13 January 2016
Words by Ben Stower
Most of us who travel for work are affiliated with one frequent flyer program or another. But while we're content to slowly accumulate points through regular flights and fuel and grocery purchases, some rather creative minds out there have taken frequent flyer point grabbing to a professional level.
Here are three of the most ridiculous stories about individuals manipulating the system to score themselves unfathomable amounts of points.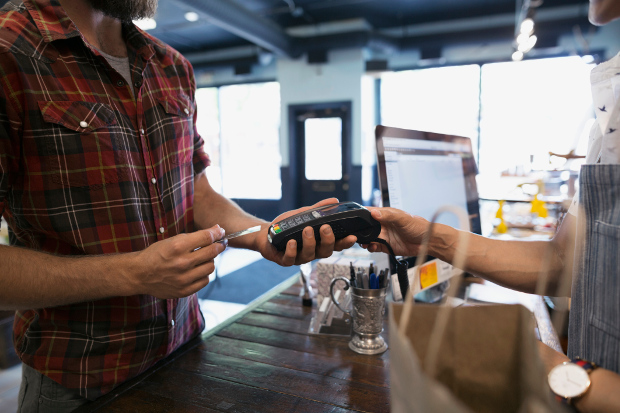 Credit card companies have been caught out by unexpected frequent flyer hacks (Image: Getty)
1. One Cent Takes You A Long Way
Melbourne resident, Anthony Agius, secured an impressive wealth of Qantas Frequent Flyer points back in 2013 by manipulating a National Australia Bank (NAB) promotion.
NAB offered 100 additional Qantas points for every 'eligible purchase' on the bank's Qantas-affiliated credit card.
Agius managed to make 3,800 one-cent purchases with his card, mainly to Melbourne toll road operator CityLink, before NAB cancelled the offer.
He earned himself around 380,000 frequent flyer points, but said the bank still owed him close to 250,000 points. Both parties sought legal action, but it's safe to say Agius came out on top regardless of the result.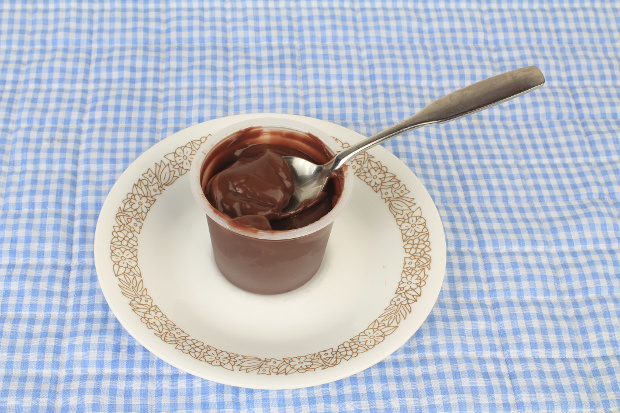 David Phillips performed arguably the greatest hack with tubs of chocolate pudding (Image: Getty)
2. Turning Pudding Into Flights
One of the more ingenious and outlandish hacks in frequent flyer history was pulled off by American civil engineer David Phillips.
Phillips was in a supermarket when he noticed that 500 free points were entitled to anyone who purchased 10 Healthy Choice products, with another 500 points awarded if the promotion was claimed within the month.
A man of opportunity, Phillips went from store to store buying each one out of chocolate pudding. At 25 cents each, he was making such a profit that he had one store manager order him 60 more cases, totalling out at 12,150 serves of pudding.
He then enlisted the help of the Salvation Army to peel off the promotion labels, donating the pudding for their trouble. This way Phillips was able to send off all the forms before the bonus 500 points deadline and also claim a tax deduction on the pudding, giving him $825 back.
After trying to claim they hadn't received the forms, Healthy Choice was eventually forced to honour the promotion when Phillips showed proof of delivery.
Phillips was awarded 1,253,000 frequent flyer points and has since continued to build on his balance (he had 6,000,000 points in 2011)
---
Sick of the lousy room? 5 Ways To Score A Hotel Room Upgrade
How much do you know? Clearing Up Common Frequent Flyer Myths
---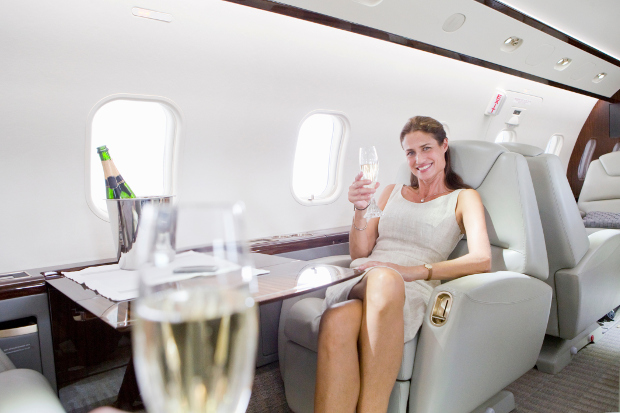 With enough points you could fly first class for the rest of your life (Image: Getty)
3. Betting On A Sure Thing
Poor old NAB was again the victim of a clever hack back in the late 2000s. One Australian male whose forum name is 'Abeyant' took advantage of NAB Platinum Visa card's treating gambling transactions as actual purchases to rack up points.
Abeyant bought 30,000 CentreBet dollars, maxing out his credit card. He had to redraw on his home loan to pay off the card and top up his CentreBet balance to $200,000.
With the money sorted, he found very low-risk bets, practically 'even money', to gamble on including a number of elections in Australia and the United States.
Every time he won, Abeyant was afforded Qantas Frequent Flyer points along with his bonus winnings, which he used to pay off his home loan. One bet on the 2010 Federal election (paying $1.01) netted him 132,000 points and $2,000.
Abeyant amassed almost 550,000 points in two years following this strategy. He certainly got the attention of NAB. The bank has since changed its credit card rules to prevent gambling from generating frequent flyer points.
Is it worth it?
Those interested in attempting a similar hack as the three aforementioned travellers can find numerous websites that keep track of current offers in Australia.
However, all hackers should be aware of the negative consequences. Many travellers have gone to court or had their frequent flyer accounts permanently closed for attempting to trick the system.
Lynn Harrel lost his account with Delta Airlines in 2001 after opening one for his cello and accruing frequent flyer points on both. 
Other Travel Articles You Might Like...