16 September 2015
Words by Carlie Tucker
Continuing in their line of recent changes, Qantas has announced plans to change the fee structure surrounding advance seat selection on many of their international flights. The changes are set to come into effect for all fares purchased after 23 September. This will include many Economy fares.
The news comes as a bonus for international corporate travellers who may not have to face the choice of  paying $25 to select a seat or suffer a long haul flight in a non-preferred seat.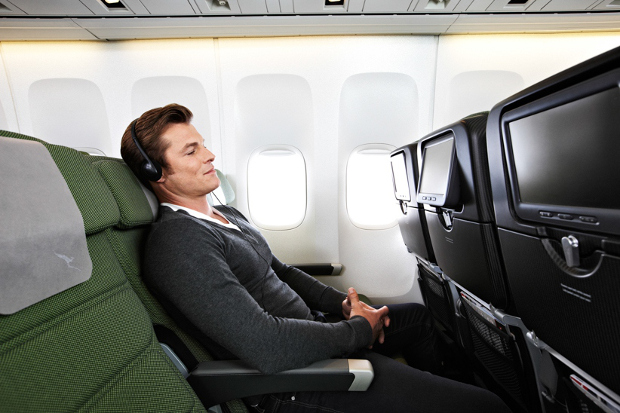 Advance seat selection fees has been cut for all international Economy Saver and Economy Flex fares. If you're booked an Economy Sale ticket, however, you'll have to pay $30 (up from $25) to choose your seat in advance. Trans-Tasman flights have also been altered with the advance seat selection dropping from $25 to $15. 
The new fees do not apply to 'extra legroom' seats, which will continue to be charged at the current advance selection rate (from $60 for domestic, from $90 for international).
---
In other Qantas news: New Qantas Lounge Planned For Brisbane
Simplify your Qantas flights: Qantas App For Apple Watch
---
Free advance seat selection remains complimentary for the following fares:
All Qantas domestic services (excluding 'extra legroom' seats)
First, Business and Premium Economy fares on international flights
Silver, Gold or Platinum Qantas Frequent Flyers and their guests travelling on the same booking
Emerald, Ruby or Sapphire Oneworld Frequent Flyers and their guests travelling on the same booking
Via the online check-in 24 hours prior to all domestic and international fares 
For those that purchased their tickets prior to 23 September, Qantas will not be providing a refund if you paid to pick your seat in advance. In fact, be weary of logging in to alter your seat selection as some flights (Economy Sale tickets) may require to you pay more if you make any changes.
Of course, if you do face an advance seat selection fee, you can still cover the cost with frequent flyer points. A $60 fee will run you approximately 8,000 points.