Talking Beer, Buds And Business Travel With Stone & Wood Brewing Company
15 June 2015
Words by Tara Young
A few short years ago in 2008, the trio of Ross Jurisch, Jamie Cook and Brad Rogers decided that after many years of working in the beer business, their dream was to quit 'working for the man.'
So they shed the trappings of corporate life, got back to basics and created the Stone & Wood Brewing Company in Byron Bay.
I had the pleasure of chatting to Ross to find out a bit more how this simpler approach combined with a great connection and sense of place with Byron Bay has been central to the success of this thriving brewery.
"When the three of us got together and decided on Byron as the place to set up, we were questioned 'Why?' and of course our response was, 'Why not?'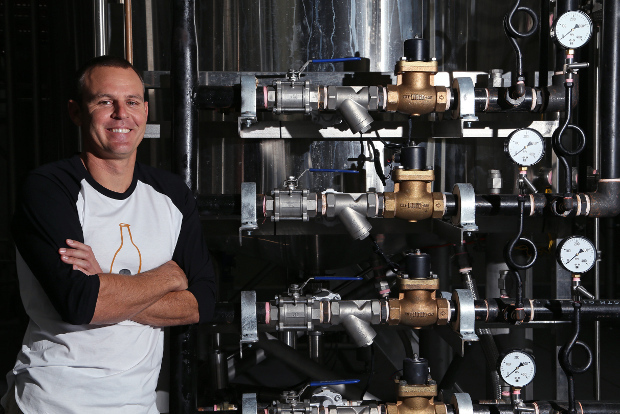 "I was born in Sydney but spent a lot of my youth in South East Queensland and both Jamie and Brad are Brisbane boys, so we know Byron and love this part of the world.
"It truly is God's country, where people enjoy having a beer when relaxing after catching a wave, catching a band at the pub or just catching up with friends. It's that sort of place.
"Not only has it helped shape our philosophy of trying to take things slowly and keeping it simple, but the natural beauty, on the edge of the Pacific Ocean, and the laid back vibe are the inspiration for our beers.
"There's a lot to love about Byron Bay … the beaches, the music, the people and the pubs. These are just a few of the reasons why we brew and bottle our beer here. This little town in Northern New South Wales has influenced everything we do at Stone & Wood.
"And it is Byron's sense of community that is so essential to how we operate. We are a regional brewery but we are always connected to this area – we are and have always been really embraced by the local community. In fact, half of everything we produce is consumed locally. Also we don't contract out any aspect of the brewing or bottling process, everything is done in this area. We are all about being a sustainable business that adds value to the local community.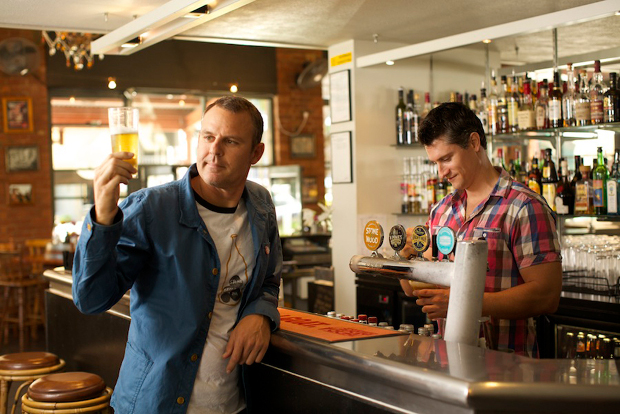 "I think our simpler approach works so well for the business but also for the three of us who were here at the start, we are all family guys who share similar basic values and an outlook on life. Much like a marriage, when you agree on the fundamentals, the rest of the stuff is just minor details and we are very much about not sweating the small stuff.
"For a big part of Stone & Wood's journey has been our relationship with Flight Centre Business Travel. They approached us when we were just a 10 person outfit (we are now over 60), and were really happy to work with our fledgling company.
"There is a real sense that we have grown together, and now that we have our beers being drunk in New Zealand, Hong Kong and Canada, our travel has grown a lot too. As the world takes on craft beers, more and more of us are having to jet across the globe to keep abreast of what is happening in this space.
"Flight Centre Business Travel have been a great support to get us; where we need to get to and in making sure that all those travel details don't get forgotten.
And while they help us travel all around the world, and I do enjoy travel, there is nothing better than coming home to Byron, the greatest place on earth."
Other Travel Articles You Might Like...