19 August 2015
Words by Ashton Rigg
Redeeming your frequent flyer points for a hotel stay, hire car or flight upgrades is all well and good, but wouldn't you rather have what's behind the MYSTERY DOOR?
Many frequent flyer programs have online stores where you can cash in your frequent flyer points or miles for an assortment of useful items and indulgences, including Qantas, Emirates and Etihad. If you're all stocked up on toasters, headphones and Samsonite suitcases, here are a few out-of-the-ordinary items that might tickle your fancy.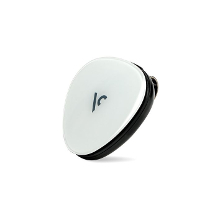 Voice Caddy
29,200 miles with Emirates Skywards
Nothing completes a relaxing round of golf like having a small device criticising your putting abilities. The Voice Caddy Golf VC 300 is pre-loaded with 30,000 golf courses and uses GPS to locate the hole you're playing, informing you of the distance between you and victory. Father's Day is just around the corner...

Ear Thermometer
10,060 miles with Etihad Guest
Sick of having your Nan take your temperature by feel and leaving lippie marks on your head? Keep your forehead free from Revlon stains by cashing in your points for this state-of-the-art digital ear thermometer! It measures in both Celsius AND Fahrenheit! What a time to be alive.

Le Clos Springbank Whisky
514,684 miles with Emirates Skywards
We had to know: just how much are you paying for this whisky if you convert your points? If a flight from Abu Dhabi to London earns you 2,100 miles on a Saver fare and costs $AU530, you'd need fly 245 times to rack up enough points for this bottle of hooch, setting you back around $129,850. Paying with cash instead of points? A measly $3,157.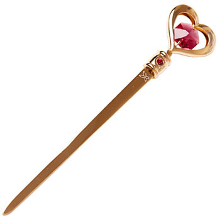 Letter Opener
3,044 miles with Etihad Guest
What do you get the friend who has everything? An ornate, heart-topped letter opener, of course. This exceptionally elegant, Swarovski-bedazzled staff is an essential office tool, but we don't like your chances of getting it through airport security in your carry-on. Save that beauty for your desk at work.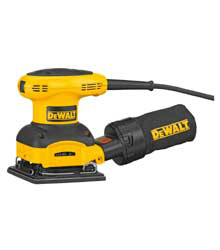 Grip Sander
22,500 points with Qantas Frequent Flyer
If you've ever thought "where is that DeWalt Orbital Palm Grip Sander when you need one?", this is the product for you. Swap your Frequent Flyer points for this precise power tool – the perfect gift for the man or woman about the house who likes to inconvenience their neighbours with DIY home-improvement.

Manchester City Merch
 from 7,992 miles with Etihad Guest
Etihad and Manchester City Football Club go together like peas and carrots. Being the main sponsor of the former Premier League champions comes with its perks, including having their brand name emblazoned across the team's sky-blue kits. Convert your miles into pride with a Man City jersey!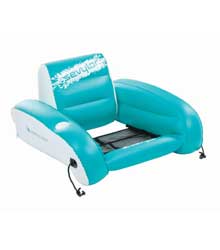 Water Lounge Chair
8,000 points with Qantas Frequent Flyer
Imagine long, summer days bobbing on the surface of the pool in the Sevylor Float Water Lounge Chair. This stylish piece is sure to complement any home decor, but its defining feature is the ability to be attached to other Sevylor water lounge chairs for 'socializing & fun'.

AppleCare from the Qantas Store
from 15,500 points with Qantas Frequent Flyer
What would you do if you won the lottery? If you answered 'invest it into a high interest term deposit', chances are you'll want to trade in your Qantas points for extra insurance on your Apple products. Better to have it and not need it etc etc.

Charity Donations
with Emirates Skywards
Now this one, we love! Emirates frequent flyer program Skywards gives you the option to turn your miles into a charitable donation to the Emirates Airline Foundation, which sponsors travel for doctors, nurses, engineers and professionals doing humanitarian work around the globe.  We'd take this option any day.
Other Travel Articles You Might Like...