20 October 2017
This morning saw the first Qantas Dreamliner - the Great Southern Land - soar over Sydney Harbour and touchdown, home at last on Aussie soil.  The inaugural flight saw the impressive aircraft take to the skies flying from the Boeing factory in Seattle, into Sydney, for what was the most publicised aircraft delivery since the Airbus A380. 
The highly anticipated route carried over 90 auspicious media representatives and Qantas staff members, all onboard to experience, and no doubt report back, on this initial flight.  She landed to an energetic homecoming crowd, with roughly 1,500 guests eagerly  in attendee to witness the arrival.  They didn't miss the opportunity to see the Great Southern Land make that final roll of her journey into the gateway hanger.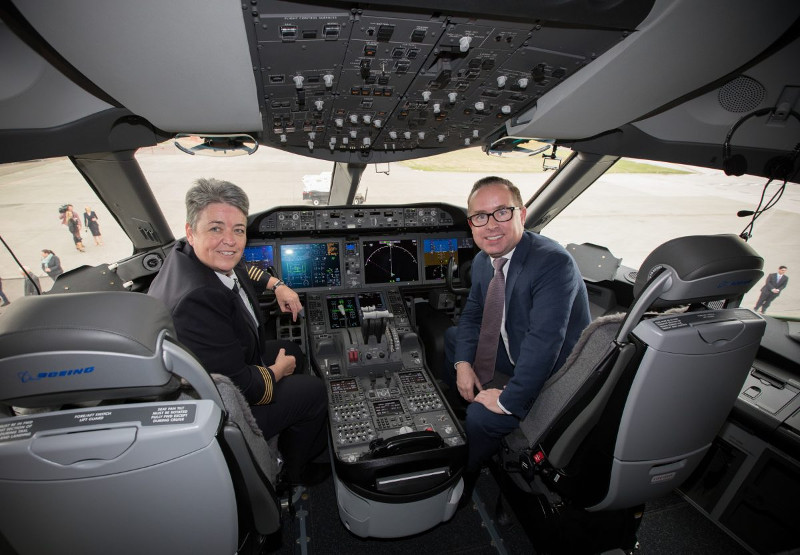 Qantas CEO Alan Joyce commented on this distinctive arrival saying that a new type of aircraft was a special time for any airline, but the capability of the Dreamliner put it in a different category.
"We've taken delivery of hundreds of aircraft in our 98-year history but only a few of them have been game-changers like this one," he said.
A rainy Sydney morning wasn't enough to dampen celebrations which saw Australian band Icehouse make a special appearance to perform their 1982 hit song 'Great Southern Land' for the arrival.  A very fitting melody indeed; this ballad was penned by singer/songwriter Iva Davis whilst onboard a Qantas flight crossing Australia's red centre, talk about inspiration.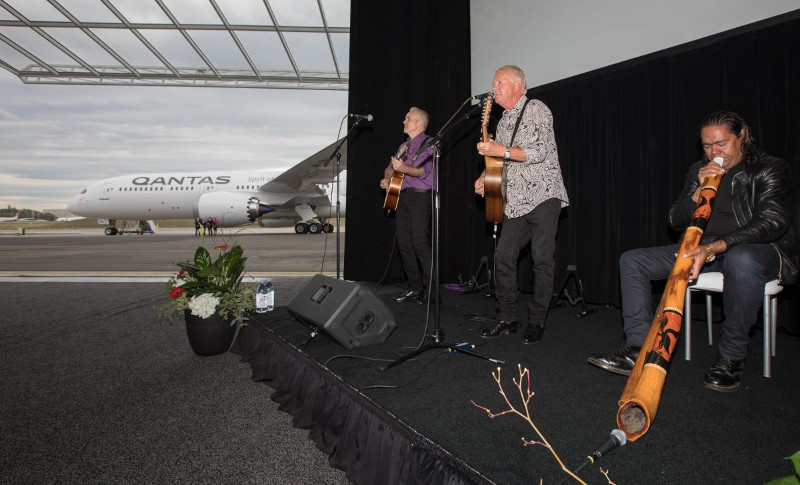 This jet is the first of what Qantas plans to be a steadily-growing fleet, one that has been in the making for over a decade, with the initial order placed back in 2005.  Boeing is currently in production of the second Dreamliner at their Seattle factory, with delivery expected early December.  Two more are expected to join the fleet in March 2018, in time for the highly publicised Perth-London service, and a total of eight are expected to be in service by the end of 2018.
There is now no denying that those European trips are going to be much easier with this direct connection.  Also much smoother with the Boeing-designed turbulence dampening technology the Dreamliner boasts, among other jetlag-fighting improvements that aim to increase the passenger experience on these super-long-haul journeys. 
Alan Joyce commented on the aircraft's unique capabilities, saying that "the Boeing 747 changed the economics of travel for millions of people and the sheer size of the Airbus A380 meant we could re-imagine what in-flight service was like. Our version of the Dreamliner follows in those footsteps. It gives us a combination of flying range and passenger comfort that will change how people travel."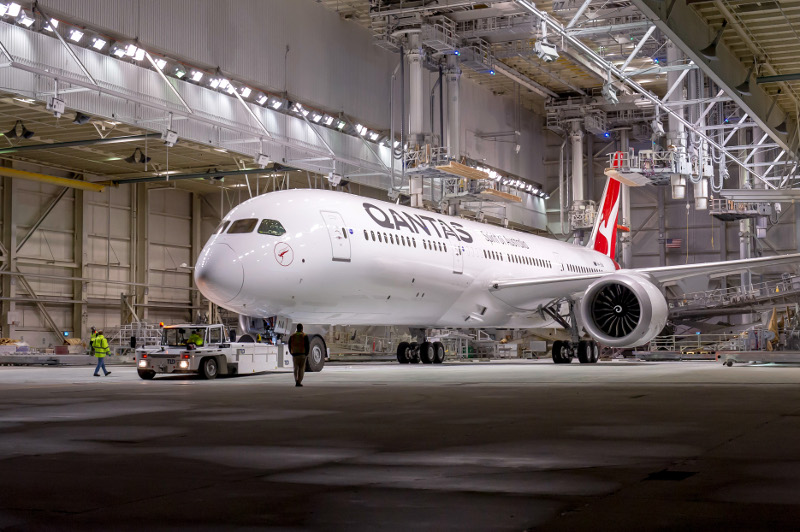 Qantas' Dreamliner rolling out of the Seattle factory, where over 700 staff work to output one single aircraft
The Great Southern Land will stay home based for its first few months, carrying out domestic passenger services to assist in crew training and familiarisation before making its first international passenger flight.  15 December will mark the date that this Dreamliner takes off out of Melbourne and flies to Los Angles, putting long haul travel into a whole new level.  
Other Travel Articles You Might Like...