17 December 2019
For some, the idea of 'going on a cruise' conjures up images of a tropical party resort at sea. For others, to contemplate cruising is to imagine a serene, 5-star river journey. Both are correct, and that's the beauty of cruising. From the most intimate yacht-like vessels that guide passengers through Antarctica to the larger-than-life mega-ships with 1,001 things to do on board, there has never been as much variety in cruising as there is today.
Large Resort Ships
2,500 – 6,000 passengers
The largest cruise ships in the world are like small floating cities, many with neighbourhood precincts, Broadway- style shows and seemingly endless dining options. If you're looking for fun, lots of socialising and an abundance of entertainment and activities, this is the type of cruise ship for you.
Large resort ships are also the most inclusive, catering to passengers of all ages. They will offer high-quality kids clubs, plenty of family activities such as waterslides, mini golf – sometimes even zip-lining or rock-climbing – as well as entertainment and activities for adults. Some of the shows and performances on these larger cruise ships will make you feel like you're in London's West End or have stepped into a theatre on Broadway.
A larger size brings options, and the resort- style ships also have room for extensive gyms, pools, casinos and nightclubs, as well as adults-only areas for that precious time out from all the family action.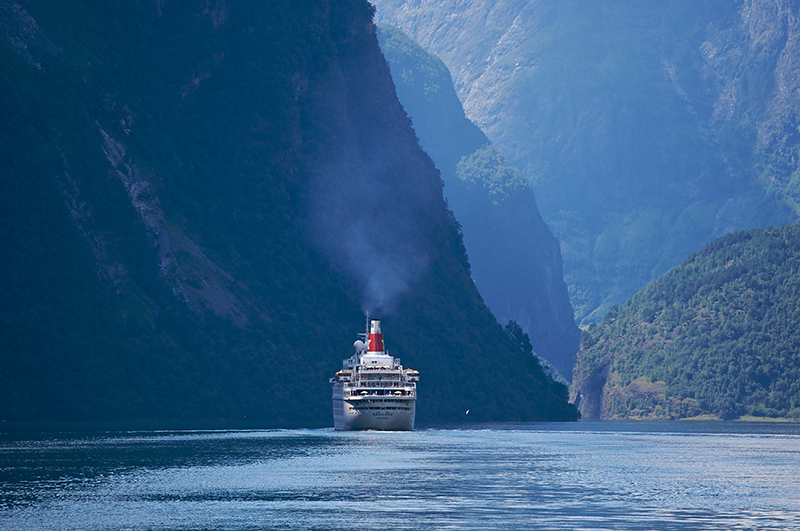 Mid-Size Ships
1,500 – 2,500 passengers
Mid-size ships offer a happy balance. Neither too large or too small, they provide a good variety of excursions and activities, while still making it easy to find your way around and get to know the ship.
One of the biggest advantages of choosing a mid-size ship over some of the larger vessels is the superior access. The
world is brimming with exotic harbours and enticing foreign ports that are just too small for the larger cruise ships
to access. A mid-size ship has greater manoeuvrability, so many of these vessels cruise routes and offer itineraries that you just won't find with the mega-ships.
Being a mid-size ship also means that they're not too small to take on round-the- world cruises and longer journeys, which are often out of the question for smaller cruising vessels.
River Ships
50-200 passengers
River vessels offer quite a different cruising experience to the larger ocean-going ships. Location plays a major role in a river cruising holiday. With smaller vessels and most passengers after a more relaxing experience, the focus with river cruising is not so much on the vessel but on the region through which you will travel. Dining is a highlight, often designed to complement the country you're in. River cruising often includes guest speakers, and offers passengers a rather intimate ambience with educational day trips and onshore experiences that wouldn't be possible as part of a mega-group.
River cruising is more like an immersive journey into one or more different cultures. It's also a fantastic way to experience a country that you've been to previously, but from a different angle. Chances are you've already been to Paris, but have you sailed through Arles or Avignon?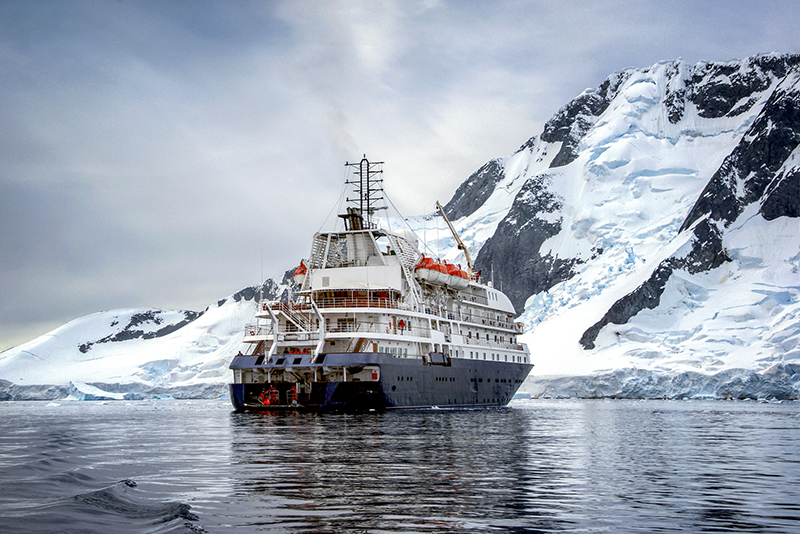 Boutique And Expedition Ships
50-500 passengers
With a focus more on education than entertainment, expedition and boutique cruising is taking the cruise holiday into exciting new territory. Thanks to the smaller size of the vessels and the shallow draft, these ships can explore almost anywhere, from the dazzling Kimberley Coast to the frosty climes of Antarctica.
Rather than mini-golf and surf simulators, boutique and expedition ships will have scientists and naturalists on board, as well as guest lecturers who specialise in the politics, culture, history, geology, geography, biology, ecology or anthropology of their vessel's destinations. You may even have the opportunity to learn a few photography skills from the cruise ship's onboard nature photographer.
The intellectual nature of the cruise doesn't mean that luxury and good times are off the agenda. Rather, these types of cruise ships offer a top-class experience, with fewer passengers and a more intimate ambience. What you forgo in choice is made up for in quality with the dining and wine list guaranteed to be 5-star.
---
---
Other Travel Articles You Might Like...