5 May 2020
Please select one of the following responses: 
A) I like Mexican food. Like,

love Mexican food, in fact I call it Mex-ellent food because that's exactly what it is. Fajitas, keep 'em coming! Tacos? Juan more please. Chimichurri? Mole? Guacamole? I could go on...

B) I love celebrating Cinco de Mayo. It is a really important date for many people, and it's a great part of history to honour. Plus… the food!

C) Taco Tuesdays... That's what I'm taco'n about! Favourite day of the week! 

D) Todos. All of the above
Well, if you selected A, B, C or D, read on senorita (or senor), you're in the right place! 
In case you're not too familiar, "Cinco de Mayo" (pronounced sin-co de mai-o) is spanish for "Fifth of May" and marks the date of the Mexican Army's victory over Napoleon III's French Empire. A win that took place at the Battle of Puebla (a city in central Mexico) on May the 5th, 1862 and is often mistaken for Mexico's Independence Day, which it is not.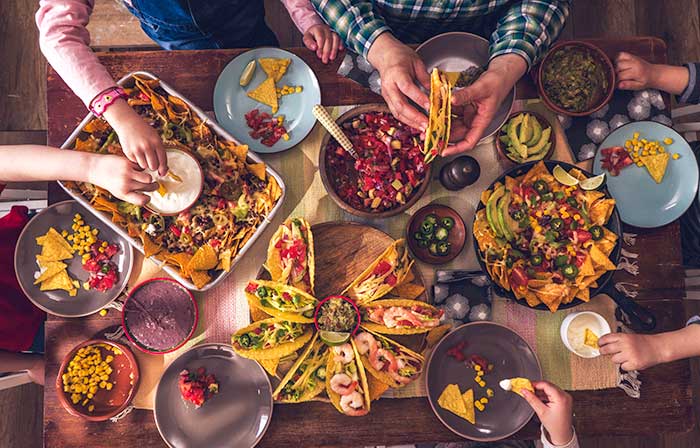 Today, it is mainly celebrated in parts of Mexico and America with parades, parties and of course, food. While both we and our Mexican amigos might be socially distancing (our own kind of battle) and therefore unable to visit our favourite Mexican restaurant today, it doesn't mean that we can't keep the tradition alive and celebrate at home. A little colour, some guac and your favourite taco PJs are all you need to take part, but the beauty of this day is that you can do as much, or as little as you like. 
Here's a few of the ways that we will be celebrating Cinco de Mayo, that you too can do to easily bring a fiesta into your own home: 
Cook up some Mexican cuisine 
One of the best things about Cinco de Mayo (and all Mexican celebrations, let's be honest) is the food. Mexican cuisine is super easy to make yourself, and a great one to cook with your housemates or family, thanks to the different steps required, making Cinco de Mayo the ideal celebration to be DIY-ing at home this iso-evening, or anytime really. 
A favourite of mine is the quick, easy and delicious alambre, the inspiration behind the meal more commonly known as 'fajitas'. Jose Artidiello from Bad Hombres (a delishhhh Mexican restaurant) in Sydney gave us the recipe to his vegan version of the meal, using confit oyster mushrooms as a replacement for the traditional proteins (beef or chicken), but you can adapt it to suit your preferred choice. If you're after a quickie, look no further! (Recipe at bottom of page.)
Typical spreads include tacos, guacamole and tortilla chips, enchiladas, alambre, cerveza (beer) and tequila drinks. Generally you'll need:
A meal base, select something like tacos, fajitas, burritos or mexican rice salad for ease, and an entree or two. I love guacamole with tortilla chips, and a spicy salsa! 

A range of fresh ingredients like avocado, tomatoes, lettuce, coriander (cilantro in many recipes) chillies, cucumber, pineapple and similar, depending on the exact meal you've chosen

A base protein; chicken, beef, pork or beans being most common, but don't be scared of trying your hand at a fish taco too!  
Side note: an advantage is that you can buy most of these things from the supermarket, and a lot of ingredients in recipes can easily be substituted, just adjust according to what you can get your hands on, and what tastes good (i.e. different types of chillies, tomatoes, proteins and some spices are interchangeable, just check online for the best substitutes).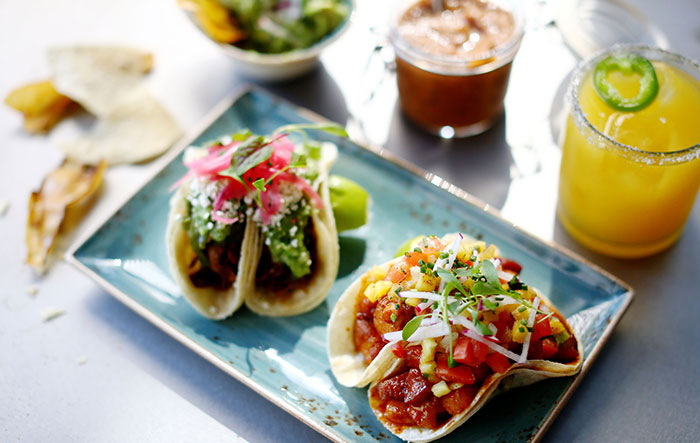 Crank up the beats
What's a fiesta without some musica and salsa, si?! Spotify, Apple Music and Youtube all have heaps of great Mexican playlists that you can use to really build the ambience while getting festive in the kitchen. 
Plenty of colour
Decorate your kitchen, dining table or outdoor area with lots of colour and it will immediately transport you to the land of tacos. Grab some garlands if you have them, blow up balloons, buy some cheap and cheerful colourful napkins and paper plates. The brighter the better. Style with 'organised chaos' in mind and you will nail the brief. 
Shake it up
Mix up drinks to accompany your delicious meals and colourful decor. There are a heap of recipes for cocktails, mocktails or you can buy sodas like Jarritos (the official soft drink of Mexico, FYI) to really take your festivities to the next level. We will be making the Charro Negro! (See below for recipe.)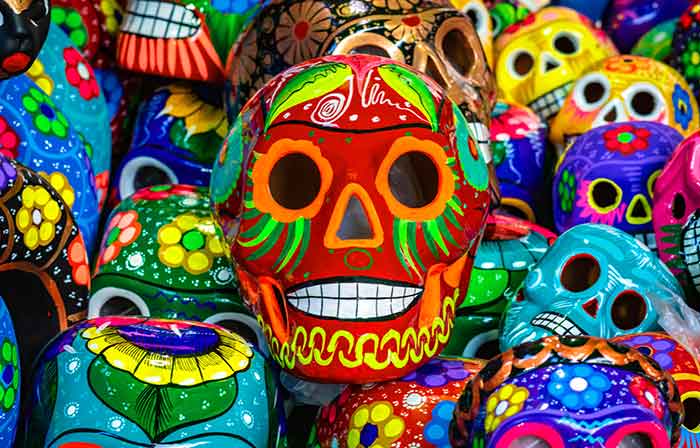 Order in - support local
If you're not the Jamie Oliver of the taco world, that's nacho problem! Visit your local Mexican restaurant and support small businesses during this time. You will probably find that cantinas and taquerias will be doing pick up or delivery Mexican meal kits for you to assemble at home, a great way to support local businesses during this time. 
Some on-theme jokes
It's great to have a few jokes on hand to keep the mood up, just in case of a kitchen disaster, like a burnt fajita or not enough guac. Here are a few to get the laughs flowing: 
Q: What do you call a Mexican who lost his car? A: Carlos!
Q: What's a snowmans favourite Mexican food: A: Burrrrrritos!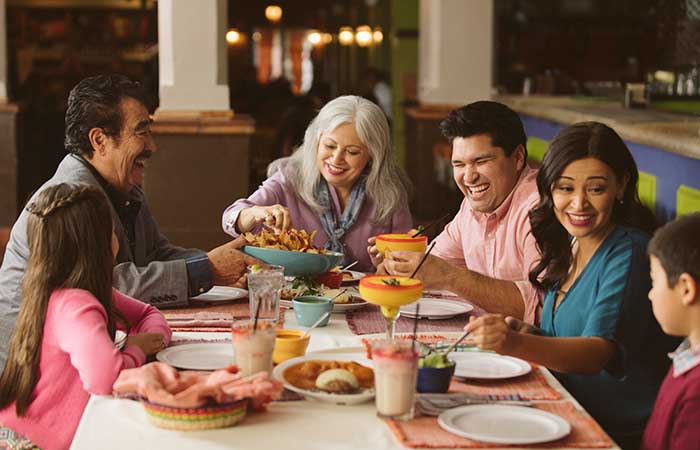 Recipes for your own Cinco de Mayo Fiesta!
Jose Artidiello, a Mexican cocktail mixologist from Mexican restaurant Bad Hombres in Surry Hills, Sydney, has given us his tips for making your own 'Charro Negro' cocktail, which is his variation on the classic "Cuba Libre" drink, as well as his vegan take on alambre (as mentioned above).
Charro Negro
Jose's tip: for a lighter taste, top with half of the Jarritos Cola, and half soda water.
Ingredients for 1 serve:
40ml Tequila Reposado

10ml Lime Juice

Top with Jarritos Mexican Cola

Garnish w/ salted rim and slice of lime
Method:
Salt the rim of a cold glass

Mix all ingredients together in a cocktail shaker and pour into glass

Garnish with a slice of lime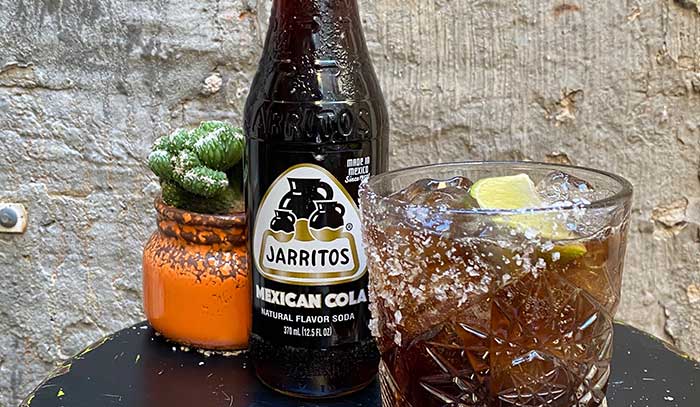 Alambre
Ingredients for 2 serves:
1 brown onion

1 small red capsicum

1 small green capsicum

1 small yellow capsicum

300 grams of assorted mushrooms (or your choice of protein)

Enough rice and beans to serve

Your preferred extras and toppings (guacamole for me, always!) 
Method:
Julienne the vegetables (not too thin, you don't want them to burn!) 

Toss vegetables into a pan or wok with a drizzle of vegetable oil

Add salt and pepper to taste 

Stir fry for a few minutes until the mushrooms start getting golden

Pair it up with pre-prepared rice and beans or make it into tacos and add your favourite salsas for extra spice!

Enjoy!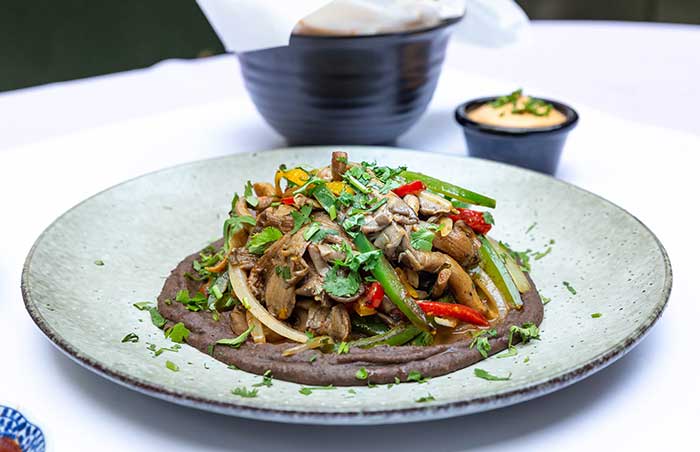 Images courtesy of Bad Hombres and Getty 
---
Sign up to our newsletter for more travel inspiration, tips and exclusive deals sent straight to your inbox. 
---
Other Travel Articles You Might Like...