5 January 2017
I'm lucky enough to have grown up with the beauty of Stradbroke Island at my bidding. My siblings and I spent countless school holidays running rampant throughout sunbaked North Straddie, which was an easy escape from Brisbane for a big family. These days it's hard to spruik Straddie's attractions in way that can compete with the hotspots of the Gold Coast, or the blossoming metro scene of Brisbane. Straddie's charms stem from a wholesome place, where a swim at the beach is the highlight of your day, and catching your dinner is a joy that is easy to accomplish. 
Here are a variety of simple pleasures that keep me coming back to Straddie for a dose of down-to-earth holiday bliss.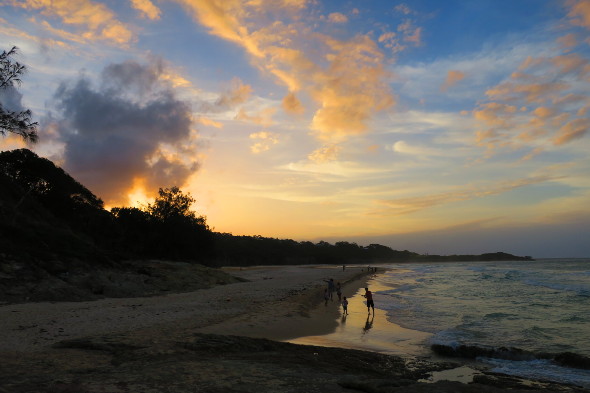 Twilight walks along the beach
Spending the day playing in the aquamarine surf of Cylinder Beach is one of my favourite things to do, but it's a different place in the pink and purple glow of dusk. The only sound is the balmy breeze that rifles through your hair, and a stroll along the blessed cool of the sand is undiluted by city lights or traffic.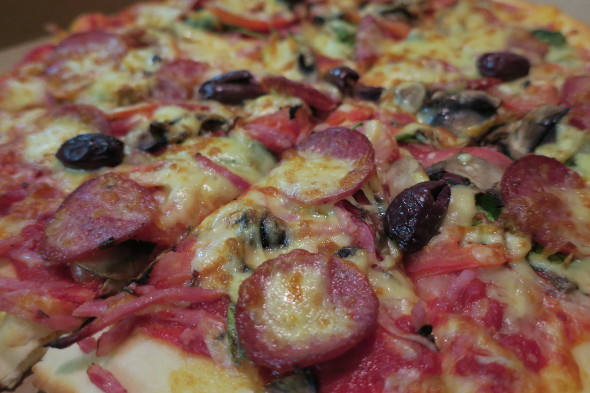 The best pizza ever
Who would have thought that you'd find the world's best pizza at Point Lookout? That's not an official title, but I've eaten a lot of pizza and Tiller's Cafe and Pantry dish up the tastiest version that I've ever encountered. The dough is flavoursome and perfect in texture, and whoever dreamed up the toppings has an ingenious method of combining sweet and savoury. This cafe/bar/gourmet grocer is located right next to the bowls club, and offers live music to top off its funky vibe.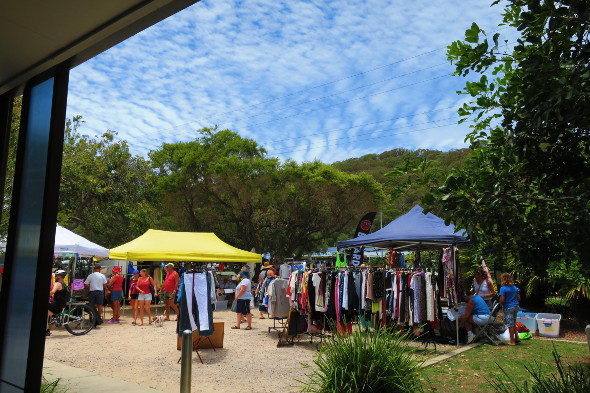 Weekend markets
Point Lookout's twice-monthly markets are just the right size for a lazy browse after your morning swim. There aren't a huge amount of vendors or any flashy goods on offer, but it's a great place to pick up handmade beauty products, floaty island-wear or rustic souvenirs.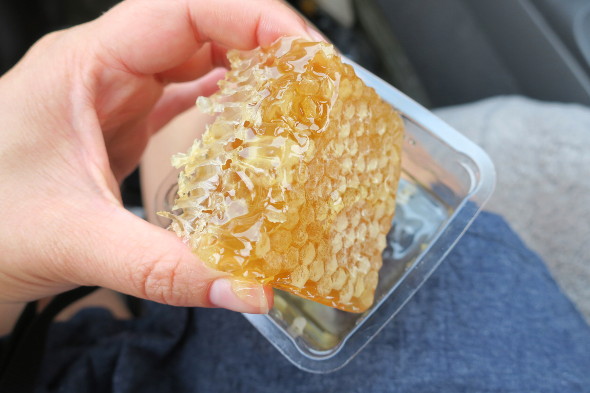 Honey from the comb
You'll see Stradbroke Island Honey for sale in most stores, but for some reason I like it best when it's sucked straight from the honeycomb. Maybe it's the novelty of eating from the squishy, sticky wax, or perhaps it's because Straddie honeycomb was given to me as a treat when I was a child. Either way, I absolutely adore this messy little indulgence.
---
More must-dos in the Sunshine State: The Ultimate Queensland Bucket List
Discover QLDs hidden, inland gems: Outback Queensland: A Journey of the Heart 
Once you're back in reality: 10 Best Places To Shop in Brisbane
---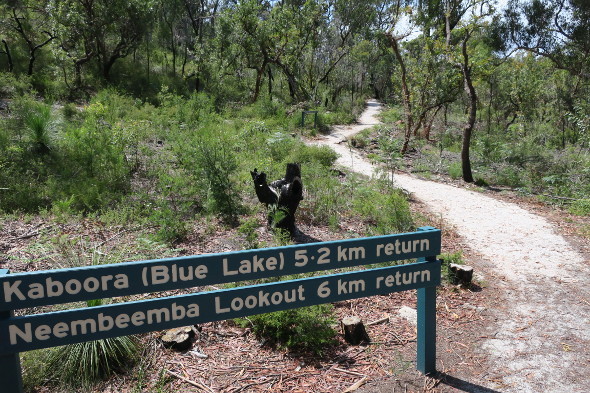 Freshwater swimming
In the middle of the day it gets scorching hot on the beach, and those in the know head to one of Straddie's freshwater swimming holes to cool off. My favourite has always been Blue Lake, even though the 5.2km round trip must have been a mission when I was a kid. The Aboriginal name, Kaboora, means 'deep, silent pool', a fitting description for this secluded window of crystal blue water. The winding bush-track approach and a lack of actual beachfront means it's usually quiet, and there's always somewhere cool and shady to drift in the water.
If it's too hot to hike, family-friendly Brown Lake is equally as refreshing. It gets its sarsaparilla hue from a profusion of paperbark tree leaves, and there is plenty of shallow water to loll in.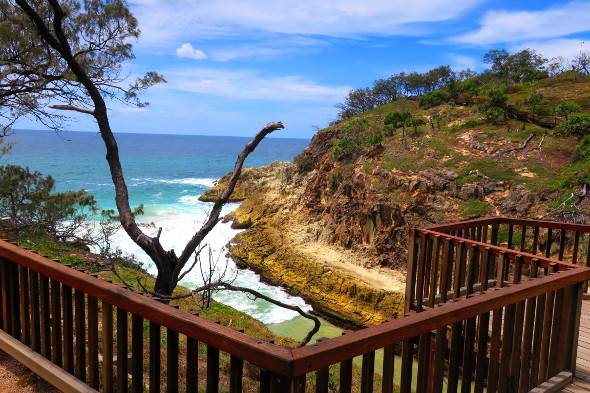 Gorge-ous walk
If I lived at Straddie, I would try to do the North Gorge Walk every morning. There is so much beauty packed into this 1.5km walk that you'll want to stop every minute to take a photo of the blue-green water, vast expanses of white shoreline and dramatic cliffs. It's a prime opportunity for whale watching, and it's not uncommon to see dolphins or wallabies while on track. You can venture off the boardwalk to explore the mighty cliff tops, but be wary of the power of the ocean. If the tide is right and the winds are calm, you can end your walk with a swim at The Gorge, a heavenly little pocket of ocean to the north of Main Beach.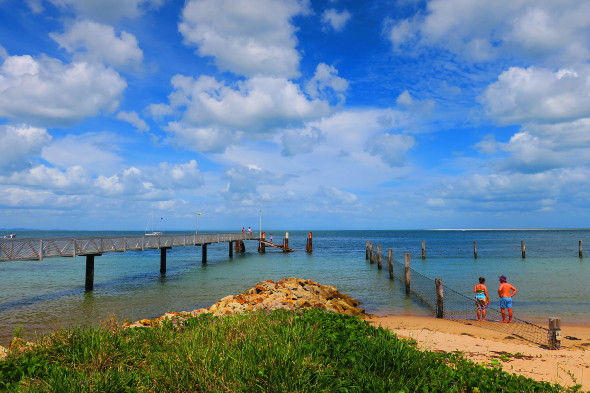 Fishing at Amity Point
The jetty at Amity Point is great for a spot of fishing, especially as the sun sets and the fish swarm towards the lights. Pick up a handline for next to nothing, purchase some squid or worms, and drop your hook amongst the pylons of the jetty. There are plenty of butter bream ripe for the catching, and worms are better for nabbing these cheeky bait thieves, as they are more likely to stay on the hook. You can legally pull in as many as you like, and if you've got the patience to clean the little fellas they fry up a treat. 
* Photos: Emma Lee
---
Visit your local Flight Centre store or call 131 600 for more advice and the latest deals.
---
Other Travel Articles You Might Like...