28 October 2021
There's no better antidote to a cooped-up existence than hitting the Whitsunday Islands – Queensland's sparkling ocean gems. Five of us from the office were feeling a bit of this, so decided to ditch the desks for a deck in The Whitsundays. Here's a taste of what our new and improved nine-to-five was like in God's country onboard Entice with iSail Whitsundays driven by two legends: Luke, our Captain, and Tommy, our deckhand. 
6am: Wake up with the fresh air coming through your bedroom window on the boat. Grab a coffee (already made by the crew) and sit out on the front Entice, and watch the sun come up over the water. This isn't a mandatory wake up time, however I highly recommend it if tranquil dawn vibes swing your anchor.
7:30am: Breakfast is ready! A smorgasbord of fruit, yoghurt, cereals, toasted English muffins and every spread you can think of (yes, including Nutella). Gobble gobble!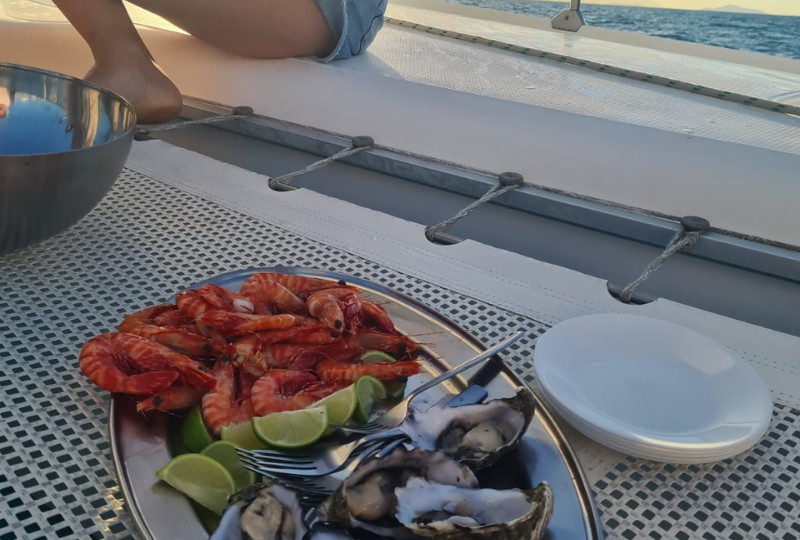 8am: The boat starts cruising to your first destination. Head back out the front of the boat and soak up the incredible scenery. Help Tommy with getting the sails up, or simply sit by and watch the action. Consider quitting your job and starting a new life as a sailor. 
10am: Arrive at Whitehaven Beach, see the sights, and get the pics. Follow Tommy to a hidden beach at Whitehaven.  A hidden beach with no one else around, soft white sand and crystal blue waters... aka heaven on earth.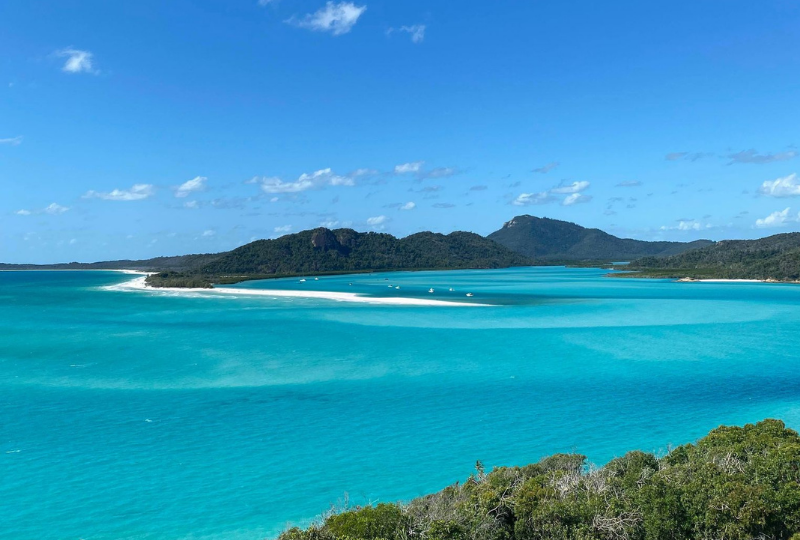 12pm: Drag yourself away from the best beach you've even set your sandy feet on. That post beach sadness doesn't last long however, when you're greeted with a mountain of potato salad. Tommy and Luke have been busy preparing another smorgasbord for lunch onboard. 
1pm: Take yourself and your food baby to the front of the boat for some well-earned relaxation. 
2pm: Snorkel time!  At Luke and Tommy's secret snorkelling spot, swim with ginormous rainbow fish (Maori Wrasse named George), ginormous pancake looking fish, and heaps of little rainbow fish. Epic. 
4pm: Have a shower onboard, a bev with the crew, and transcend space and time while watching the sun set over the water.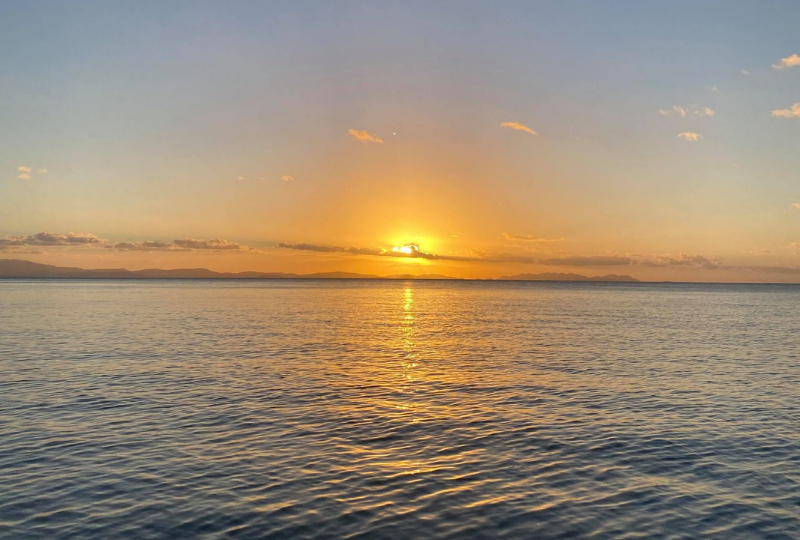 7pm: Dinner time featuring fresh fish, salad and dessert. Have a bit of banter with the crew, who yet again made a delicious meal, and re-cap the highlights of the day. 
10pm: Lie under the stars out the front of the boat, feel like a tiny little dot in space and time, and manifest yourself a sugar daddy with a boat. Go to sleep and get ready to do it all again.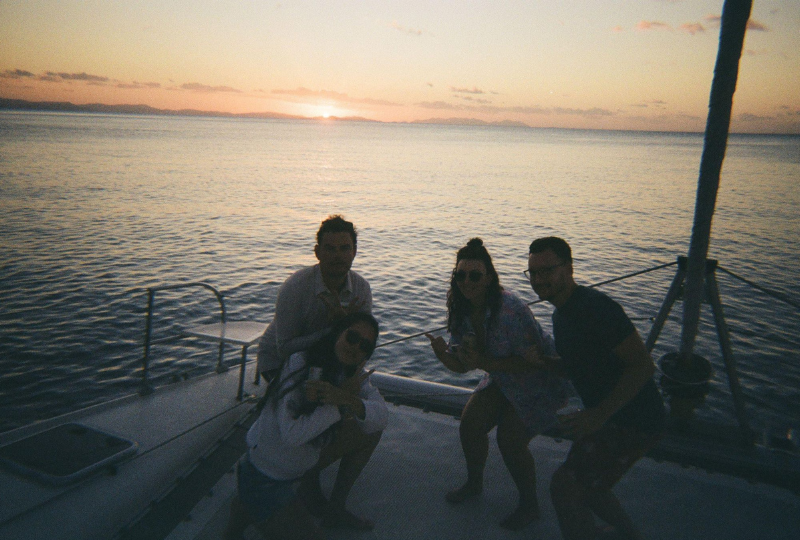 This was the holiday that we all needed after the last two years. Through a sailing adventure, you will experience beautiful and more untouched parts of The Whitsundays, and really switch off. I've never felt more relaxed on a trip before, and only looked at my phone to take photos (pure bliss).  I can't recommend iSail Whitsundays, Luke and Tommy enough. If you ever have a spare spot on a boat, hmu xx 
Other Travel Articles You Might Like...