12 September 2019
If you're looking for Nemo (aka one of those cute orange-and-white stripey clownfish), you can find him in the beautifulWhitsundays, but did you know you can find Dory (really a blue tang), there, too? Here are the best spots to snorkel around Hamilton Island.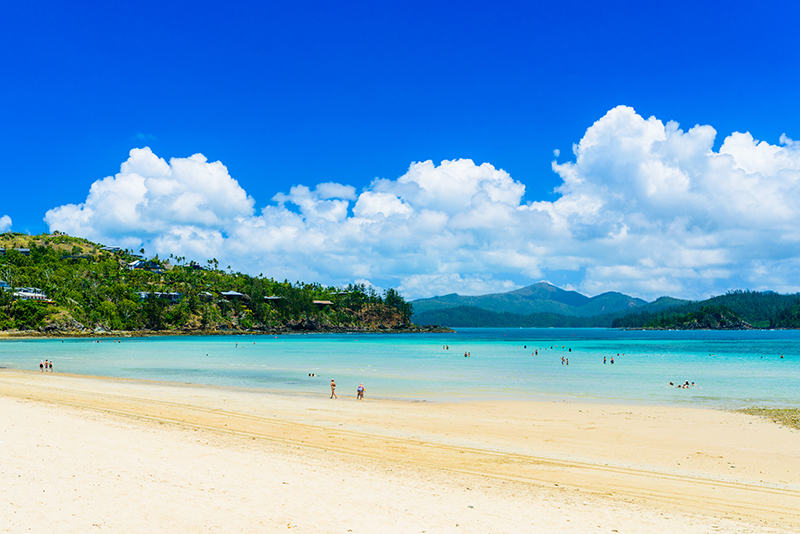 Catseye Beach, Hamilton Island
Hamilton Island is the perfect base for a Whitsundays trip, with its own airport and a range of family-friendly accommodation. Lovely calm waters make Catseye Beach perfect for snorkelling. Hire snorkel gear from the Beach Sports Hut, and venture out to explore the fringing reef directly off the beach. But it's not just about finding fish. You can take a guided turtle discovery tour off Catseye, with private tours for families that have children under 12.
Chalkies Beach, Haslewood Island, Whitsundays
Take a day trip from Hamilton Island out to Whitehaven Beach – a must in the Whitsundays – but make sure it also includes some snorkelling time at nearby Chalkies Beach, just across from Whitehaven. Swim a little way out from the beach – visibility is wonderful, with plenty of coral and fish to keep you amused. Also keep an eye out for turtles and manta rays.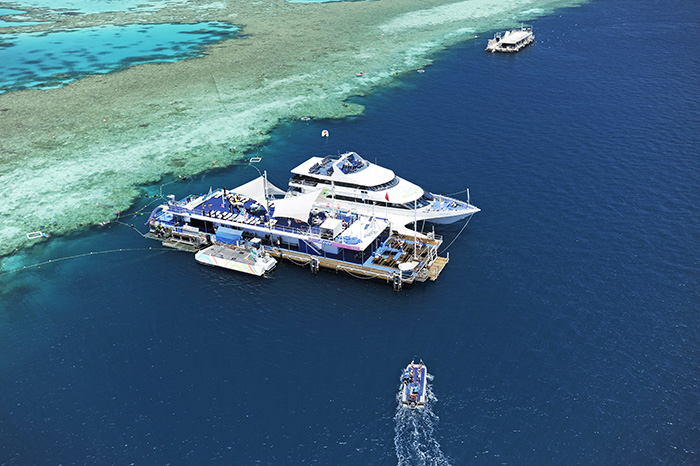 Hardy Reef
Take a day trip with out to the Reefworld pontoon at Hardy Reef, 40 nautical miles from land. It sits beside a coral wall, which supports a staggering number and variety of fish – even a giant grouper or two. Also see if you can spot the resident turtles Chip, Chunky and Charlie. Friendly staff are ready to offer a helping hand to novice snorkellers and a guided Reef Safari tour will show you all the best spots. 
Plus, you can even enjoy a Reefsleep experience here, where you spend two days and one night on the pontoon. Day trips arrive at 11:00am and depart around 2:30pm outside of which you will have the reef to yourselves! You'll get to sleep under the stars too in a comfortable swag, and enjoy chef-prepared meals onboard.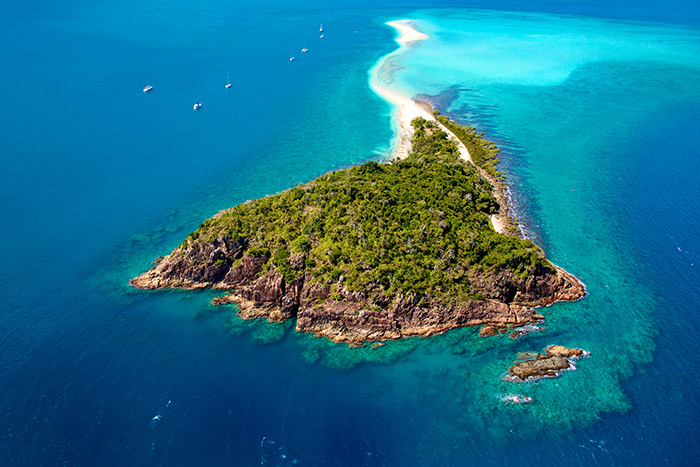 Langford Spit Beach, Langford Island
Tiny Langford Island has a long sand spit perfect for picnics, and you can snorkel off its entire length. There is a huge variety of soft and hard corals and abundant small reef fish. It's well protected from all but the strongest winds and currents and can be reached by tour boat or private vessel. It's quite secluded so you won't be competing for a patch of sand.
Bait Reef and Gary's Lagoon
A small group snorkel tour from Hamilton Island will take you to Bait Reef Marine Park, one of the best-known spots on the Great Barrier Reef. Gary's Lagoon is a top spot for snorkelers, with excellent coral cover and lots of marine life, including reef fish, turtles, wobbegongs and maybe even a manta ray.
Blue Pearl Bay, Hayman Island
On the northwestern side of Hayman Island lies spectacular Blue Pearl Bay, which has some of the best marine life, including a resident maori wrasse, and coral in the Whitsundays. Try the southern beach near Castle Rock (although don't get too close to it, as the currents are very strong), with lots of staghorn coral and some stinging coral.
Hook Island
This rugged, bushy island has plenty of sheltered bays for protected snorkelling, including Manta Ray, Butterfly, Mackerel and Luncheon bays, as well as Maureen's Cove. Coral cover is nearly solid, featuring mostly staghorn coral. There are plenty of fish, and manta rays in the cooler months. Also check out The Pinnacles and Alcyonaria Point. Tour boats can bring you here.
---
---
Other Travel Articles You Might Like...