18 Female Icons & Heroes Who Changed The World of Travel
From strong women in history who blazed trails and broke records to modern-day female heroes making a difference here in Australia and around the World, we're celebrating a number of famous female icons of travel this International Women's Day. 
Coming Up: 
What is International Women's Day?  
Robyn Davidson 
Kay Cottee   
Jessica Watson 
Nancy Bird Walton  
Amelia Earhart  
Bessie Coleman  
Melanie Waters-Ryan 
What is International Women's Day All About?  
The first International Women's Day was celebrated in Austria, Denmark, Germany and Switzerland on 19 March 1911 after Clara Zetkin proposed the celebration to the International Conference of Working Women in Copenhagen a year earlier. On this inaugural day, women and men alike joined rallies to establish women's rights to work, vote, and hold public office.  
Today, International Women's Day is observed all over the world. The day gives us all a chance to celebrate women's achievements, challenge gender-based discrimination, and join others in the fight for gender equality. You can learn more about International Women's Day and join an IWD community near you by visiting
www.internationalwomensday.com
.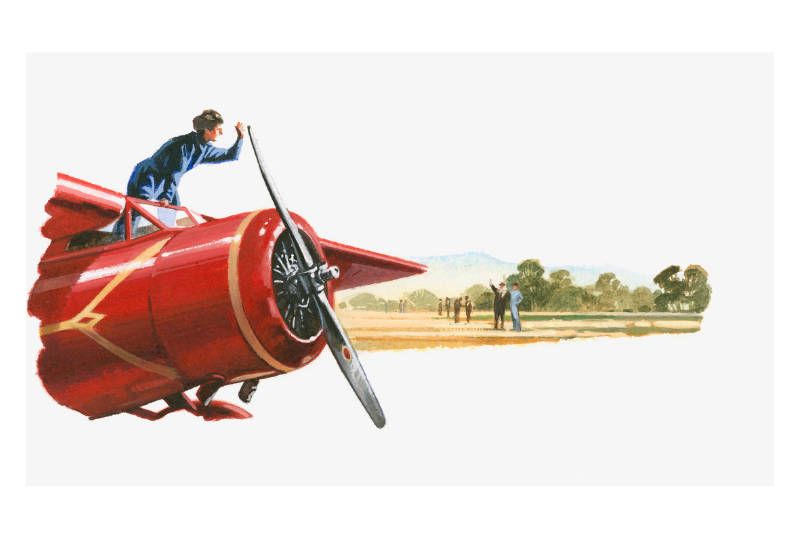 Meet 9 Influential Women in the History of Travel 
Robyn Davidson  
Driven by her love of the Australian outback and an affinity for its Indigenous people, Queenslander Robyn Davidson trekked 2700 kilometres from Alice Springs to the coast of Western Australia in 1977. Accompanied only by four camels and her dog, Diggity, Robyn's journey across some of the most rugged and remote desert in Australia took nine months. 
Robyn's bestselling memoir of her gritty but introspective journey, Tracks, won the inaugural Thomas Cook Travel Book Award in 1980 and was adapted into a feature film in 2013. 
Kay Cottee 
Australia has produced a couple of decorated women sailors. In 1988 Kay Cottee became the first woman to sail non-stop around the world solo. Although her voyage finished where it began at Sydney Harbour 189 days earlier, Kay was lucky to survive after being washed overboard in 20-metre seas off the coast of southern Africa. Writing of the incident afterwards, Kate said "I held my breath under the water until my lungs felt they would burst, willing my lovely Lady to right herself and praying that the two harness lines did not give way. She took her time, but true to form gracefully rose once again, this time with me dangling over the side." 
Kay was named Australian of the Year in 1988, appointed an Officer of the Order of Australia in 1989, and was an inaugural inductee of the Australian Sailing Hall of Fame in 2017. 
Jessica Watson 
Following in the footsteps of Kay Cottee, Jessica Watson was only three days short of her 17th birthday when she sailed into Sydney Harbour on 15 May 2010 to become the youngest ever person to complete a solo, unassisted, non-stop trip around the world. Although she was a more-than-competent sailor by the time she was 16, Jess's courageous 210-day voyage also had its share of harrowing moments. While tackling a severe storm in the South Atlantic her 10-metre sailboat was tossed about so much its mast struck the sea four times. 
Jess's achievement saw her named Young Australian of the Year in 2011 and earned her a Medal of the Order of Australia the following year. 
Nancy Bird-Walton 
Born with a name oddly fitting for an aviator, Nancy Bird (later Nancy Bird-Walton) fell in love with flying at the age of 13 when she went for a flight in a de Havilland Gipsy Moth in 1928. At the age of 17 she gained an Australian class A flying licence after taking lessons from the country's celebrated aviator, Kingsford Smith.  
Becoming the first woman in Australia to gain a commercial pilot's licence two years later, Nancy wowed the country by giving joy rides at regional fairs in her own newly-acquired Gipsy Moth. On one such tour she was asked to help establish a remote air ambulance service based in NSW, which led her to a long career flying for the Royal Far West Children's Health Scheme from 1935. Her other achievements included the founding of the Australian Women Pilots' Association in 1950 (of which she was president until 1990) and being awarded the Order of the British Empire in 1966. 
The title of her autobiography recalls the reaction she often got when landing her plane among awe-struck crowds, "My God, it's a Woman!" 
Amelia Earhart 
One of the world's most iconic women, American aviator Amelia Earhart only flew planes in her spare time. But that never stopped her from breaking all kinds of piloting world records. Her greatest feats included becoming the first woman aviator to fly solo across the Atlantic Ocean in 1932 and becoming the highest ever female pilot when she flew her Kinner Airster biplane to an altitude of 4,300 metres in 1922. 
When she wasn't flying further, higher, and faster than most people in the air, Amelia was an advocate for independent women.  
She co-founded the Ninety-Nines, a women's pilot organisation, pushed for the Equal Rights Amendment, provided social services to newcomers at Denison House, and served as a women's career consultant at Purdue University.  
Jan Morris  
Jan Morris was a Welsh historian and travel writer. She was the only journalist who climbed to the 22,000-foot camp of the successful British Mount Everest Expedition in 1953. Her portraits on travel destinations including Oxford, Venice, Hong Kong, and New York City are well-celebrated and very popular.  
As a trans woman, she and her wife faced discrimination in Britain where same-sex marriage was illegal. Although they were forced to officially divorce when Jan made her transition public, their love story was never interrupted. They celebrated 58 years together with a civil union in 2008.  
Elizabeth 'Brave Bessie' Coleman 
Brave Bessie earned her nickname both in and out of the cockpit. As a child, Bessie walked four miles every day to the segregated school which she attended (when she wasn't helping her family at the farm). She worked hard and saved up to attend Oklahoma Coloured Agricultural and Normal University before moving to Chicago.  
Bessie wanted to fly. But as a woman, a Native American, and an African American, she wasn't allowed to attend pilot school in the USA. What did Bessie do? She learned French and moved to Paris where she could earn her international pilot's license. She returned to America as the first Native American and first Black woman with a pilot's license and she made her career wowing crowds with her stunt-flying shows. 
Effie Hotchkiss 
On 2 May 1915, Effie Hotchkiss left New York on a Harley Davidson with a jar of Atlantic Ocean water and her mother, Avis, in the sidecar. The adventurous pair rode the scenic route across the country and made it to Ocean Beach, San Francisco two months later.  
When Effie poured out her water into the Pacific Ocean, she was celebrating becoming the first woman to cross the United States in a motorcycle. Talk about mother-daughter travel goals!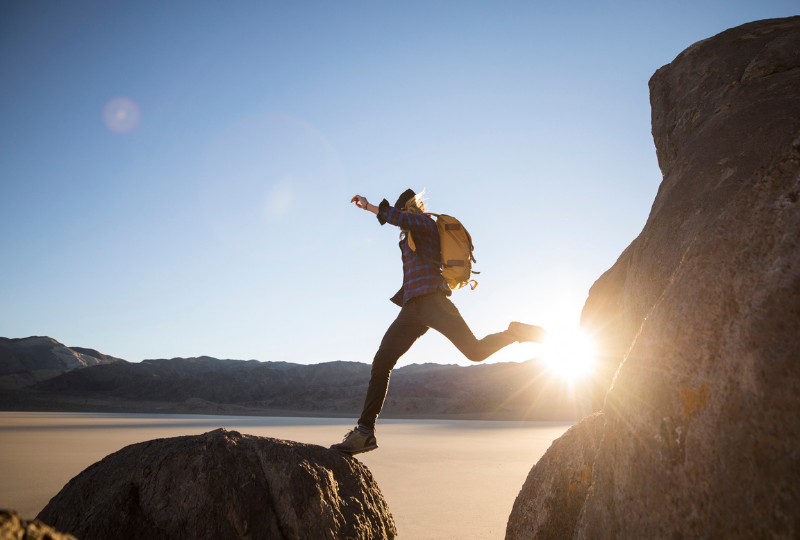 Sarah Marquis 
Sarah's treks through some of the most remote regions of the world make her a modern-day female travel icon. A trip she took to New Zealand in the early 1990s, where she spent weeks in the forested Kahurangi National Park without bringing food, inspired the Swiss-born adventurer to spend the next phase of her life walking and adventuring solo. 
In 2006 she followed a 7000-kilometre route through the Andes from Chile to Machu Picchu. Then between 2010 and 2013 Sarah trekked through Siberia, the Gobi Desert and down through the wild regions of south-east Asia to Australia. Avoiding human contact along the way didn't make her immune to unwanted attention as she was harassed by men on horseback in Mongolia and threatened by drug dealers in Laos. To keep herself safe for the remainder of her trek, she would often disguise herself as a man and cover her tracks. Her 20,000-kilometre journey took three years. 
Sarah's chronicle of her travels, Wild by Nature earned her a National Geographic Adventurer of the Year prize in 2014. But she wasn't yet ready to hang up her hiking shoes. In 2015, she spent three months trekking across the Kimberley in Western Australia surviving in the wild.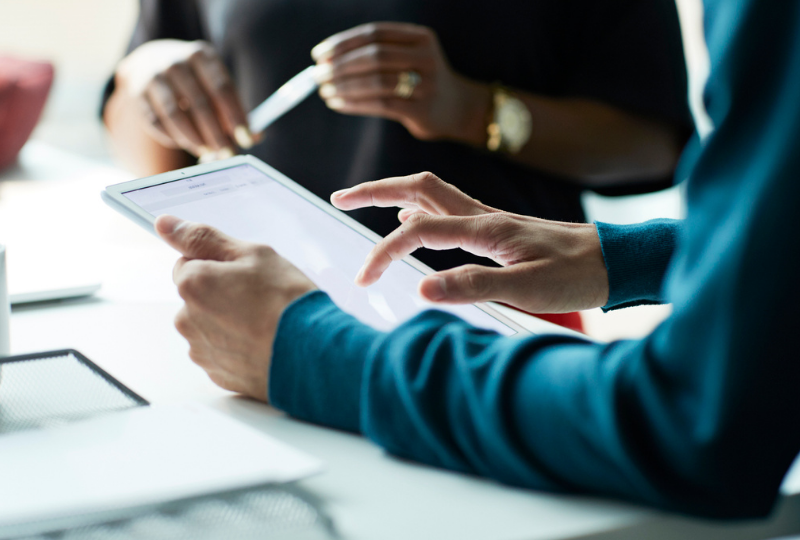 Meet 9 Inspirational Women in Travel Today 
Jayne Hrdlicka 
Perhaps no one knows the Australian commercial airline business better than Jayne Hrdlicka. 
The Kansas born MBA graduate was a senior executive for Qantas between 2010 and 2012, before becoming CEO of the company's subsidiary Jetstar from 2012 to 2017. She returned briefly to Qantas as CEO of the company's Loyalty and Digital Adventures brand before taking up her present position as CEO of Virgin Australia in 2020. 
Jayne attributes her direct and honest style of management to her tell-it-like-it-is Midwestern upbringing, telling the Financial Review, "I'm sure me being straight-talking now comes from growing up in an environment where that was just what you did." 
Evita Robinson 
Evita
is the founder of Nomadness TV and Nomadness Travel Tribe, a predominantly Black femme community of about 25,000 members in 40 countries. She is outspoken about improving the representation of African Americans in the travel industry. Evita is a Contributing Editor of Condè Nast Traveler Magazine, a keynote speaker, TED Resident, and a consultant for Destination Marketing Organizations.  
Kate McCue 
When Lisa Lutoff-Perlo, president of Celebrity Cruises, asked
Kate
to apply to be the Summit's commanding officer, Kate was more than ready! She'd been climbing the ladder since 1996 when she began her studies at California State Maritime Academy. Since then, Kate's worked in cargo ships, as a catamaran deck hand, a third mate, and a second officer. As America's first female cruise liner captain, Kate will be taking the helm of the Celebrity Beyond later this year.  
Nastassja 'Nas' Lewis 
Nas Lewis
has been a flight attendant for over seven years, and when she saw firsthand the need for better mental health services for flight attendants (especially during the pandemic), she decided to do something about it.  
Nas is the CEO and founder of Th|AIR|apy, a non-profit organization that provides affordable or cost-free mental health services to flight attendants, works to eliminate mental health stigma, and provides resources like layover meet-ups and peer support groups.  
Cassandra De Pecol 
Cassandra
's been a very busy woman. She broke not one but two Guinness World records in 2017 by becoming the first woman on record to travel to every country in the world, and she's yet to slow down. Cassandra is a public speaker, an author, an Ironman athlete, and she'll be travelling to space with Virgin Galactic as their first sponsored astronaut.  
Cassie is also the CEO and founder of Her International Inc., which funds female-driven projects that address the United Nations Sustainable Development Goals. 
Martinique Lewis 
Martiqinue Lewis
is the president of the Black Travel Alliance and creator of The ABC Travel Green Book. Martinique is passionate about connecting Black travellers and travel professionals all over the world, and she serves as an advisory board member for Cond è Nast Traveler, Hurtigruten Expedition Cruises, and the National Outdoor Leadership School. There's no doubt why Travel and Leisure and Travel Pulse both named her one of the "Most Influential People in Travel".  
Lexie Alford 
Lexie
was born to travel. Her family runs a travel agency, and by the time she was 18, Lexie had already visited 72 countries. She became the youngest woman to travel every country in the world at the young age of 21 (a record which has yet to be broken). For Lexie, travelling solo was more than just fun. "I was determined to show everyone that the world isn't as scary as the media portrays it to be and that there's kindness everywhere," she said.  
Jessica Nabongo 
Ugandan-American
Jessica Nabongo
is not only the first recorded Black woman to visit every UN-recognized country in the world, her travels have taken her to 195 countries and 10 territories. But her epic journey is far from complete. Jessica is a public speaker a writer, and an entrepreneur. She's currently busy as the founder of Jet Black, a boutique luxury travel firm with trips curated from her epic adventures, and the founder of her lifestyle brand, The Catch.  
Melanie Waters-Ryan 
Excuse us for tooting our own horn, but we can't help but shout out our very own Mel! Melanie is the Chief Executive Officer of Leisure at Flight Centre Travel Group. She began her Flight Centre career as a consultant in 1987 and has been leading by example through so many different roles ever since.  
What's her secret sauce? Melanie says, "Being a woman has never held me back. In fact, I credit it as a key factor in many of my successes over the years. Women have an uncanny ability, I believe, to combine both the hard and soft skills that are required to succeed not just in business but in many aspects of our lives." 
Have these stories of intrepid women travelers and women who are making their mark on the world of travel given you the travel vibe? Start planning your own intrepid trip today and check out these deals  
---
Flight Centre acknowledges the Traditional Custodians of Country throughout Australia.