All The Times When A Travel Agent Saved Someone's Holiday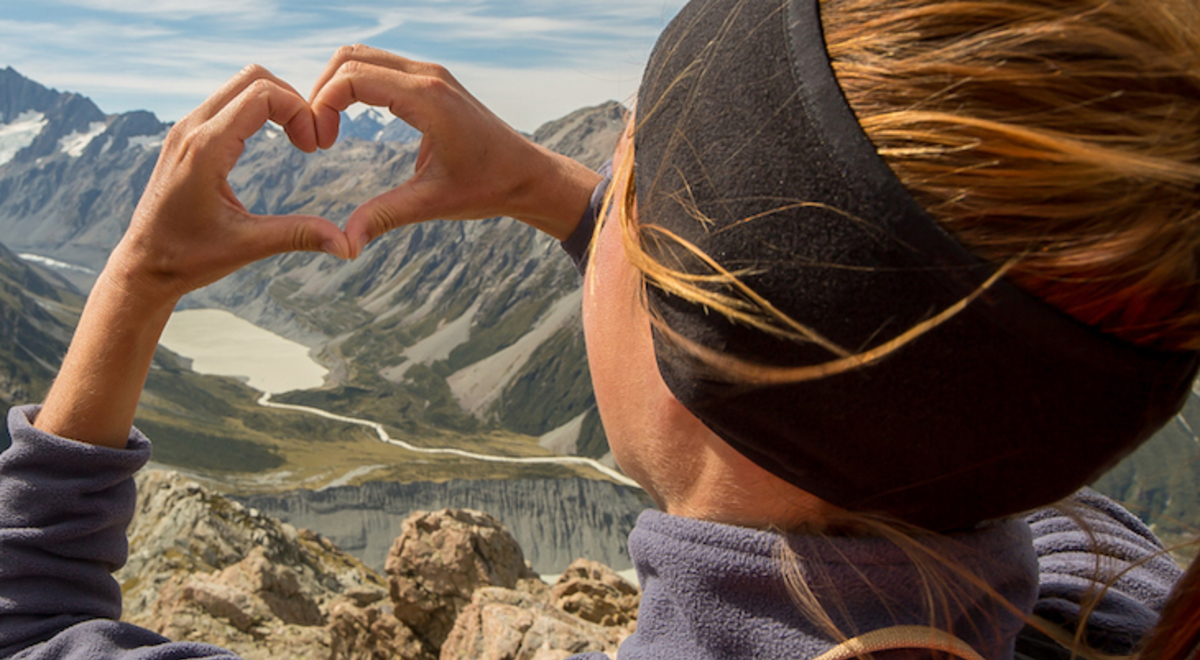 One of the most commonly asked questions you get working at Flight Centre is, 'Yeah, but do you actually use a travel agent?'
It's one of the best questions to answer, because it allows us to debunk the myth that it's just 'cheaper and easier to do it yourself' and you ge to share the most important travel tip of all - that admittedly some of us have learnt that the hard way.
If you're on holiday and you need help for any reason, a travel agent has your back. If you miss a connecting flight which means you're going to show up late to your 12 day tour departing from Marrakech. Who you gonna call? No, not ghostbusters, your travel agent. 
They have the knowledge and the experience to get your holiday back on track. How? Because it's their job and they have access to back end systems you don't get on the internet. They do this day in day out, creating dream holidays... and saving them. 
So yes, we do use a travel agent when travelling for work or holiday because it pays to have someone at home just a phone call, whatsapp msg or email away, who has your back and also happens to know the best bike hire shop in Copenhagen and the coolest underground dive bar in New York City.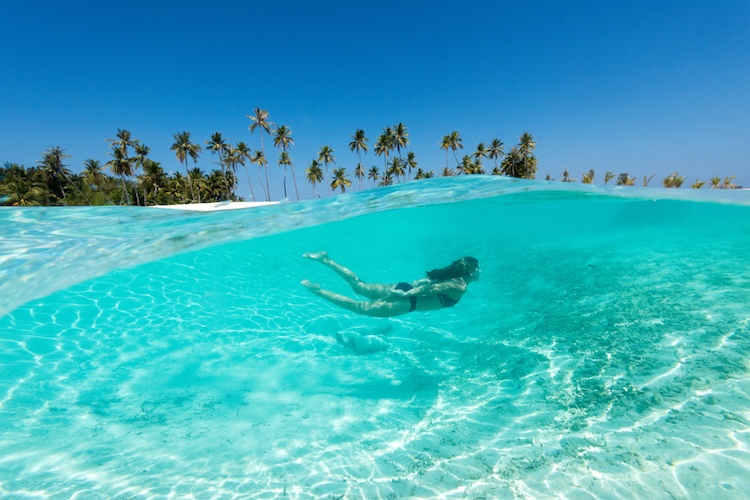 Below are 5 recent stories about a time when one of our travel experts have saved or made someone's

 holiday:
1- That time when Luke at Flight Centre Perth was on his own personal holiday in Turkey and helped a distressed Aussie couple he'd never met 
Luke tells the story:
"After returning to my hotel from a beautiful morning watching the hot air balloons in Cappadocia, I noticed an Australian couple in the foyer starting to get a bit agitated. I saw them go back and forth to the reception and noticed they were carrying a Flight Centre travel wallet.
Most people may have walked on by and thought "I'm not at work, I'm sure they will work it out" but instead I approached them, introduced myself as an employee of Flight Centre Australia and asked if I could assist them with anything. After their initial surprise, they disclosed that their hot air balloon transfer had not arrived that morning and they were having trouble sorting out another trip for the next day.
So I gave their Flight Centre agent in Queensland a call and reassured them that their agent was on to it and they would receive confirmation of the changes by email within the hour." 
- Luke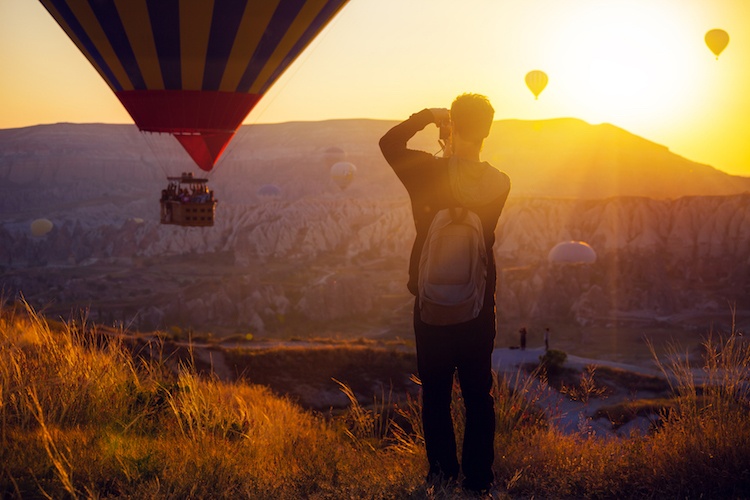 2- That time when Lily at Flight Centre Ashgrove drove her elderly client to the airport when her budget didn't quite stretch to cover a taxi
Lily tells the story:
"The lovely Mary started coming to see me in 2017 to slowly save up for a holiday. When we booked her on a trip to Kuala Lumpur last year she expressed her plan was to get a bus to the airport the night before her flight and wait overnight there as the bus timetables didn't  cater for her early flight time. I offered to take her to the airport to make sure she got there safely as she didn't have anyone else, she was so appreciative and excited for her holiday. 
Mary has now been to Kuala Lumpur twice in the last few years and I have taken her to the airport both times, it's become a bit of a tradition for us. It's people like Mary that remind me how special travel is and how amazing it is to be a part of others journeys, I admire Mary's love to travel no matter what obstacles are thrown her way." 
- Lily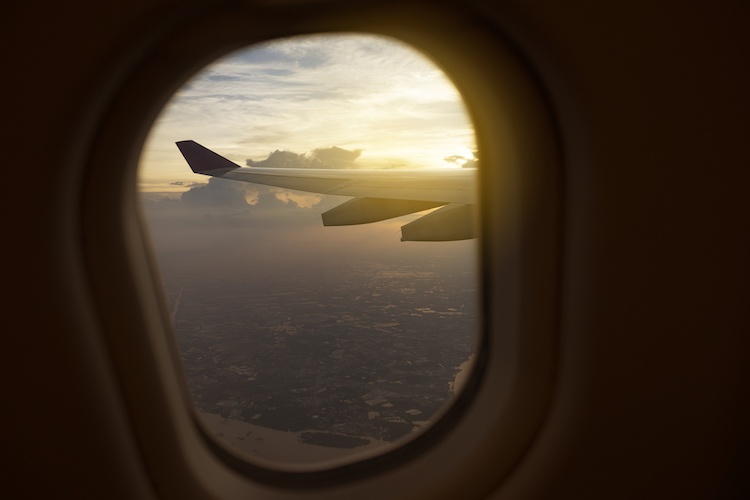 3- That time when Samara at Flight Centre Morayfield managed to align the recreation leave of an Aussie troop in Iraq, with meeting up with his family in Dubai, for their holiday in the Greek Islands. 
In Samara's client's words:
"Good afternoon,
I would like to give you feedback regarding this employee. Firstly a brief background: My son, Mathew had been deployed to Iraq for six or so months. His recreation leave was due soon, when he planned to meet his wife Michelle, and two sons in Dubai, flying from there to Rome for a holiday together including a Greek Island Cruise.
You may appreciate that there has been a reasonable amount of stress associated with organising this trip. Michelle and the boys were visiting me recently and we went to Flight Centre at the Morayfield shopping centre...
...There we chose to see Samara. It proved to be a wise choice. Samara presented as an intelligent, polite and enthusiastic travel agent. She behaved in a most appropriate manner at all times. She displayed empathy when the deployment was mentioned, giving reassurance to Michelle and the boys in her professional manner and planning ability. She was efficient and focused totally on the family and their needs. Samara stayed behind at the end of the day, when the planning became complicated and reassured the family that she would work it out for them.
We left that day feeling confident that she would do so. When we arrived early the next morning, to continue the planning, Samara had already investigated alternate accommodation options and had completed other tasks required for a successful outcome. They now have a complete booking, including travel insurance, flights, the required stop-over, accommodation, the cruise and all tours booked.
I would like to congratulate Flight Centre Australia on staff selection processes that gave the agency such an asset. If you have an "employee of the month" award of some type, I would recommend Samara for consideration.
I must add that I have never met this staff member in any capacity before or her family. Congratulations once again, and my grateful thanks to Samara.
Very kind Regards,
Teena."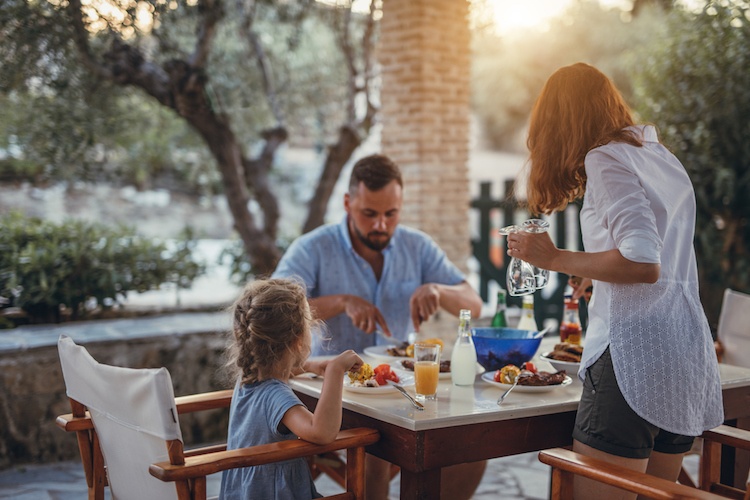 4- That time when Karen at Flight Centre Business Travel Newcastle got all of the bonuses, inclusions and extras a travel agent could poke a stick at for the ultimate holiday.
In Karen's client's words:
"Shane and I can't thank Karen enough for all the assistance she has provided to us from day one. Having "popped into the office" to have a chat to Karen about booking a Tasmanian trip, Karen listened to our wish list conversation regarding a European holiday.
She took the time to actually listen to what we had in mind, made suggestions, provided information, brochures and suggestions and generally was supportive of our limited knowledge of what we wanted.
The itinerary she has developed for us is an amazing skill she has. Having matched tour dates, juggled flight schedules, researched locations of best fit accommodation and ensured day trips were booked to our liking, over an eleven week holiday period must have pushed her patience. Karen created a magical holiday itinerary with every aspect covered for us. She went above and beyond for us with arranging visas, clearly spelling out locations for collections of day trip tickets etc.
She provided us a fantastic itinerary, looked for bonuses and extras where she could and went out of her way to accommodate our every whim & request from advice on money to locations for specific activities we had in mind to do in particular areas. Karen has truly been a gem. The holiday was a considerable outlay for us, so we have annoyed her with every detail, request and to her credit she has always maintained a friendly smile and provided us with answers and advice. Her professionalism and patience with us often amazed me.
Employee of the month doesn't even begin to describe Karen!. She has been our travel agent of the year during our planning for our 2019 holidays and we plan on continuing our client relationship well into the future."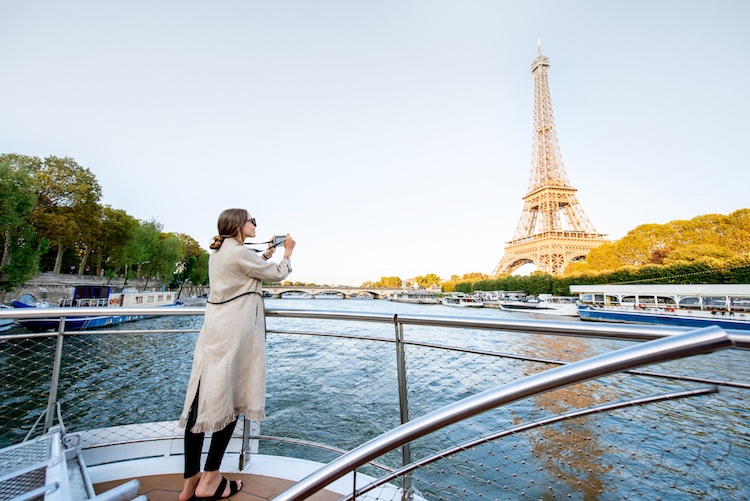 5- That time when Jess at Flight Centre North Lakes was almost more excited for her client's honeymoon then they were - so obviously the holiday she planned was EPIC. 
In jessica's client's words:
"Hello,
I just wanted to give some feedback on a trip we booked through Jess. We booked our Honeymoon through Jess late last year and traveled in May this year and I wanted to say how AMAZING she was from start to end.
I've never ever liked booking my own trips because 1. I am so undecided on absolutely everything and 2. I feel like I enjoy it so much more because its way less stressful when someone else does it for me. I had been to another travel agency and yeah they were good in what they did but they didn't give me confidence nor did they seem like they even cared about our honeymoon, it was just another booking for them but to us it was so much more.
Jess was on the same level as me, she was just as if not more excited than me! Jess put up with me changing my mind a million times on where we wanted to stay and go, I came to her with a bizarre itinerary that I wasn't 100% confident in and Jess helped us make it PERFECT, she recommended adding in a Caribbean cruise which was definitely one of the best highlights from our trip. Nothing was ever a pain for her even when I spent hours sitting with her changing my mind, scrolling through every possible hotel. She recommended places to stay and things to do and see for us and just made us super excited for our trip. When we got our documents Jess had wrapped them all nicely and included a few gifts for us which really made it special and showed just how much Jess cared about our holiday.
Whilst we were away I had to text her a couple of times and she would always get back to me super fast. We had an issue in Palm Springs with our accommodation and Jess just took over the whole situation. Jess did her absolute best since the hotel wasn't very helpful, it got quite late and I ended up calling in tears and Jess just completely took over, booked us another room elsewhere and looked after everything! For that I am so very thankful we had booked with Jess, She was absolutely always there when we needed her.
Every hotel we went to knew we were on our honeymoon which was so lovely that Jess had passed on that information to the hotels.
I really appreciate everything she did for us, she 110% went above and beyond - I would highly recommend Jess to any of my friends or family if they want someone who genuinely cares about their holiday and will do whatever it takes to make their dream possible!
Jess you're the best! I doubt we would have had as great of a honeymoon if we hadn't booked through you! Your expertise and your advice gave us the best honeymoon possible. FOREVER grateful you helped us have that special experience."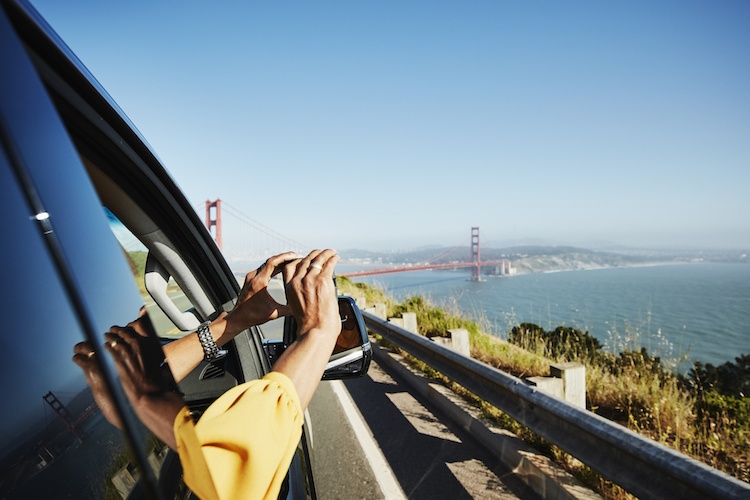 ---
Flight Centre acknowledges the Traditional Custodians of Country throughout Australia.