Your Guide To Visiting Thailand For The Very First Time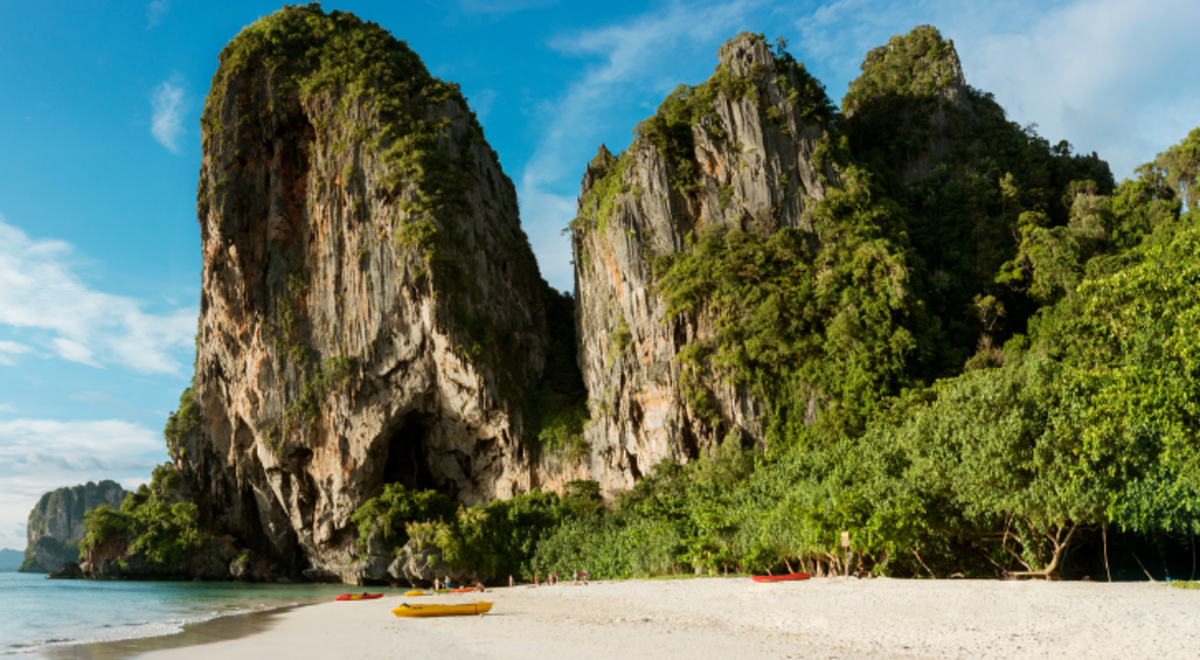 Thailand is a travel haven filled with glorious beaches, stunning temples, tranquil mountain areas and mouth-watering cuisine. With so much to do, it can be hard to know where to start. Here's our guide full of travel tips for your first trip to
Thailand
to ensure your trip is everything you dreamed of and more.  
Places To Visit  
Bangkok  
When
flying to Thailand
, you will land at one of Bangkok's two main airports (Suvarnabhumi Airport (BKK) or Don Mueang Airport (DMK)). You might be tempted to board another flight and head straight to one of the islands. But if you do that, you will be missing out on all the attractions that Bangkok has to offer. You can treat yourself to some retail therapy at one of the city's malls and markets or sample some authentic Thai food at one of the many street food vendors or fine dining restaurants.  For a more spiritual experience, be sure to take a temple tour. The city boasts a number of magnificent temples including the Grand Palace, which is home to one of the wonders of the world: The Temple of The Emerald Buddha.   
Phuket  
The Tiger Kingdom, as it is known, is world-renowned for its famous beaches. With long strips of pristine white sand, lined with lush palm trees and stunning blue water, Phuket is the ultimate destination for you to soak in some rays and work on your tan. 
At night,
Phuket
 comes alive and is the ultimate place to party. If this is your style, be sure to visit Bangla Road. After sunset, this place is bustling with beer bars, go-go bars, street performers live performers, night clubs and beach clubs.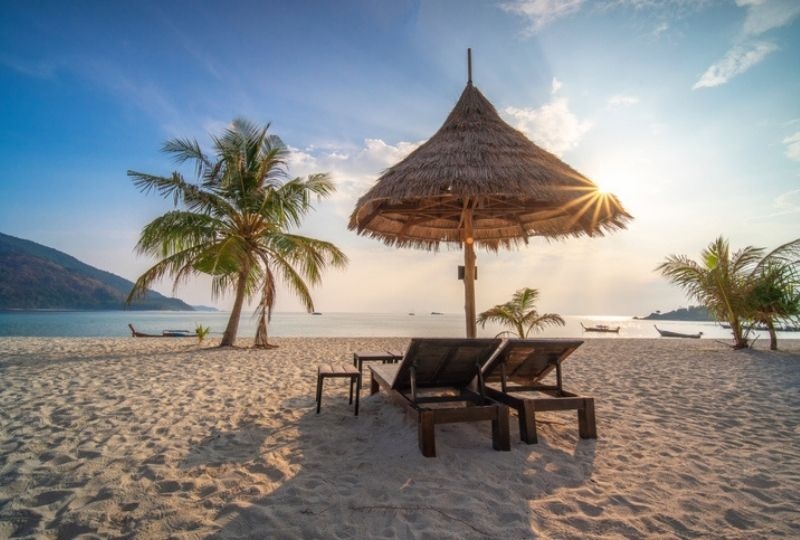 Krabi  
Much like Phuket, Krabi is home to some of Thailand's most stunning beaches.   However, Krabi offers a much more secluded and laidback experience. Here, you can stay at one of the beach resorts where you can spend your day relaxing on the beach or by the pool. Krabi is also known for its kayaking, rafting, snorkelling and diving, so if water sports are your thing, Krabi will be the island for you.  
Chiang Rai  
Thailand's Northern-most region, Chiang Rai, is the gateway to The Golden Triangle. Here, the Mekong and Ruak rivers meet to form a natural border between Thailand, Myanmar and Laos. The region is covered in green tropical forest, mountain terrain that provides the perfect backdrop to experience the rivers in all their might.  
The city of Chiang Rai itself is filled with temples. You should definitely check out the  Blue Temple which stands out thanks to its stunning blue colouring and exquisite carvings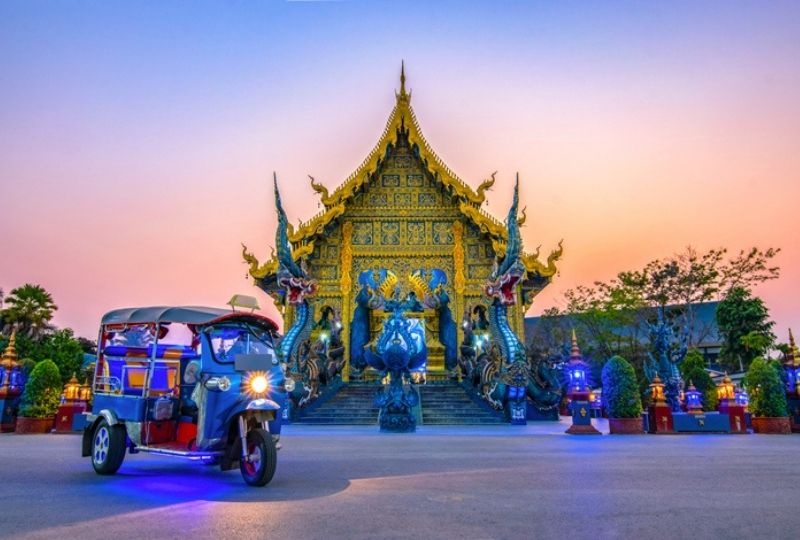 Chiang Mai  
Chiang Mai is known as Thailand's
wellness capital
. The largest city in Northern Thailand, it's the place to go to for wellbeing and spirituality. The city is overflowing with over 300 Buddhist temples or 'wats.' With so many temples scattered across the city, you can't leave without seeing at least one. 
By far the most famous and most sacred of these temples is Doi Suthep. Sitting on a mountain top overlooking the city, this is one spiritual experience you don't want to miss out on.  
After healing your mind and spirit at one of the temples, heal your body with a Thai massage and spend some time at one of the city's high-end day spas. We recommend "Let's Relax", one of the city's oldest and best day spas, offering a range of treatments such as body scrubs, massages, reflexology and a hot stone massage.  
Koh Phi Phi 
Koh Phi Phi is the ultimate escape from reality. Made up of six small islands, Koh Phi Phi is much more then just stunning palm tree lined beaches or exhilarating underwater adventures. It is also a party goers paradise, be sure to grab your friends and jump onboard one of the many party boats and enjoy a day of fun in the sun. 
Visit An Elephant Sanctuary   
In Thailand, we recommend you stay a night in an elephant sanctuary. An elephant sanctuary or elephant camp is a place where retired elephants go to live out their lives in peace. Here you can experience washing and feeding these glorious animals. If you are
travelling with the kids
, this is something they will absolutely love.  In the past, these elephants sanctuaries have, unfortunately, been called out for their unethical treatment of the elephants, so here is a list of ethical sanctuaries for you to visit:  
Visit The Floating Markets  
For an authentic local experience, you must visit one of Bangkok's floating markets. Here you will find the water lined with small wooden boats. The smell of spices fill the air and will instantly have your tastebuds craving one of the many local Thai food delicacies, pastries and desserts on offer. The floating markets are perfect for you to soak in the unique colours and embrace Thai culture. Be sure to grab yourself a souvenir to remember your trip.  
Get An Authentic Thai Massage   
Exploring Thailand can really take it out of you. With lots of walking, sweating and maybe even partying, no one can blame you for feeling a little drained. One of the best ways to regain your energy and refresh your body is through an authentic Thai massage. This practise dates back thousands of years and is quite different from the massages you get at home. In Thailand, massages are considered to be a healing process. Relatively inexpensive, this is one experience you can't miss out on!  
Things To Know  
Best Time To Visit  
Any time of the year can be a great time to visit Thailand. The country is a land of three seasons each with their own unique benefit and appeal.  
November to February is considered the cool season. With cooler temperatures and a drop in humidity, this can be an excellent time of year to explore Thailand. If you are here at this time, you should also experience Loy Krathong, also known as the Festival of Lights. The festival usually takes place in November and is considered one of Thailand's most romantic festivals.  
While Thailand is warm all year round, it definitely turns up the heat in March. From March to May is known as the hot season in Thailand. This is the perfect time of year to head to one of Thailand's stunning beaches and soak in the sun.  
From May to June is known as the green season. This can be the perfect time to visit the country as the rain provides you with the opportunity to see the Thai countryside at its greenest. If you want a beach holiday at this time of year, head to the Gulf Coast for a bit more sunshine.
As for what time of year to avoid, it really depends on where you want to go. For Chaing Mai, it is best to avoid from mid-February to early April. This is known as the burning season and the air quality is quite poor. If you are looking to visit Phuket, Krabi or Koh Lanta, the rainy season is from May to October. In the Gulf islands such as Koh Samui, the rain is heaviest in October and November.  
Haggle  
In Thailand, haggling is a part of the culture, so when buying food or clothing from the local markets, be prepared. Haggling can be a daunting experience for many people but remember it is supposed to be friendly and fun. When haggling, start at about half of what they ask and negotiate until you meet in the middle. If the price is too high, just apologise and walk away. If the vendor really wants the sale they will usually chase you down and renegotiate.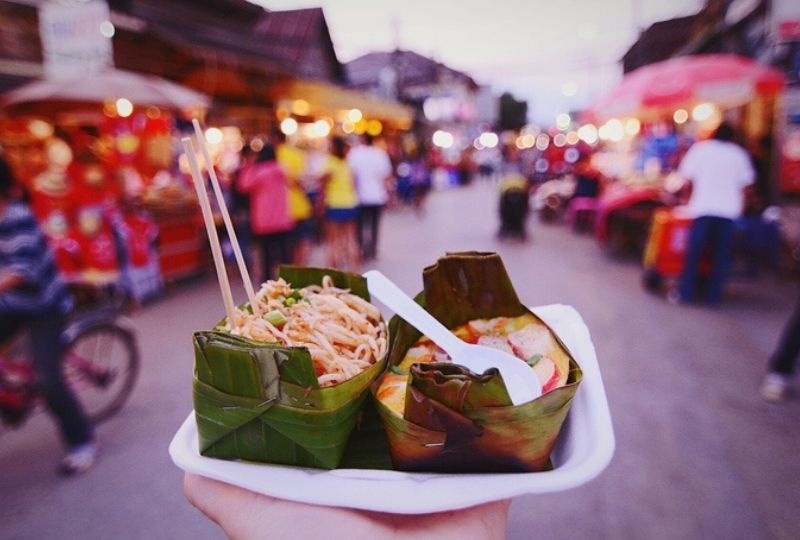 Language 
In most of the major tourist areas and resorts, the locals speak some form of English, making it very easy to communicate. However, learning at least a few words in Thai can be considered a sign of respect to the locals. So here is a list of a few phrases you could learn before your trip:  
Hello/Goodbye: sawatdee khap (male) or sawatdee ka (Female)  
Thank you: khop khun khap (male) or khop khun ka (Female) 
Delicious: aroy!  
I'm enjoying this: sanuk!  
Respect the Royal Family  
In Thailand, the royal family is incredibly well respected. So much so, that any disrespect towards the royal family can result in you being sent to prison. Be careful, not to step on any form of cash! All currency has the face of the king and standing on it is considered a criminal offence.
LGBT Friendly  
Thailand is incredibly LGBT-friendly. In fact, it is considered to be one the most LGBT-friendly countries in Asia. In Bangkok, you will find a plethora of  LGBTIQ+ -friendly bars and clubs where everyone is welcome, and you can be yourself.  
---
Flight Centre acknowledges the Traditional Custodians of Country throughout Australia.