Get Your Laughs At Australia's Favourite Comedy Festivals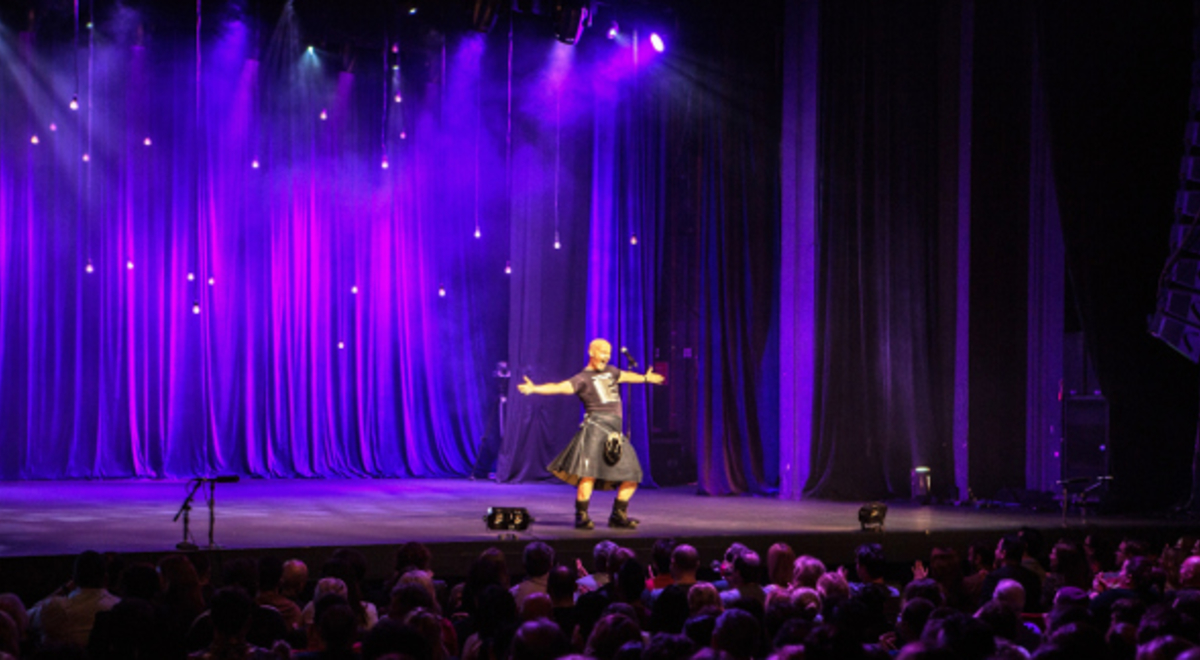 ---
---
If there's one thing Australians are good at – if it's not drinking beer, spooning Vegemite straight from the jar and punching sharks, or whatever the other international perceptions might be – it's stage a festival. Australia loves to laugh and has a national circuit of comedy festivals to prove that.
Australia is home to one of the three largest comedy festivals on the planet, plus a pretty massive fringe festival. The long-running success of these two major annual cultural events has helped spawn a circuit of festivals around Australia, creating an almost year-round possibility for travellers to catch a honed, hour-long comedy show somewhere in the country.
The festival calendar looks like this.
Fringe World, Perth
Artists kick off the year by heading west for Fringe World in Perth. Fringe Festivals include several performance disciplines, including circus, theatre, music, dance, visual arts and, of course, comedy – and Perth's Fringe in Western Australia is no different.
In 2016, almost one million people attended the 700 shows that were performed in more than 150 venues throughout the city, with the two major hub venues bookending James Street – the Perth Cultural Centre at one end and the The Pleasure Garden in Russell Square at the other.
2017 dates: January 20-February 19
Adelaide Fringe Festival
The Adelaide Fringe completely transforms the South Australian capital for one joyous, creative month. All kinds of venues across the city are repurposed as performance spaces and the streets swell with the colour and energy of visiting and local artists, giving the city a special kind of summer magic.
Rundle Park on East Terrace becomes long-running festival institution The Garden of Unearthly Delights. Festooned with fairy lights, it makes the most of the balmy evenings with food stalls, pop-up bars and carnival rides to keep you entertained between all the shows that happen in the tents dotted throughout.
More recently, Victoria Square has been made over into The Royal Croquet Club, which likewise features performance spaces, eating and drinking options and yes, croquet. But shows also happen in established theatres, cinemas, art galleries, warehouses, laneways and empty buildings, so take your spirit of adventure with you when you go looking for shows.
The festival is open access, meaning anyone can come from anywhere and perform anything they like. As a result, it attracts more than 1,100 events, making the Adelaide Fringe the largest arts event in the Southern Hemisphere and one of the longest running. Hundreds of comedians come from around the world to perform here, especially because the Fringe leads nicely into the Melbourne International Comedy Festival later in the month.
2017 dates: February 17-March 19
Brisbane Comedy Festival
The opening gala kicks off at the Brisbane City Hall and then for the next three weeks all shows happen at the Powerhouse, a power station from the 1920s that has been transformed into a multi-venue arts centre on the Brisbane River, complete with restaurants and bars. The Brisbane Comedy Festival is curated, meaning the number of shows are limited and the acts are hand-picked so the quality stays high.
Dates: February-March
Melbourne International Comedy Festival
The Melbourne International Comedy Festival is one of the three largest in the world, the other two being Montreal's Just For Laughs in July and the Edinburgh Festival Fringe in August. Somehow, down the bottom corner of the globe, this dedicated comedy festival has in its 30-year history grown to attract more than 500 shows each autumn.
The epicentre of the festival is the Melbourne Town Hall but the laughter can be heard ringing out across the CBD and inner-city suburbs as well. Shows start from 6pm and run the rest of evening, with late-night line-up shows starting around 11pm, so you can have a full evening of mirth mixed with dinner and drinks in between shows.
Local acts spend their year honing material in smaller comedy rooms to present their hour-long shows and the status of the festival is such that international acts flock there as well. All genres of comedy are presented, such as sketch, character, musical, improvised and stand-up. Don't forget, all comedians start off as unknown acts so be sure to take a punt on a few you haven't heard of. Chances are you'll be catching the Next Big Thing in comedy.
2017 dates: March 29-April 23
---
A more active way to discover Australia: Top 8 Australian Triathlons To Travel For
One for culture vultures: The Best Art Exhibitions In Australia Ending In 2016
Just because: Top 10 Aussie Holiday Destinations For 2016
---
Sydney Comedy Festival
A relative newcomer on the festival block, the Sydney Comedy Festival is just over 10 years old. It started in 2005 as the Cracker Sydney Comedy Festival, with only a half-dozen venues, but was rebranded in 2009 and has grown considerably, now entertaining more than 120,000 punters each year.
Like the Melbourne Comedy Festival, it's all about the laughs – you'll have to catch that contemporary dance piece in another arts festival. Perfectly scheduled on the back of Melbourne, it enables a lot of acts to immediately head north and perform their season in New South Wales, so if you missed a touring act in Adelaide or Melbourne there's a pretty good chance you'll get to see them in Sydney. A good way to sample several of the acts in one go is at one of the gala events that kick off the festival, held at the Sydney Opera House, Town Hall and Enmore Theatre.
2017 dates: April 24-May 17
Perth Comedy Festival
As Perth's appetite for comedy grows so, too, does its Comedy Festival, which is the largest comedy event in Western Australia. Launched with a lavish gala show, the Perth Comedy Festival Showcase, it gives a taste of the program overall, which annually features a mix of international stars, big-name locals and emerging talent presenting everything from stand-up to sketch, satire, impro, musical, absurdist, theatre, magic and kids' comedy.
2017 dates: April 26-May 21
Sydney Fringe
Ranking as the largest independent arts festival in NSW, the Sydney Fringe is now entering its seventh year. Throughout September, happening primarily in Newtown, Enmore and Marrickville, there will be more than 300 productions from local artists and visiting performers celebrating creativity across the disciplines.
2016 dates: September 1-30
Melbourne Fringe
The Melbourne Fringe embraces a spirit of independence and experimentation, so is often used by comedians as a way of trying out new ideas and material in shows they will go on to tour elsewhere. Others use it as a return season for successful Comedy Festival shows earlier in the year but, either way, the comedy program within Melbourne Fringe comes packed with plenty of options. Melbourne Fringe has its main hub at the North Melbourne Town Hall, where comedy shows happen alongside theatre, music, performance art and every other discipline you can imagine, with shows scattered throughout the metro area as well.
2016 dates: September 15-October 2
---
Visit your local Flight Centre store or call 131 600 for more advice and the latest deals.
---
 adelaide brisbane comedy festivals melbourne new south wales perth queensland south australia sydney victoria western australia
---
Flight Centre acknowledges the Traditional Custodians of Country throughout Australia.