No Rushing Through Russia On The Trans-Siberian Railway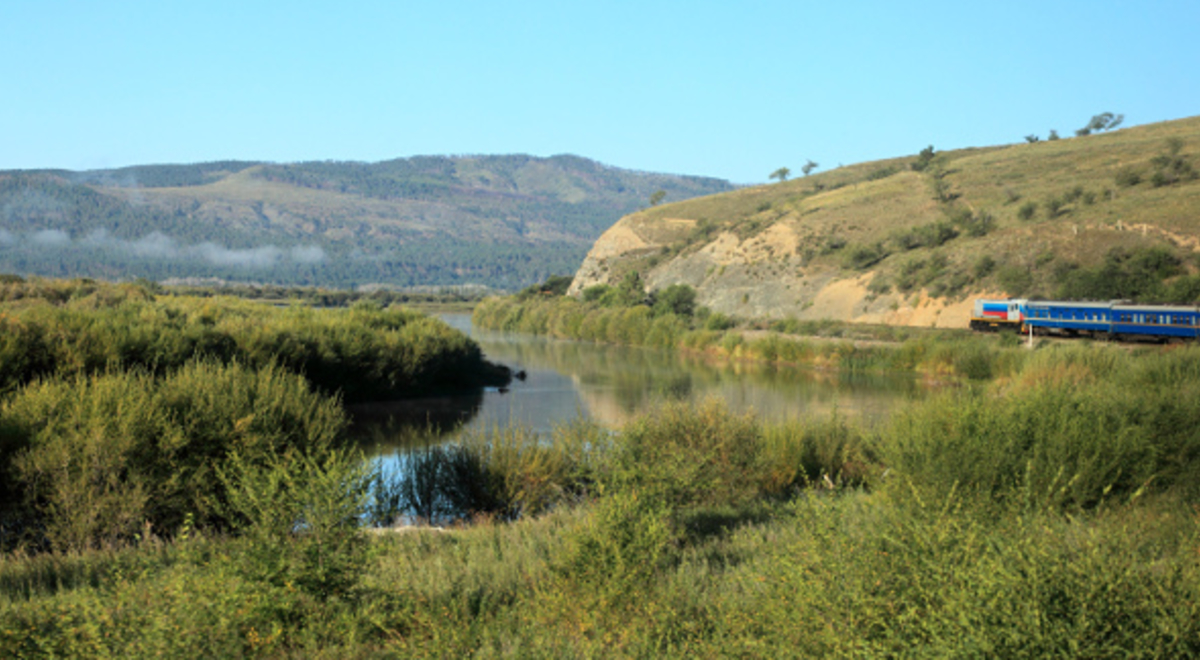 If it wasn't on every train junkie's bucket list already, Joanna Lumley's recent three-part TV special on the Trans-Siberian Railway has lit a fuse in the imaginations of travellers seeking a grand adventure.
The BBC documentary featuring the Absolutely Fabulous lush aired in Australia mid-year, just before I set off on the same journey, from Beijing to Moscow.
Since returning I've been asked innumerable times if travelling on the world's longest train journey across the world's biggest country was just like it appeared in the Lumley series.
And to that I say no, the series didn't do this epic journey justice.
It offered up a sense of it I suppose, and the drama of the border crossings, but the confines of a documentary made for Sunday night TV consumption can't really capture the scale of the landscape, the resilience of the people who live in the Siberian taiga, and the hypnotic sway of the train as it sashays its way through some of the most remote communities on the planet for a week.
To get all that, you have to go and experience it yourself.
The Three Main Trans-Siberian Routes
1. Moscow to Vladivostok (9,258 kilometres)
The longest route, it takes seven nights and runs every other day, with first-class ('spalny vagon'), second-class ('kupe') and very basic third-class ('platskartny') coaches, and a restaurant car.
2. Moscow to Beijing via Harbin, Manchuria (8,986 kilometres)
The older of the two routes that reach Beijing, this was completed in the 1900s and is served by one train a week taking six nights, using Russian first- and second-class coaches.
3. Moscow to Beijing via Mongolia (7,621 kilometres)
It runs only once a week, which is a pity as it's probably the best of the three routes. It takes six nights and switches to a Chinese train at the Russia-Mongolia border or vice versa, depending on which direction you are travelling.
This train will take you across the Gobi Desert in Mongolia.
Both routes to or from the Chinese capital require the bogies under the coaches to be changed at the Russian/Chinese and Mongolian/Chinese borders, where the track gauge changes.
---
Looking for more? Great Rail Journeys Of The World
Going to South Africa? Old-World Opulence Aboard South Africa's Blue Train
---
My Journey On The Trans-Siberian
Joanna Lumley began her journey in Hong Kong. I started in Beijing and travelled to Mongolia, a gorgeous stand-alone journey in itself if you wish it to be, and documented in a previous story.
But after two weeks exploring the land of Genghis Khan I was keen to complete the section from Ulaan Bataar to Moscow to claim my bragging rights as a Trans-Siberian veteran, and so off I went, excited as a kid heading to the lolly shop after a long day at school.
You don't have to do the journey in one hit. Many travellers elect to do it in stages and take in the sights of cities such as Yekaterinburg and Irkutsk, and Lake Baikal.
I chose to spend a night in a hotel in Irkutsk, the Siberian capital, and spent a lovely afternoon walking along Lenin Street, down Karl Marx Street and back up Yuri Gagarin Boulevard. They love their heroes, the Russians.
Irkutsk is the gateway to Lake Baikal, which at is 640 kilometres long is one of the largest lakes in the world and deemed the oldest. It's also home to a host of creatures found nowhere else.
The city boasts streets filled with charming old timber houses decorated with intricate carvings and ornate shutters. They're like fairy houses, and each one is different. It's a photographer's paradise.
Refreshed after my Irkutsk stopover, I walked to the central railway station for what I thought would be a two-hour wait for the rattler on which I would be spending the next four nights.
However, I fell victim to a curiosity of Russian train travel: trains to Moscow run on Moscow time, no matter where they are in Russia.
There is a five-hour time difference between Irkutsk and Moscow, so while my ticket said 2pm departure, that meant 2pm in Moscow, which was 7pm in Irkutsk. Go on, ask me anything about the inside of Irkutsk railway station, I dare you.
Anyway, I finally got onto the train and found my allotted place in the four-berth cabin, and settled in for the five-day, four-night leg across Siberia and on to Moscow.
What followed was an intense immersion in Russian culture that I can't imagine you could get any other way than by living there.
This is because my cabin companions kept changing. It is not a tourist train. For the locals it is the main form of transport between cities, so I got to meet a lot of them. There was a young couple going to a wedding, a man heading to a family reunion and another seeking work.
The most interesting was a woman who was travelling with a cat and a dog. She was a nuclear physicist and had been staying at her dacha in the country.
I don't speak Russian and only the scientist had decent English, so the conversations were fractured but warm, and everyone shared their food and laughter with me to help enliven the long periods between stops.
There were plenty of those too. You can get off and stretch your legs and perhaps buy food and trinkets from the vendors who pour on to the platform when the train pulls up.
Make sure you know precisely how long the train is stopping at each place though, because it won't wait for you if you are late getting back on.
Five days is a long time to be on a train, but I loved it. I got into the habit of heading to the dining car every afternoon to watch Russian war movies on a laptop with the kindly babooshkas who ran the kitchen.
The movies were all set in Afghanistan and there were no subtitles, but with the help of a couple of local beers I could follow the stories adequately enough.
The scenery filling the windows is the main attraction. The train pushes its way through the vast taiga -- the seemingly endless forests of larch, silver fir, pine and birch.
Occasionally, in the middle of nowhere, you glimpse villages of small wood cabins with tendrils of smoke drifting from their chimneys, or pass through big industrial cities like Omsk or Perm, and wonder at the diversity of human existence.
We entered the suburbs of Moscow at 4am, and I stepped out into the city centre a half hour after that, not quite believing that a journey that felt like it would go on forever had just finished.
What a ride. What an experience.
Get On Board
Getting visas for Russia, Mongolia and China requires time, particularly the Russian one, so give yourself plenty of time to organise them.
All three countries require "letters of invitation" as part of your visa applications. They basically set out where you will be staying and where you will be going while in those countries. You'll find it difficult to get in without them.
If you organise this journey through a travel agent, they will organise those letters for you. Another pro to using a travel agent is that reservations are required for all trains. You can't just flit about on a whim without serious legwork getting the right documentation.
Using a reputable travel agent with contacts in all three countries to help with the letters of invitation, and experience in the booking vagaries of each leg of the journey you decide on, is a smart move that will save you a lot of time and hassle.
---
Visit your local Flight Centre store or call 131 600 for more advice and the latest deals on travelling the Trans-Siberian Railway.
---
---
Flight Centre acknowledges the Traditional Custodians of Country throughout Australia.