Non-Exclusive, Pay-Per-Visit Airport Lounges To Try Out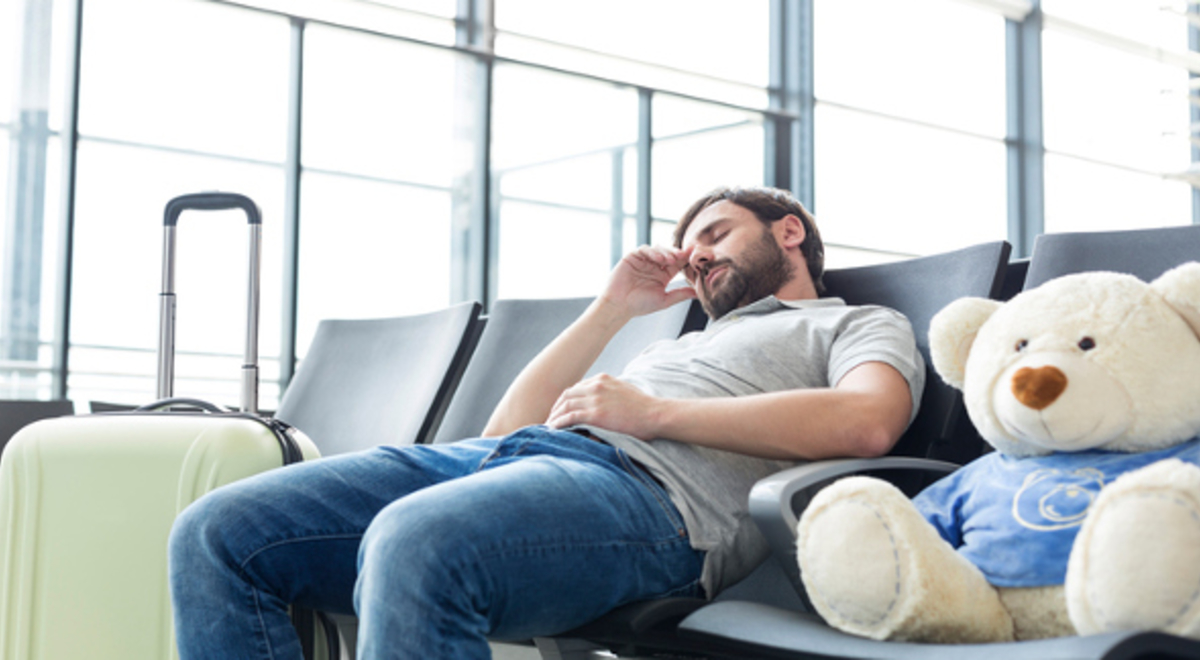 Whether it's due to a flight delay, a bargain airfare, or to avoid the risk of missing a connection, every international traveller will endure a long layover at some point in their globe trotting career.
The reality of awkward airport chairs and erratic Wi-Fi can make the gap between flights seem endless, but there's good news for those transit passengers who dream of hot showers while hunting for a power point. Not all airport lounges are exclusively for members or first class passengers, and there are an increasing amount of pay-per-visit lounges on offer to the public.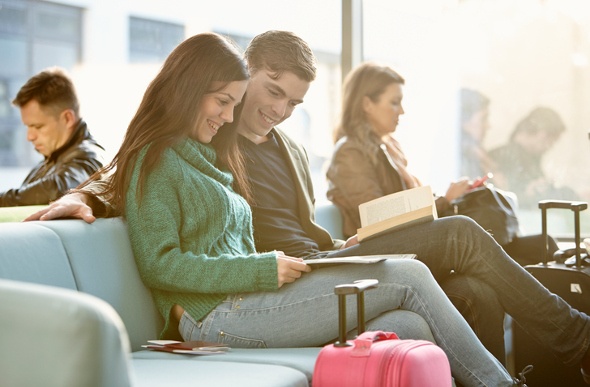 Photo: Getty Images
Alaska Airlines Boardroom
Open from 5am until midnight, the Alaska Airlines Boardroom is open to the public for USD $45 (AUD $59). Although there are no showers, the comfortable chairs, steady Wi-Fi and complimentary food and bar offerings make it a quieter alternative to some of LAX's larger lounges.
Delta Airlines Sky Club
Purchase a single visit pass for USD $59 (AUD $78) and enjoy free showers, Wi-Fi, complimentary snacks and hot and cold drinks from the bar between the hours of 4:30am and 1am.
United Airlines United Club
There are two United Club locations at LAX, and for US$59 (AUD $78) a one-time pass includes snacks, a range of hard and soft drinks, and Wi-Fi. Opening hours are 5am – 12:45am during the week and 5am – 11pm on Fridays and Saturdays.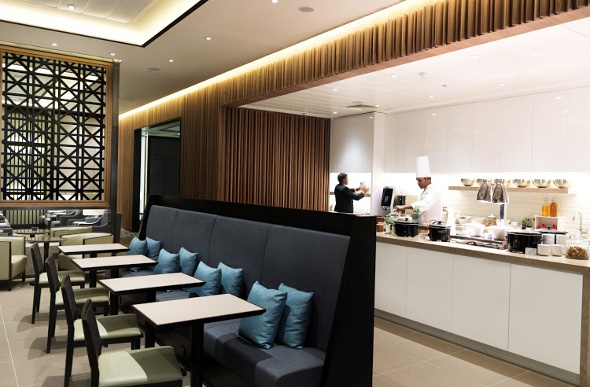 Photo: Plaza Premium Lounge Heathrow
LONDON HEATHROW AIRPORT
Plaza Premium Lounge
This international chain of public use lounges has three locations at Heathrow, and entry starts from £25 (AUD $44) an hour through to £68 (AUD $119) for ten hours. Showers, food, bar service and Wi-Fi are inclusive, and massage is available at a cost at terminals 2 and 2A. Hours are 5am – 10:30pm, depending on location.
No. 1 Traveller
This chain of English airport lounges invites you to book in advance to pay a £36 (AUD $63) entry fee rather than £40 (AUD $70). Enjoy fast Wi-Fi, hot and cold food, showers with amenities and a range of alcoholic beverages between 4:30am – 10:30pm daily.
Swissport Lounge
At just £16.99 (AUD $30), the Swissport Lounge offers a basic place to call home for a few hours, with Wi-Fi, snacks, alcoholic and soft drinks and a good range of reading materials available between 5:45am – 9:45pm.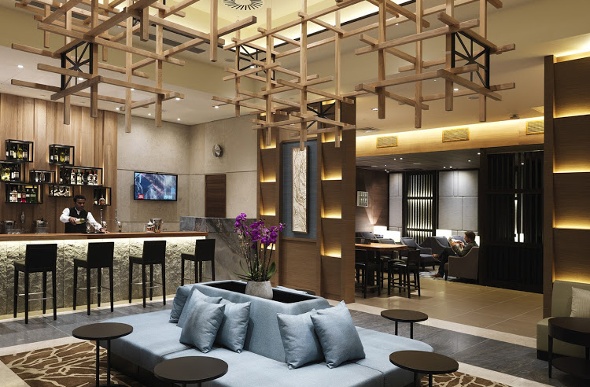 Photo: Plaza Premium Lounge Heathrow
DUBAI INTERNATIONAL AIRPORT
Dubai International Hotel First Class Lounge
Book your tickets in advance through LoungeBuddy or Diners Club from USD $35 (AUD $46) and take advantage of the tasty food offerings, free Wi-Fi and computer terminals and an extensive drinks menu. Showers are available at a price at this 24 hour lounge.
Marhaba
There are six Marhaba lounges in Dubai International, open all day and night. Offerings include food, Wi-Fi, alcoholic beverages and children's playrooms, with paid showers also available in the Terminal 3 location. Prices start from USD $41 (AUD $54).
Lounge @ B
An entry fee starting from USD $35 (AUD $46) includes a good range of snacks and food, complimentary beer and wine, free showers and Wi-Fi connection. Open 24 hours a day, the entry is located inside Cadiz Tapas Bar.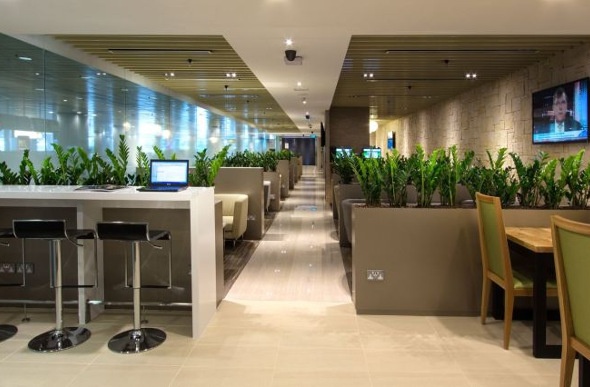 Photo: The Haven, Singapore Changi Airport
DNATA Lounge
Dnata's two locations are open between 3:30am – 2:30am, and entry starts at USD $37 (AUD $49). This price includes a hot and cold buffet, an open bar menu and free use of showers. Each chair is equipped with a power outlet and USB port for easy charging, and Wi-Fi is also included.
Plaza Premium Lounge
Another offering from Plaza Premium, open 24 hours from SGD $58 (AUD $56) for 5 hours. Enjoy freshly prepared dishes, a range of drinks, fast Wi-Fi and showers with included amenities. Massages and alcoholic beverages are available at a cost.
---
 More Travel Tips
9 Travel Accessories You Never Knew You Needed
7 Tips To Take Your Travel Photos To The Next Level
---
The Haven
This 24 hour lounge offers private 'nap room' packages starting from SGD $82.39 (AUD $80) for three hours. This price includes a shower, meal and lounge access as well as your private bed. Lounge entry starts from SGD $35.31 (AUD $34), and includes fast Wi-Fi, complimentary drinks and snacks, as well as a hot meal and shower, although alcohol is extra.
Ambassador Transit Lounge
If you feel like breaking a sweat on your layover, you can purchase a 'Work it!' package for SGD $62 (AUD $60), which includes gym entry, gym attire and lounge entry at the Ambassador Transit Lounge. Lounge entry alone starts from SGD $50 (AUD $48), and includes a food buffet, non-alcoholic beverages, shower and Wi-Fi.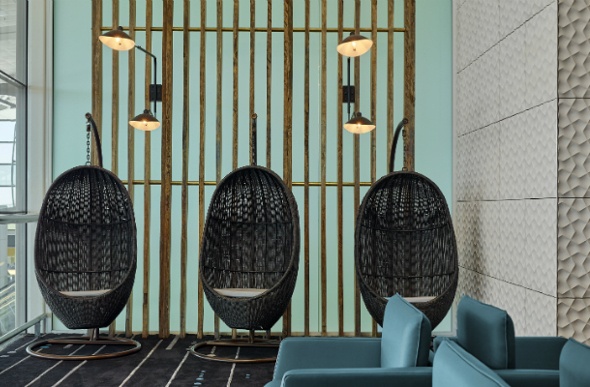 Photo: Plaza Premium Lounge Brisbane
BRISBANE INTERNATIONAL AIRPORT
Plaza Premium Lounge
Opened earlier this year, Brisbane's Plaza Premium is a small but welcoming lounge located on level four of the international terminal. Guests can enjoy a range of comfortable seating, including some funky hanging chairs. For AUD $66 you receive a five hour package that includes hot and cold food, fast WiFi and a range of non-alcoholic beverages.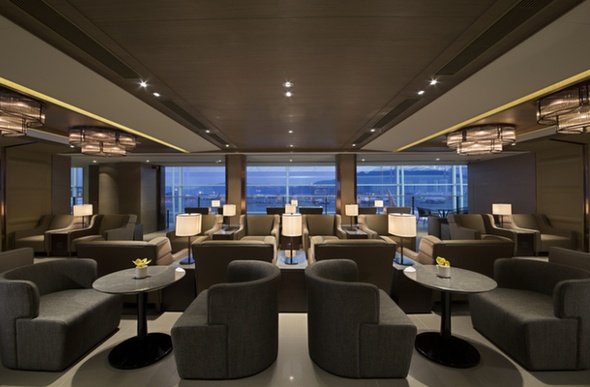 Photo: Plaza Premium Lounge Hong Kong
HONG KONG INTERNATIONAL AIRPORT
Plaza Premium Lounge
Plaza Premium HKG offers three 24 hour lounges and one shower and relaxation area. Enjoy a shower and massage package for HKD $300 (AUD $51) or take advantage of the complimentary bar, Wi-Fi, hot food and shower included with lounge entry starting from HKD $480 (AUD $82) for 2 hours.
United Airlines United Club
Open from 6am til midnight, the USD $59 (AUD $78) day pass includes Wi-Fi, alcoholic beverages and light snacks, complimentary use of showers and free local phone calls.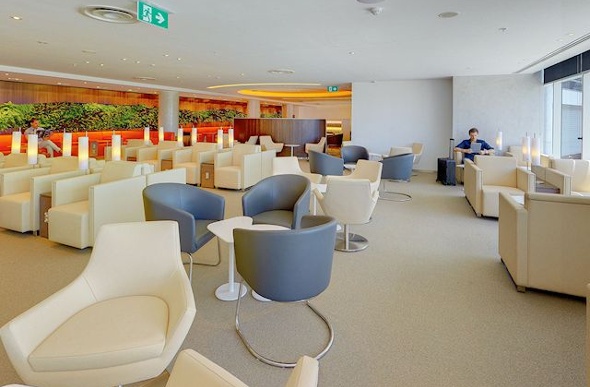 Photo: The SkyTeam Lounge at Sydney International
SYDNEY INTERNATIONAL AIRPORT
SkyTeam Lounge
Book through a third party such as LoungeBuddy to gain access to this roomy lounge located at Sydney International Airport from USD $59 (AUD $78). Free Wi-Fi, a selection of hot and cold food, alcoholic beverages and shower use are all included in the entry fee. Opening hours are 5:30am – 11pm.
JOHN F. KENNEDY INTERNATIONAL AIRPORT, NEW YORK
Wingtips
Most lounges at JFK are dedicated to First Class passengers, but 24-hour Wingtips offers a snack buffet, open bar and high speed Wi-Fi from USD $50 (AUD $66).
Delta Airlines Sky Club
Pay USD $59 (AUD $78) for the day pass and take advantage of the hot and cold snacks, Wi-Fi, alcoholic beverages and shower facilities at two locations. Opening hours are from 5am – 12am, depending on the location.
Visit your local Flight Centre store or call 131 600 for more advice and the latest deals.
---
Flight Centre acknowledges the Traditional Custodians of Country throughout Australia.