An Expert's Guide To Tokyo: Everything You Need To Know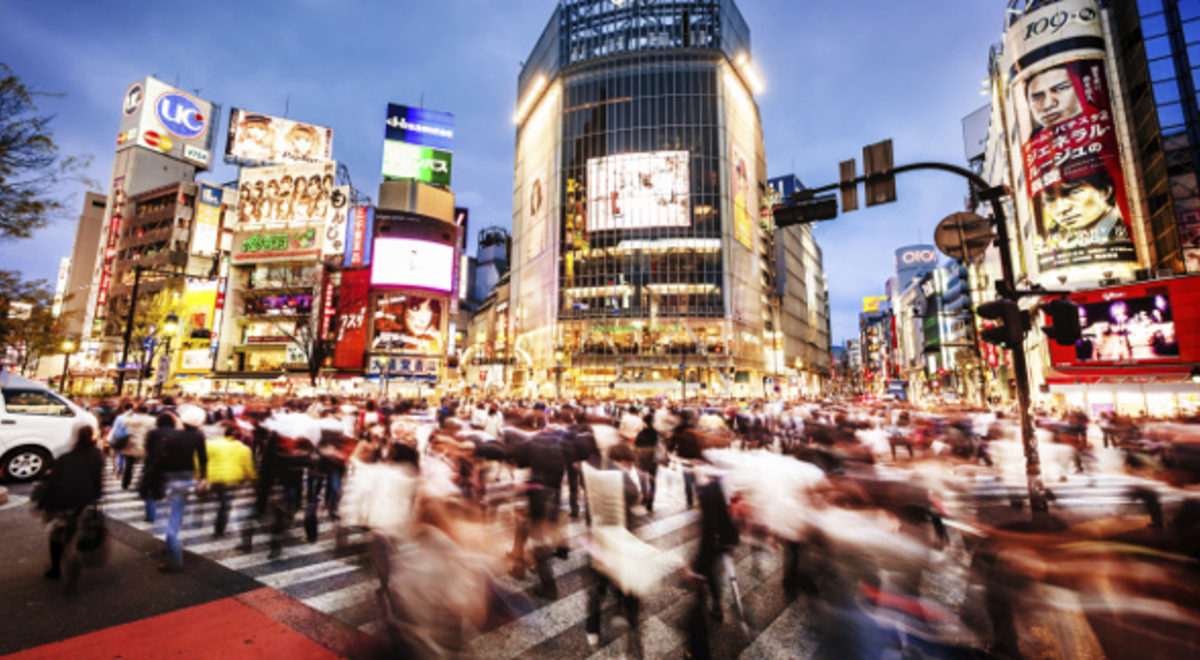 ---
---
Nothing quite prepares you for Tokyo. This sprawling, endlessly enthralling city is not only Japan's multifaceted national capital, it's also one of the most exciting destinations in the world.
From the bustling streets of Shibuya to the fashion icons of Harajuku, the ancient temples of Asakusa and the neon lights of Shinjuku, this is one world city you won't ever get bored with. In fact, there's so much to do in Tokyo the biggest challenge is often where to start!
Whether you're keen on kabuki or determined to check out the cherry blossoms in Ueno Park, there's no danger of running out of things to do. From high-end restaurants to history-laden bars, tantalising Tokyo has truly got it all.
The Essentials
Country Japan
Currency Yen
Visas Australians travelling to Japan for less than 90 days do not require an entry visa
Tipping Tips are not expected and will often be refused
Electricity Japanese outlets run on 100V, so you'll need an adaptor that looks like this: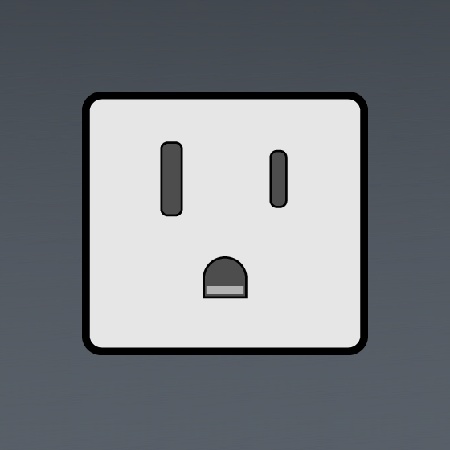 Tokyo Weather

Temperature (avg °C)
Rainfall (max mm)
J - 9
J - 49
F - 10
F - 60
M - 14
M - 115
A - 19
A - 130
M - 23
M - 128
J - 26
J - 165
J - 29
J - 162
A - 26
A - 155
S - 23
S - 208
O - 22
O - 163
N - 16
N - 93
D - 11
D - 40
Getting There
Major airlines such as Qantas, Jetstar and Japan Airlines fly daily from Australia to Tokyo. Most flights from Australia arrive at Narita Airport, with direct flights from Brisbane to Tokyo set to re-commence in August 2015. Qantas will shift its Sydney to Tokyo route to Haneda Airport from July 2015.
A taxi from Narita Airport typically costs in excess of 20,000 yen (approx. $AU200). A cheaper option is to take a Limousine Bus (http://www.limousinebus.co.jp/en), which starts at around 3,000 yen (approx. $AU33) for a one-way fare. Japan Rail's Narita Express and the private Keisei Skyliner Airport Express are the two train lines connecting the airport to the city.
  Flight information
Average flight time: 10 hours from Sydney
Direct flights from: Gold Coast, Brisbane, Cairns, Sydney and Melbourne
Major airlines: Qantas, Jetstar, Japan Airlines
Getting Around
On foot
Boasting numerous unique districts and with car parking almost non-existent, Tokyo is a great city to explore on foot.
From the historic alleyways of Asakusa to the skyscraper-laden streets of Shinjuku, getting to know Tokyo is best done above ground and on foot. In a city with no street names, guided walking tours prove particularly useful.
Train
Tokyo's rail network is extensive. Home to JR East and its dedicated Shinkansen lines, Tokyo is also home to two separate subway lines and several other private railways. The famous Yamanote Line anchors the JR East network, transporting around four million passengers per day across the city in a circular route.
Subway
While Japan Rail operates Tokyo's trains, the city's distinctive subway lines are operated by Tokyo Metro and Toei Subway respectively. Together they operate some 290 stations across 13 lines, concentrated mainly beneath the city's central core. PASMO (http://www.pasmo.co.jp/en/) and Suica (http://www.jreast.co.jp/e/pass/suica.html) cards are convenient forms of payment.
Where To Stay
Tokyo is one of the world's largest cities and as such, accommodation options are practically endless. Glittering Shibuya is an obvious starting point, featuring a frenetic cityscape, superb dining and a lively nightlife scene.
Ginza is home to some of Tokyo's best shopping, while sprawling Shinjuku boasts plenty of hotel options – including the Park Hyatt famously featured in the film 'Lost In Translation'.
Most visitors to Tokyo spend at least some time in Roppongi, the foreign-friendly nightlife hub renowned for its mix of upscale clubs and decidedly edgy vibe.
At the other end of the spectrum is Asakusa; an ancient district on the banks of the Sumida River famous for its Senso-ji temple and budget accommodation.
Tokyo also features plenty of business hotels, many of which you'll find around commuter hubs like Shinagawa and Ikebukuro. Wherever you choose to stay, you're unlikely to run out of things to see and do.
What you didn't know about Tokyo
Tokyo may be Japan's capital, but that wasn't always the case. Until 1868 that honour belonged to Kyoto, with Tokyo once a sleepy fishing village known as Edo. Its name changed – Tokyo means "the eastern capital" – when Edo Castle became the imperial palace.
Our top picks
HILTON TOKYO
6-6-2 Nishi-Shinjuku, Shinjuku, 160-0023.
Located amidst the bustle of Shinjuku around the corner from leafy Shinjuku Central Park, the Hilton Tokyo boasts spacious rooms and friendly staff. Shuttle buses to Shinjuku Station and Narita Airport make transportation a breeze, while the hotel's upper floors offer sweeping views over the spectacular cityscape below.
COURTYARD BY MARRIOTT TOKYO GINZA
6-14-10 Ginza, Chuo, 104-0061.
A hidden gem just a few blocks back from the shopping wonderland of Ginza, the well-appointed Courtyard by Marriott offers more than just a great location in the heart of Tokyo. Renowned for its spacious rooms and quality service, the hotel's buffet breakfast is reputedly one of the best in a city.
Where To Eat And Drink
With around 90,000 restaurants to choose from, it's little wonder Tokyo is one of the best cities in the world to eat and drink. From early-morning sushi at Tsukiji Fish Market to late-night cocktails in the heart of Ginza, every palate is catered for in this tastebud-tantalising town.
Home to more Michelin-starred restaurants than anywhere else in the world – not to mention the thousands of casual eateries that line virtually every street – Tokyo is the perfect place to combine fine dining with street food for the ultimate gastronomic experience. There's also ample opportunity to enjoy a tipple or two.
Not only does Tokyo harbour some of the best backstreet bars in the world, many of its izakayas are hundreds of years old. Drink in the history, as well as the shochu, in a neon-lit wonderland.
Our top picks
NEW YORK GRILL
Park Hyatt
3-7-1-2 Nishi-Shinjuku, Shinjuku, 163-1055
Yes, it's that restaurant. Featured so dramatically in the Hollywood smash-hit 'Lost In Translation,' the famous New York Grill towers some 52 storeys above the city's streets. The views are spectacular, but then so too is the food, featuring a medley of Japanese and western dishes cooked to perfection while you admire the twinkling neon lights below.
ZOETROPE
3F Gaia Building 4
7-10-14 Nishi-Shinjuku, Shinjuku, 160-0023
Scotland the best place in the world to drink whisky? Not according to Japanese whisky aficionados, of whom you'll meet plenty at Zoetrope. This tiny whisky emporium has been around for what seems like an eternity. Owner Atsushi Horigami is a noted cinephile, so don't be surprised to find yourself enjoying silent films whilst sipping on an incredibly rare dram.
Eat like a local
SUSHI YOSHITAKE
3F Suzuryu Building, 8-7-19 Ginza, Chuo, 104-0061.
One of Tokyo's best-kept secrets, the food at this three-Michelin-starred restaurant belies its nondescript location on a side street in Ginza. Seating just seven diners, chef Masahiro Yoshitake's refreshingly modern take on sushi has earned him rave reviews and a dedicated following. Bookings are essential and the restaurant happily caters to foreign visitors.
TORITAMA
B1 Yamamasu House, 5-7 Kagurazaka, Shinjuku, 162-0825.
There's a reason Toritama enforces a two-hour time limit; it's one of Tokyo's most popular yakitori restaurants. A compact – albeit casual – 25-seat establishment, it is reputed to skewer some of the best yakitori in the city, standing apart for its willingness to use every part of the chicken in a range of delectable dishes.
MAISEN
4-8-5 Jingumae, Shibuya, 150-0001
When it comes to tonkatsu, there's no shortage of choice in Tokyo. Yet Maisen, tucked away behind the Omotesando Hills shopping complex, consistently rates as one of the best. Revered for its succulent slices of panko-crumbed pork, this traditional outlet was once a public bathhouse but is now better known for its superb tonkatsu.
Shopping
Name a brand and chances are you'll find it in Tokyo. From luxury items to the 100-yen stores dotted across every neighbourhood in the city, this sprawling metropolis is one of the shopping capitals of the world.
Whether it's electronics in Akihabara, high-end couture in Omotesando or the high street brands found everywhere along the Ginza, Tokyo is the sort of city in which an extra suitcase comes in decidedly handy.
Shop 'til you drop in Shinjuku, hit the fashion hotspots of Shibuya or simply hang out with the hipsters of Harajuku. From major department stores like Mitsukoshi, Seibu and Isetan, to popular brand names like UNIQLO and COMME des GARÇONS, there's no reason to leave empty-handed in this one-stop shopping paradise.
Our top picks
VENUS FORT
1-3-15 Aomi, Koto, 135-0064
Don't let the drab exterior fool you; Venus Fort is one of Tokyo's premier shopping destinations. Why? The stunning European-inspired interior certainly helps. So too does the artificial setting sun, which rises and falls every half hour. But it's the staggering variety of outlets on offer that attracts bargain-hunters and boutique shoppers alike to this veritable citadel of Odaiba commerce.
TAKASHIMAYA TIMES SQUARE
5-24-2 Sendagaya, Shibuya, 151-8580
Looking for a retail space that has it all? Look no further than Takashimaya Times Square. If you've ever set foot in Shinjuku, you'll know all about this multi-storey behemoth, which looms high above neighbouring Shinjuku Station. Boasting high-quality restaurants, a well-appointed food hall and countless big-name brands, this spectacular shopping emporium is a favourite for tourists and locals alike.
Shop like a local
When it comes to shopping like a Tokyoite, you can't get more authentic than a trip to the Tsukiji Fish Market. The largest wholesale fish market in the world, Tsukiji is a veritable smorgasbord of all things seafood and a great place to enjoy the freshest sushi you can possibly find.
If Tsukiji sounds all too fishy, why not try your hand at some vinyl record shopping? Tokyo is the place to find rare and out of print records, with the city boasting hundreds of dedicated record stores catering to even the most discerning of music fans.
Top Attractions
Tokyo Skytree
Soaring a dizzying 634 metres above the bustling streets of Sumida, the futuristic Tokyo Skytree is one of the city's most recognisable landmarks. Completed in 2011 to improve the city's television and radio broadcasting signals, the Skytree boasts unparalleled views from its towering observation deck. At night, the tower lights up in alternating sky blue and purple hues.
Tokyo Disney Resort
One of the most popular theme parks in the world isn't actually in Tokyo at all, but don't let the train ride out to neighbouring Chiba deter you. Tokyo Disney Resort welcomes millions of visitors to its twin Tokyo Disneyland and Tokyo Disney Sea theme parks each year, with the sprawling holiday resort a wildly popular way to spend a day or two on the outskirts of Tokyo.
Senso-ji Temple
Nothing says old-world Asakusa quite like Senso-ji. This ancient Buddhist temple is Tokyo's oldest, having stood in one form or another since 645. Largely rebuilt from the rubble of World War Two, today Senso-ji is one of Tokyo's top  attractions, with the atmospheric Nakamise-dori pathway leading to the temple now trodden by thousands of tourists each day.
Kabukicho
Most visitors think of bright lights when they come to this big city, and they don't get much brighter than Kabukicho. Variously renowned for being Tokyo's premier entertainment precinct and a ragged-around-the-edges red-light district, Kabukicho is perched amidst the frenetic activity of Shinjuku and is home to thousands of bars, nightclubs and love hotels.
Ueno Park
Tokyo has no shortage of leafy green spaces. Ueno Park is just one such space, although come spring it explodes into a riot of colour as thousands of visitors descend on the park to celebrate cherry blossom season. This spacious public park is also home to the popular Ueno Zoo, making it one of the most visited urban spaces in all of Tokyo.
Insider Secrets
Grand Sumo
Everyone knows sumo. But did you know that when you watch it at Tokyo's famous Ryogoku Kokugikan, you can follow all the action in English? Hire a handset and you can tune in to NHK's dedicated English-language commentary, ensuring that you'll soon know your 'yorikiri' from your 'yoritaoshi' in one of Tokyo's most foreign-friendly venues.
Japan Rail Pass
Perhaps the best resource on offer to those visiting Japan is the Japan Rail Pass. Available to foreigners entering Japan as a 'Temporary Visitor,' the Japan Rail Pass allows unlimited travel across the entire JR network, excluding Nozomi and Mizuho-class trains. It's especially useful for long-distance travel, ensuring you can use Tokyo as a base for exploring greater Japan.
Shibuya Crossing
It's one of Tokyo's most iconic street scenes and every day, thousands of intrepid pedestrians take part in the ritual. The Shibuya Crossing is a famous intersection outside Shibuya Station in which the traffic lights turn red in sync, allowing thousands of pedestrians to cross from all directions. Expert tip: the best way to view this controlled chaos is from the Starbucks cafe above.
Other JPN Destinations
There's a reason Japan remains so popular with Australians. Boasting an exotic blend of small-town charms and high-tech cities, this always absorbing destination offers the perfect holiday getaway. Some of Japan's best-known attractions are outside Tokyo, so grab a map and get to know what's on offer across the Land of the Rising Sun.
Osaka
The yin to Tokyo's yang, the waterfront city of Osaka has long been one of Japan's most vibrant destinations. Home to the towering Tempozan Ferris Wheel and the world-famous Osaka Aquarium Kaiyukan Osaka is perhaps best known for its street food and the friendliness of its cosmopolitan inhabitants.
Kyoto
Once the imperial capital, today Kyoto is best known for its refined atmosphere and elegant architecture. Famous for the geishas who flit between the tea houses of Gion, Kyoto retains a distinctive old-world charm, particularly along the cherry-tree-lined canal known as the Philosopher's Walk.
Sapporo
Capital of Hokkaido and Japan's northernmost major city, Sapporo is a European-inspired gem. From its wide boulevards to its leafy public parks and the Sapporo Snow Festival that draws in thousands of visitors each year, this charming northern city is cool in every sense of the word.
---
Flight Centre acknowledges the Traditional Custodians of Country throughout Australia.