Our Top 10 Travel Tips Before You Race Off On A Road Trip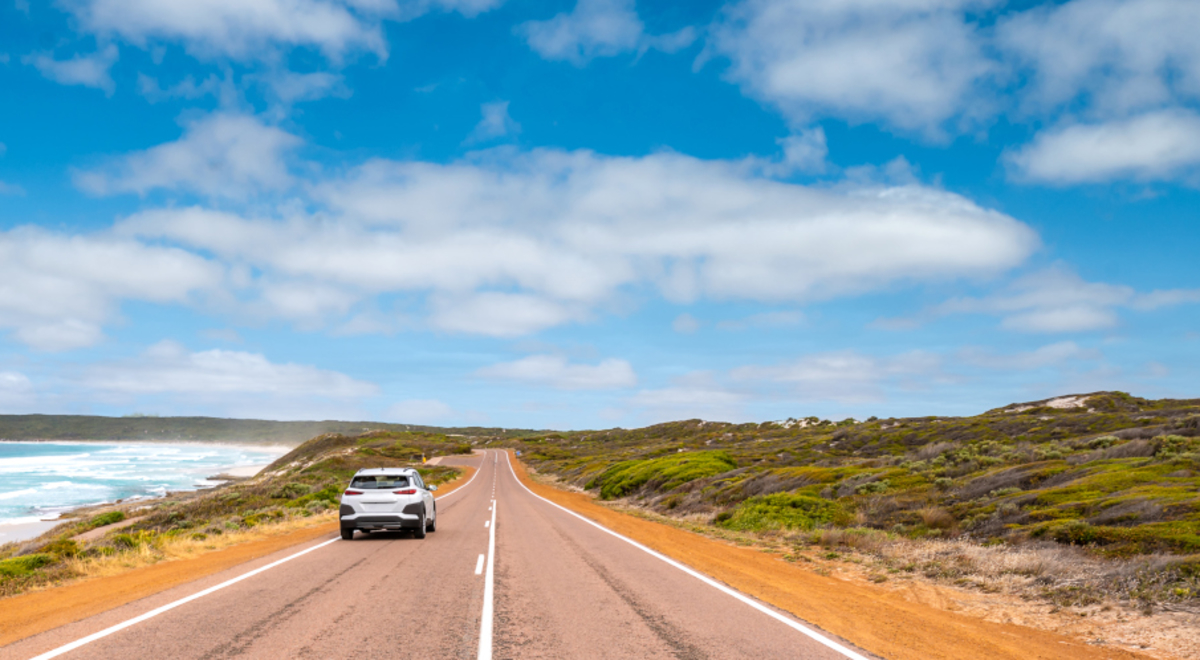 ---
---
Travel Tips For Road Trips:
Caffeine is your friend, but only for a while

Give your body a bit of sugar

Keep the window down

Stop every two hours

Stop and check out the scenery

Be prepared if you have kids

Prepare pit stop locations ahead of time

Be prepared in case you get car sick
---
About to get your kicks along the Great Ocean Road or perhaps you want to drive the dirt roads of the Red Centre? Driving holidays are great as you get to control your own journey and see what you want to see at your leisure and pace. In other words: road trips are all about you. To make your holiday behind the wheel as easy and pleasant as possible? Here's my top 10 tips for road tripping!
1. Caffeine is your friend... only for a while
I am an absolute coffee addict and it's one of the main things that gets me through the day. On average I have around three cups a day to keep my head straight as both a travel agent and a writer.
While coffee is fantastic for keeping you awake during a monotonous drive, it should not be your only source of energy. Caffeine in general is a stimulant and a great one at that, however, it also dehydrates your body and you will easily become tired and lethargic without regular water intake. I recommend alternating coffee with fruit-infused water or just plain water to stay hydrated and alert.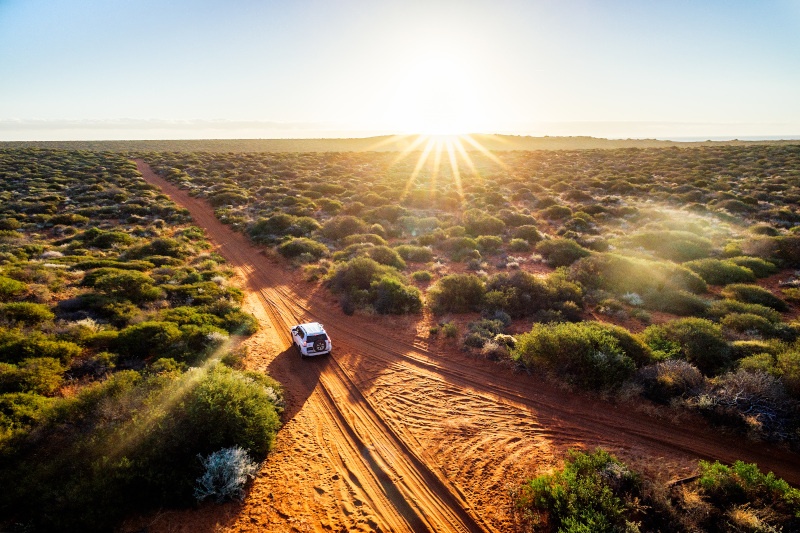 How about getting off-road?
2. Sweet stuff, sweet time
As a health nut; it pains me to say that sugar is indeed a great way to keep awake. While I don't recommend eating a stack of it (so please don't eat that entire bag of rocky road), milk or especially dark chocolate has good levels of sugar and antioxidants to give your body a good hit of energy. But of course, in terms of being healthy on the road there is nothing better than having a piece of fruit to snack on.
3. If weather permits: keep the window down
It's not always possible due to weather conditions (hello: Britain!), but if the weather is clear keep the window down. Fresh air is great for the body and the wind on your face will naturally wake you up and keep you aware of your surroundings. In countries where driving can sometimes be a bit chaotic, such as Vietnam, it can help to have the window down not only to see - but importantly hear any other vehicles.
---
---
4. Stop every two hours
There is a method behind the legal requirement of truck drivers having to stop every two hours while driving long-distance. Getting out of a seated position and walking around is imperative for body circulation, stretching, getting the blood flowing and relaxing the muscles. Staying seated and constantly driving for long periods of time is, ironically, exhausting to the body and you are moving very little. It can also lead to issues such as cramping and deep vein thrombosis (DVT) – which is something you don't want.
5. If something looks pretty... stop! 
This might sound fairly obvious, but you would be shocked at the amount of people who wish they had stopped to look at something catching their eye while driving. Far too often people just drive by to shorten the journey, but the truth is the more you stop to enjoy your surroundings, the more you enjoy the drive!
6. The kids are alright... if you're prepared
I did my first driving holiday with my parents when I was 11-years-old – a casual drive from my hometown of Rockingham on the WA Coast down to the southwestern town of Denmark, a five hour drive away. As an adult I look at this and shrug, but as a kid, this journey seemed more daunting than travelling around the world in 80 days.
Mum and Dad asked me a couple of days before we left what I needed to be settled – truthfully, it was rather easy for them as I was an only child – but I responded as all nerdy children do: "Batteries for my Gameboy, a pillow and Cheese Supreme Doritos, please." I didn't make a peep for the entire journey. The moral of the story? It pays to prep the car with snacks, games and other distractions to amuse little ones on long journeys.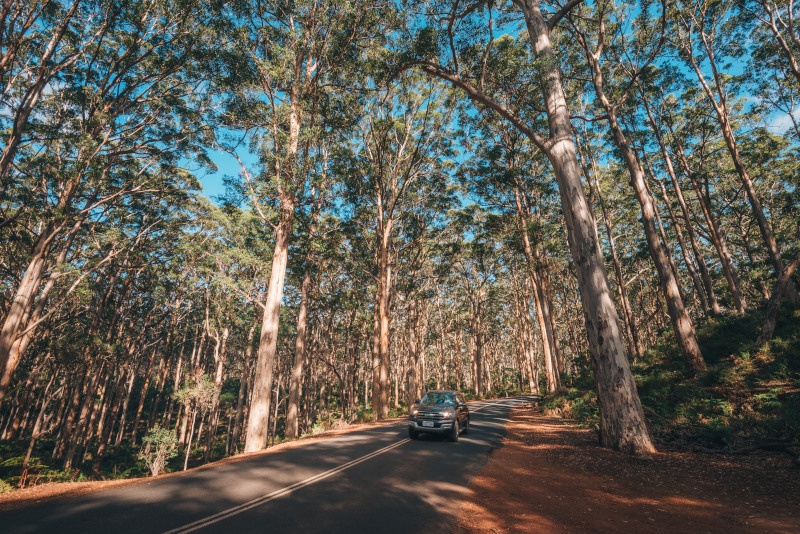 Take the scenic route
7. Prepare your stopover locations in advance 
Some people prefer to wing it when it comes to driving holidays and decide their route and accommodation as they go. This is absolutely one of the key benefits of driving and makes planning your holiday easy if you have no plans… You know what isn't easy though? Trying to find last-minute accommodation.
Depending on when and where you go, sometimes it's beneficial to know you have a pre-paid room waiting for you to avoid budget blowouts. This is particularly true in areas where there isn't much accommodation available and I'm talking Canada, Norway and New Zealand's South Island, northern Tasmania and both the south and northwest of Western Australia.
8. Is it a leftie or a rightie? 
Most people know that Americans drive on the opposite side of the road in the USA, but it still amazes me how many people are not aware that Europeans do the same. In fact more countries drive on the right side of the road. With the exception of Japan and some central African countries, all countries that drive on the left side of the road are essentially all ex-British colonies (Australia, New Zealand, South Africa, India).

It is very important to check what side of the road you'll be driving in your destination – and not just for when you drive but also for when you are a pedestrian. I tell my customers that it will take about three days to adjust to the road rules, especially in Europe when you go between France and the UK. Plus, don't forget if you choose a manual vehicle, you'll be changing gears with the other hand!
9. Are you sure you won't get car sick? 
I generally get rocked to sleep whenever I'm a passenger in a vehicle, which is why I drive on most road trips. The reason I get rocked to sleep is a choice: if I don't sleep, I get sick. Behind the wheel I don't get sick because I have control of the car, however, even then I still get occasionally sick. It's not because I'm in a car, it's because of the roads.
It's for this reason I will probably never drive the infamous Gotthard and Grimsel Pass' in Switzerland for the sake of my stomach. Canada and New Zealand are also notorious for having long, winding roads that can zig-zag for miles. If you do plan to drive on these roads, taking some motion sickness tablets with you is advised and if you need to drop your speed a little then do so – just make sure to let any cars behind you pass.
10. Have somebody else do the driving for you.
If all this got you thinking that driving holidays aren't for you, why not book a coach tour instead?
The great thing about touring is that you don't have to worry about the driving as its all done for you. You have the freedom to look out and enjoy the scenery and snack as often as you like, nap whenever you like and not have to worry about the front end of your rental car scratching when you go over a speedbump.

While there are some countries I think are worth a road trip such as Australia, USA and the UK, some places are just far more enjoyable if you let somebody else take the wheel. The countries I would recommend touring are Vietnam, South Africa and Italy.
---
Flight Centre acknowledges the Traditional Custodians of Country throughout Australia.