Top TV Series To Binge That Will Take You To Another Place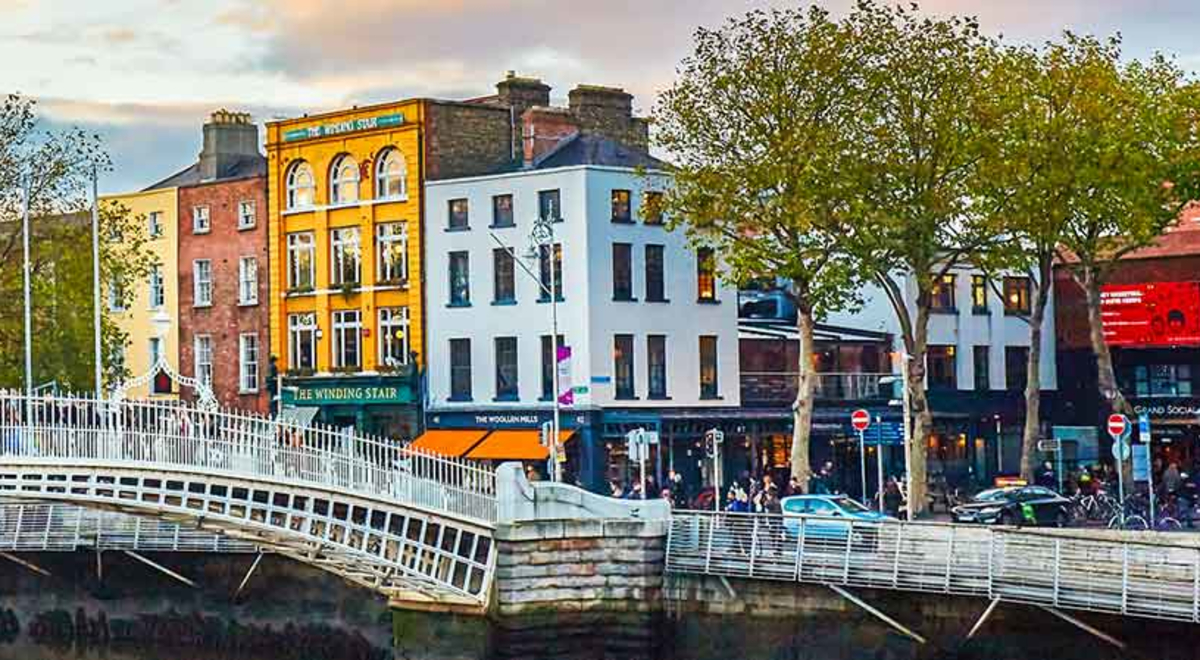 ---
---
If the only culture you're getting lately is your daily serve of Greek yogurt, then perhaps you need a mental culture trip. Binge-watch yourself to another place with a TV series set somewhere remote and far away, or in a really cool, urban city. We can't physically visit too many places right now, but we can immerse ourselves in new cultures from the comfort of our couch, bed, bath, gym mat, wherever suits. This is a safe space and during these times, I am certainly not one to judge (writing this from my 'desk' aka gym mat on my bedroom floor).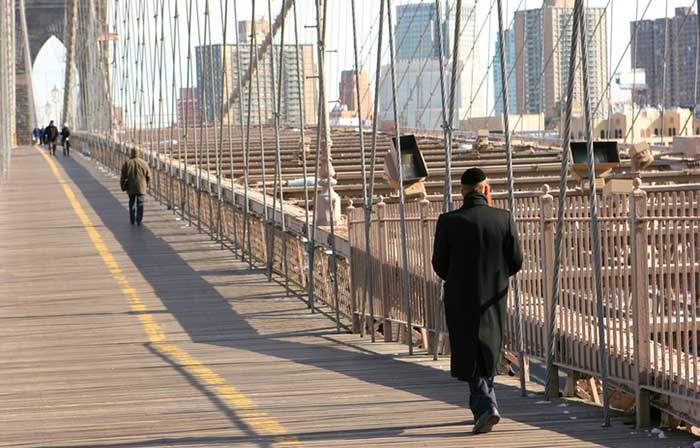 Brooklyn Bridge, New York
I can say from personal experience that binging a series does have the power to transport you to another place. My partner and I recently visited the Ozarks in the American state of Missouri and it was quite the vacation. I was only there for a long weekend, but I witnessed so much, met some fantastic people and really did experience a whole new culture. What a wild ride it was, we can't wait for more, so we're hoping to return in 2021, just waiting for Netflix to confirm our travel window. 
For cityscapes, landscapes and culture-scapes you can enjoy from the good old gogglebox, with a decent side of drama, read on. I promise that once you're through this article, no reading will be required for days. 
Tiber River and St. Peter's Basilica, Rome, Italy
Killing Eve - 3 seasons
Available on: SBS On Demand

Genre: Drama

Will transport you to: A variety of wonderful European cities, laneways and countrysides
If you're a crime junkie, love exploring European cities and follow more than one fashion house on the gram, then this is the series for you. Bonus if you're also a fan of Sandra Oh who plays the lead role of Eve; a spy whose life is a little more boring and desk-bound than she had hoped. Villanelle is a sassy yet psychopathic, very well dressed hit woman who is exceptional at her job. Eve is assigned the task of catching Villanelle, and the two go head to head in a glamorous game of cat and mouse throughout Europe. As each episode progresses, they get increasingly obsessed with each other, making for entertaining and very refreshing viewing.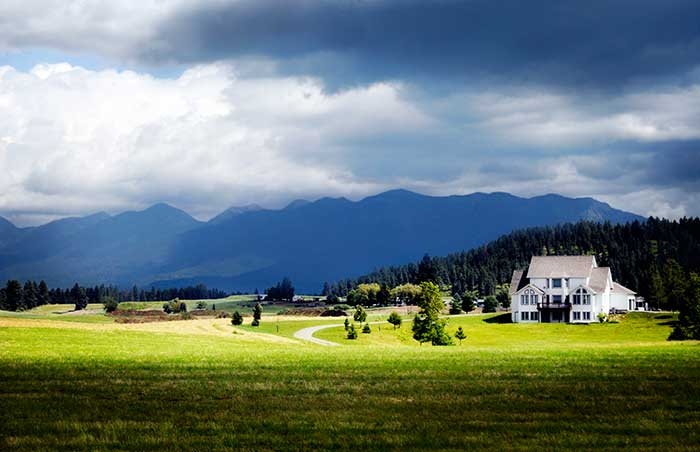 Montana, USA
Yellowstone - 2 seasons (3rd coming June 2020)
Available on: Stan 

Genre: Western drama 

Will transport you to: wide open ranches throughout Montana, USA
If Kevin Costner riding horses amidst stunning rural scenery isn't enough to get you in, then perhaps the dramatic combination of unsolved murders, corrupt politicians and intense family theatics will. In the series Costner plays the lead role of John Dutton, the sixth generation patriarch of Yellowstone, the largest cattle ranch in America. He fights to maintain his land while trying to deal with billionaire developers, oil and lumber corporations, politicians and family conflict. Then, you've got Luke Grimes who also stars in the series, playing the son of Dutton who has tried to distance himself from the family yet remains fiercely loyal, and returns home, along with his native Indian wife and son, leading to myriad more tensions and dramatics. This series will have you occupied for hours, and leave you burning to escape isolation to buy Ariat boots and an Akubra as soon as the stores reopen.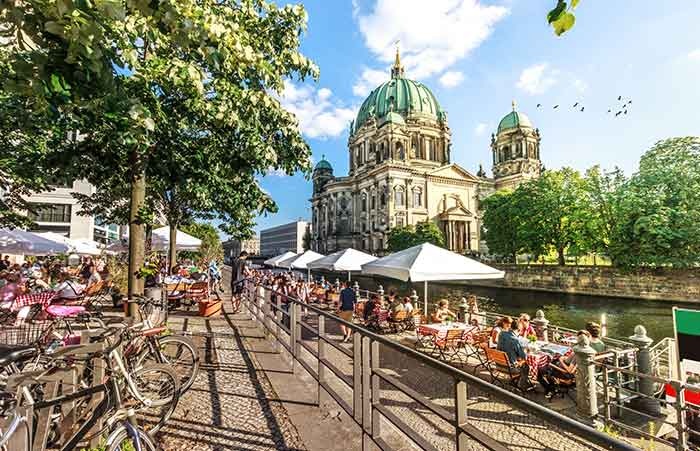 River Spree, Berlin, Germany
Unorthodox - miniseries 
Available on: Netflix: 

Genre: Drama

Will transport you to: Berlin, Germany and Williamsburg, Brooklyn, NYC
This intense mini series is not one to be taken lightly, so strap yourself in when you have the mindset to concentrate, and keep up with the emotional drama ahead. This four part mini series follows the journey of Esty, a shy, young Jewish woman, as she takes the biggest leap of faith of her life. Esty is living unhappily in an arranged marriage in New York city's tight knit Hasidic Jewish community in Williamsburg. When she cannot take any more of her ultra-Orthodox life as she knows it, she flees, running away to Berlin where her estranged mother lives. Here she attempts a new beginning, while her husband travels to Berlin to track her down. 
The mini series was loosely based on Deborah Feldman's autobiography Unorthodox: The Scandalous Rejection of My Hasidic Roots. So if the series leaves you wanting more, I recommend hunting down a copy of this book next.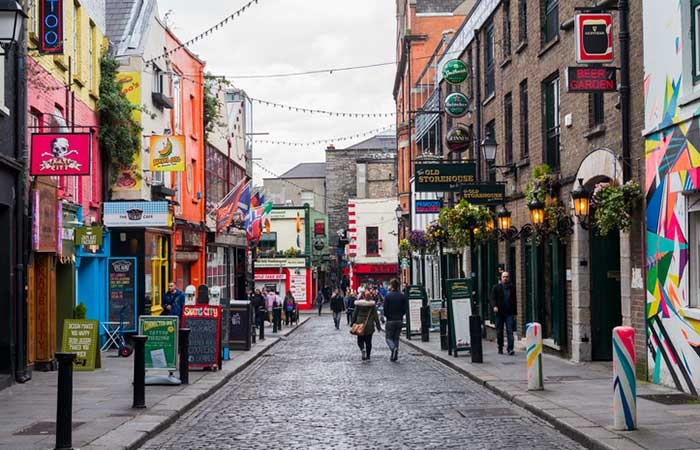 Dublin, Ireland
Normal People - 1 season
Available on: Stan 

Genre: Drama 

Will transport you to: Dublin, Ireland 
Based on the best-selling second novel by Irish author Sally Rooney, this series will hit you head on with nostalgia for youth. Following the on again off again relationship of rich girl Marianne and cool guy Connell as they move from rural Ireland to university in Dublin, it's a story of teen angst, a tortured love affair and the growing pains of self doubt and finding oneself in the world. There are plenty of raunchy sex scenes, and just the right amount of drama for the quick 30-minute episodes.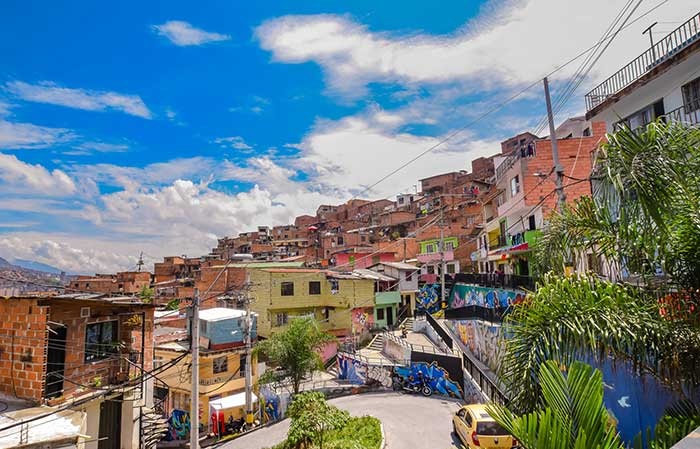 Medellín, Colombia
Narcos - 3 seasons 
Available on: Netflix

Genre: Drama

Will transport you to: Medellín & rural areas of Colombia
An oldie but a goodie. If Colombia has been on your bucket list, if you've heard the gossipy tales of Pablo Escobar and his gangs but never followed the story from start to finish, this is a great series to settle into. Three gritty seasons chronicle the rise and fall of this famed drug lord, Colombia's 'Robin Hood', along with his kingpin rivals, as they battle law enforcement in the 1980's war on drugs. Following the various parties involved, from the citizens of Medellín to the local police, Colombian military and the CIA, Narcos illustrates the violent paths these powerful cartels took during this period in history, with slight creative license likely applied.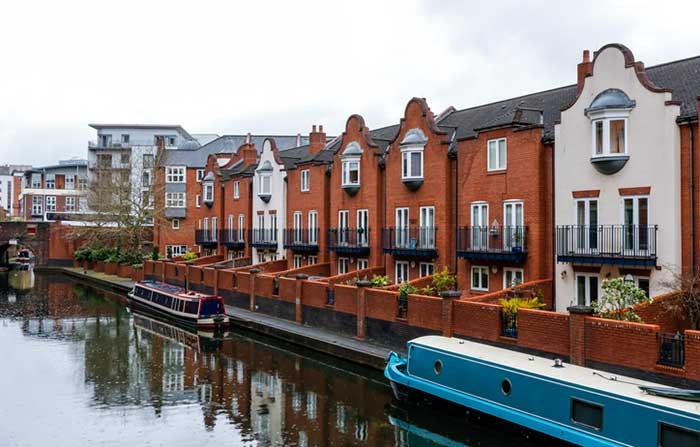 One of Birmingham's many canals, England
Peaky Blinders - 5 seasons 
Available on: Netflix

Genre: Crime drama 

Will transport you to: Birmingham, England
Buckle up Brummies, we're taking a trip back to post-war (World War 1) England, when the notorious Shelby family ruled the streets of Birmingham. The series follows the exploits of Tommy Shelby, the (very attractive) gang leader and helm of this crime family during the 1920's. He is an ambitious character, who does whatever is necessary to get the job done, and protect his loyal followers, despite his own struggles and infinite enemies. One of whom is Chief Inspector Campbell, who sets out to pin down the family patriarch and put an ultimate end to the gang. The series is beautifully put together, with exceptional cinematography, sets, costumes, locations and accents, making it intangibly British in the best of ways.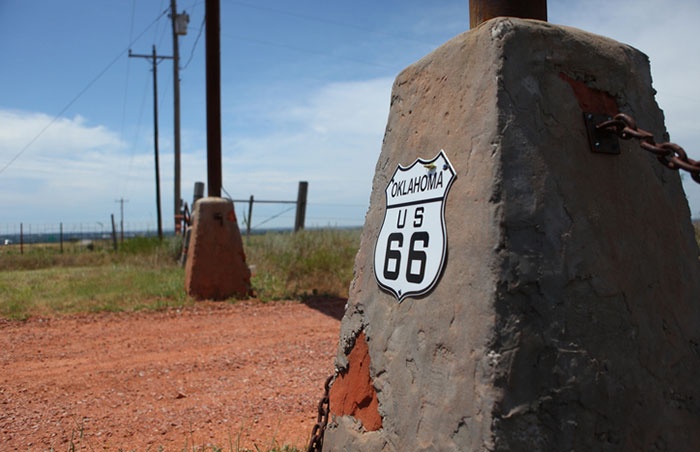 Route 66, Oklahoma, USA
Tiger King - mini series 
Available on: Netflix

Genre: Reality & crime (hello most binge-appropriate combo ever!)

Will transport you to: Southern central state of Oklahoma, USA and Florida, USA
"Hello all you cool cats and kittens"… If this means nothing to you, tune in. If I'm speaking your language, then you've already been transported to mid-American state of Oklahoma, where cats are big and characters are catty, or eccentric, to say the very least. This miniseries follows Joe Exotic, a zookeeper who breeds, raises and shows tigers aka 'big cats' from his zoo. The series takes you deep into his personal life, following his unofficial three-way marriage to two other men, his friends, peers, financial struggles and ongoing feud with arch enemy, Carol Baskin. Carol is a Florida based self proclaimed 'animal rights activist' who manages 'Big Cat Rescue. With everything from a missing person, a murder acusation, country music videos and arsen, this miniseries will take you on a wild, wild ride through redneck America. Buckle up, this one's a cat fight.
---
Sign up to our newsletter for more travel inspiration, tips and exclusive deals sent straight to your inbox. 
---
---
Flight Centre acknowledges the Traditional Custodians of Country throughout Australia.