Travel Inspiration: Watch This Film For That Destination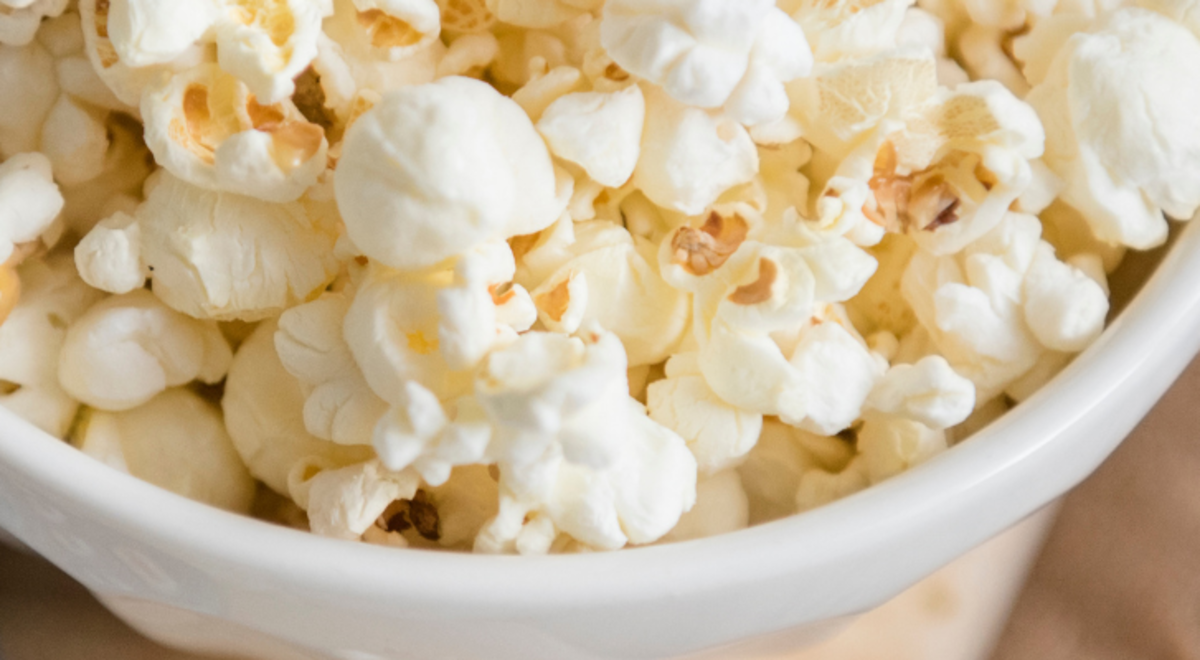 Films are a wonderful way to learn more about a country's culture, history, landscape and provide travel inspiration. The following films are recommended to watch before or during your travels to enhance your experience. These films will have you dreaming about white sandy beaches, a whirlwind romance, and the adventure of your life.  
Press play on your next holiday! 
---
Europe
Spider-Man: Far From Home
A classic superhero film with a European twist! Follow Peter Parker (Tom Holland) and his classmates on a trip through Venice, Prague, Austria, Berlin, Netherlands and London. Hopefully your trip to Europe will be slightly less action-packed than this one!
UK 
Sherlock Holmes 
This film is set in London 1890, based on an eccentric detective Holmes (Robert Downey Jr.) and companion Watson (Jude Law) who were hired by a secret society to gain control of Britain by supernatural means. The movie is perfect for those who love a thrilling murder mystery while also spotting iconic London landmarks. 
Yesterday 
This film is about a struggling musician who realizes he's the only person on Earth who remembers The Beatles, after waking up in an alternate timeline where the band never existed. Great for travellers who enjoy music, a little mystery, and a jump in our current timeline. 
Ireland
Brooklyn
This movie follows Eilis (Saoirse Ronan), a young woman who immigrates from a small town in Ireland to Brooklyn in New York during the 1950s to find a job. The movie explores the constant longing Eilis feels for her family back in Ireland as well as the excitement of creating a new life for herself in Brooklyn.
Germany
I'm Your Man
When lonely Berlin scientist Alma is persuaded to shack up with Tom, a new humanoid robot designed to be her ideal life partner, romance doesn't kick off the way you'd expect. At turns funny and thought-provoking in the questions it poses about human desire in a world transformed by AI tech, I'm Your Man is  rom-com and sci-fi rolled into one bizarrely watchable package. Think Jane Austen meets Ex Machina.
Spain
The Way
After his son dies attempting to walk the Camino de Santiago (or the Way of St. James in English), his grieving father (Martin Sheen) decides to undertake the pilgrimage to the Cathedral of Santiago de Compostela in Spain himself. The movie explores the different ways we find meaning in our lives and how walking the Camino de Santiago in memory of his son helps the main character to heal and come to terms with what has happened.
Greece
Mamma Mia!
Based on the feel-good music of ABBA and beautifully set in the Greek Islands, this movie will make you want to sing, dance and move to Greece!
Norway
Frozen
The fictional kingdom of Arendelle, home to Anna and Elsa in the Disney classic, Frozen, is said to be based on a number of different locations in Norway. From the distinct architecture and sweeping fjords to the magical northern lights, it's not hard to spot the Nordic influence on this 2013 musical. If the cold doesn't bother you, this film will make you wish you were enjoying the unique culture and incredible landscapes of Norway. 
Asia
The Darjeeling Limited
This 2007 Wes Anderson film follows three brothers, Peter, Francis and Jack, who arrange to meet up a year after their father's death for a spiritual train journey across India.
Hong Kong 
Skyscraper
This action film, starring Dwayne 'The Rock' Johnson, follows an FBI agent who must rescue his family from a burning Hong Kong Skyscraper after it is set on fire by terrorists.
Japan 
Lost in Translation  
An American actor Bob (Bill Murray), lands in Tokyo to film an ad campaign and ends up meeting Charlotte (Scarlett Johansson), a young college graduate and fellow American who's feeling left behind by her busy photographer husband. Bob and Charlotte discover a unique friend in each other.
Tampopo 
Described as a Japanese 'ramen Western', Tampopo is a satirical Japanese comedy about a truck driver who decides to stick around a roadside ramen noodle shop to help the owner improve her recipe. The film was so influential in Japan that you can still find a larger number of ramen shops in the country named Tampopo, after the female protagonist. 
India
Bride and Prejudice
When Bollywood meets Hollywood. This 2004 film is a modern adaption of Pride and Prejudice, Jane Austen's classic novel. After witnessing the beautiful Golden Temple in Amritsar, the warmth and relaxing Goa atmosphere and the buzzing city spirit of Mumbai shown throughout the film, you will wish you could experience everything India has to offer. 
Thailand 
The Big Boss  
A Chinese immigrant (played by Bruce Lee) working in a factory in Thailand must break his vow of non-violence when his family is harmed by the mafia. This is one of the earliest, and most iconic films to be filmed entirely in Thailand. 
The Beach 
An American backpacker on holiday in Bangkok finds a cryptic map that leads him to an isolated island where paradise-like-bliss supposedly awaits. Starring Leonardo Dicaprio, the movie showcases many of the country's most popular spots such as Khao San Road and Maya Beach.
China
The Eight Hundred
This full-scale battle epic portrays the bitter defence of a Shanghai warehouse by reluctant Chinese soldiers against the might of the invading Imperial Japanese in the prelude to World War II. The Eight Hundred exposes the human terror and ultimate futility of war while toning down any patriotic fervour. Today the bombed-out, bullet-riddled Sihang Warehouse doubles as a monument and museum commemorating the heroic sacrifices so many Chinese men and women were forced to make before World War II  even 'officially' began.
South Korea 
Train To Busan 
When a zombie virus breaks out in South Korea, passengers are forced to struggle for survival on a train travelling from Seoul to Busan. The horror movie was filmed in several locations across South Korea and features a South Korean director, writers and actors. 
Black Panther 
While much of the movie is set and filmed in Africa, the Marvel blockbuster takes a visit to South Korea's second-largest city, Busan. The city becomes the centre of a fast-paced car chase scene that sees the protagonist racing through the streets of Busan, through the Jagalchi Fish Market and over the Gwangan Bridge. 
Singapore 
Crazy Rich Asians  
This movie tells the story of an heir bringing his Chinese American girlfriend to meet his 'crazy rich' family, where her relaxed vacay turns into an obstacle course filled with scheming social climbers, nosy relatives and money. This entertaining and hilarious story is sure to make you wish you were in Singapore! 
Bali 
Eat, Pray, Love  
After a painful divorce, a woman sets off on a journey around the world to find herself. The movie showcases a number of sights and things to do in Bali such as riding a bike through the rice fields of Ubud and swimming in the clear waves of Padang Padang Beach. 
Vietnam
The Sapphires
This 2012 musical follows four young Indigenous women who travel from Australia to Vietnam in 1968 during the Vietnam War to sing to the troops.
Fiji 
The Blue Lagoon  
Seven-year-old cousins Emmeline and Richard survive a shipwreck and find themselves marooned on a beautiful island somewhere in the Pacific Ocean. Under the guidance of a fellow castaway, Paddy Button, the two learn to survive. When Paddy dies, however, the now adolescent Emmeline (Brooke Shields) and Richard (Christopher Atkins) are on their own to discover sex, love and loneliness on a tropical island (yes, you read that right, they're cousins). 
The Philippines
The Bourne Legacy
This 2012 film sees Jason Bourne (Jeremy Renner) on another action-packed adventure. Expect intrigue, excitement and an epic chase through the streets of Manila!
Canada 
Scott Pilgrim vs. the World 
This offbeat action-comedy film is one of the few Hollywood films set and filmed in Canada. A nerdy musician (Michael Cera) tries to win the love of a girl by battling her evil exes. There is a lineup of Toronto attractions in the spotlight, including the CN Tower, Casa Loma and Lee's Palace.
Los Angeles, USA 
La La Land 
A romantic comedy-drama-musical that follows the love story of Sebastian (Ryan Gosling) and Mia (Emma Stone) who are drawn together by their common desire to follow their dreams. Expect whimsy and old Hollywood vibes in a modern setting. 
Hawaii 
50 First Dates  
Henry (Adam Sandler) falls in love with Lucy (Drew Barrymore) who can't remember meeting him as she suffers from short-term memory loss. Every day Henry tries to make her fall in love with him all over again. 
The Descendants
Filmed on Kauai, this Academy Award-winning film starring George Clooney in a very normal 'Dad' role, as he navigates grief, fatherhood and the importance of heritage and real estate on the sacred islands of Hawaii. Great actors, clever storyline with iconic scenery to match. 
Mexico
Coco
The 2017 animated film Coco follows the story of a 12-year-old aspiring Mexican musician who endeavours to unlock the story behind his family history and the mysterious ban on music. Set in the lively Mexican town of Santa Cecilia, the animated film was commended for its animation, music, emotional story and its respect and depiction of Mexican culture. 
New Zealand 
Boy
Written and directed by Taika Waititi and Set on the east coast of New Zealand in 1984, the film follows a New Zealand youth (James Rolleston) who discovers that his father (Taika Waititi) is a far cry from the heroic adventurer he's imagined the man to be. 
Vanuatu 
Moana  
Set on the fictional island of Motunui and based on the very real heritage and history of the Polynesian islands (practically neighours to Vanuatu). The story follows Moana, the daughter of the chief as she sets off on an adventure to break a curse on her island. 
Cook Islands 
The Legend Of Johnny Lingo 
When a storm washes a canoe ashore carrying an infant boy, he is received as a gift from the heavens, even to the point where the chief adopts him as his successor. Filmed in the Cook Islands, the story provides a unique insight into the South Pacific Island culture and way of life.  
The Maldives
Rogue One: A Star Wars Story
This film is set just before Star Wars IV: A New Hope and follows a group of rebel spies who band together against the Galactic Empire to steal the plans to the Death Star and restore peace to the galaxy. It was one of the first international films to be shot in the Maldives and received significant recognition for its unique aesthetic when the epic climactic battle was captured on the islands.
Cruising 
Out to Sea  
This 1997 comedy follows two retired friends (Jack Lemmon and Walter Matthau) as they head off on a cruise... But, instead of paying for it, they pose as dance instructors, making for a hilarious series of events. The film was shot on one of Holland America Line's ships, Westerdam, during a sailing with regular guests onboard. 
---
---
---
Flight Centre acknowledges the Traditional Custodians of Country throughout Australia.