Covid-19 Pandemic: What Does It Look Like To Travel Now?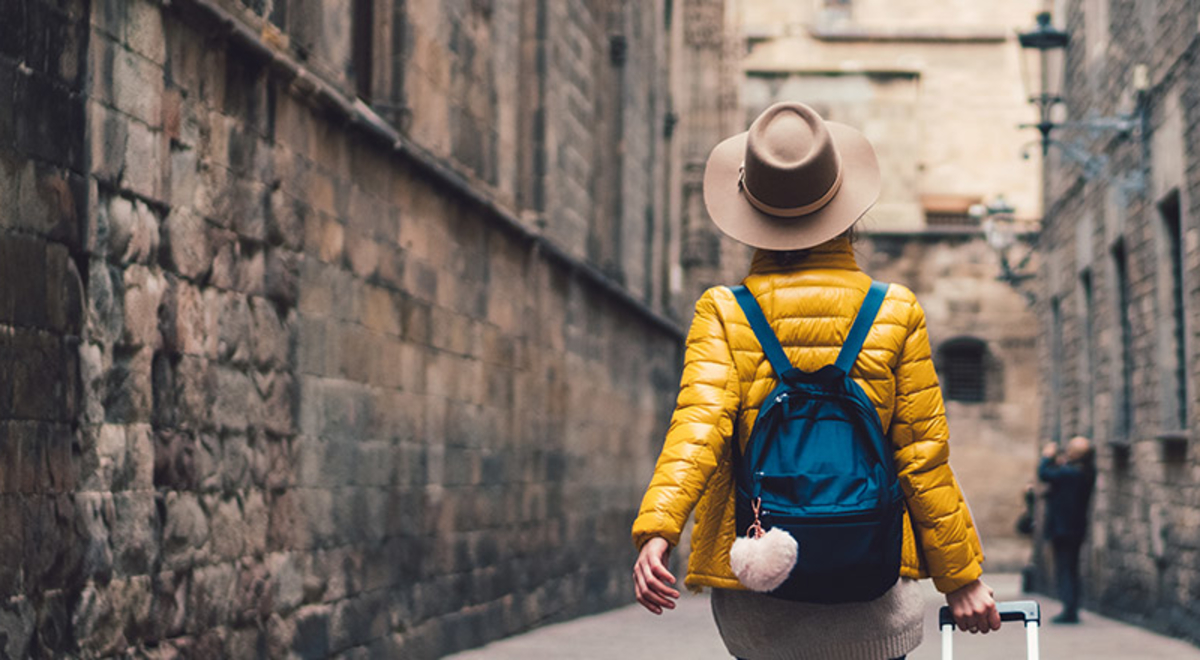 There's a COVID-19 vaccine in mass production, and with increasing talks of international travel bubbles, our travel horizons are gradually expanding. But when we do travel, whether it's interstate, or overseas, how different will it be? From travel exemptions and health checks in some places to a sense of normality in others, here's the lowdown on what to expect when travelling farther than your state backyard. 
Travel trends in a post pandemic world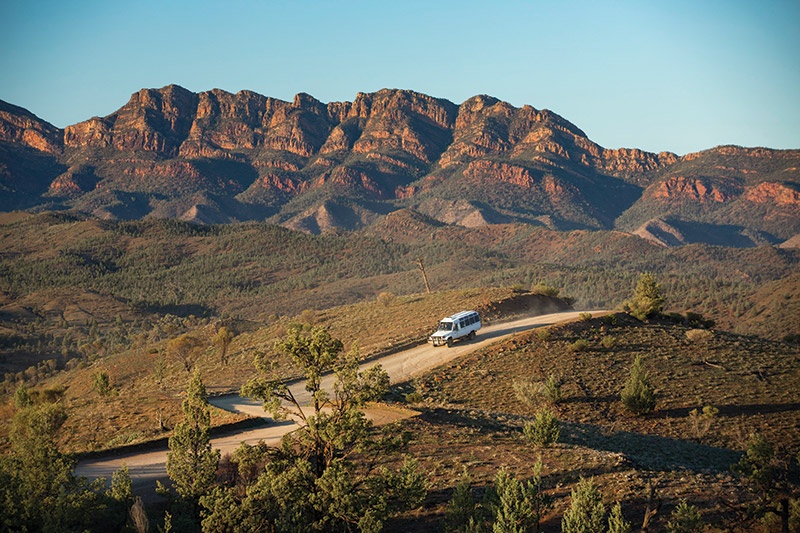 Wilpena Pound, SA. Image: Tourism Australia
Popular destinations are shifting
In 2019, the most visited destinations in the world were all global metropolises, with Bangkok topping the list at 22.78 million visitors, Paris and London in second and third place, both topping just over 19 million. But now that social distancing is the new normal, and the thought of dining in a crowded restaurant or visiting a heaving market aren't necessarily top of the wish list anymore, the destinations we travel to will change. It's already taking effect Down Under, with Australia's favourite beach town, Byron Bay, and neighbouring beaches, almost completely sold out for the Australian summer by the end of October. Aussies are craving fresh air, open space and a beach escape over the big smoke. 
As borders open, these destinations will likely continue to change as countries and cities deal with the pandemic differently. The number of Covid-19 cases, along with government direction, and other factors, will greatly influence how safe travellers perceive a destination to be. Those destinations seen to be dealing well with the pandemic will naturally become more popular, while traditionally popular travel hot spots will be replaced with many lesser known destinations.
Leisure trips over business trips
While we're all itching to fly away on a holiday, travel for business may not be as prolific as it was pre-pandemic. With technological developments like video conferencing and collaboration tools allowing teams to work effectively from afar, the need for face-to-face meetings has declined. As travel resumes, it's predicted that companies may continue to conduct business online without as frequent need for travel to in-person meetings, particularly for international teams and customers. 
The value of a good travel agent
As travel increases, yet restrictions continue to change, travellers will need to be vigilant in navigating restrictions and regulations. Expert travel agents will be highly sought after to help plan travel as safely and stress-free as possible, from where travellers are allowed to travel to the required documents and health checks for crossing borders. 
---
---
What to expect... at the airport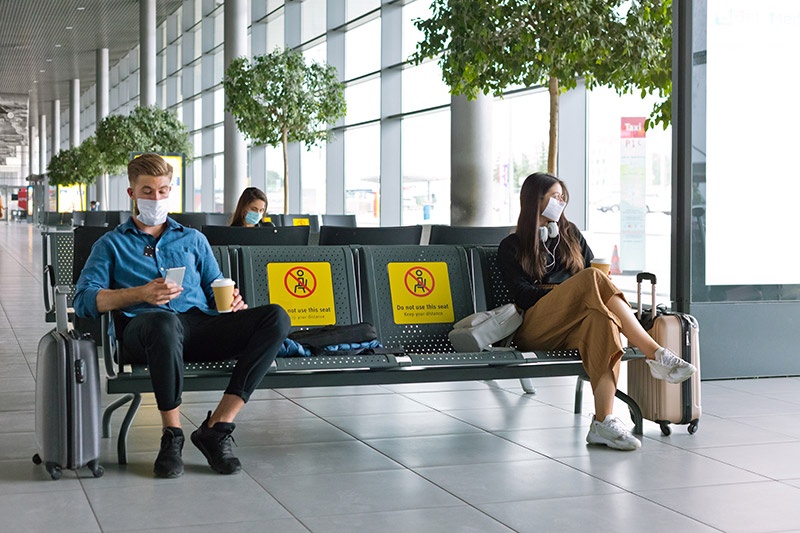 Social distancing
Rules on social distancing vary from state to state, however keeping a 1.5 metre gap between people is encouraged by governments across the country. In domestic airports you'll find social distancing measures in place at airline check-in, airport security, and boarding gates, the policing of which varies depending on the state and airport. 
Airlines are encouraging contactless check-in either via airline apps, online, or kiosks at the airport, and encouraging self-service bag drop where available. Both in domestic and international terminals, many retail stores are closed, and some services unavailable to limit contact between people. 
Airport lounges
Some airlines, including Qantas have reopened their airport lounges, however temporary changes such as capacity restrictions are in place to adhere to social distancing. Lounges are providing a hosted food and beverage service, meaning table service has replaced self-service buffets until further notice. 
Enhanced cleaning
All areas of the airport are being cleaned more regularly during this time, and sanitisation stations are set up for use throughout the airport. Cash is currently not accepted as a form of payment at any Australian airports, though this of course may change as rules do.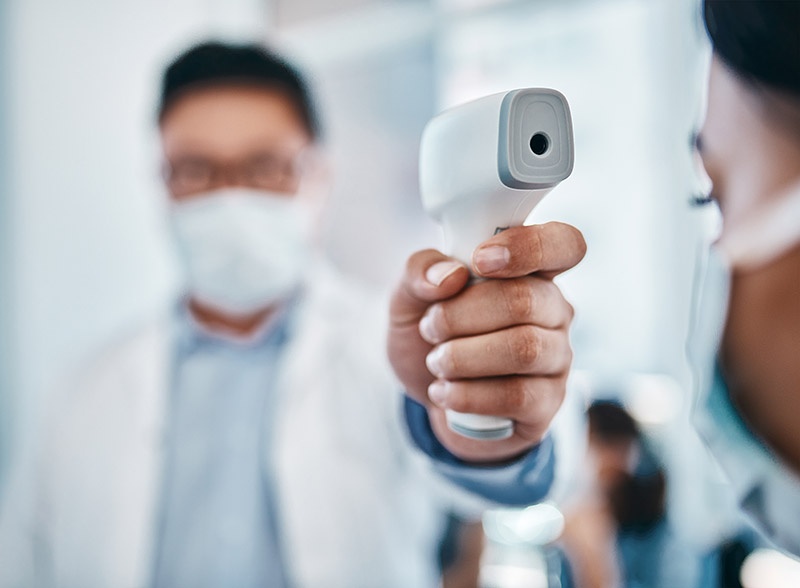 Health screening
Depending on where you are departing from or travelling to, pre-flight health screenings are being conducted in some airports, particularly for international travel. This usually includes answering a questionnaire, and may include undergoing a temperature check or blood test. 
Boarding and disembarkation 
Airlines are encouraging passengers to hold and scan their own boarding pass, and boarding is staggered into zones to limit contact and maintain social distancing, on both domestic and international flights. 
Onboard the plane
On domestic flights, where possible, airlines will try to keep an empty seat between passengers, however this is not mandatory, and not possible on busy flights. On international flights to and from Australia, passengers are seated away from one another, and movement around the cabin is restricted. This is partly as a safety measure, and also due to the limited number of passengers allowed to enter Australia each day. 
Studies have shown that the risk of inflight transmission of viruses remains very low, however airlines have introduced additional measures to ensure everyone's safety. 
Cabin air conditioners are fitted with HEPA filters, which remove 99.9% of particles, including viruses, and cabin air is refreshed every few minutes. Aircraft are also cleaned regularly to meet government regulations. When flying both domestically and internationally, passengers are asked to limit movement around the cabin to avoid unnecessary contact with others. 
When it comes to inflight meals and entertainment, service is currently limited. Inflight magazines are only available in digital format, while entertainment channels on some airlines have been paused. Meal services are also either limited or have been amended on both domestic and international flights to minimise contact. 
Face masks
It is not mandatory to wear masks on aircraft when flying domestically in Australia, unless mandated by state governments (currently Victoria only). Airlines are however, choosing to encourage mask wearing when flying between some domestic destinations. Qantas is providing Fly Well packs at domestic boarding gates, which include a face mask and sanitiser wipe.
International travel is more strict. It is mandatory to wear a face mask when flying between Australia and New Zealand even on a quarantine-free flight, and on all other flights departing and entering Australia. 
---
---
Travelling with hand sanitiser?
Did you know that while you can carry many liquids in your hand luggage when flying domestically, hand sanitisers must be smaller than 500ml. This is because many sanitisers contain flammable liquids as the antiseptic. When travelling internationally, sanitisers must not exceed the regular 100ml per item limit, with a maximum of 10 items for carry-on baggage. 
Crossing state borders in Australia
Restrictions on crossing state borders in Australia were implemented for some states as early as May, 2020. Toward the end of the year, however, these restrictions are easing, and most Australians are now able to travel interstate for any reason, including a holiday. 
Some states require a form of border declaration to be completed prior to travel, while others require passengers to obtain a travel exemption. 
For the most up to date information on the requirements of crossing state borders, visit our travel restrictions page. 
International border crossings
Pre-covid, the passport you held was your ticket to entering foreign countries, with Australian passport holders able to enter 183 countries visa-free or with a visa granted on arrival. In the post-covid era however, nations are changing what travellers they will and won't permit to cross their borders, based on a country's response to the coronavirus pandemic. In November 2020, Australia's passport has moved up the passport index - meaning it's stronger than other passports - thanks to the nation's low Covid-19 case numbers in comparison to other countries. But that doesn't necessarily mean you can go anywhere, or at least yet. 
Arriving into Australia
If planning to travel to Australia, regardless of your citizenship status or country of origin, you need to apply for an exemption. All travellers, including from New Zealand are also required to complete an Australian Travel Declaration at least 72 hours before departure to Australia. 
Unless arriving on a quarantine-free flight from New Zealand, all travellers entering Australia, including Australian citizens, must complete mandatory quarantine for 14 days. This must be at a government-mandated quarantine facility in their port of arrival, and the cost of this may be payable by the traveller. 
At Australian international airports, green and red zones have been created to ensure the separation of passengers arriving on quarantine-free flights, and passengers required to enter mandatory quarantine. Those arriving in the green zone must complete the usual border clearance processes, while those in the red zone are required to complete further checks before being transported to their quarantine location. 
Please check the Home Affairs website for the most up-to-date version of this information.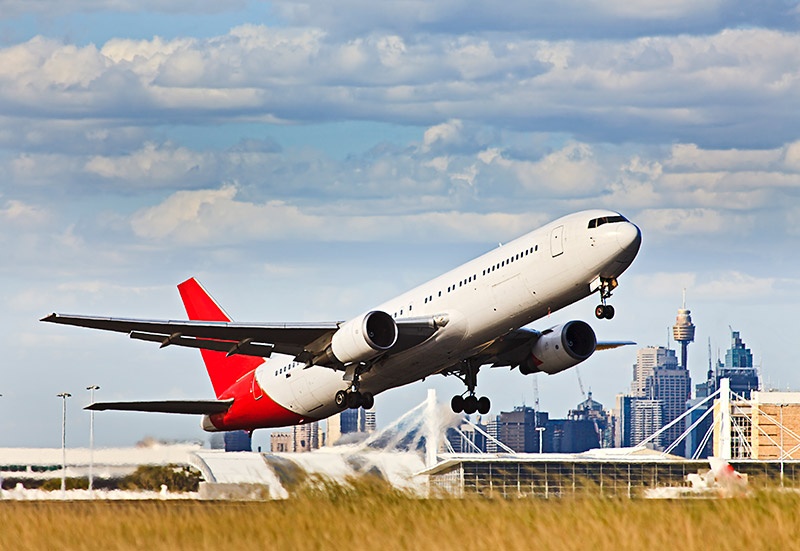 Departing Australia
Australian citizens and permanent residents currently cannot leave Australia without an exemption. You can apply online, and must meet the criteria, which includes essential travel, moving overseas, compassionate and humanitarian grounds among other things. Temporary visa holders and non-citizens are allowed to leave Australia without an exemption, however are required to ensure border restrictions in that country allow entry. 
Please always check the Home Affairs website for the most up to date information on leaving Australia.
What will happen when more countries begin opening up to Australian travellers?
As the Australian government begins planning travel bubbles with neighbouring countries such as New Zealand, Pacific island nations and some Asian countries, health checks and entry requirements are agreed upon for travellers. While quarantine-free flights will likely increase as travel bubbles grow, travel exemptions and health checks required prior to departure and on arrival will differ from country to country, according to that government's direction.  
---
If you're planning travel, click here to find an experienced Flight Centre Travel Expert who can help. 
---
---
Flight Centre acknowledges the Traditional Custodians of Country throughout Australia.