16 September 2020
Cast your mind back to pre-COVID-19. If someone asked you when was the last time you saw someone wearing a face mask in public, would you have been able to answer? Pre-2020, face masks were only really something you saw when visiting densely populated Asian cities. Take Japan, for example, which has long embraced a mask-wearing culture. In fact, some of the earliest masks in Japan date back to the 1800s. With the outbreak of COVID-19, western countries have adopted mask-wearing, and in Australia, the Victorian second wave has seen the state government mandate masks. The health department has also recommended that people in other states wear masks in areas where community transmission exists, or social distancing is difficult. Public transport and supermarkets, for example. 
So let's take a quick look at masks, why they help and where they can be purchased. 
What type of face masks are there?
A mask for COVID-19 purposes is a paper or cloth covering made to be worn over the nose and mouth to protect the wearer and those around them. It does not have to be medical grade, and if you're a DIYer, you can even make your own. Here's a link for easy instructions and you can easily find sewing patterns on google or Etsy. 
The fanciest type of mask is the Particulate Respirator Type P2, N95 or KN95 which prevent transmission through the air. These are worn by Health Care Professionals who may come in direct contact with patients with COVD-19. Health officials advise it's not necessary for the general public to wear this type of mask. 
Next up are disposable surgical masks which prevent droplet transmission and again, are mainly worn by health care professionals. The general public can wear these if they have access to them, but it is essential to remember that these are not reusable masks, so not great for the environment and we don't want to cause a shortage of these for health care workers.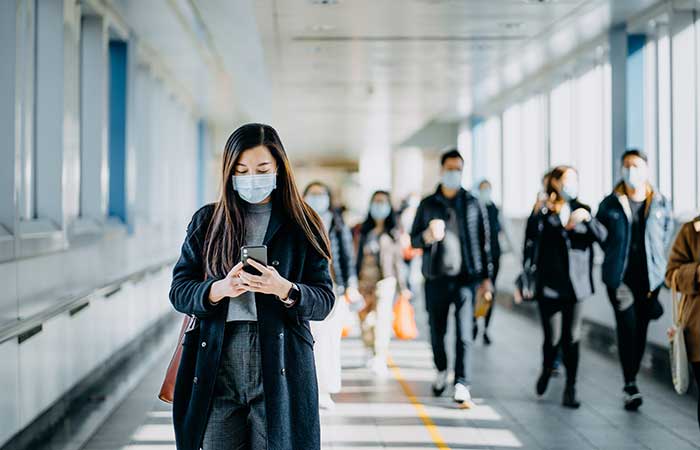 The best face mask option and where to buy them
The type we're recommended to  be rocking is a manufactured non-medical grade mask that can be made out of cloth or reusable woven shopping bags. You can make these yourself or buy them from retailers such as Cotton On and Culture Kings. Many bands and artists are also releasing masks as merchandise, which in turn supports the struggling arts industry. Keen to support homegrown? Check out the myriad small Aussie businesses, especially First Nations' ones selling masks.
Etsy has a huge number of independent Aussie sellers who make masks in every colour and pattern you can think of (this is where I bought my masks). Follow this link to check them out.  
Huffington Post has also put together a comprehensive list of where you can buy masks from First Nations and Migrant businesses. Follow this link.
So mask up, it's a win-win, you stay safe, you keep the people around you safe all while giving back to small business owners or First Nations people which means supporting the Australian economy. 
---
Liked this read? Check these out
Other Travel Articles You Might Like...