Family Essentials: What To Pack For A Holiday With Kids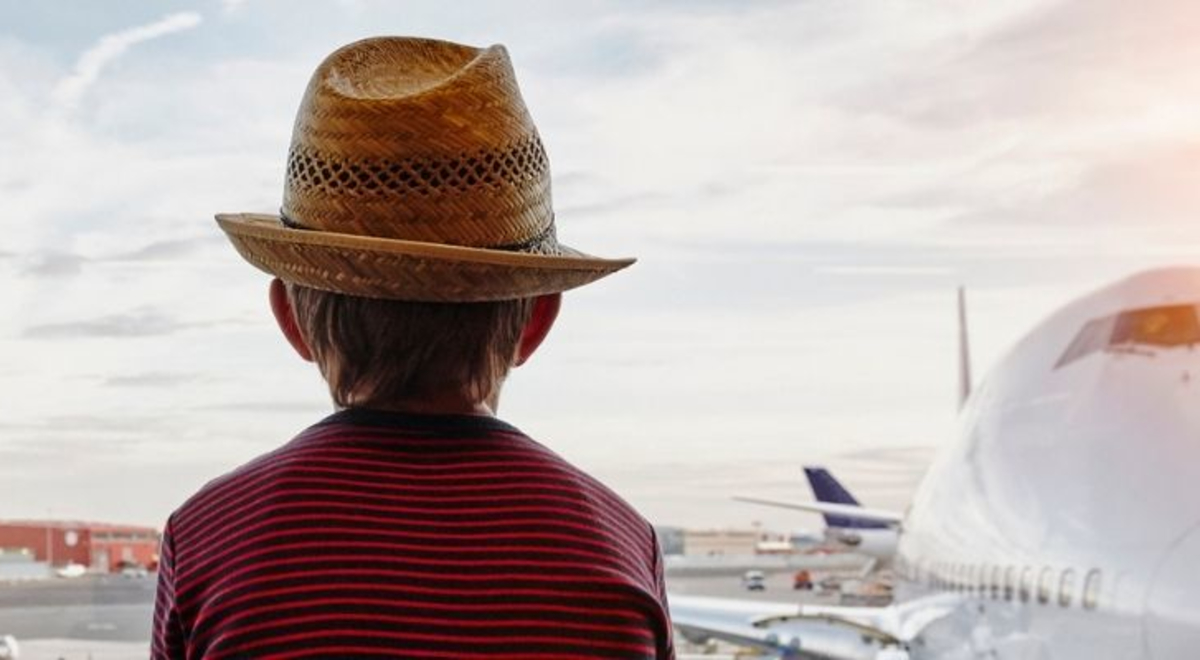 ---
---
Top 10 things to pack for a holiday with kids:
Clothes

Spare Clothes

Travel Documents

Snacks, snacks, snacks

Toys, games, books (or just go with an iPad)

Medications & first aid

Specific toiletries for children (e.g sensitive shampoo)

Baby carrier/stroller

Kids cutlery, plates and cups

Sun hat and sunscreen
---
---

Travelling with kids… one thing's for sure, what you have to pack for a holiday increases exponentially. In the past, your travelling essentials might have consisted of a passport, a credit card and some clothes, but now, that list is much longer.
There are a few key items that are must-haves on your packing list for a family holiday that will make the whole experience easier and much more enjoyable. Here are our top travel tips for how to make travelling with kids a breeze.
Tips For Packing
Have A List
Having a list of what to pack and marking it off can be a lifesaver and help make sure nothing important (like the favourite teddy) gets left behind. Check out our family holiday packing checklist to get you started: 
Packing Cubes
We are total packing cube nerds here at Flight Centre, we just can't get enough of them, and when it comes to packing for a family holiday, they might just be even more valuable! Being able to separate your clothes, shoes and underwear in a suitcase is great, but the ability to keep kids' toys zipped up safely, zip away dirty clothes in their own bag, and organise kids' outfits makes every parent's life easier, trust us.
What To Pack
If you read nothing else in this article, this is the section to remember. There are certain items that you should always include when compiling a packing list for your family holiday to ensure you don't get caught out.
Clothes
The clothes you pack will really depend on where you are travelling, but there are a few essentials (pairs of shoes, socks, underwear) that are important no matter where you go. The last thing you want is to get to your destination and find out you only have one pair of undies. Being prepared for all sorts of weather is also a great idea, so always pack a jacket, even if you are going somewhere warm.
Spare Clothes
Regardless of whether you're flying or driving, it's a good idea to have a spare change of clothes for both your kids and yourself that is easily accessible. No parent wants to be stuck on a plane trip with their child's unwanted food, vomit, or worse, on their clothes for an extended period of time.
Travel Documents
Passports, visas, proof of vaccination, travel insurance. This may seem like the boring stuff, but forget any of these, and you may find your dream holiday falling apart quickly.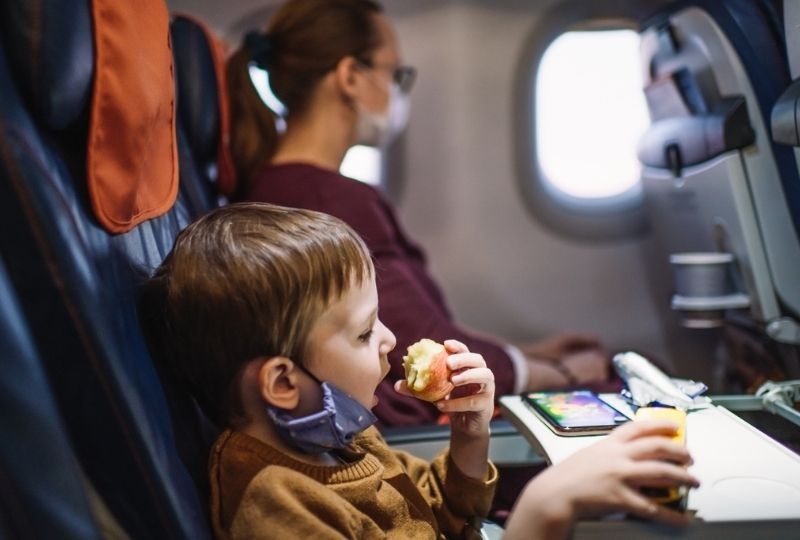 Food & Water
Regardless of where you're travelling to, having a water bottle and some food that you know your kids will eat is essential. Vegemite (or marmite, depending on which side of that fence you sit) is always a winner for a car trip or flight, and pre-chopped fruit so you can just give it to them when the hunger strikes. Having zip lock bags on hand for the endless half-eaten items is a great way to avoid wastage, and now that you can buy biodegradable zip lock bags, the environment loves them too.
"Snacks, snacks and more snacks for travelling - if you're flying something the kids can eat whilst going through take-off and landing will help with their ears," says Flight Centre travel expert Catrin Taylor.
Entertainment
A holiday can turn out to be rather un-relaxing if your kids aren't enjoying themselves. So, keeping activities on hand for them is essential. Colouring books, iPads, snacks and games - every parent has a different trick because, let's be honest, something might be a hit one day, and boring the next.
Flight Centre travel expert Hayley Taylor suggests taking, "a 'dinner pack' so you can go out for dinner and they are entertained with new books, colouring books, pencils or nano blocks. I always used to pack a little sandwich container so I could take them to dinner and I knew they would eat something, and they didn't have to wait for food."
Keeping kids entertained on long road trips is a true art form. One thing that always works, at least for a time, is having something new to share with them for the trip. If you Google "printable kids scavenger hunt" you'll find a bunch of activity sheets you can print to take and keep the kids engaged.
A goodie bag filled with new pencils, a colouring book or games they haven't seen before is a great way to keep them entertained on a long road trip. But make sure you've got an old favourite thrown in there too to fall back on in case they ask for it.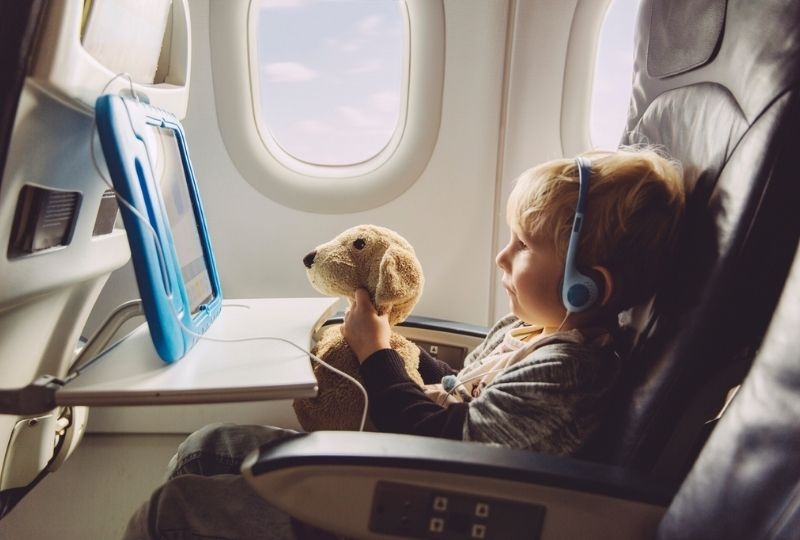 Medications And First Aid
Firstly, medications and a first aid kit including band-aids and painkillers such as children's paracetamol, antihistamines and a thermometer are always important. Insect repellent and anti-septic cream can also be great for keeping the family healthy, especially if you are planning on heading to a national park or somewhere you are likely to encounter bugs.
Specific Toiletries For Kids
While you should be able to pick up most toiletries from shops close to your resort, packing your own can provide you with peace of mind. Plus, it means more time to enjoy your destination! You can also buy small reusable bottles for shampoo and other toiletries. This is a great way of reducing waste and the environment will love you for it!
---
Click Here To Download, Save Or Print Our Packing List
---
Baby Carrier/Stroller
When the kids are babies, a baby carrier can be indispensable for travel. It can make airports, getting on and off planes, and public transport much easier.
When they get older, having a good stroller is important. If you are flying, you could ask about having it delivered to you at the airplane door, which means your kids won't have to walk those long airport corridors on their own. It can also make getting around your destination so much easier and can be great for getting kids to sleep in restaurants.
Kids Cutlery, Plates and Cups
Most hotels and vacation stays don't provide child-friendly cutlery or dinnerware, so to ensure your child can feed themselves (whatever stage they are at), taking your own child-friendly items is never a bad idea.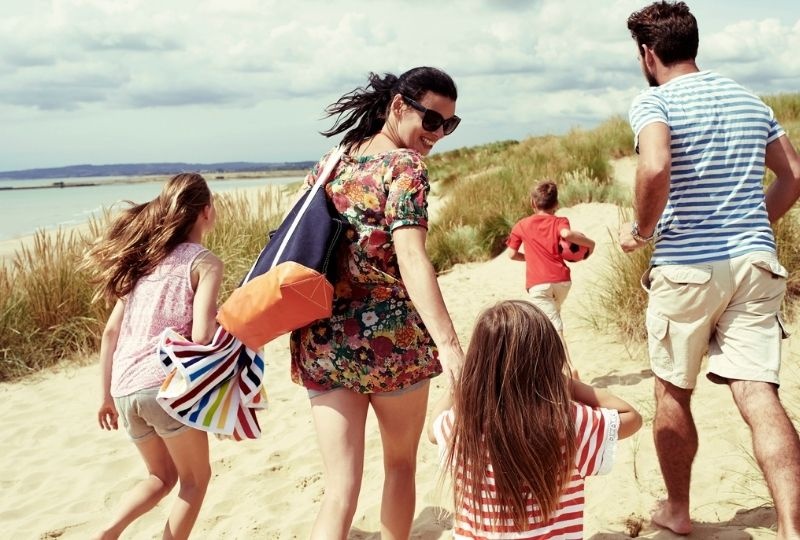 The Beach Essentials
If you're heading off on a beach holiday, always remember to be sun safe. Don't forget to pack sunscreen, a sun-safe hat and a rash shirt to help protect from the rays. A beach bag is always a good idea. If you're flying somewhere, it can be easy to forget a beach bag, so a good idea is to swap out your regular carry on luggage for something that could double as a beach bag.
Swimmers are also important – a beach holiday might not be the same without them.
If you've got room, beach toys are always a good idea to keep kids entertained, or if you'll be making use of the resort pool, arm floaties are essential for little ones, and inflatable toys for the older kids.
"Inflatable pool toys are always a hit and then we just leave them at the resort for other kids to play with once we go home," says Flight Centre travel expert Inga Brown.
Packing For Long Haul Flights
Travelling long haul with kids can in many ways be similar to long road trips, only you can't just stop for a run around when everyone (including the adults) desperately needs to. The entertainment options mentioned above for road trips come in handy here, but Flight Centre travel expert Catrin Taylor has some tips to make your life that little bit easier, and ensure your kids feel comfortable no matter where you are.
"Travelling with a baby carrier (up until about three and a half years) is easier than a stroller - or do both. I have been through many airports with the hand luggage stacked in the stroller and the baby wrapped onto me. And carriers are so valuable for long haul flying, too. Plus, if your baby is wrapped over a backpack, you can't take it off to be weighed…"
---
Click Here To Download, Save Or Print Our Packing List
---
Where To Go On Holidays With Kids
Rottnest Island
Home to one of the cutest animals in Australia, the quokka, Perth's Rottnest Island is sure to be a hit. Animal lovers will enjoy getting close to these adorable creatures, who just happen to be ridiculously photogenic.
Just a short 25-minute ferry ride from Perth, Rottnest Island is easily accessible yet provides a sense of seclusion that is fast making it one of Western Australia's most popular family escapes. Plus, as a car-free zone, the island is incredibly family friendly.
Airlie Beach
Whether you are looking for a relaxing beach getaway or something filled with excitement and adventure, the Whitsundays is sure to tick all the boxes. From dazzling white beaches such as Whitehaven, or an invigorating Crocodile safari – the Whitsundays is truly one of a kind.
Phuket, Thailand
Thailand is a great destination for families. With picturesque beaches, rich cultural experiences and great family accommodation filled with water playgrounds, kids' clubs and all-inclusive packages – there is sure to be something for everyone.
Phuket's elephant sanctuaries are sure to be a winner. Ethical sanctuaries such as the Phuket Elephant Sanctuary give families the chance to learn about the protection of the animals and enjoy a close-up encounter with the majestic creatures.
---
---
---
Flight Centre acknowledges the Traditional Custodians of Country throughout Australia.