In a city with thousands of things to do, working out what to see in Los Angeles may seem like a bit of a tall order. While many of the city's most famous landmarks can be found in Hollywood, Los Angeles sightseeing will take you to many other suburbs, all with historic sites and surprises of their own.
Here, in no particular order, are just a few of our favourite world-famous Los Angeles landmarks. These all deserve to make it onto your schedule of things to see in Los Angeles, but this is far from an exhaustive list. Your favourite place in Los Angeles might be one you haven't heard of yet!

Plan ahead at Disneyland to cut the general public and go on the most popular rides then. Or visit during off-peak times and go to the most popular rides during the parades and fireworks, times when crowds are low.
Universal Studios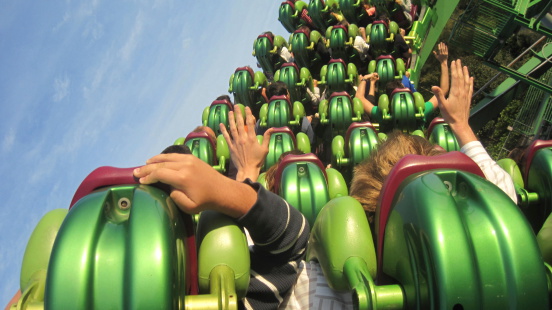 The site on which the world-famous Universal Studios stands is so large that it was designated a suburb called Universal City. Found on the northern side of the Hollywood Hills, Universal City contains not only the Universal Backlot where many major films and TV shows are shot, but also the massive Universal Studios Hollywood theme park, filled with rides and attractions from over 100 years of movie history.
Disneyland and Disney California Adventure Park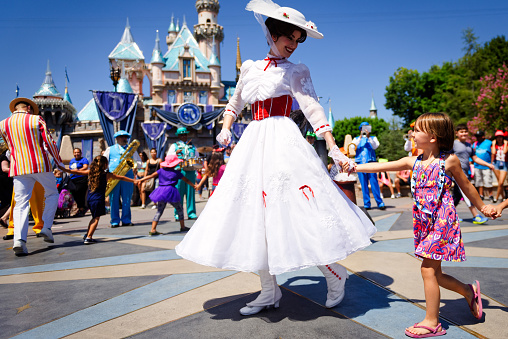 Ask most Australians what they'd like to do in the United States, and Disneyland will appear on nearly every list. Disneyland, and the attached Disney California Adventure Park, is a sprawling complex that is part theme park, part resort, and entirely fun. The park is always adding new attractions but some, like the Walt Disney Concert Hall, have been around since its opening.
Runyon Canyon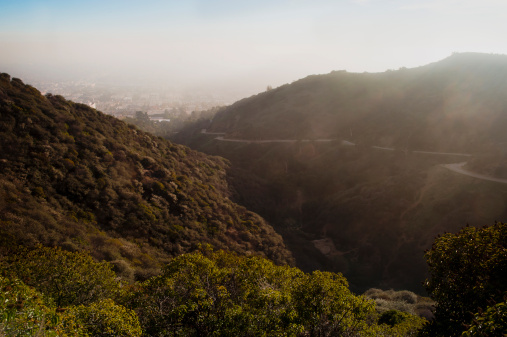 Are you the sort of person who likes to keep fit even while on holiday? If so, make sure you set some time aside to hike beautiful Runyon Canyon in the Hollywood Hills. This is one of the most popular hiking trails in Los Angeles. Plus, the spectacular view from the top of the city back towards Downtown and west to Santa Monica Pier is worth all the work.
Hollywood Walk of Fame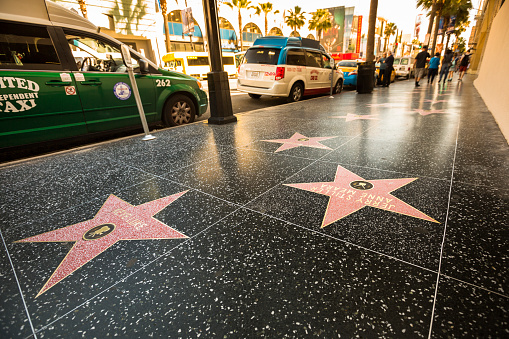 Part of any great walking tour of West Hollywood, the Hollywood Walk of Fame is a great way to not only witness a piece of true American history but also explore one of Los Angeles' most beautiful suburbs. The stars are awarded for significant contribution to the American entertainment industry, and they comprise some of the greatest talent ever to grace the stage or screen.
Griffith Observatory and Hollywood Sign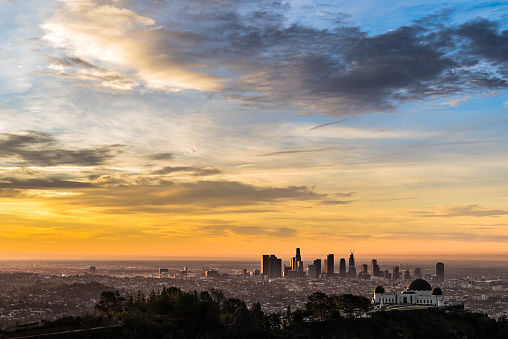 If you're heading into the Hollywood Hills but not really looking for a hike, you should absolutely take a moment to visit two of the area's most famous monuments: the Griffith Observatory and the Hollywood Sign. The Griffith Observatory has featured in numerous films, including La La Land and the classic Rebel Without a Cause. The Hollywood Sign is, of course, a Los Angeles institution.
Staples Center and Dodger Stadium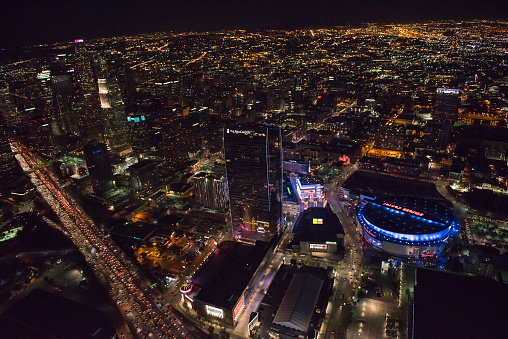 There are two major venues in Los Angeles for live entertainment. The first, the Staples Center in Downtown, is the city's most popular concert and sporting arena. Every week features a slew of high-profile artists and sports teams from the NBA and NHL on the Staples Center marquee. The second is the venerable Dodger Stadium, home to the Los Angeles Dodgers and the great American sport of baseball.

While LA can come across a little tacky here and there, this city doesn't skimp on good cafe haunts serving quality coffee. You just need to know where to find them. Get your single origin fix at intelligentsia coffee in Silver Lake, Venice and Pasadena. Handsome Coffee Roasters and Cafe Demitasse also guarantee a quality brew.