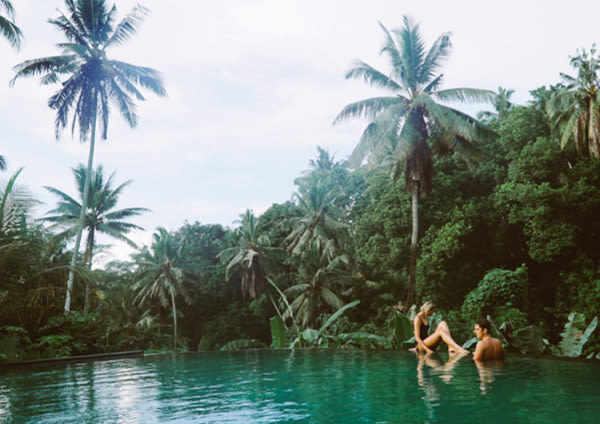 Contrary to popular belief, there is more to Indonesia than just Bali, and its archipelago of picture-perfect islands and beaches has something for every traveller. Whether you're heading over to zen out on a yoga retreat, say cowabunga to some of the world's best waves, hang out with cheeky long-tailed macaque in the Ubud monkey forest or experience a sensory explosion in one of the bustling cities, there is no shortage of options for an Indonesian holiday package. One minute you're exploring Jakarta's bustling cityscape, and the next you're amidst Surabaya's mix of canals and modern skyscrapers or Bandung's volcanoes and tea plantations. Last but not least, Bali is known as the Island of Gods for a good reason, and no trip to Indonesia is complete without maximising travel deals to Bali and Kuta Beach. Sunscreen at the ready! It sounds like Indonesia's sun-soaked islands are calling your name.
Deals with your name on them...
Explore holidays by interest
Frequently asked questions
What to take on holiday to Indonesia?
When you're packing for a trip to Indonesia and Bali, don't forget the essentials like your passport, visa, phone, chargers, camera, sunblock, some Indonesian Rupiah and the correct power adaptor. From there, we recommend packing a towel, your swimwear of choice, a hat, flip flops, a rain jacket, some walking shoes and an empty stomach, ready to feast on all of the local delicacies and dining delights.
---
Where to go on holiday in Indonesia?
With more than 18,000 islands, 6,000 of which are inhabited, you're forgiven for needing clarification about where to go on your Indonesian holiday. A dream destination for leisure-seekers and adventurers alike, there is a bounty of hidden gems and popular hotspots to explore. Those looking to explore the deep blue should head to Raja Ampat, Indonesia's diving hotspot. Animal lovers can spot wild orangutans in Tanjung Putting National Park, while hikers and adventures are invited to explore Flores and Bromo Tengger Semeru National Park. If you're interested in learning more about local culture and customs, head to Yogyakarta and Torajaland. Finally, no Indonesian holiday would be complete without a trip to Bali, home to stunning beaches, rolling rice paddies, volcanic hills and temples galore.
---
How do I go about cancelling my Indonesia holiday package?
---
 When is the best time to visit Indonesia?
Indonesia offers year-round bliss, though if you're keen to avoid the peak of the wet season we recommend holidaying between May and September.
---
What is there to do in Indonesia?
A holiday to Indonesia allows you to choose your own adventure. Spend your days soaking up some vitamin D on any of the beautiful beaches, learn more about Indonesian culture and religion by exploring ancient temples, see orangutans in their natural habitat and real-life dragons, snorkel amongst the coral in a turtle sanctuary, get up close and personal with cheeky monkeys, hike volcanoes and grab a bargain at local street markets. Seriously, there is no shortage of things to do on holiday in Indonesia.
---
How to find the best holiday package to Indonesia?
With years of experience under our belts, and a decent tan to show from our time spent relaxing on tropical beaches, the Flight Centre Travel Experts are the perfect people to ask about your holiday package to Indonesia. From yoga retreats in the mountains to family beach holidays and romantic escapes, we can easily curate an Indonesian holiday package to suit your travel desires.
---
...loading
Popular holiday destinations
---
Flight Centre acknowledges the Traditional Custodians of Country throughout Australia.