The raucousness cuts straight through the humid Singapore air as workers bellow instructions in multiple tongues from every direction. The scene when walking on board Pacific Eden is nothing short of organised chaos. As some 900 contractors erect scaffolding, the work of overhauling the ship is off to a strong start. 
Entering Singapore's Sembcorp Marine Admiralty Yard in late October 2015, the country's first-ever double-dry-dock assignment had begun. Pacific Eden and Pacific Aria underwent their incredible 11-day makeovers into the all-new P&O liners. (Pacific Eden began life as Holland America Line's Statendam in 1993. The following year, Pacific Aria began service as Holland America's Ryndam.)
The impressive plan – which the P&O transformation team painstakingly developed over 18 months – is being heralded as a game changer for the Australian cruise industry.
"We can't wait to introduce Australians to Pacific Aria and Pacific Eden," says Sture Myrmell, senior vice president at P&O Cruises Australia.
"They're unlike anything we've ever seen in [Australian] waters – they're stylish yet relaxed, just like modern Australia, so we think local cruisers will love them."
The sleek 1,500-guest-capacity ships set new standards for the local industry, says Myrmell. Their new features include luxe bars; a private Chef's Table dining room for up to 14 people; a resort-style pool deck; and contemporary restaurants, such as Salt grill by Luke Mangan.
Petra Ryberg-Bid, head designer and project manager at Sweden's Tillberg Design at the time, was responsible for the smart new interiors. "Even small touches, such as lighting, make all the difference," says Myrmell.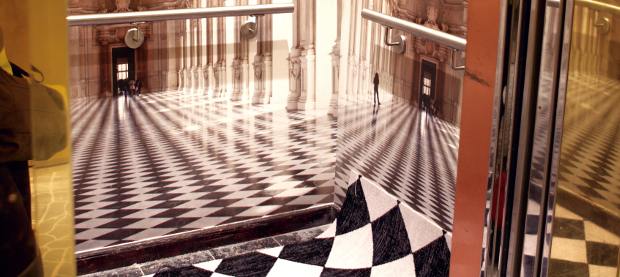 Crunching The Numbers
The logistics of dry-docking a 55,820-gross-tonne cruise liner are formidable. Each ship's metamorphosis involves 250,000 man hours and work that continues 24 hours a day. New restaurant and pool areas demand more than 20,000 square metres of carpet, 2,500 pieces of furniture and 2,500 square metres of wall coverings, which more than 300 artworks will decorate.
On top of that, P&O's staggering 430-page stock order includes 47,000 glasses for the new bars and restaurants, where more than 30,000 pieces of cutlery will fill drawers and 74,000 pieces of china will stock shelves. Among the many guest-friendly updates, there are two important additions – Australian power points in every cabin and beer taps at every bar.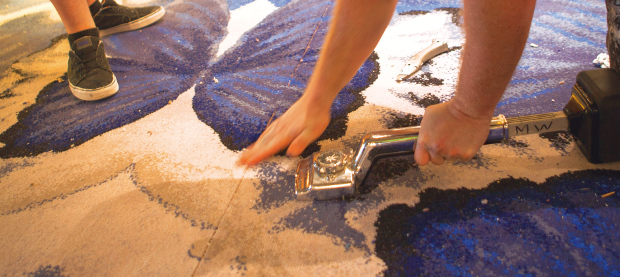 From Singapore To Sydney
Pacific Eden was the first ship to emerge from dry dock, departing for Fremantle, Western Australia, on November 4, 2015. From there her first Australian sailing was via southern Australia on her way to Adelaide's Kangaroo Island and Melbourne en route to Sydney Harbour.
On arrival in Sydney, Eden met up with her sister ship, Pacific Aria. Their dual naming ceremony formed part of a five-ship P&O spectacular that also involved Pacific Dawn, Pacific Pearl and Pacific Jewel – all of which also cruised into Sydney Harbour for one of the largest cruise-season launch celebrations the city has ever seen.
Words: Jason Dutton-Smith