Our breakfast companion is wolfing down his pancakes and trying to decide if there's enough time to go back for seconds. It's 8.15am and we're due to pass Willis Island – a remote atoll in the Coral Sea (east of Cairns), where meteorologists are waiting for the ship so we can watch them send a weather balloon skyward – but 10-year-old Daniel cares only that sign-up for laser tag is about to start.
"Can I go now, pleeease?" he begs. It's the start of another action-packed day on P&O Cruises' Pacific Jewel, and young Dan doesn't want to miss a thing. Clutching the Pacific Daily, the ship's activities newsletter, he runs off to sign up to battle in the dark with 25 other kids who are already lining up at P&OEdge, Jewel's adventure park at sea.
Here, you can rock-climb up the ship's funnel, zip your way across the pool deck on a flying fox, navigate a rig of high ropes and channel your inner tightrope walker on a slackline that's (thankfully, in the eyes of this timid mum) only centimetres off the ground and comes with a crash pad.
All 20 of the Edge's adrenaline-pumping activities are designed for adults and kids, so the fact that our son has seen the sign encouraging families to take the park on together means we know what's coming.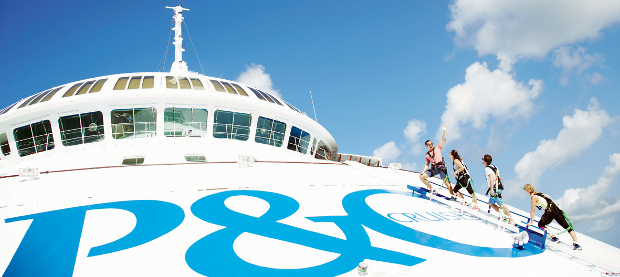 "Mum, Dad, let's do the zip-line! Come on!" exclaims Dan, who has also signed us all up to do the Titanic Moment, which means we'll cling to the ship's bow with arms outstretched a la Kate and Leo for a photo.
"Maybe later," I say, feeling chicken at the thought of flying high across a swaying ship dangling from a harness. "What about a game of ping-pong?"
We head off to play wind-challenged ping-pong, which turns out to be a fun game of 'chase the weightless ball before it flies over the side', much to Dan's amusement.
Unlike the ship today, he won't be swayed, and now wants me to join him in tackling the Segway obstacle course – a challenge that sounds far more suited to father–son fun. I quietly give thanks that we're not on Jewel's sister ship Pacific Dawn, whose Walk the Plank lets you step right off the side of the top deck.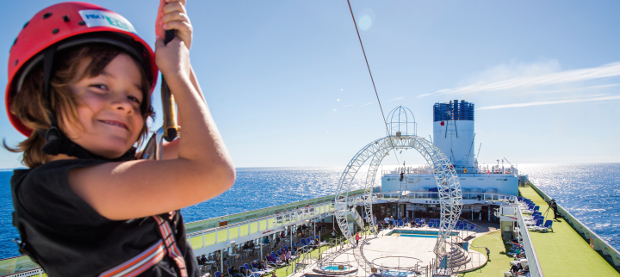 Although excited offspring can choose from a huge range of fun things to do in four age-appropriate kids clubs – P&O has recently extended its childcare to include two-year-olds – mums, dads and grandparents are equally spoilt for choice.
For me, Bootcamp at Sea followed by a pampering session at the beauty salon is working very well, while hubby likes to chip a golf ball (no doubt making time for a pit stop at the Texas hold 'em poker tournament on his way).
Meanwhile, our son drags himself away from the racing-car simulators to join the kids club activities (for kids aged 11 to 17 years), in which they can make their own animated movies. Older kids put bands together and play guitars, keyboards and drums at the Teen Jam sessions.
During our seven-night Barrier Reef Discovery cruise, we'll also try yoga, health and wellness seminars, and book-swapping. We'll attend an art auction, watch a talent show, have a go at bridge and do a spot of shopping, too.
This raft of activities may well be part of the attraction for the growing number of families cruising Australian and South Pacific destinations. Recognising this, P&O offers interconnecting rooms.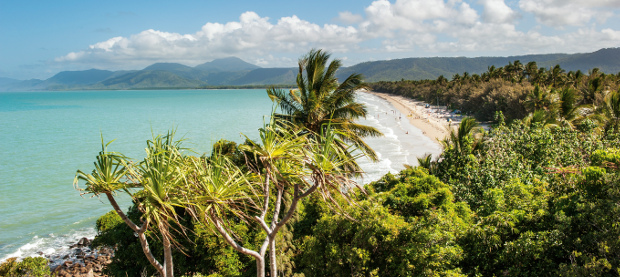 Flipping through the Pacific Daily, we notice that the animated DreamWorks comedy Home will be on at 2pm, which means it's about to start – yes! Dan wants to hang out in the pool under the big screen to watch it, and that means a date with the poolside sun-loungers for us.
We each decide on a cocktail and order a pizza to be 'home-delivered' to the pool from The Pantry, the ship's brand-new food market, as we settle in under the sun.
After a complete transformation of its former dining area, deck 12 is now a chic space that's free of the traditional smorgasbord. Here, eight modern outlets that specialise in various international cuisines serve burgers, pizzas, tacos, curries, salads and stir-fries.
After the movie, the three of us head back to our cabin to dress up for an event all P&O ships have introduced: Bianco, the P&O White Party. Tonight we'll hit the lido deck for white cocktails, white smoke and white light, joining people in white outfits twisting by the pool.
Though kids are welcome, they get their own mini version of the event, the White Out Party. The littlies enjoy white face-painting and mask-making, while the teens get a headstart with a 7.30pm party.
When a live band kicks off the main game at 8.30pm, we'll all have a dance together. But for now, we head for the Instagram-friendly photo wall, and just as we're about to chill – "Quick, Mum, Dad, it's 9.15pm, the theatre show's about to start! Come on!"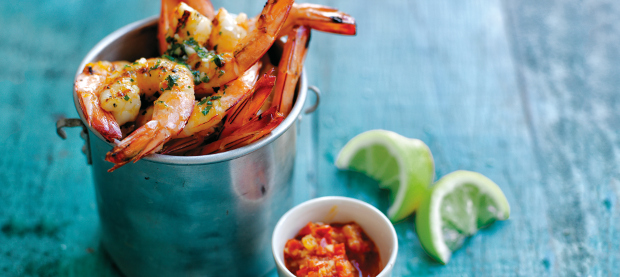 5 More Fun-Filled Family Cruises
1. Carnival Cruise Lines
Every kid loves a carnival, and Carnival Spirit and Carnival Legend are decked out with some of the coolest kids' stuff at sea.
Splash into WaterWorks, an aquatic playground with crowd-pleasing features such as Green Thunder, the fastest spiral waterslide on the high seas. Dine Dr Seuss style on green eggs and ham before enjoying character parades and activities with the Cat in the Hat and friends.
Hasbro, the Game Show supersizes popular family games, including Connect 4, Yahtzee, Sorry! and Operation, for a stage competition with prizes. Want more? You'll find age-appropriate kids clubs, a 24-hour video-game arcade, a make-your-own-pizza event, mini golf and a lolly shop.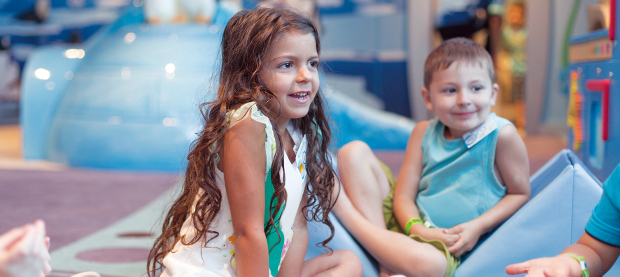 2. Royal Caribbean
Seven ships feature your favourite characters from Shrek, Kung Fu Panda and Madagascar (among other DreamWorks Animation films) in shows, 3D films, parades and pop-up appearances throughout the cruise.
On select ships, you can challenge yourself with adventure facilities such as the FlowRider surf simulator and rock-climbing walls as well as ice-skating rinks, merry-go-rounds, zip-lines, mini golf and more.
Voyager of the Seas boasts all this and more, such as tasty eats at cool '50s-style diner Johnny Rockets and Ben & Jerry's Ice Cream. The Adventure Ocean Youth Program offers fun activities for all age groups, including sports and video-game tournaments, scavenger hunts, talent shows, art and craft, and lots of cool stuff for teens.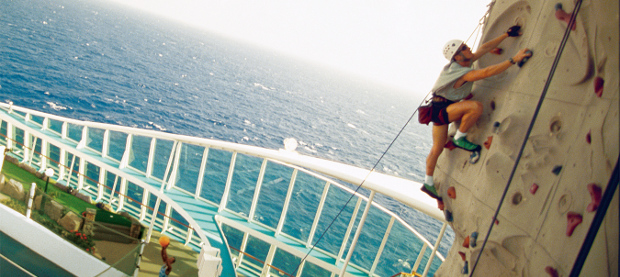 3. Captain Cook Cruises
Fly to Fiji and explore the islands on boutique cruise ship MV Reef Endeavour. With a maximum capacity of 130 passengers, this small vessel offers a more intimate cruising experience.
Three-, four-, seven- and 11-night options sail from Port Denarau Marina, which is just a 20-minute drive from Nadi International Airport. Best suited to families with children who can swim unaided, the cruises take in the stunning Mamanuca, Yasawa and Lau islands.
Depending on your itinerary, you'll discover blue lagoons and ancient limestone caves, and enjoy reef snorkelling and glass-bottom boat tours, along with cultural experiences and visits to traditional villages and schools. Family cabins are great value, and adjoining staterooms include discounts for children.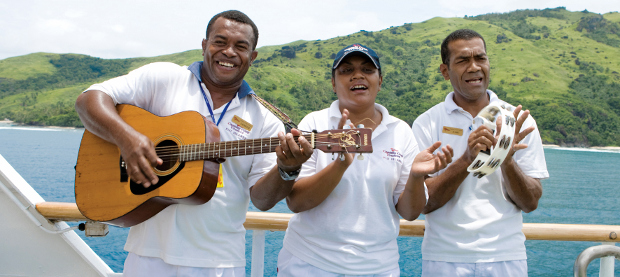 4. Norwegian Cruise Line
If you fancy indulging in the Norwegian Cruise Line experience en route to an exotic Mediterranean, Caribbean or American destination, rest assured your children will be well catered for.
All of the line's ships offer family-friendly activities for kids of all ages as well as two complimentary youth programs: Splash Academy (for bubs as young as six months and kids up to 12 years) and Entourage (for teens). Activities include the likes of dodgeball, cupcake decorating and chilling out at the onboard Aqua Park.
5. Disney Cruise Line
A combination of the latest technology and your favourite Disney characters brings magic to every corner of the almost five-year-old Disney Dream. Sailing on three- and four-night rotations from Port Canaveral in Florida to Nassau in the Bahamas, the cruise is a popular add-on to holidays at nearby Walt Disney World, especially as its third port is Disney's private Bahamian island of Castaway Cay.
Ride the ship's AquaDuck 'water coaster', a twisty tube (with transparent and open sections) that speeds you around the ship; take to the stage for kids' karaoke; or run along the decks solving a detective mystery that relies on interactive art. Budding buccaneers can dress up for a huge pirate party, which stars an exclusive at-sea fireworks show.
Words: Angie Kelly