Did you know that Australia is currently recognised as one of the leading cruise markets in the world? If you simply chat to friends and family, you'll soon realise that cruising is one of the most popular ways to travel.
With a choice of more than 300 ships – small, large and everything in between – and about 2,000 ports of call across the world, there is a perfect cruise for everyone.
Cruising allows you to immerse yourself in the life around you – different cultures and countries – with the perk of only having to unpack once.
On a cruise you can see the world, unwind completely, experience diverse cultures, dance the night away, feast on fabulous cuisine, learn new skills, make new friends and bond with your family.
The possibilities are endless, and the benefits are plentiful…
1. Value For Money
Whatever type of cruise you choose will include your accommodation, food, travel, entertainment and, often, other additions.
2. Discover Other Locales
Waking up in a different place nearly every day is a definite bonus. Explore different regions easily and comfortably.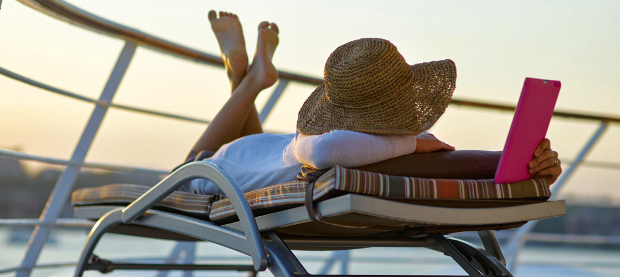 3. Unpack Once
When you board the ship, you really have arrived at your home away from home, and you won't need to pack again until the end of the cruise.
4. Experience Different Cultures
Cruising offers you the opportunity to immerse yourself in various cultures. By visiting different countries, you will be able to learn, absorb and explore the world around you.
5. Shore Excursions
One of the greatest ways to experience the very best of your ports of call is to participate in your cruise ship's shore excursions. These include cultural walking tours, cooking schools, shopping tours and many adventures, including helicopter rides, mountain biking, canoeing, whitewater rafting and trekking.
Book these prior to your cruise or at the start so you don't miss out.
6. Foodies' Heaven
Variety is the spice of life, and this is especially true for the culinary choices on cruises. From poolside barbecues to five-course meals, foodies will love what's on offer.
Most ships have self-service buffets and casual eateries. Formal nights are common too (men should wear a suit, while women should opt for a cocktail dress).
Then there are specialty and celebrity chef restaurants where, for a fee, you can indulge in world-class cuisines. Bookings can be made once on board or pre-booked online, depending on the company.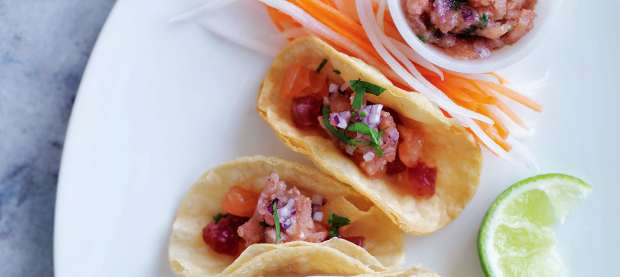 7. Plenty Of Onboard Activities
Many ships have great programs on board and often include options such as swimming, fitness classes, computer training, art auctions, photography classes, dance lessons, cooking, basketball and tennis, to name a few.
Talks on the culture, history, flora and fauna of the region you're cruising are popular, and reputable guest speakers frequently join cruises to conduct these special talks.
8. Entertainment Extravaganza
Every night on a cruise ship is an entertainment spectacular. Consider your ship a floating capital city, with nightclubs, movies, live music, themed parties, magic, comedy, cabaret, Broadway- and West End-style shows, and casinos.
There are options for those who want to sit back and watch, and also for those looking to participate in interactive entertainment.
9. Top-Notch Facilities
Larger ocean-going cruise ships are fitted out with an array of facilities for everyone to enjoy. They often house day spas, gyms, wave pools, cinemas, ice-skating rinks, mini-golf courses, tenpin bowling alleys and rock-climbing walls, to name a few.
10. Sensational Spas
Many cruise ships have lavish spas with extensive treatment menus, which can be quite a rejuvenating way to chill out. Handy hint: Keep an eye out for spa sales in the ship newsletter on larger liners.
Does cruising really suit everyone?
Any budget
Cruises are great for those on a budget and also for people wanting the most luxurious experience on water. With so many options available, you can choose a cruise based on your price point.
Families
Most cruise lines offer a huge range of age-appropriate child and teen facilities and activities supervised by experts. With the children entertained, adults will have time to relax without the young'uns.
Couples
Strolls under the stars, exotic port stops, spa services and intimate dinners make cruising the ideal choice for couples. Want to make it even more memorable? Chat to your Flight Centre consultant to see how the cruise team can help organise a proposal.
Singles
Cruising is a great way to meet people, and if you prefer to keep to yourself, that's easy to do too.
Large groups
Generations of families and groups of friends travelling together will enjoy cruising because of the wide choice of activities on offer. Keep the day for yourself, then catch up with everyone at night.