Inside Cabins
If you're working with a budget, the cabins located in the internal section of the ship are the least expensive and, depending on the ship, they may even have windows looking into the atrium.
These cabins are ideal for passengers who intend on being out and about a lot and don't mind not having a view. Talk to your travel consultant about the price difference between an inside and outside cabin, as the margin may be quite small.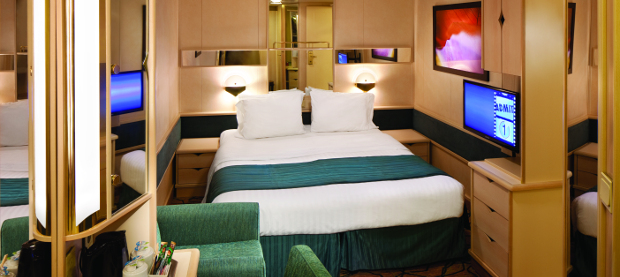 Outside Cabins
Generally, outside cabins are almost identical in size and inclusions as inside cabins, with the only difference being the sealed window or porthole to the ocean, offering natural light into the cabin.
Porthole cabins are on the lower decks and are generally the least expensive in this category. Most modern ships have large picture windows rather than portholes, but these windows may not be opened, so if you'd like a sea breeze in your room, you'll need a balcony cabin.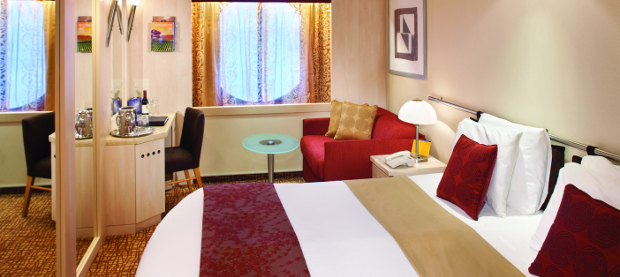 Balcony Cabins
The balcony cabin is the next step up from outside cabins, generally offering the same amenities but with the added advantage of sliding glass doors that are designed to give you access to the outside world – which allows more space to sit and enjoy the view, dine in your room or even have a massage in your cabin.
Chat to your consultant about the price of a balcony cabin, as it sometimes won't cost you much more than an outside cabin.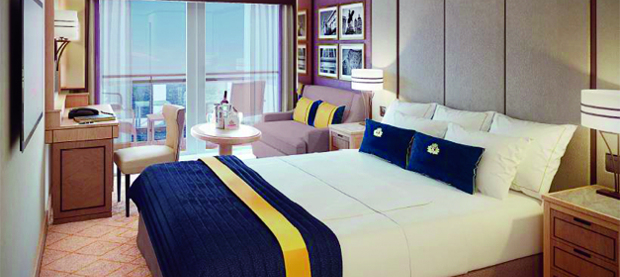 Luxury Cabins
If you want to travel in true luxury, there is a range of options that offer more space and facilities than other cabin categories, encompassing suites, penthouses and villas.
These luxury cabins come in all shapes, sizes and locations. Some have private balconies, others offer interconnecting cabins for families and may accommodate groups of up to 14 passengers.
Spa cabins are another plush option – these suites offer direct access to the ship's spa facilities.