From massive ships that navigate across the seas to vessels that glide down scenic rivers, choosing your cruise is half the fun.
Ocean Cruising
Ocean cruises give you the opportunity to see the whole world, with endless possibilities at your disposal.
These days, highly competitive prices mean it now suits young families wanting a fun-filled experience as well as groups, couples and singles wishing to circumnavigate the globe in high style.
Resort-style ships are the biggest cruise ships, and because of this they house just about everything. Diversity and choice are both huge benefits of choosing an ocean cruise.
Onboard facilities include – but are not limited to – casinos, pools, saunas, rock-climbing walls, ice-skating rinks, kids clubs and entertainment centres, while activities range from 4D movies, destination-based lectures and fitness and cooking classes to dining with the captain and indulging in lavish spa treatments.
The most difficult part of ocean cruising is choosing which one to take. Do you want to shop for a bargain in Singapore, listen to the steel drums of the Caribbean, marvel at centuries-old European architecture or laze on a white-sand beach on an Asian island? With the right ocean cruise, you can do it all.
Why choose an ocean cruise?
A different sight and port nearly every day: Ocean cruises can touch every continent of the world, and onshore excursions and visits are extensive and educational.
Showbiz: Entertainment is world-class, with shows, live music, themed parties, comedy shows and nightclubs on offer.
Cuisine: From casual dining and buffets to specialty restaurants and themed nights, your tastebuds will be taken on a global tour.
Only unpack once: No other kind of holiday allows you to visit different countries with the convenience of only unpacking once.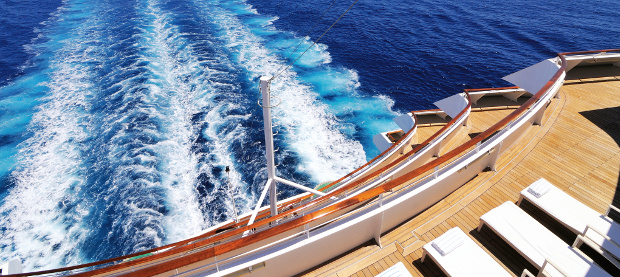 Adventure & Small Ship Cruising
Adventure and small ship cruising allows you to journey to some of the most remote regions of the world. Live life under billowing sails, take part in scientific expeditions and participate in unique experiences and seminars.
This type of cruising often comes down to the choice of destination and, generally, there are fewer passengers on board than on the larger ocean-cruising liners, with numbers starting at fewer than 50 and climbing to about 500.
Smaller ships are at an advantage as their size enables them to cruise to more shallow or narrow waterways, gaining access to unique destinations.
Onshore excursion options are plentiful with this type of cruise, as travelling to destinations that are off the beaten track is essentially about exploring diverse ecological terrains and cultural wonders.
Many adventure and small ships have inflatable Zodiacs that transport passengers into the depths of the environment that is being explored. Traversing spectacular icebergs and watching wildlife, camping out on an ice-shelf or snorkelling with sea lions in the Galapagos Islands are just a few of the options available with adventure and small ship cruising.
Why choose an adventure or small ship cruise?
Off-the-beaten-track destinations: Accessing fascinating places allows you to discover and learn more about your destination.
Onboard experts: Specialist guides assist in making your cruise as wondrous as possible, with informative lectures, interactive classes and in-depth briefings all part of the inclusions.
Responsible travel: Responsible travel is demonstrated by hiring local guides and working with local businesses.
Discover the wild in comfort: Amenities often include state-of-the-art equipment, such as satellite navigation, medical facilities, gourmet cuisine and comfortable cabins.
River Cruising
Intimate, exciting and beautiful, exploring the world's great rivers, lakes and canals offers a spectacular way to see a country up close, especially since towns and cities are often peppered along the edges of waterways.
River ships are smaller than their ocean-going sisters, typically holding 100 to 250 passengers, offering intimacy and comfort.
They cover considerable distances, allowing you to see a great deal of the countries you are visiting. Only having to unpack once is a benefit, particularly as you are able to explore so many different cities on most cruises. Smaller vessels also allow admittance to areas larger ships cannot access.
Cruising through the heart of a destination, whether it's magical Budapest in Hungary, the Nile in Egypt or the fascinating Mekong Delta in Vietnam, is a great way to observe local village life. Ships are often docked in the centre of cities and towns during stops – a dream for any sightseer.
Why choose a river cruise?
Engagement: Embarking on a river cruise is about immersing yourself in your surroundings, which is easy to do because of the proximity of most river cruise ports and shore excursions.
Divine dining: River cruise chefs take great pride in using – and showing off – produce that's local to the area the ship is cruising in.
Easy border crossings: Visas and border patrols are taken care of, so all you have to do is enjoy the journey while someone else sees to the finer details.
Spectacular service: With smaller ships and fewer passengers, the attentive and courteous staff members on board a river cruise feel more like friends.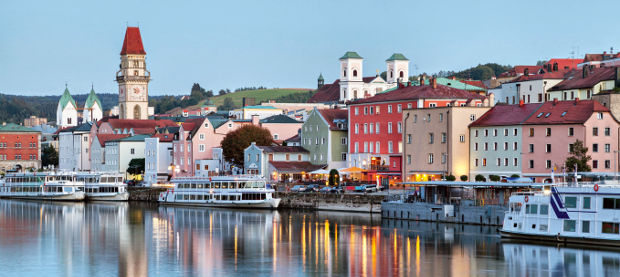 Luxury Cruising
Luxury cruising can be likened to an extravagant floating resort, filled with everything your heart desires. Those who appreciate a first-class travel experience will undoubtedly enjoy cruising aboard a luxury cruise liner, where spacious surroundings, art collections, flawless personal service, extra stateroom amenities, quality linens and onboard enrichment programs are just a few of the inclusions.
Cuisine is creative, fine dining is a highlight and connoisseur wines and premium spirits take centre stage on luxury cruises.
Luxury vessels can carry anywhere from 500 to 1,000 guests and offer a high passenger-space ratio. These ships sail to ports that are chosen based on what sophisticated travellers desire.
Why choose a luxury cruise?
Top-quality amenities: Luxury cruise liners offer a more luxurious experience with their spas, health clubs, pools, restaurants, lounges, entertainment and casinos.
Shore excursions in style: Whether you are exploring the Chilkoot Trail in Alaska or sipping on a fine Chianti in Florence, luxury shore excursions are always designed around comfort and service – just like your onboard experience.
Spacious elegance: Generally, accommodation on a luxury cruise will offer more space and more features. Some rooms feature in-room spas, private balconies, 24-hour butler service and flat-screen televisions.
Fine dining at its best: Dining is understood to be an integral part of luxury cruising. Celebrated chefs design innovative menus, while the attentive staff members cater to every whim.