Large Ocean Ships
Why do you love large ocean liners?
You get the perfect mix of a relaxing holiday and an adventure combined with incredible cuisine, entertainment and nightlife. You can literally enjoy your holiday at your own pace, and I love that.
First-ever ocean-liner cruise?
It was on Carnival Fantasy many moons ago. We cruised to Nassau in the Bahamas. Though it's a small ship by today's standards, I was gobsmacked by its size at the time.
Any wow-factor foodie moments at sea?
Lunching at Tuscan Grille, a specialty restaurant on board Celebrity Solstice, as we cruised through the Milford Sound. We had a window table, the view was out of this world, and the food was spectacular.
Favourite port of call?
Venice. It's such a unique and beautiful city. Getting lost in all the alleys and canals is definitely one of my cruising highlights!
What's your top ocean liner?
MS Oasis of the Seas is my favourite, simply because of the quality entertainment and number of things to do on board.
Insider tip...
Take your seasickness tablets (if you need them) before you go to bed, so you're not drowsy the next day.
- Ellie Downs, travel consultant, Flight Centre Yarraville, Vic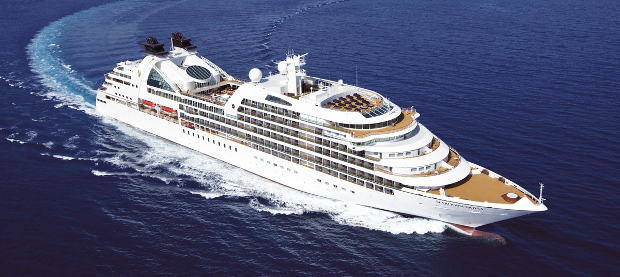 Luxury Cruises
What are your top luxury ships?
Seabourn Quest, Crystal Symphony, Oceania's Marina and Viking Star.
Most luxurious moment at sea?
It was an invitation to the captain's table on a formal night. It harked back to the golden era of cruising.
Why do you love luxury cruises?
They're all-inclusive, so there's no need to budget for any additional expenses on board. I love meeting all the interesting people, plus the fabulous food and the attention to detail.
What was the first luxury ship you evercruised on? And where did you go?
It was Vancouver to Los Angeles on board Crystal Symphony. The most memorable moment was sailing under the Golden Gate Bridge in the early morning with freshly baked cookies and a hot chocolate in hand.
Which other ships are you loving at the moment?
Viking Star. This brand-new ship features beautiful Scandinavian design and has a very homey feel on board. Star is perfectly suited to cruising the Mediterranean.
Insider tip...
Make sure you pick an itinerary with interesting ports. And always choose the best possible ship.
- Lisa Burge, team leader, Flight Centre Fremantle, WA
Expedition Adventures
First-ever expedition cruise?
It was in April 2006, on Orion Expedition Cruises' MV Orion (which is now Lindblad Expeditions' National Geographic Orion).
Where did you cruise to?
I cruised along the Kimberley coast, from Darwin to Broome. It was just after the wet season, so the Kimberley's waterfalls were full of water. Combine this with the amazing rock formations and you can imagine how beautiful the sights were.
Why do you love expedition cruises?
I love expedition cruising because, in my experience, it's an active journey in comfort and style, which I love. I also appreciate the casual atmosphere on board. You can get a bit dirty during the day and then turn up for dinner looking like a new woman.
Best moments at sea?
In 2010, I took a three-day cruise on the Zambezi River, which borders Chobe National Park. The Zambezi Queen was small, friendly and had the most gorgeous African decor. It was fabulous to be able to watch whole groups of elephants come down to the river for a swim at day's end.
Insider tip...
I always pack a pashmina as it's really warm and also great when dealing with cultural sensitivities.
- Lucy Wallace, team leader, Flight Centre Whitsunday, Qld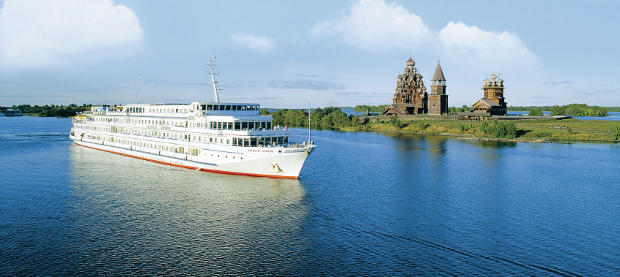 River Cruises
Why river cruising?
River cruising is by far my favourite mode of travel. Once you step aboard and unpack your suitcase, you can just relax into your holiday. The scenery changes daily, but your hotel comes with you.
Any stand-out river cruises?
I've been lucky enough to experience a variety of cruises: Russia with Viking River Cruises, the Rhine and Moselle with Scenic, and the Mekong with APT. They all offered completely different cultural experiences, sights, flavours and entertainment.
What's your river-cruise highlight?
Visiting the Christmas markets along the Danube with Uniworld was most certainly a highlight for me. It seemed as though every single house, shop, cafe and business were lit up and decorated like a storybook.
Best advantage of river cruising?
In Europe, the vessel gets to dock right in town, so you can step off the ship and take yourself on an adventure at your own pace. It's great to get out and about to explore on your own while knowing that home isn't too far away.
Insider tip...
Some companies provide bikes, which you can use to ride through local towns.
- Luisa Parton, senior consultant, Flight Centre Doncaster, Vic
Round-The-World Trips
Why do you love world cruises?
From the Acropolis of Athens and Pompeii to the Big Apple and even a Bedouin desert camp, there are so many places you get to see. For people who prefer not to fly, it's a great opportunity to see the world. And the friendships you form are for life.
What makes world cruises so special?
The highlight is often the sail-out party from Sydney. Seeing the anticipation on passengers' faces is great. They know they'll be away for three months and won't have to deal with any airports during that time.
How do you pack for a world cruise?
Pack items that you can dress up or down. Black pants, a smart black top, cashmere wraps and some pearls or statement jewellery will go a long way. Many of the formal nights on board are smart casual.
Any wow-factor foodie moments at sea?
Eating sea bass at Red Ginger restaurant on Oceania Cruises and lobster linguine at Prego on Crystal Cruises. I also did a food and wine cruise to France and Italy with Seabourn. We visited local markets, where I tried things I never thought I would.
Insider tip...
Pack from the shoes up. If they don't go with six outfits, keep them at home.
- Nikki Bouveng, travel consultant, Flight Centre West Lakes, SA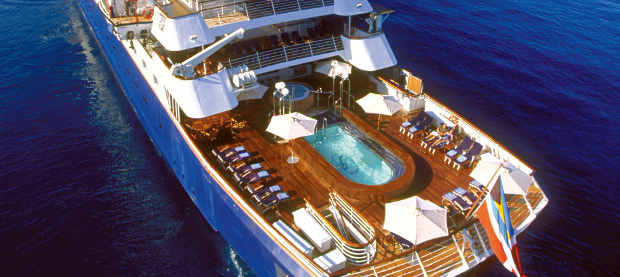 Boutique Ships
Best moment on a boutique cruise?
Cruising on board Viking Star and visiting St Petersburg's Catherine Palace was the best. In the Explorers' Lounge, you feel like you're in your own home – there are books and artefacts everywhere.
Favourite cruise destination?
The Baltic. From Tallinn to Copenhagen, the ports of call are so different. During the summer months, the daylight lasts until 11pm, and the amazing sunsets glow with beautiful purple and lilac colours.
Why do you love boutique cruising?
The service is more personalised, and the staff really do make you feel special. Boutique cruises are more intimate, so you get to know many of the people on board.
Any favourite boutique ships?
I've yet to cruise on the two SeaDream yachts, but they really take my fancy. They carry as few as 70 passengers and mainly cruise through the Mediterranean.
Any wow-factor foodie moments?
Dinner at Manfredi's Italian Restaurant on board Viking Star was amazing.
Insider tip...
Most boutique cruises go with a casual country-club feel when it comes to attire.
- Melissa McDonnell, assistant team leader, Flight Centre Raymond Terrace, NSW