Big-Ship Ocean Cruising
Who enjoys an ocean cruise? Everybody! Some cruises cater more for families while others are better for adult foodies – but, generally, big-ship cruising caters for every type of passenger.
Play
Option one:
Cruise ships just keep getting bigger and better. Royal Caribbean has introduced the largest cruise ships in the world over the past few years, which means there is room for so much more onboard fun – from roller-skating and simulated skydiving to musicals and live bands. And don't forget activities like trivia, mini golf and even surfing lessons.
Royal Caribbean's soon-to-be launched mega liner Ovation of the Seas will be heading to Australia in December 2016, offering cruises to New Zealand.
Once on board, foodies will think they have died and gone to heaven; dining highlights include the majestic The Grande Restaurant and the ever-popular Jamie's Italian.
But if you want to be one of the first to travel on this ship, you'll have to get in quick – one of the itineraries has already sold out!
Option two:
P&O's five vessels – Pacific Aria, Pacific Dawn, Pacific Eden, Pacific Jewel and Pacific Pearl – are all popular options, especially for first-time cruisers.
They homeport in Australia and head to the popular South Pacific. If you're interested in themed cruises and you're part of the younger crowd, make sure you find out what P&O has to offer.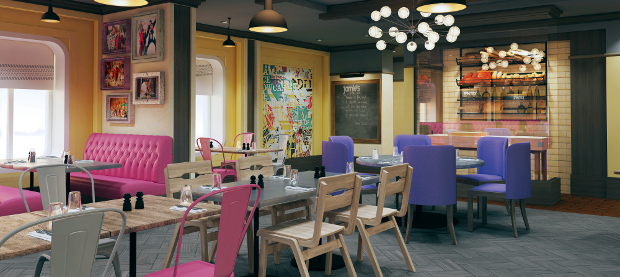 Stay
Thanks to the size of ocean liners, there really isn't a bad place to set up home. On smaller ships, rooms in the middle of the vessel are popular for having the least amount of movement, but the modern stabilisers on big ships means this is no longer a concern.
If possible, it's best to go with an ocean-view cabin, as they allow gorgeous rays of sunshine to fill the room.
Having said that, if you're a price-conscious traveller who likes a good sleep-in, an inside cabin could be up your alley.
For a great view and some fresh air, a balcony cabin is the way to go. You can have brekkie in your PJs without having to join the crowds, or sip a cocktail in peace as you watch the sun go down from the comfort of your own room.
Big money equals big suites, with more space to fit your own sitting room, walk-in wardrobe and dining table.
But no matter what cabin you choose, you'll have all the mod cons, such as a TV and air-conditioning as well as beautiful toiletries – just like what you'd expect to find in the best hotels.
- Emma Hardy, Cruise Specialist, Flight Centre Altona, Vic
Boutique River Cruising
River cruising is perfect for well-heeled travellers who have been across the world on land and are ready to see it in a new light.
It allows you to enter most small towns from the port and glide through the river systems as opposed to getting stuck in traffic on the main highways. It also suits those who love a good old-fashioned luxury experience.
With river cruising, you'll get the convenience of an all-inclusive trip with the opportunity to take in the beauty of a region without the hassle of transferring yourself (and your luggage) between cities and hotels.
Play
Option one:
Uniworld offers boutique river cruising in smaller boats that service different routes of the ever-popular Amsterdam to Budapest journey.
The brand has paid homage to former European royalty by naming three of its ships S.S. Maria Theresa, S.S Catherine and S.S Antoinette – fitting, as you are sure to feel like royalty yourself on board these breathtaking vessels.
What sets Uniworld apart from its competitors is the personalised luxury it offers.
In your ultra-lavish stateroom, you will find handcrafted Savoir of England beds, L'Occitane and Hermes bath and body products, interiors featuring Brazilian marble and 19th-century Venetian glass mirror, and butlers trained to Buckingham Palace standards.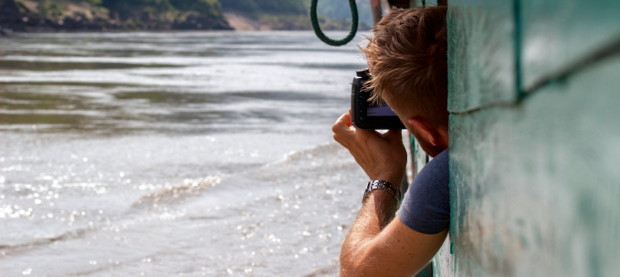 Option two:
A cruise along the Mekong River is the ultimate way to see Asia. With Scenic, you will get all the luxuries of river cruising but with an even more defined boutique feel.
Scenic offers multiple cruises that chart the majestic Mekong River, travelling through Thailand, Vietnam, Cambodia and Laos.
 The ultra-modern Scenic Spirit has an almost 1:1 staff-to-guest ratio, holding a maximum of 68 guests for an intimate experience.
 Each suite offers luxurious contemporary fittings, a private balcony, an infotainment system and a personal butler. The ship also boasts an open-air cinema and pool to make the most of the warm climate.
Stay
I recommend staying in a balcony suite, or at least a stateroom with a view, as this is what river-cruise guests come back for time and time again.
With both Uniworld and Scenic, you'll be offered a beautiful standard of travel complete with butler service, 24-hour room service, Wi-Fi, lavish fittings, sumptuous cuisine and tailored sightseeing trips – you really can't go wrong!
- Luisa Parton, Senior Consultant, Flight Centre Doncaster, Vic