4 February 2016
Words by Carlie Tucker
So you're headed to the USA via Dallas? Leave those old cowboy boots and ten gallon hats at home because this capital city is all about big city sophistication with just a hint of that southern charm. It's true that everything is bigger in Texas, so when it comes time to decide where to eat, stay and play, you'll be spoilt for choice. Make the most of your short stint in 'The Big D' with the help of a few of these useful hints.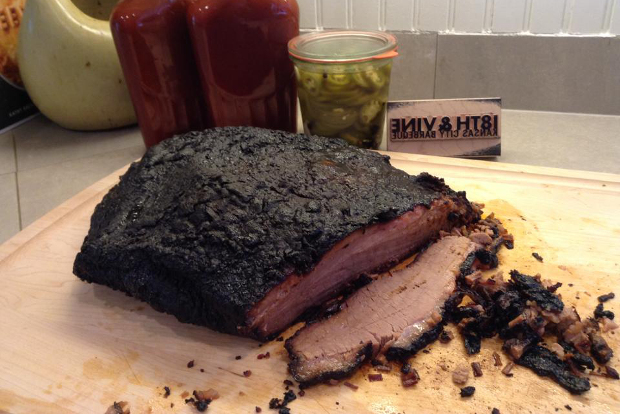 Where to Eat
If one thing is true in the south, it's that a hearty meal is the answer to ... everything! Even those with the best intentions tend to overeat when faced with such temptation, but who can blame them? The food is delicious.
If you're up for a good hit of sweet in the morning, The Mecca Restaurant has been providing diners with their daily sugar rush since 1938 thanks to their famous cinnamon rolls. They're big, buttery and dripping in icing. They're also made fresh every day so get in early to ensure you get a taste.
With your sweet tooth well and truly satisfied, you may want to tone it down with a lighter lunch. Or you could go to Uncle Uber's for one of their famous shaved rib eye 'sammiches'. It's a warm black angus beef baguette topped with grilled onions, blue cheese, romaine, tomato and roasted garlic mayo and it's delicious. Just ask the swarm of locals that line up every day.
It would be remiss to visit Dallas for 24-hours and not try a little BBQ. Set aside some time come dinner to indulge in this regional favourite at 18th & Vine BBQ. The digs are a little bit nostalgic and the BBQ is all old school authentic thanks to the watchful eye of Pit Boss Matt Dallman and Chef Scott Gottlich.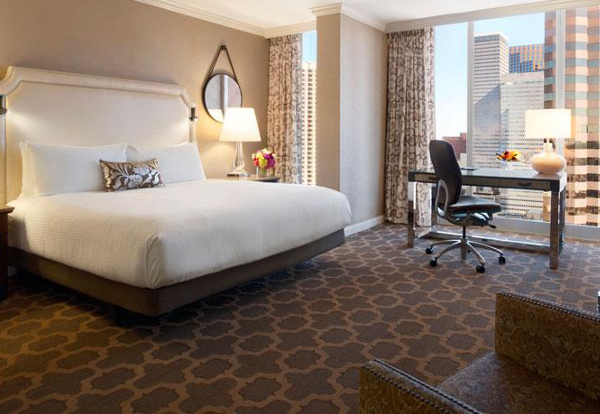 Where to Stay
The city is chalk full of choice when it comes time to decide where to stay. It all depends on where you need to be. If you want a taste of the heart of Dallas, a stay in the Fairmont Dallas in Downtown Dallas is a good choice.
The Arts District is at your doorstep, making sightseeing quick and easy. It's also decked out with 545 elegant and welcoming guest rooms and suites. Plush pillow top mattresses and marble bathrooms come standard as does an in-room desk. FCBT customers that book through their Travel Manager will also have access to SmartSTAY benefits such as complimentary WiFi, late check-out to 3pm and a room upgrade (subject to availability at check-in).
---
Looking for more stopover guides in the USA? Stopover Guide: 24 Hours In Los Angeles
And this one. Stopover Guide: 24 Hours In Pittsburgh
---
Another Downtown Dallas option with style and 4-star service, the Adolphus immediately charms with its Baroque-style facade. The interiors are just as elegant, harkening back to times gone past with a grand sweeping staircase, wood panel walls and regal Flemish tapestries.
The 422 guest rooms and suites are bright and airy with all the modern comforts one would expect at a top business hotel. This includes WiFi access, in-room desk with two-line telephones, coffee makers and spacious bathrooms.  
For those that prefer a quick getaway, the Grand Hyatt DFW is a quality stay connected to the Dallas/Fort Worth international airport. It features 298 air conditioned guest rooms with sleek, modern style and engaging views over the surrounding area. Everything you could need for a comfortable stay is accounted for with pillow top mattresses, WiFi access and modern bathrooms.
There is also an on-site spa should you want nothing more than a massage or treatment after your international flight. If you feel like venturing out and about, the Bear Creek Golf Club is close by as is the Grapevine Vintage Railroad and Grapevine Historical Museum.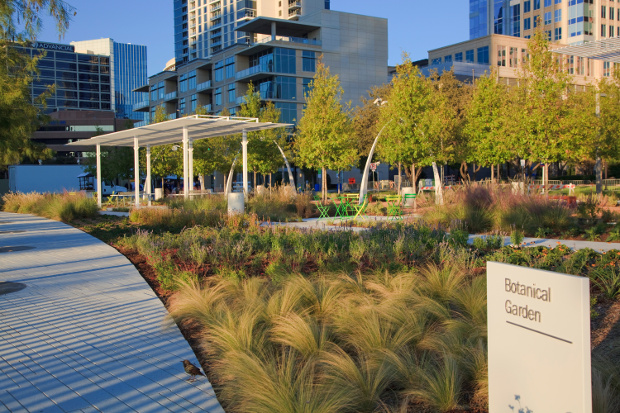 Where to Play
It doesn't matter what takes your fancy when you travel, Dallas is sure to satisfy. The city is brimming with cultural and historical landmarks, green spaces, shopping options and, of course, sports.
If you prefer historical pursuits on the road, you can't miss the Sixth Floor Museum at Dealey Plaza. This former Texas School Book Depository features a permanent exhibit dedicated to the life, death and legacy of President John F Kennedy. Just a block away, the Old Red Museum of Dallas County History & Culture is another treasure-trove of surprising facts and stories about Dallas.   
Explore the greener side of the city with a visit to Klyde Warren Park. Dubbed the Dallas rendition of Central Park, this sprawling park is built atop a busy downtown freeway. It's all about games and performances by local musical, theatre and dance groups. Or simply stroll the 5.2 acre lawns for a peaceful look at everyday life in Dallas.  
Shop-a-holics will hit their stride in this capital city. It features more malls per capital than any other in the USA. But if you want to get to the heart of it all, The Northpark Center should not be missed. It is considered to be one of the premier shopping destinations in the USA. Designed by Raymond Nasher, it features over 235 retailers with the likes of Neiman Marcus, Tiffany and Valentino ready to exercise the ol' credit card.
Perhaps one of the most well-known activities of Dallas is their Cowboys. This famed NFL team calls the AT&T Stadium home and is well worth checking out if you're visiting during the season. If American football isn't really your thing, what about a professional hockey, basketball or baseball game instead? 
Other Travel Articles You Might Like...