3 June 2015
Words by Ben Stower
The city of Rockhampton, located in Central Queensland, is known (controversially so) as the Beef Capital of Australia. However, no one could debate its status as an integral transport hub in Queensland.
The city provides links to the Central Highlands, Capricorn Coast and numerous mining and industrial areas in the state. Although it's not a typical holiday destination, if you work in certain industries you might find yourself spending a night or two within its limits.
Rockhampton has a surprising amount of accommodation, dining and sightseeing options for business travellers. You've got 24 hours in the city? We've got you covered.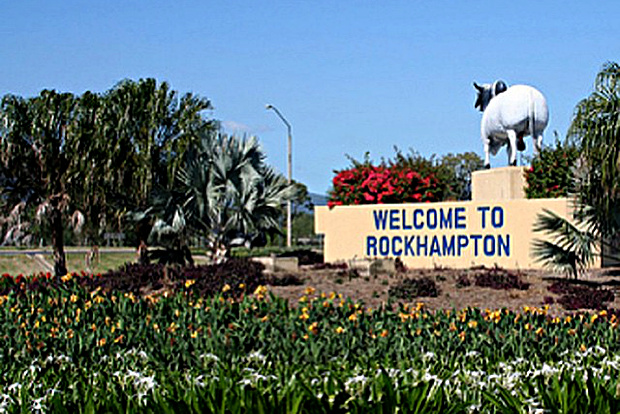 Dining
Breakfast - Cafe Bliss
As breakfast options go, Cafe Bliss is a definite highlight. Open from 6am during the week and 7am on weekends, the restaurant's welcoming small-town atmosphere is perfect for a relaxed breakfast or quick coffee stop. All the food is homemade and reasonably priced. Popular menu items include the Spanish Omelette and Big Breakfast.
Lunch - That Joint Espresso Bar
There are few better places for a midday pick-me-up than That Joint Espresso Bar. One of the city's more laid-back and indie establishments, That Joint would fit in with Melbourne's coffee crowd. While the food menu only offers basic, light meals, the coffee options are quite robust. Comfortable seating indoor and outside provides a good setting for afternoon meetings out of the office.
Dinner - Riverside Restaurant
Some of Rockhampton's best views are along the Fitzroy River, which separates the city's north and south sides, and the Riverside Restaurant boasts fantastic river vistas on its dining deck. With great views comes an increased price, but you're also paying for a charming atmosphere (live music on some nights) and quality food including the one of the region's biggest exports: beef.
Post-work drinks - Customs House
Customs House has been a part of Rockhampton since 1901, but only recently has it become known as a boutique drinking establishment. In one 'wing' you have The Lounge where you can order more than 15 cocktails, take part in wine appreciation nights and enjoy acoustic music. There's also The Basement, with a courtyard and indoor area perfect for a few 'knock-off' drinks with colleagues.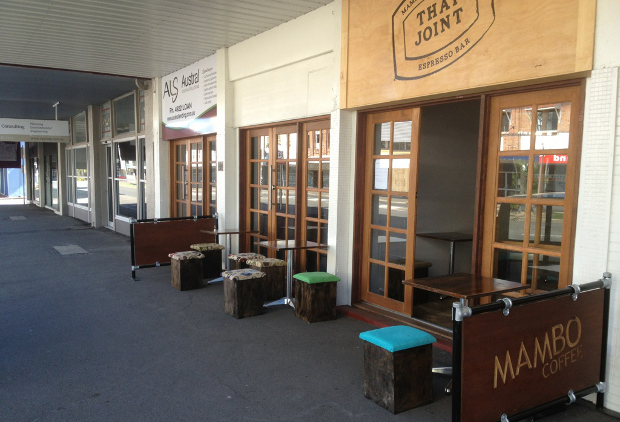 Image: That Joint Espresso Bar
Sleeping
Luxury - Empire Apartment Hotel
Situated right on the Fitzroy River, the Empire Apartment Hotel is well-equipped for accommodating business travellers. The King Deluxe River View Apartment combines work with leisure, thanks to a spacious lounge room, balcony and personal office. There's also a hi-tech conference centre for hosting meetings, and multiple onsite dining options including Ribs & Rumps and a coffee shop.
Affordable - Capricorn Motel & Conference Centre
This family-run motel is quite different to typical business accommodation. The garden setting provides a much more peaceful atmosphere compared to four walls and a bed. Stay in the affordable Queen Room for a private patio and complimentary breakfast. Business facilities include a meeting/conference area with all the necessities such as Wi-Fi and catering.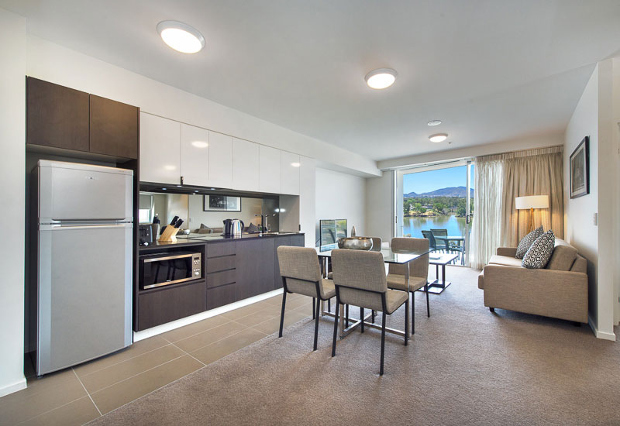 Image: Empire Hotel
Downtime
Sightseeing - Archer Park Rail Museum
Right in the middle of the CBD, you can step back in time to an older age when trains were the primary form of transport. The Archer Park Rail Museum has a variety of historical exhibits such as QR locomotives and wagons, rail tractors and realistic representations of stations back in the 1930s. A restored Purrey Steam Tram is also usually available for rides on Sundays.
Nature - Rockhampton Botanic Gardens & Zoo
While walking through the Rockhampton Botanic Gardens it doesn't take long for the city noise to die down, replaced by the sounds of waterfalls and native birds. There are various landscapes such as the Japanese Gardens, Murray Lagoon and Gardens Tearoom to explore. Attached to the Gardens is the Rockhampton Zoo, home to wombats, dingoes, koalas, primates and more.
Something different - Dreamtime Cultural Centre
Discover Australia's Indigenous and Torres Strait Islander heritage and traditions at the Dreamtime Cultural Centre. You can take a guided 90-minute tour that includes a didgeridoo performance, a visit into a recreated Torres Strait Islander village, Aboriginal dancing and a lesson in boomerang throwing.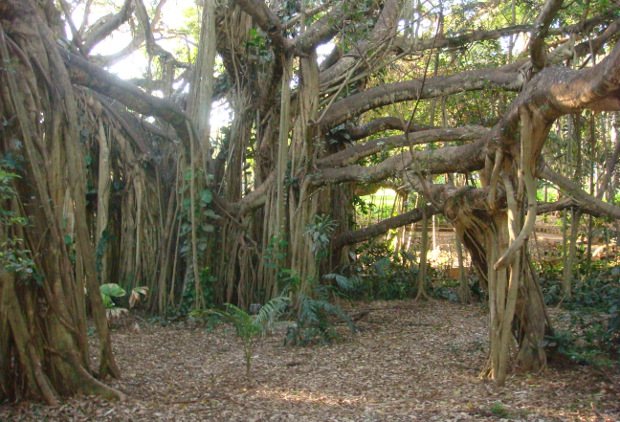 Image: Wikipedia
Other Travel Articles You Might Like...