25 November 2015
Words by Renae Robinson
Never check a bag and not the type to wash your smalls in the sink? Here's what you need to know about hotel laundry services, which can save you the time and hassle of organising a clean wardrobe when you're on the road.
Full Laundry Services
Many of the big hotel chains have full laundry or valet services. For example, AccorHotels' Mercure Treasury Gardens Melbourne offers laundry, dry cleaning and pressing. Complete the checklist to indicate what you need done and any preferences – say, shirts folded or on a hanger; or pressing only – put your laundry in the valet bag provided, and leave it outside your room before the specified time (9am Monday to Friday or 8.30am Saturday).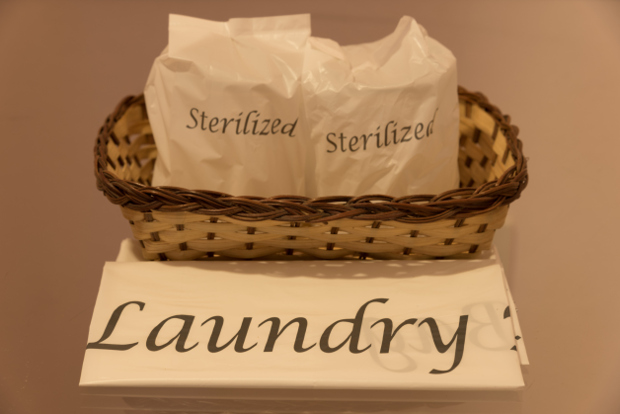 DIY
Some hotels also have a guest laundry or self-laundry facilities, including some Ibis and Mercure hotels. Often coin-operated, they may turn out to be a cheaper option if you only want to do socks and jocks, or if you have a last-minute item. Some automatically dispense liquid detergent, so you don't need to worry about packing your own.
Alternatively, apartment hotels, such as the Mantra Group and some Mercure properties, have in-room laundries so you can wash in privacy (laundry powder is often supplied).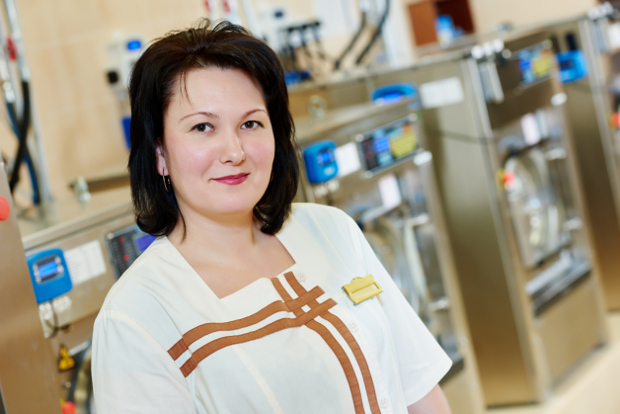 ---
Style brigade: Qantas Club Asks Members To Scrub Up
Cutting costs: 10 Ways To Save Money While Travelling For Work
---
Turnaround
In-house laundry services are pretty quick, with same-day, overnight and express options available, depending on where you stay.
AccorHotels says its Sofitel properties can, on average, have your laundry back to you by 2pm if it is picked up before 9am. If the item is urgent, however, it can be returned within one hour, during normal business hours. AccorHotels' Mercure properties typically offer same-day laundry services, meaning in by 9am and back by 5pm. And its Ibis properties generally offer same-day laundry services, if picked up by 9am.
Be aware that some laundry services do not operate on public holidays, or charge an extra fee.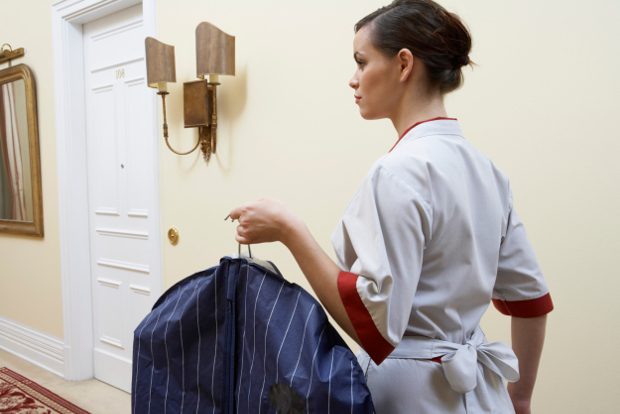 Cost
Hotel laundry costs can vary wildly. For instance, Mantra Group national sales manager - consortia partnerships Lucy Rawcliffe says: "Due to our apartment style, most of our properties have their own laundries within the room, which alleviates the cost of sending off items for laundering services. We do, however, offer laundering facilities within many of our hotels, so you can send off your dry cleaning. Rates would vary for each location."
AccorHotels says Sofitel charges on average $13 for a business shirt. Meanwhile, Mercure charges on average $15 for a business shirt; and Ibis charges on average $3 to $20 per item.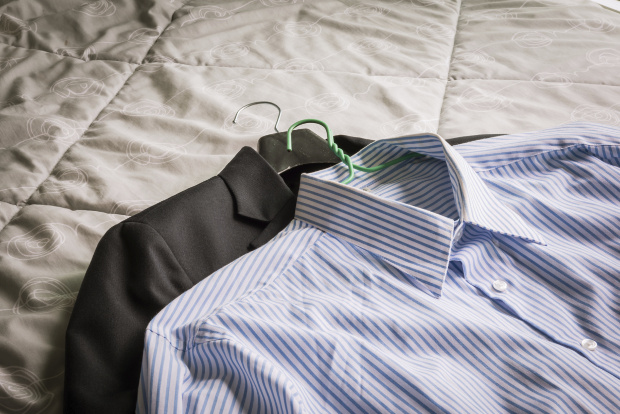 Mercure Treasury Gardens Melbourne charges from $3.50 to launder a handkerchief to $32.50 to dry-clean an evening dress. Clean socks will set you back $5, while dry-cleaning a two-piece suit costs $26.
Another option is Flight Centre Business Travel's SmartSTAY program, which offers complimentary additions at a huge range of participating hotels worldwide. For instance, SmartSTAY additions at the Pan Pacific Perth include three pieces of pressed laundry with a minimum three-night stay. Internationally, the Pan Pacific in Dhaka, Bangladesh, includes three complimentary pieces of laundry per stay; and the Swissotel in Quito, Ecuador, offers one complimentary piece of laundry.
And before you think about defecting to the nearest laundromat, check if the cost of travelling to and from the facility, plus washing powder, plus the actual wash – not to mention your valuable time – is really worth it. It may add up to more than the cost of having your laundry done in-house. 
* Images courtesy of Getty 
Other Travel Articles You Might Like...