22 June 2015
Words by Carlie Tucker
We've all been there, planning a long haul flight and wondering if a stopover to break up the journey is really worth it. The fall back option for most travellers is to book the quickest flight, but this may not be the best approach to long haul travel. Of course, there are plenty of things to consider when making the decision, which is why we're looking at the pros and cons of scheduling a stopover.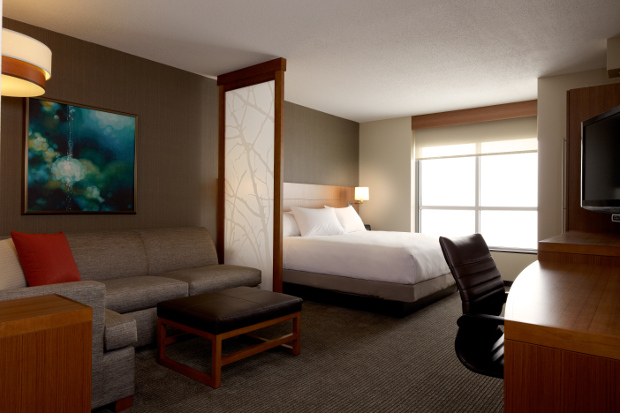 Pros:
Break up a long flight: The most obvious benefit of a stopover is the fact that you can break up your journey. Rather than stuffing yourself into an economy seat for 10 plus hours, you may only have to endure two five hour stretches with a 24 hour break in between.
It's a chance to get off the plane for a proper stretch of the ol' legs. You'll also get the chance to have a proper meal and get a good night's sleep before you wake up and clean up in preparation for the next leg of your journey. 
Catch up on your work: Business schedules are generally packed to the brim when it comes to international travel. Often times it's difficult to find a spare moment to yourself as it's a rush to get everything done before you go, while you're travelling and when you get back. Having 24 hours in the middle of your journey (both there and back) is the perfect opportunity to catch up on everything.
A stopover allows you to seclude yourself in the comfort of a hotel room with a proper work space. On the way there, you can get prepared before the onslaught of meetings that no doubt lies ahead. And, on the way back, it's the perfect opportunity to take stock of your trip and organise your thoughts before reporting back when you return.
Change to explore a new city: When it comes to sightseeing, you may be surprised at how much you can accomplish in 24 hours. Assuming you've caught up on all your work, your schedule is suddenly free for a little foray into the tourism side of travelling.
With plenty of stopover destinations providing quick guides on city highlights, it's easy to get an authentic and rewarding experience in a short amount of time. It's the perfect chance to de-stress and actually enjoy your time on the road. 
Your Health: Believe it or not, long haul flights will put your mind and body through the paces. From jet lag to Deep Vein Thrombosis (DVT), there are both physical and physiological effects to keep in mind when planning your trip. Breaking your journey into more manageable chunks of flying time is a chance to give yourself a break from the effects of flying.  
Aside from escaping the confines of crammed airplane cabins, a 24-hour break will let you stick to your health routine. Skip the airline food, schedule your morning/evening run and get a full eight hours of sleep. You'll ultimately arrive at your destination feeling rested and relaxed rather than tired and frustrated.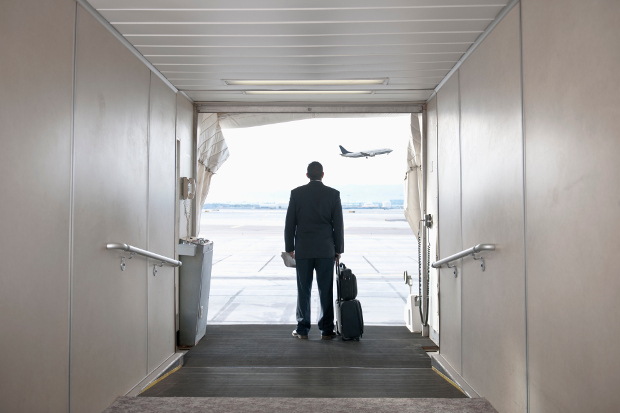 Cons:
Adding time to your journey: Time is a valuable commodity these days. This is especially true for business travellers who need to pack as much as possible into their schedules to ensure each trip is productive. This is why many business travellers prefer to get their flight over with as quickly as possible.
 It can be nigh impossible to find an extra day to schedule a stopover on your way to your destination, let alone a second 24-hour stint for your return trip. If you simply don't have the time, forcing a stopover can even make things that much more stressful as you struggle to fit everything into your already packed schedule.
Increased chances of in-transit delays: Even on the best of days, airports are subject to unexpected delays. Whether it's due to late passengers, technology snafus or the unpredictable wrath of mother nature, there are a huge number of things that can cause flight delays and even cancellations.
Stopping off mid-journey definitely increases your chances of falling victim to these pesky in-transit delays. And while airlines and airports will do their best to ensure that every passenger arrives at their final destination with minimal interruption, delays and cancellations are a sure way to kick off, or finish, a business trip on the wrong foot.
The dreaded missed flight: Missing a flight is tough, but it seems all the more stressful if you're trying to manage a hectic business schedule. Scheduling a stopover mid-journey means going through the stresses of catching a flight twice as much as you would on a direct flight. From traffic delays to long check-in lines, a stopover could mean falling victim to circumstances in which you miss your flight.  
There are plenty of pros for booking a stopover on your next long haul flight, but the cons are definitely worth consideration. In the end, it's really a matter of your specific situation. If time allows, a stopover can definitely assist in making your overall trip a successful one. If not, there are plenty of steps to take to ensure a productive direct flight. 
Other Travel Articles You Might Like...