15 July 2015
Words by Ben Stower
When it comes to choosing the right headset for travel one must consider numerous aspects such as noise cancelling capabilities, comfort, space efficiency, audio quality and price. Although it's near impossible to find a headset that excels in all of the aforementioned areas, the market is full of quality options.
With this in mind, we've sourced the five best headsets right now in their respective fields: noise cancelling, in-ear, over-ear, budget and luxury. Needless to say, a pair of the below headphones will make all forms of business travel an absolute pleasure.
Noise Cancelling - Bose QuietComfort 25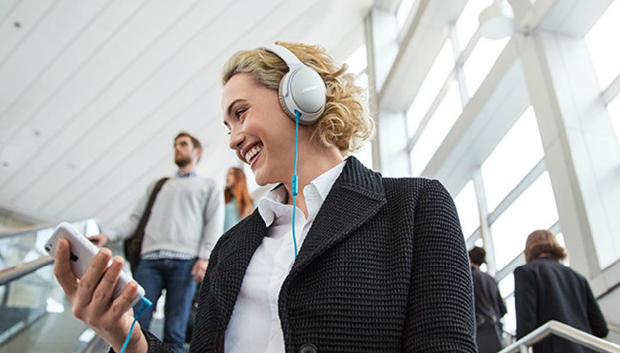 Image: Bose
Bose has become known for its noise cancelling headphones and their most recent product, the Bose QuietComfort 25 (QC25), manages to extend the gap between other headset companies. The over-ear design allows the QC25 to reduce overall sound slightly better than the in-ear version, Bose QuietComfort 20, but in a room of ten travellers it might be an evenly split vote.
Like most modern headphones, the Bose QC25 features a fold-up design and won't take up much more space than the average novel. Battery life is an impressive 35 hours and there's a light-up alert that flashes once power drops below seven hours. Even if you run out of juice mid-flight, you can still use the headphones with reduced sound quality.
Speaking of sound, the QC25's audio is an improvement on its predecessor, the QC15, with tighter acoustics and a fuller bass. However, Bose's strength has always been in its noise cancelling, and unfortunately its sound remains stuck in the average class when it comes to headphones in this price range ($300+).
In-Ear Headphones - NHT SuperBuds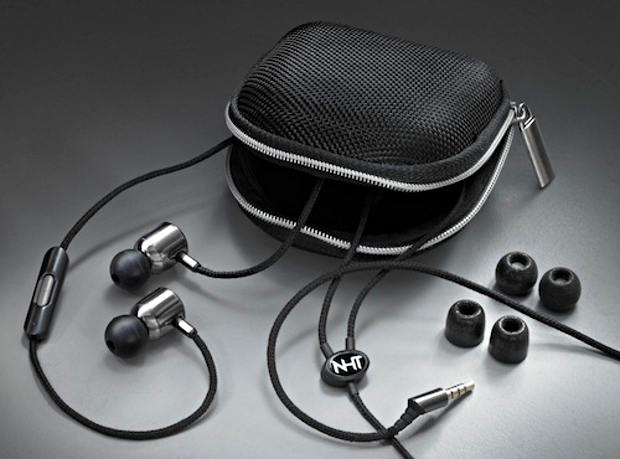 Image: NHT
Situated in a more affordable price range ($99-$125), the NHT SuperBuds' sound just as good, if not better, than a lot of headphones closing in on $200. There's very little criticism to be made about audio quality, other than a slight treble weakness, and the headset avoids any annoying muffling during layered tracks.
The SuperBuds come with a range of tip sizes in latex and foam, so most wearers will find a comfortable fit. The various sizes also give these headphones good noise isolation capabilities by creating a tight seal. The headset comes with a small carry case for safe storage, which won't take up much space in your carry-on.
Over-Ear Headphones - Beats Studio Wireless
Image: Beats by Dr Dre
Named CNET's Best Bluetooth Wireless Headphone Of 2015, Beats Studio Wireless headphones come with a high reputation, along with a high price tag. At a little less than $500, the headset is friendlier to your ears than your wallet.
The headset's Bluetooth capability means you no longer have to worry about the cord getting tangled in your bag or caught on your seat. The in-built rechargeable battery lasts for 12 hours (not as long as the Bose QuietComfort 25), but you can recharge on most planes using the micro USB. There's also a gauge to let you know how much battery is left before you fly.
Sound quality has never been an issue with Beats headphones and the Studio Wireless is no different. You can also enjoy a quieter cabin noise, thanks to the Adaptive Noise Cancelling mode. Although not the best in the biz, it's effective enough to provide a more pleasant listening experience.
The Beats Studio Wireless headset comes in a range of colours, providing that more personalised look, and can also fold up into a compact size.
Budget - MEElectronics A151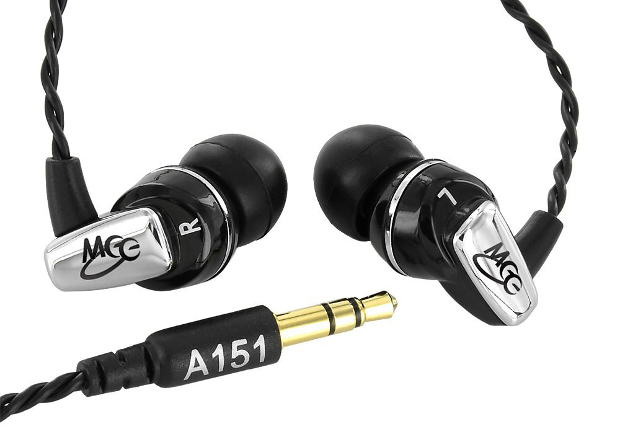 Image: MEElectronics
The A151's are a good set of in-ear headphones for the budget conscious, costing less than $50 at most retailers. Sound quality is on par with most other headsets in this price range and the tangle-resistant cord makes pulling these out of your bag less of a nightmare.
The range of in-ear tips offers a good selection for finding the right fit and employing some passive noise isolation – though nowhere near as effective as higher-priced options such as the NHT SuperBuds. Some wearers also find the tips a little too rough for comfort.
The biggest weakness is a lack of in-built microphone for making phone calls, but these still remain one of the most affordable and balanced headphones on the market in regards to sound.
Luxury - Sennheiser Momentum Wireless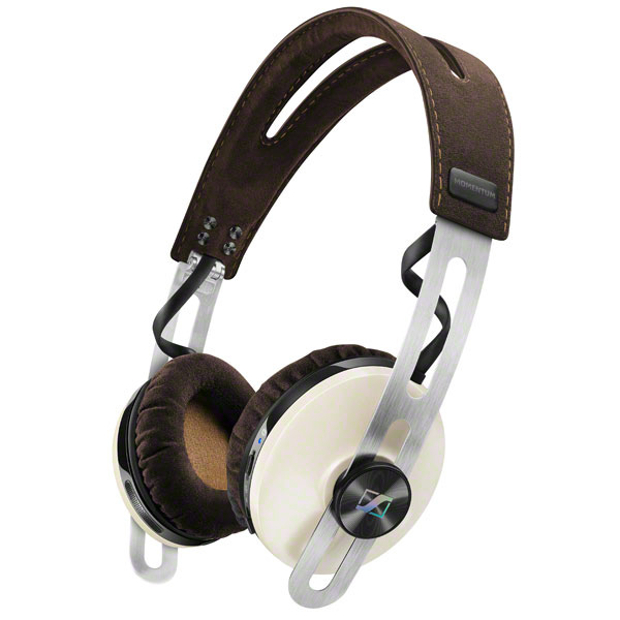 Image: Sennheiser
With a brown leather headband and earpads, gold-coloured stitching and stainless steel, the Momentum Wireless has a luxurious appearance, complementing what it achieves on an audio level. If not for its outlandish price ($500+), the Momentum would come close to achieving the perfect headset – wireless is a bonus.
The headset performs well in the sound department, providing beefy bass, clear vocals and crisp orchestral notes. The bass occasionally comes through too strong, but this can be a positive for some users.
The battery life is estimated at 22 hours and you can expect to wait three hours for the headset to recharge to 100% once flat. Although the Momentum Wireless is foldable, it will still occupy a fair chunk of space in your carry-on. It also comes with an airplane jack adaptor, so you can use the headset with in-flight entertainment.
The noise cancellation ability is typical for other noise cancelling headphones, but still far removed from the Bose QuietComfort range.
Other Travel Articles You Might Like...