3 September 2015
What comes to mind when you think of Queensland holidays? You've probably got a picture-perfect idea in your head; visions of golden beaches and idyllic islands...
Bumpy roads and scorched, red earth don't immediately spring to mind, but that's exactly what makes a journey into the Queensland Outback worth your while.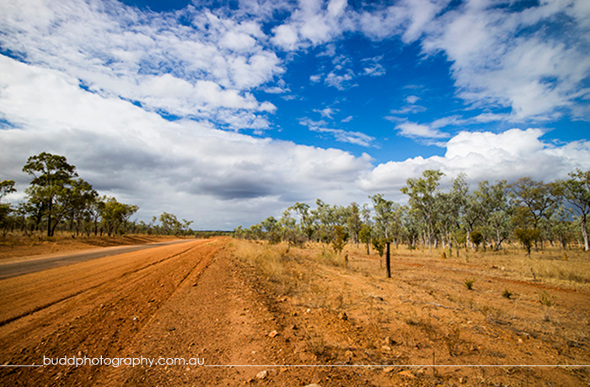 Don't dismiss the state's interior when it comes to tripping around the Sunshine State. Nobody will hold it against you if you want to start small. Perhaps a couple of nights in Roma? A week in 'The Isa'? A pilgrimage to the Birdsville Races?
A month-long road trip along the Savannah Way isn't for the faint of heart. Australia's Adventure Drive cuts straight across the country's north, spanning three states and territories, connecting Cairns and Broome.
In its entirety, it's 3,700 kilometres and encompasses 15 National Parks and World-heritage areas. This is the mother of Australian road trips.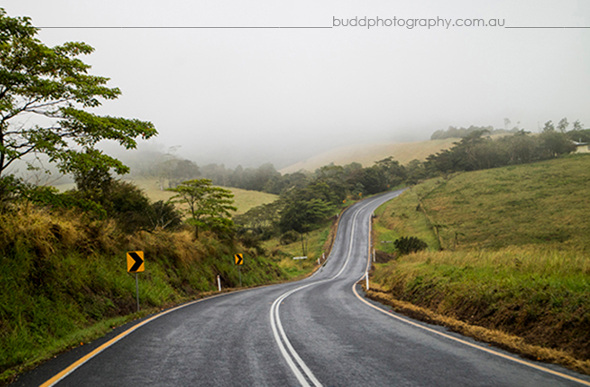 The eastern arm of the Savannah Way begins in the Tropical North Queensland city of Cairns, winding westwards through the Atherton Tablelands into the Gulf Savannah.
Photographer and tourism ambassador Roslyn Budd grew up in the tropical town of Innisfail in Queensland's Far North and has always been drawn to wide open spaces, and rocks (did we mention she's a geologist by trade?).
The spaces don't get much more open than along the Savannah Way, which is undoubtedly what drew Roslyn and her husband Stephen to buckle up and trip from coast to coast.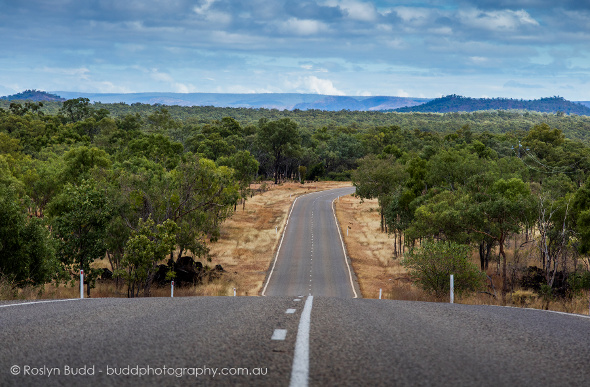 "Basically, we hadn't travelled the entire route before and we like exploring new places," says Roslyn of the decision to tackle the Savannah Way. "It's also a little more rugged than your usual holiday and we like to travel off the beaten track!"
Spending 18 years in the mining town of Mount Isa and now based in Townsville, Roslyn is no stranger to experiencing Queensland beyond the city limits. With a caravan hooked up to the 4WD, Roslyn and Stephen hit the road and let Savannah lead the way, keeping an eye out for prime campsites and taking every opportunity to fuel up and stock up on supplies at Outback towns along the way.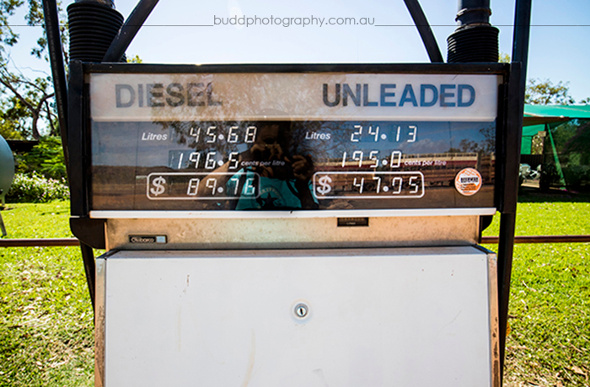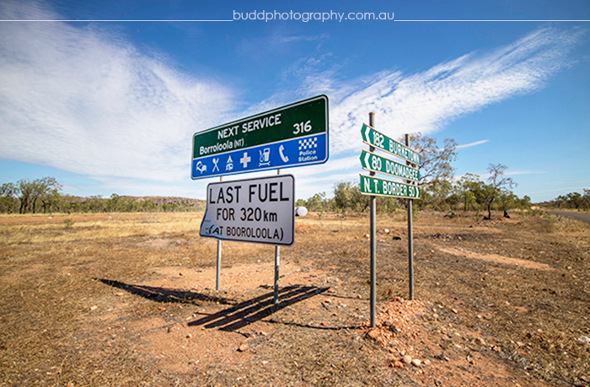 "Being aware of how much fuel consumption you have is so important because there are vast distances between fuel stops. Towing a van, you can use double the amount," explains Roslyn. "We'd fuel up at every stop, even if we were half full."
"We were surprised to find that a lot of caravaners had frozen meals prepared for the whole trip, but we like to support the towns as we go through," she adds.
"It's nice to be able to have a meal with the locals or do your shopping at the small businesses as you go; it's important for the Outback towns to survive and we found the locals were always welcoming of tourists."
Being a local to the state, the Queensland arm of Roslyn's journey was just an entree to the main feast in the Northern Territory and, primarily, Western Australia. There was no set plan when it came to mapping out the journey, as is the benefit of taking your accommodation along for the ride.
"It was more about not limiting ourselves to getting somewhere in a particular day and just going with the flow," says Roslyn. "There were so many cool little spots we didn't even know about it, like the Zebra Rock mine in the NT, and all the areas in The Kimberley were just amazing."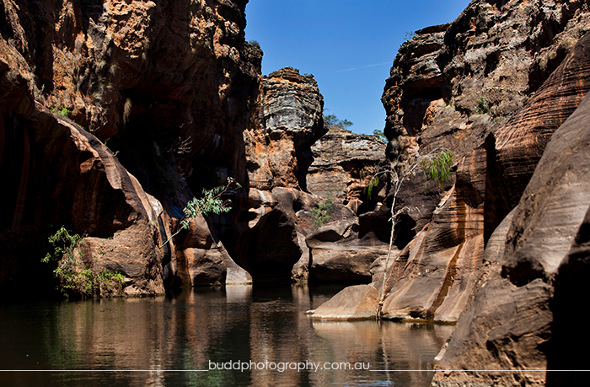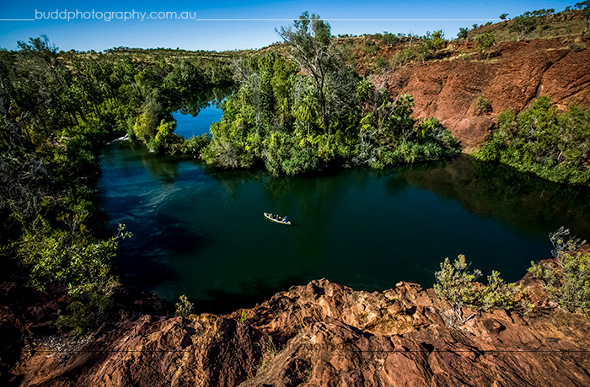 "The Queensland part of Savannah Way has so much diversity," says Roslyn. "There's the rainforest in the Tablelands, the beautiful Forty Mile Scrub, the water-sculpted rocks of Cobbold Gorge, Karumba by the sea, the tropical oasis of Lawn Hill NP, the long straight stretches of Outback openness… the list goes on and on…"
"We were very impressed with all the National Parks areas; they were all quite well marked and easy to get around," she adds. "If you want to embrace what's on offer along the Savannah Way, I would suggest spending at least one month to travel from coast to coast."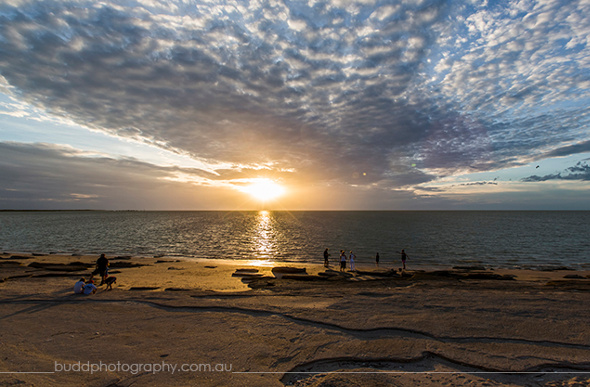 Sure, it may seem like a lot of effort to pack up and venture out into Queensland's wild west, but the rewards are endless. When it comes to moments that make you stop and breathe in beauty around you, the Outback provides these free of charge.
"You have to spend a night under the stars in the Outback," says Roslyn. "It's just not something you can see in a city. Anyone we met along the way from the city was just amazed at the beautiful night sky."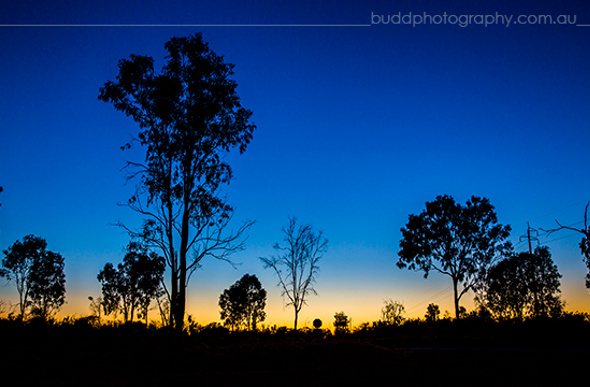 If you're sold on the idea of some one-on-one time with nature, there are a few essentials for any Outback roadtrip.
"Ideally, if you're 4WDing, I'd recommend to travel with another vehicle, not only for peace of mind in case something goes wrong but also because it's nice to share the experience with someone else," says Roslyn.
"Also, understanding basic 4WD driving and adjusting tyre pressures to suit road conditions – and always driving to the road conditions. If you're towing something, sticking within the weight limits is important, and make sure to always carry more water than you will think you'll ever need."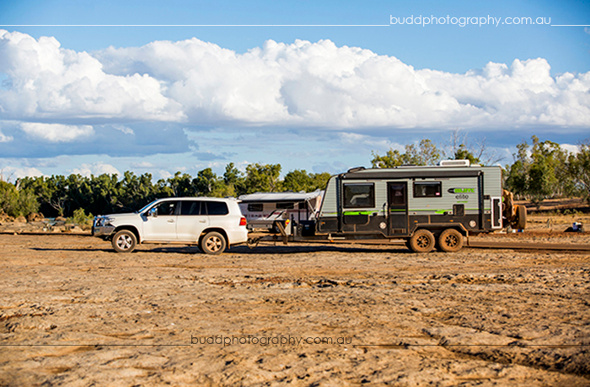 As a final piece of advice, Roslyn says there's nothing wrong with letting someone else take the wheel, especially the first time. "I think sometimes it's easier to do an organised trip, especially if you're a bit nervous or uncertain about driving in the Outback.
"Take advantage of packaged tours, especially if you want to experience a bit of adventure and focus on relaxing and enjoying it. Even if you add a couple of organised day trips so you don't have to drive for the day and take in the sights. I can guarantee any roadtrip to the Outback will be a memorable adventure!"
Roslyn Budd is a professional photographer based in Townsville and an accredited member of the AIPP. Her photography specialities include mining, aerial, industrial, commercial interiors, real estate, tourism, events, scenic photography and lifestyle portraits. View more of Roslyn's work at www.buddphotography.com.au
---
Visit your local Flight Centre store or call 131 600 for more advice and the latest deals on travelling to Queensland.
---
Images  ©Roslyn Budd – www.buddphotography.com.au


Other Travel Articles You Might Like...