14 September 2016
Words by Carlie Tucker
Australia's incredible landscapes are dotted by 5-star stays designed to showcase a diversity of natural beauty, from the pristine shores of Kangaroo Island to the sunburnt stretches surrounding Uluru. Though there are those hotels that stand above the rest, surpassing all expectations in every aspect of fine accommodation. Emirates One & Only Wolgan Valley is one such hotel.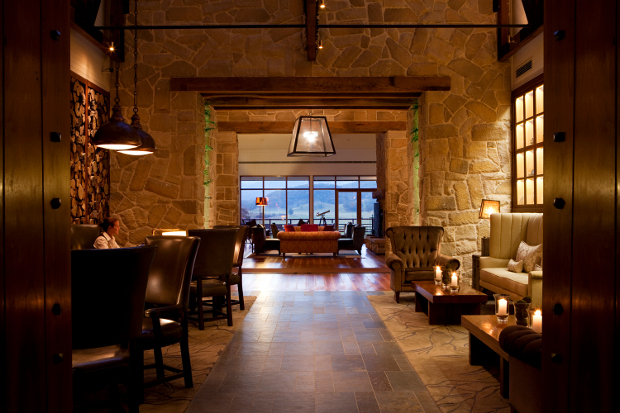 Voted Australia's best hotel in the 2016 TripAdvisor's Travellers' Choice Awards, this immaculate getaway is one of only a handful created by the renowned luxury brand. Known for going above and beyond in location, service and amenities, One & Only offers up just nine resorts around the world. It's all about a hotel and experience that "cannot be duplicated or recreated".
Wolgan Valley embodies this ethos, providing travellers with a truly once-in-a-lifetime escape. It's easy to see why it's counted among the best in the world.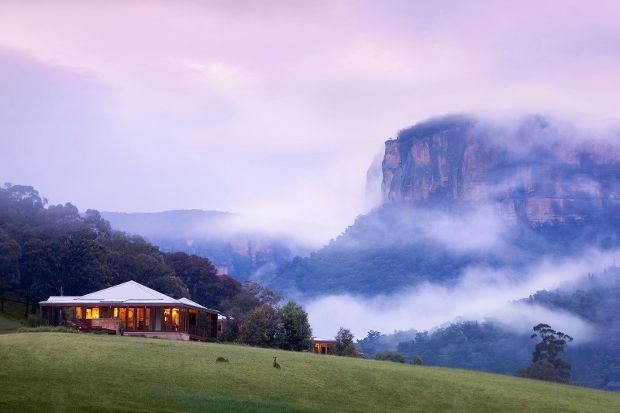 Surrounded By Nature
It may only be a two and a half hour drive from Sydney, but Wolgan Valley may as well be another world. It occupies only a small slice of the World Heritage Listed Greater Blue Mountains. You stay is enhanced by absolute seclusion along with dramatic vistas encompassing the surrounding sandstone cliffs.
More than offering the peace and tranquillity of the bush, this ultra-luxury hotel sits on a 7,000-acre conservancy. It takes up less than one per cent of this reserve, allowing the surrounding bounty of nature to flourish all around. Towering Eucalypts, winding rivers and not-so-distant mountains provide a stunning backdrop to your stay. 
Most importantly, though, Wolgan Valley is a conservation resort dedicated to restoring the Wolgan Valley and surrounding Greater Blue Mountains region – a sentiment One & Only is all too happy to share with their guests in the form of conservation activities. Ranging from tree planting and wildlife surveys to water testing and habitat assessments, it's your chance to help protect the majesty of this location while exploring its remote reaches. 
---
Discover more luxury around Australia.
Top Spots Less Travelled In Queensland
Luxury Signature Experiences In Your Own Backyard
---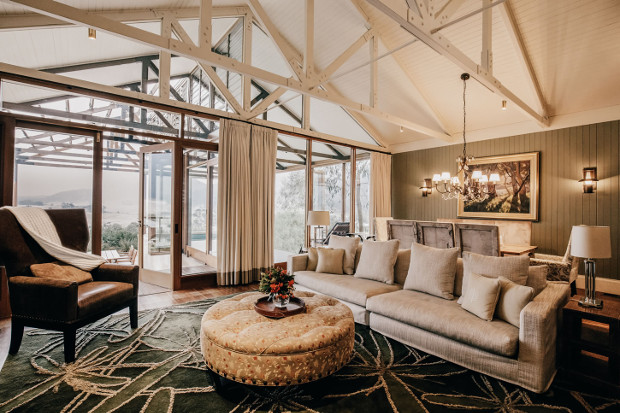 Luxury Defined
Created to evoke memories of traditional homesteads, One & Only's Wolgan Valley is comprised of just 36 free-standing villas. Choose from three different options, all of which feature Australian Federation period architectural styling. All are also designed to embrace the beauty of the surrounding land thanks to elements such as floor-to-ceiling windows, expansive balconies and private, temperature controlled pools.
All of the elements of home have been thoughtfully incorporated with incredible attention to detail, from the double-sided fireplace to the walk-in dressing areas. There are even mountain bicycles provided for unrestricted exploration of the stunning landscape.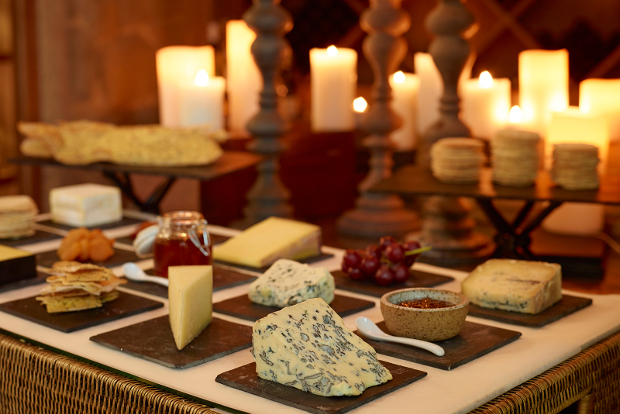 The Spoils Of The Region
Whether you're being served by the talented staff of in house chefs, or a collaboration with one of Australia's well-known culinary names, dining at Wolgan Valley aims to be an experience in itself.
It's is all about highlighting every aspect of this rich and verdant region. Both onsite restaurants (the Wolgan Dining Room and Country Kitchen) operate by a culinary philosophy "based on the very best seasonal, regional and, where possible, organic produce". In fact, the menus change daily, dictated by what's available within 160 kilometres of the resort.
Relaxed elegance abounds enhanced by the stunning location. Be it on the plate or through the views. Though the winter months, enjoy the ambience of fireside dining at the Wolgan Dining Room, while the Country Kitchen's alfresco patio is perfect for a summer lunch. Guests are also invited to enjoy the Valley Bar and Terrace, with its exceptional walk-in wine cellar, or arrange private dining for a more personalised experience.
The Call Of The Wild
If you can stand to peel yourself away from the luxury of the hotel, you'll be richly rewarded with a diverse list of things to see and do. Wolgan Valley is situated between two national parks after all.
Guests are treated to a range of activities provided by the hotel. This includes conservation activities that will see you participating in the preservation of the surrounding area; guided nature walks to explore and learn about the Greater Blue Mountain Areas; and archery lessons with the help of an experienced field guide.
If you'd rather strike out on your own to make the most of this dramatic landscape, there are plenty of options at your fingertips. Each villa comes complete with mountain bikes, making it easy to explore the surrounding acreage. Trails for all fitness levels are available. Or see the land by horseback, with reservations and equipment available.
Heritage tours are also available, or let the staff at Wolgan Valley make arrangements for a regional excursion. From food and wine trails and nocturnal wildlife walks to photographic expeditions and guided hikes, there is no shortage of ways to experience everything this amazing location has to offer. 
Images courtesy of One & Only
Other Travel Articles You Might Like...
Talk to a First & Business Class Expert