4 March 2021
Cruise lines are among the latest travel industry partners to announce vaccine protocols for travellers. What does it mean for you?
Some cruise lines have announced that all guests will require a vaccine before boarding

Other cruise lines are still exploring all options

The slow rollout of the vaccine around the globe is delaying announcements from all cruise lines

---
---
What cruise lines are mandating vaccines before travel?
Crystal Cruises announced on February 18 2021 that it would require guests to receive both doses of the Covid-19 vaccine at least 14 days prior to their cruise. Other health and safety measures include proof of a negative test result from both guests and crew members prior to boarding. 
UK-based Saga Cruises released a statement on January 21 saying it would require all guests to be fully vaccinated at least two weeks prior to boarding. 
Royal Caribbean has announced that it will require crew members to be vaccinated before sailings return. While it hasn't yet announced mandatory vaccination for guests, the cruise line's first "fully vaccinated" cruise aboard Odyssey of the Seas will set sail in May from Israel. 
Norwegian Cruise Line and its Regent Seven Seas Cruises brand have also announced that their crew members must be vaccinated prior to sailing, while requirements for guests are yet to be outlined. 
---
RELATED: How safe is cruising post-Covid?
---
How long will it be until vaccines are mandatory on most, if not all, cruises?
This is mostly dependent on the speed of vaccine rollouts across the globe. Since vaccine rollouts began at the start of 2021, progress has been slow in many countries due to availability, vaccine storage limitations, and technology used to sign up to get the vaccine (namely in the US). 
In Australia, the government expects the majority of the adult population to be vaccinated before the end of 2021. Add to that, Scott Morrison announced this week that the international travel ban for Australians will remain in place until at least June 17 2021. 
Due to these limitations and restrictions, the no sail ban for cruise ships continues to be extended, however as more of the global population is vaccinated, this could soon change. It's impossible to predict when more cruise lines will make announcements, but over the last month, more cruise companies have started talking about their future sail plans and the safety restrictions they will implement in order to get back out to sea. 

---
RELATED: What is a vaccine passport and how will it affect your travel?
---
Will a vaccine passport be required to cruise?
For those cruise lines that mandate vaccination before travel, proof of the vaccination will be required, however what this looks like is still uncertain. 
The International Air Transport Association (IATA) is in the process of developing a digital vaccine passport that will display Covid-19 PCR test and vaccination results for passengers travelling by air. This same technology may be used for cruises, however the industry is yet to agree on a shared vaccine passport solution.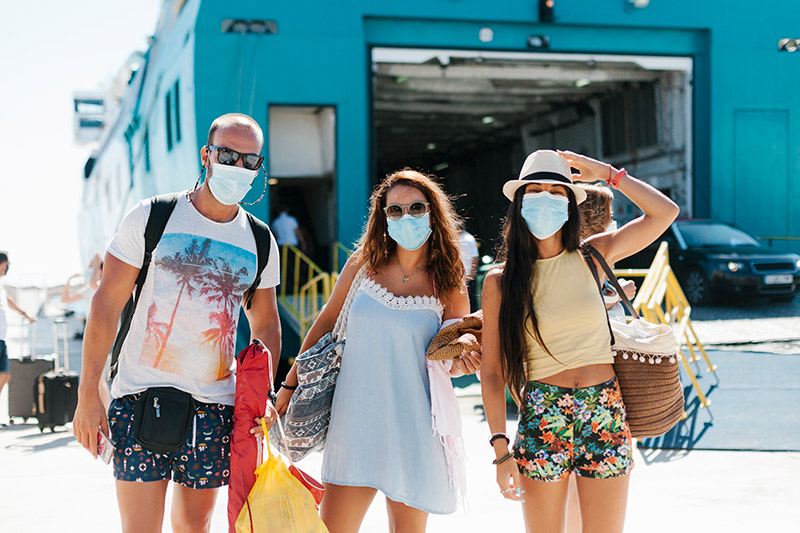 ---
Looking for a holiday? Click here for our best deals
---
Other Travel Articles You Might Like...