2 October 2015
Flight Centre's Travel ideas magazine has been named as a finalist for Custom Magazine of the Year in the 2015 Mumbrella Publish Awards. For close to two decades, the Publish Awards have recognised the best in print and digital publishing across Australia.
The first three editions of Travel ideas – USA, Cruise and Queensland – were submitted by publishers Hardie Grant Media, who said: "Hardie Grant Media and Flight Centre are thrilled that Travel ideas has being shortlisted for Custom Magazine of the Year. We have all worked so hard on this publication and are very proud of the finished product."
In a collaborative effort between Flight Centre and Hardie Grant, Travel ideas is a magazine that feels as at home on your coffee table as your favourite periodicals, with content that remains timely and relevant for at least 12 months.
Each edition features more than 70 pages of inspirational and informative content, with editorials from some of Australia's leading travel writers, stunning photo portfolios, and the expertise of Flight Centre consultants shining through when it comes to holiday planning.
Travel ideas aims to create a sense of wanderlust, reaching travellers in their dreaming and planning stages and guiding them on their holiday journey. The free magazine is available across Flight Centre's 750-plus stores as well as online.
"Flight Centre takes pride in our Travel ideas magazines because it shows that our role is as much about inspiring our customers' journeys through quality content as it is about providing amazing travel experiences," said Flight Centre's Head of Customer Experience, Darren Wright.
Following the success of the USA, Cruise and Queensland titles, Ski, Air, Asia and New Zealand editions have also been produced with Hardie Grant and other publishers. A Family issue is currently in the works.
More than 270 entries were submitted for the Mumbrella Publish Awards across 26 categories, which include Magazine Cover of the Year, Editor of the Year, and Best App on Mobile or Tablet Device. Winners will be announced on October 21 at a ceremony to be held at Sydney's Doltone House.
Click through to read the following Travel ideas issues: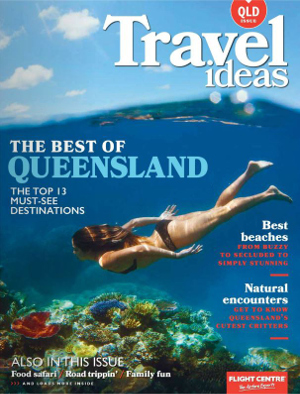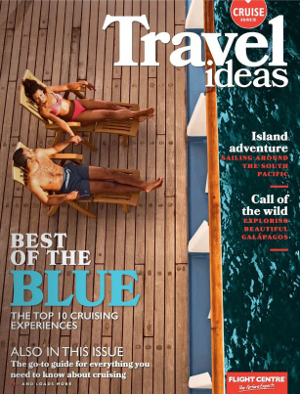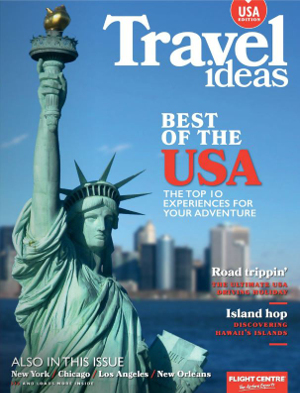 Other Travel Articles You Might Like...