Business Perks: 13 Reasons Upgrading Your Flight Is Worth It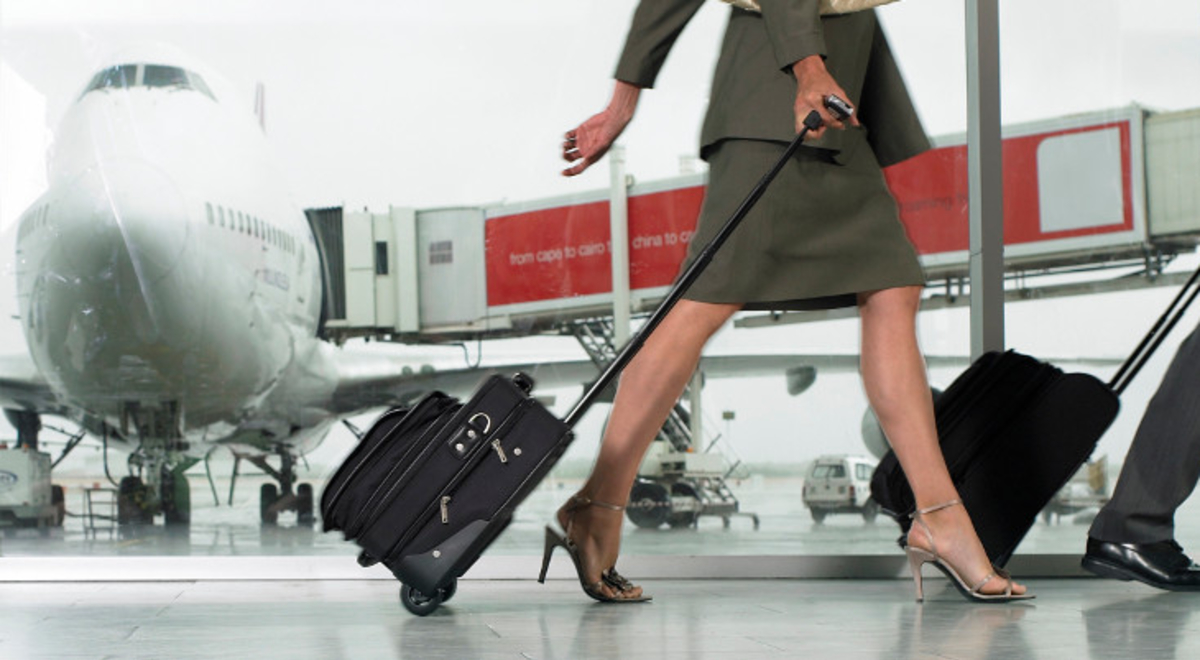 We've all daydreamed about what it's really like flying Business Class, while making that slow, step-by-step shuffle through Business Class to Economy. It teases with its luxe, spacious cabins and cushy comforts – some folk already settled in and sipping on a token 'welcome' of bubbling champagne, ready for their Business Class flight.
Lucky them, right? Not quite. Business Class travel isn't limited to realms of imagination (or wishful thinking for a free upgrade) and nor is it reserved for the 'lucky few'.
Here are 13 perks of flying Business Class on the best airline business classes that'll make you understand why it's absolutely worth every penny.
Business Class Travel Before You Fly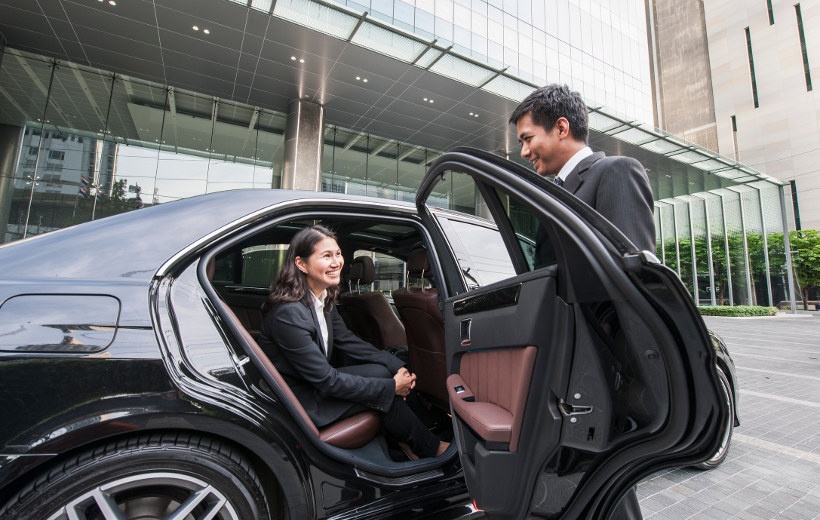 Arrive to the airport on time and in style with a hassle-free chauffeur service available with more Business Class airlines.
Chauffeur service
The benefits of flying Business Class begin before you even leave the house. For many airlines, a chauffeur service will ferry you from your own front door to the sliding doors of the airport terminal, completely free of charge.
Expect private transfers with state-of-the-art vehicles and professional drivers at the wheel. Select Business Class guests on Virgin Australia's international long haul services may be eligible for an extra special limousine service.
Priority check-in for Business Class guests
So you've arrived at the airport with luggage in tow only to be greeted by massive check-in lines – not when you've got a Business Class ticket to collect. A dedicated check-in line makes you a priority, so you can skip the regular queue, receive prompt service and be on your way in a zippy.
To make it better, many airlines offer priority security screening for First and Business Class guests. If you're flying with Etihad out of Abu Dhabi, the benefits extend to kerbside service and a designated airport entrance and check-in lobby exclusively for First and Business Class travellers.
Additional baggage allowance
Some of the best airlines offer additional check-in and carry-on luggage allowances to Business Class passengers, especially on international flights. On domestic carriers, where Economy passengers are limited to one check-in bag only, Business Class passengers can often have two, providing they're under the maximum weight restriction. Weight restrictions also increase, for example, Emirates Business Class, Qantas Business Class, Etihad Business Class and Singapore Airlines Business Class passengers get a generous 40kg, however Virgin Australia Business Class passengers get two bags at 32kg each!
Premium lounge access
Automatic entry to private airport lounges makes time spent waiting to board the plane count. These luxurious enclaves boast an array of comforts and practicalities. Comfortable seating, private sleeping and relaxation areas, shower facilities, concierge services and exclusive meal offerings ranging from buffets to a la carte dining offer a taste of the benefits.
If you're travelling for business, you can remain efficient and productive in the Business Centre. Some airlines, including Etihad, Emirates and Qantas, even include pampering spas in their Business lounge areas. Cathay Pacific Business Class guests even get the choice of five unique Business lounges at Hong Kong Airport, where the top notch amenities even include a fresh noodle bar and authentic teahouse.
Flying Business Class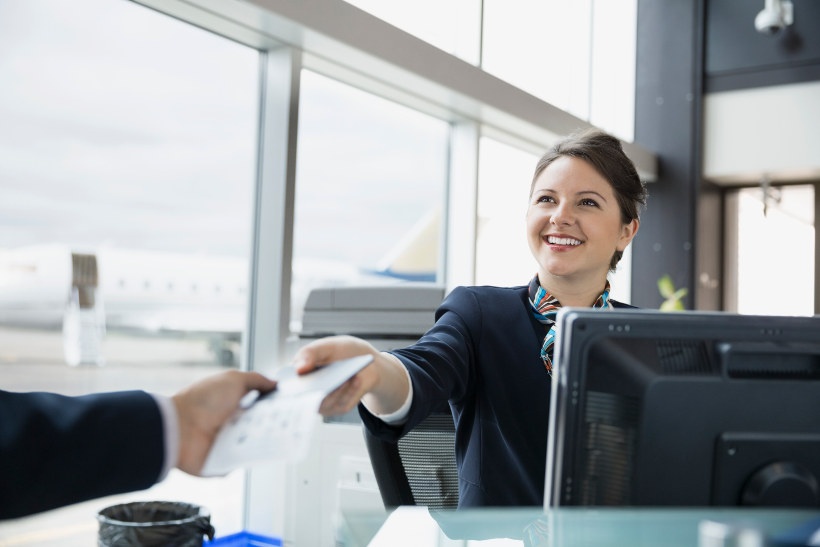 A Business Class ticket means first on board.
First on board
When you upgrade to Business Class, boarding is a breeze when you get to file into the plane first. Settle in without the crowds and receive priority service from dedicated flight attendants while the Economy Class guests are still waiting at the gate. Say hello to your 'welcome' champagne.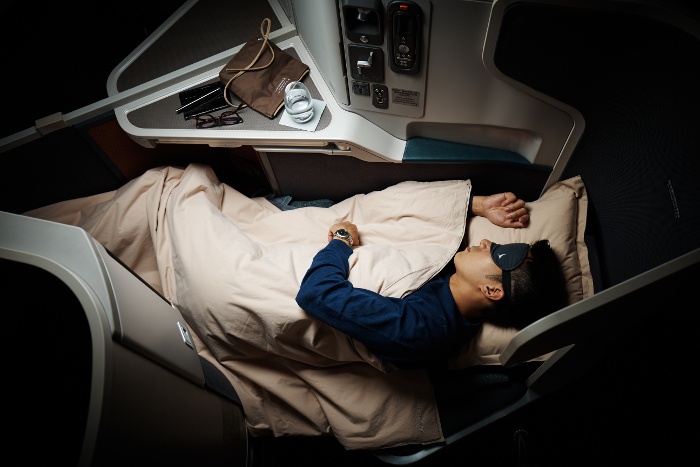 Cathay Pacific Business Class beds transform to full-flat for maximum comfort and rest. (Image: Cathay Pacific)
Better rest with Business Class beds
Considering you'll be sitting for 10-plus hours, your seat counts big time. In Business Class, the seats come bigger and better to provide the utmost in passenger comfort. From recline seats to lie-flat beds and private suites, the specific details vary with each airline.
Most airlines however offer a turn-down service, bedding and slippers as well as luxury loungewear and an amenity kit filled with designer products. Business Class seats on Etihad, and Qantas' award-winning Skybed even tout a unique in-built massage feature.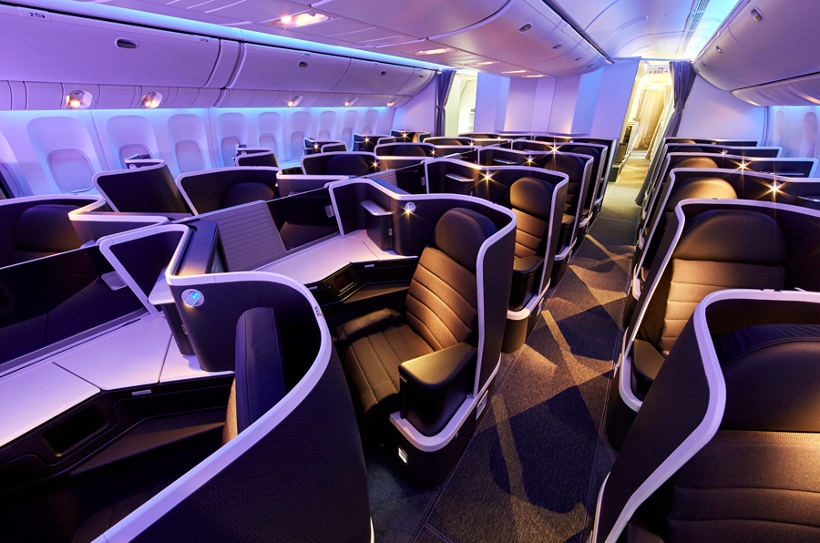 Virgin Australia's 'The Business' offers modern comfort and a private, spacious inflight experience. (Image: Virgin Australia)
More space
Flying Business Class won't leave you feeling huddled in by the person sitting next to you like Economy can. Pack away your belongings in convenient-to-access concealed storage compartments, stretch out those legs as far as you can and most of all, enjoy some personal space.
From being able to fit both a book and a meal on your table at the same time to feeling as though you have your own private area – depending on who you fly with – a little extra space goes a long way to a healthy, happy in-flight experience.
Fine food with inflight dining
Dread the thought of out-of-the-box aeroplane food? Drop that thought. Dining in Business Class is a culinary experience designed to entice. Award-winning menus crafted by famous chefs, an onboard cafe service and boutique wine lists are just the start. Emirates zeroes in on the finer details with Royal Doulton bone china plates and Robert Welch cutlery while Virgin Australia touts celebrity chef Luke Mangan as the mastermind behind the menu. All-round, food in Business Class just keeps getting better.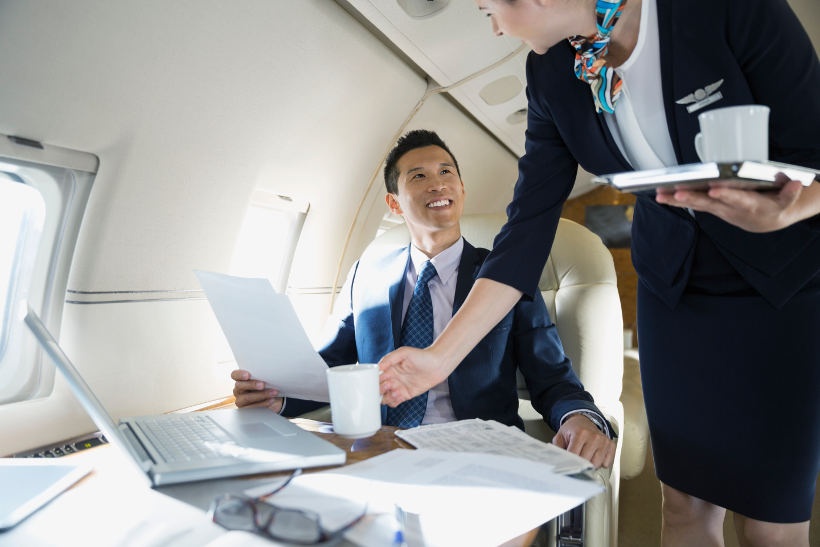 Eat and drink whenever you want with personalised service onboard Business Class.
Service first
Whether it's a light snack or a multi-course meal your stomach is grumbling for, another of the many perks of Business Class is that you get to decide exactly what you want and when you want it. Many airlines have dedicated Food and Beverage Managers that have trained in the world's top hotels and Qantas is famous for its Sommeliers in the Sky. In short, you can expect only the best.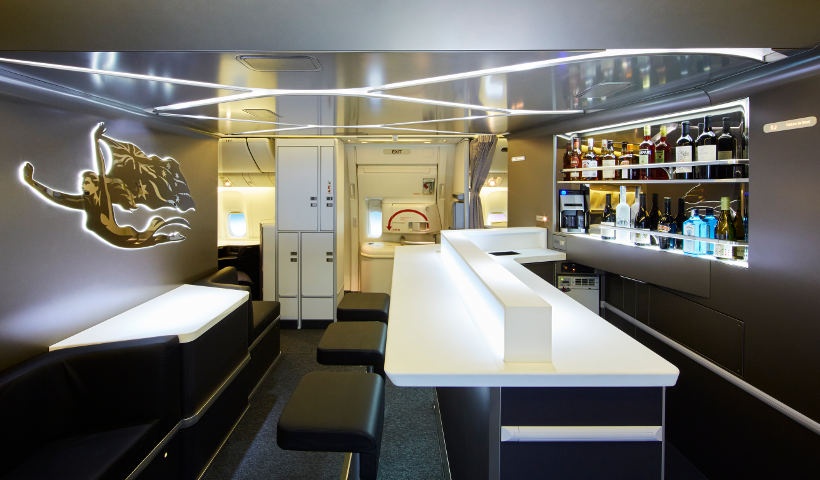 Business Class guests onboard Virgin Australia can enjoy the onboard Business Class bar. (Image: Virgin Australia)
Business Class lounges onboard
As aeroplanes have grown in size so has the potential for new onboard spaces. Say hello to the age of in-flight lounges and bars – typically restricted to Business and First Class guests. On select flights with airlines such as Emirates, Korean Air, Virgin Australia and Virgin Atlantic, you can leave your seat behind to indulge in beverages at an exclusive stand-up bar area. Some offer snacks all the way up to five-star hors d'oeuvre standards.
Alternatively, on Qantas and Emirates A380 flights, head to the intimate, furnished onboard Business Lounge which is fully serviced. Suddenly that long haul journey doesn't feel so long and draining after all.
Enhanced entertainment
For those who quite enjoy the inflight entertainment element of long haul journeys, know that it only gets better in Business Class. Enjoy exclusive access to extra channels as well as much bigger screens, which vary in size from airline to airline.
It's also much easier to keep in touch with friends and family with a range of connection ports at your fingertips and on select flights, mobile or Wi-Fi connectivity from take-off to touch-down.
Work while you fly
While many airlines now offer onboard WiFi regardless of what cabin you're in, and it's becoming increasingly common to see USB plugs in seats, travelling in business class takes working in the air to the next level. Extra space at your seat, including a decent tray that can double as a desk, guaranteed in-seat power supply and USB ports make working in Business Class a breeze. Plus, the fact you can choose when you have your meals, and order refreshments as you please, means you can power through that project without interruptions.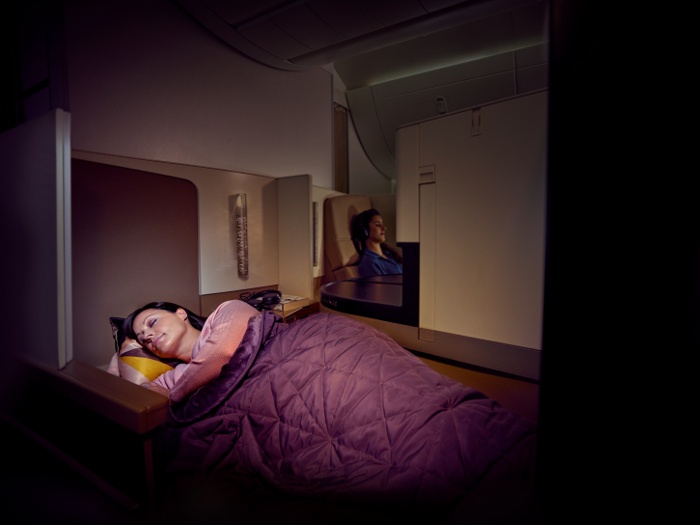 Arrive to your destination feeling refreshed after sleeping in the ultimate privacy and comfort onboard Etihad's Business Class suites. (Image: Etihad Airways)
On arrival
Get off and go
Finally, you've landed. The last thing you need is to get caught up in the slow ensemble of passengers arranging their belongings to disembark. Thankfully, you will be among the first to leave the aircraft.
Once you speedily arrive at the baggage collection area, your bags too will be the first to appear on the conveyor belt. If eligible, a pre-booked complimentary Chaffeur Drive service will top off the arrival experience. When you fly Business Class, the service exceeds expectation, door-to-door.
What's the difference between Business Class vs First Class?
These days, the best Business Classes are as good, or even better, than First Class once was, so what's the difference? Many airlines now have many more seats in Business than First, with some having foregone First Class altogether.
On the airlines that still service First Class passengers, while Business Class seats can for the most part convert into a completely flat bed, and menus and entertainment are top notch, First Class is a whole different ballgame. Flying Etihad First Class you have your own one-room suite, appropriately named The Apartment, while an even higher class exists – the $20,000 three-room Residence! The Emirates First Class suite on the A380 has access to an onboard shower and spa. While on Qantas First Class you not only have a suite, but can enjoy a pre-flight pamper with a complimentary spa treatment in the First Class Lounge.
---
Talk to a Business Travel consultant about Business Class flights today.
---
---
Flight Centre acknowledges the Traditional Custodians of Country throughout Australia.