9 Of The Most Unique Experiences You Can Have In Europe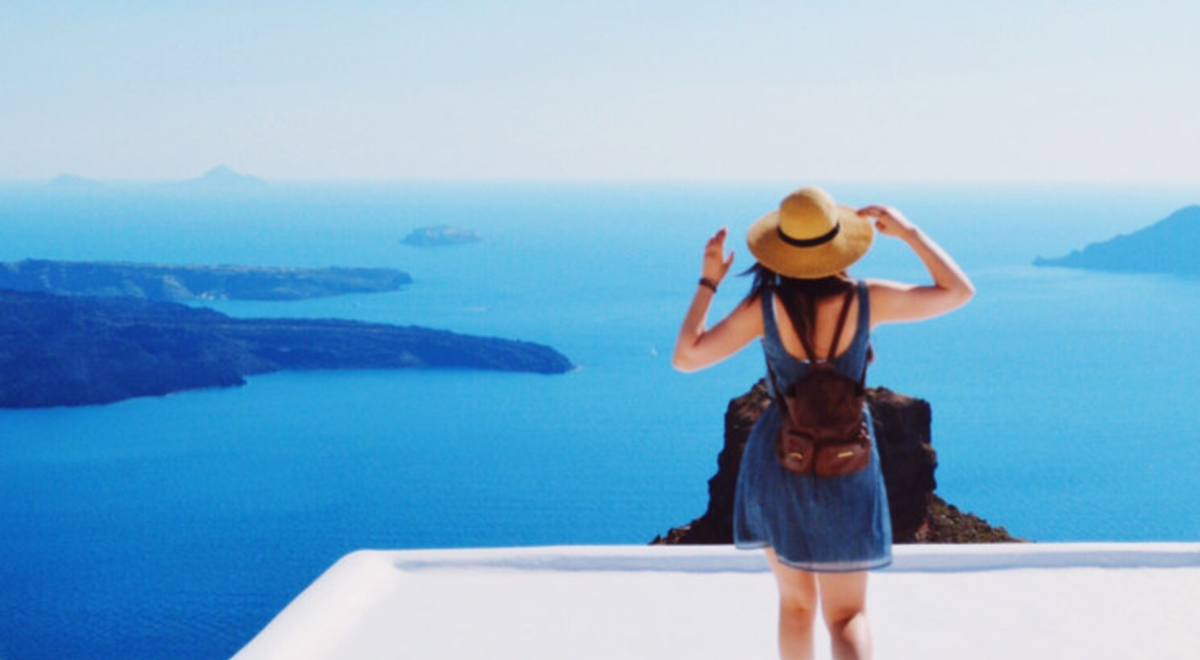 ---
---
We all love the idea of flocking to Europe for the summer, of cruising the canals of Venice, falling in love with Paris and sitting on a terrace beneath the midnight sun in Scandinavia. Yet it's not all about Europe's famous sites and crowded coastlines. Here are nine experiences you can have on the continent that will have you writing home with rave reviews and making everyone want to explore Europe a little differently for themselves.
The Rua Augusta arch is a grand entrance to Lisbon.
1. Sail Portugal in a Small Ship
Brian Johnston, travel writer
Slow travel is the way to savour Portugal's Atlantic coastline. As an introduction to Portugal, the Douro Valley is wonderful. As we wind inland from Porto, ancient farms and Baroque villages cling to steep slopes. We lunch with the owners of a beautiful mansion among the vineyards, the sort of personal experience that makes small-ship cruising such a pleasure.
Next day, Lisbon impresses. As my APT ship Hebridean Sky glides past a protective fortress into a long bay, I see towers and tumbling houses, stately mansions and churches. A local APT guide takes me deep into Alfama, a bohemian working-class district of Baroque alleys under the shadow of a fortress, full of giggling children.
The next day we're in Portimao, with its orange trees and penchant for pastel paint and strong coffee. A shore excursion takes us into the old town and to a museum highlighting the town's long history. We sail out in the late afternoon through a harbour peppered with yachts to the open sea for the next adventure.
2. Tea in One of the World's Best Bars
Emma Cotterell, Travel Expert, Flight Centre Kardinya, WA
Hidden away in Mayfair, Sketch London offers a bizarre but strangely captivating take on high tea, as well as an array of memorable drinking and dining experiences. Each of its five rooms is themed in its own way, giving visitors the perfect excuse to keep coming back. The most famous is the Gallery – a room swaddled in pink velvet, where the quirky and darkly humorous works of visual artist David Shrigley will be sure to spark conversation. Just be careful not to laugh with a mouthful of scone.
The food here is incredible – British high tea with a twist that earned Sketch two Michelin stars in 2005 and again in 2012. Finger sandwiches and tiny cakes accompany tea in a way that makes you ask, "Why don't I have high tea every day?" But the answer is simple: if it's not at Sketch, it's probably not worth it.
3. Jump into Canyoning in Switzerland
Anna Howard, managing editor, Travel Ideas magazine, Flight Centre
Deep in the belly of Grimsel Canyon shrieks of laughter bounce off mammoth boulders – many are mine. I've just abseiled off a cliff and I'm now gasping for air after a 10m cannonball dive into a frigid alpine rock pool. This is canyoning, an action-packed adventure sport in which thrill seekers jump, slide and rappel their way from A to B. With everyone accounted for, we move on to other maneuvers: a natural corkscrew slide spitting us into gushing water, more jumps (front flips for the really adventurous) and a zip-line over a waterfall. It's the most fun I've had in a wetsuit and, judging by the faces around me, I'm not alone.
Escape to Italy to elope! We can help with that.
4. Say 'I do' in Italy
Erin Bennion, travel writer, Flight Centre
It's one of the most magical days in your life, so you need a fairytale backdrop, right? With Italy's abundance of art, architecture, culinary delights and stunning landscapes, it's easy to see why the land of la dolce vita is high on the wish list for destination weddings.
Flight Centre travel expert Erin Kuter specialises in wedding and honeymoon packages for couples who want to tie the knot in a stunning overseas location. "We act as wedding planner and guest coordinator, as well as arranging all the travel," Erin says. But what's a beautiful backdrop without a great photographer who knows the location inside and out? Enter Travelshoot, a specialist destination photography travel service. Co-founder Sarah Pearce says, "Italy has some of the world's most grand and beautiful old architecture that makes for the most stunning photos."
5. Hop Aboard a New Style of River Cruise
Anna Howard, managing editor, Travel Ideas magazine, Flight Centre
What was once the domain of retired baby boomers is now an experience reimagined with the millennial traveller in mind. U by Uniworld, the younger, hip sister of boutique river cruise company Uniworld, is laying down the gangway to welcome a new generation of cruisers in 2018. Cruising has never looked so good or been so tailored for the 21- to 45-year-old adventurer, as the sleek black U vessels cruise straight into the heart of Europe's (and soon, Asia's) most dynamic cities.
"Because the U team take care of all the logistics that usually weigh you down while travelling, it left me to fully savour the moments and landscapes we were in and properly relax," says recent U cruiser Sam Evans. Part resort, part yacht, U by Uniworld's ships, The A and The B, serve as waterfront hotel, transport, dining room, yoga studio and nightclub all rolled into one.
A wide range of interests are catered for with included and optional adventures – enjoy night bike rides along the Danube, cheese tasting in Amsterdam and late-night visits to the Moulin Rouge. For those with an ugly Christmas sweater collecting dust, U by Uniworld is also infusing festive cheer into their winter itineraries with dedicated yuletide market cruises. U heard it here: river cruising is officially cool.
6. Cycle Through Leipzig's Nightlife
Flip Byrnes, travel writer
The hip things of Germany's capital scoffed when the New York Times called Leipzig, a city of half a million inhabitants, "The Better Berlin". Even Leipzigers didn't embrace the 'hypezig'. But there's no denying the former East German stronghold is an alt city boomtown. Artistic and creative types gravitate to this former GDR stronghold seeking cheap rent, quality of life and opportunity. Cool people need cool places to hang – that's why Leipzig has one of the best nightlife scenes in Europe.
Leipzig is compact so it's easy to be wheely nimble – on a bike. Focus your cool hunting on Plagwitz. Once a soot covered industrial suburb, it's cleaned up its act but not lost the crooked charm. Kick off at beer garden Kaiserbad in the former Westwerk factory complex. Then pedal to Vietnamese Chumumi for a postdinner chrysanthemum tea. Vegan? Hop to hotspot Suss & Salzig (open late) for its plant-based dishes. And don't miss any events at Spinnerei, the former cottonweaving factory now home to art galleries. But to find the locals, on weekends continue on to Sachsenbrucke (Saxony Bridge), where impromptu parties pop up. Under the radar? Of course. So Leipzig.
It might not be unique, but island hopping in Greece is one of Europe's best experiences.
7. Island hop in Greece
Cassandra Laffey, editor, Travel Ideas magazine, Flight Centre
When designer Karl Lagerfeld recreated Ancient Greece as a backdrop for the Chanel Cruise Collection 2018 show in Paris – complete with Doric column ruins, twisted olive trees and artful draping – it was confirmed: Greece is back in vogue. While the Greek economy is still fragile, passenger numbers to this classical country are definitely on the rise. According to travel writer Marie-Christine Sourris, a regular visitor to Greece, the lesser-known the island, the more enjoyable and affordable it will be. She suggests seeking out Aegean island beauties full of white Cubist architecture and beautiful beaches such as Tinos, Andros and Milos in the Cyclades – just a ferry ride from Athens – or rugged Ithaki in the Ionian Sea.
8. Get spooked in Edinburgh
Anna Howard, managing editor, Travel Ideas magazine, Flight Centre
Wicked storytelling with a dark dose of Scottish humour brings the undead to life in one of the world's most haunted cities. Head to the eerie vaults below the Royal Mile for a gruesome history lesson before putting your nerves to the test in the dark corners of
the Black Mausoleum. Locked away in the otherwise picturesque Greyfriars Kirkyard is the resting place of the Mackenzie Poltergeist – the city's most famous and feared presence – and where ghost tourists most commonly report supernatural encounters. No matter what the real story is, a guided visit to this macabre corner of Edinburgh is a must for the believer and the curious sceptic alike.
Is there a city more beautiful than St Petersburg?
9. Cruise Through Norway
While saying that Norway is home to some of the world's most breathtaking scenery might sound bold, we are convinced that it is an understatement. Setting sail on a cruise along Norway's captivating coastline towards the Arctic Circle, will treat you to some of the most spectacular landscapes that can be viewed from the sea. 
To start with, there are Norway's dramatic fjords, Geirangerfjord, Sognerfjord and Hjorundfjord. As you sail through the majestic landscapes, you could be forgiven for feeling like you you're no longer at sea, but on an overland journey among forested cliffs, waterfalls and sleepy villages. These fjords, sculpted by ancient glaciers, bear witness to the immense forces of nature. Plummeting to depths exceeding one-kilometre, they provide ample space for ships to gracefully navigate through their tranquil and mysterious dark waters. 
Hurtigruten's small-ship polar cruises open the door to a world of captivating experiences, where you can intimately engage with the icy frontiers of our planet, allowing guests to get up close to the icy margins of our planet in comfort and safety. Onboard guides offer you authentic experiences as you make your way up the fjord latticed coast.  
Depending on which Norwegian cruise you take (there are heaps to choose from), these experiences may include ice-hikes or day excursions exploring the region's unique coastal towns and communities during the many ports of stay along the way. The onboard guides are all fluent in English, love to engage in conversation and are treasure-troves when it comes to answering your questions about all the local cultures and the natural wonders you'll encounter on your journey. 
---
Want to explore Europe for yourself? Check out our deals now on sale
---
---
Flight Centre acknowledges the Traditional Custodians of Country throughout Australia.