Taste It! The Best Celebrity Chef Restaurants In Australia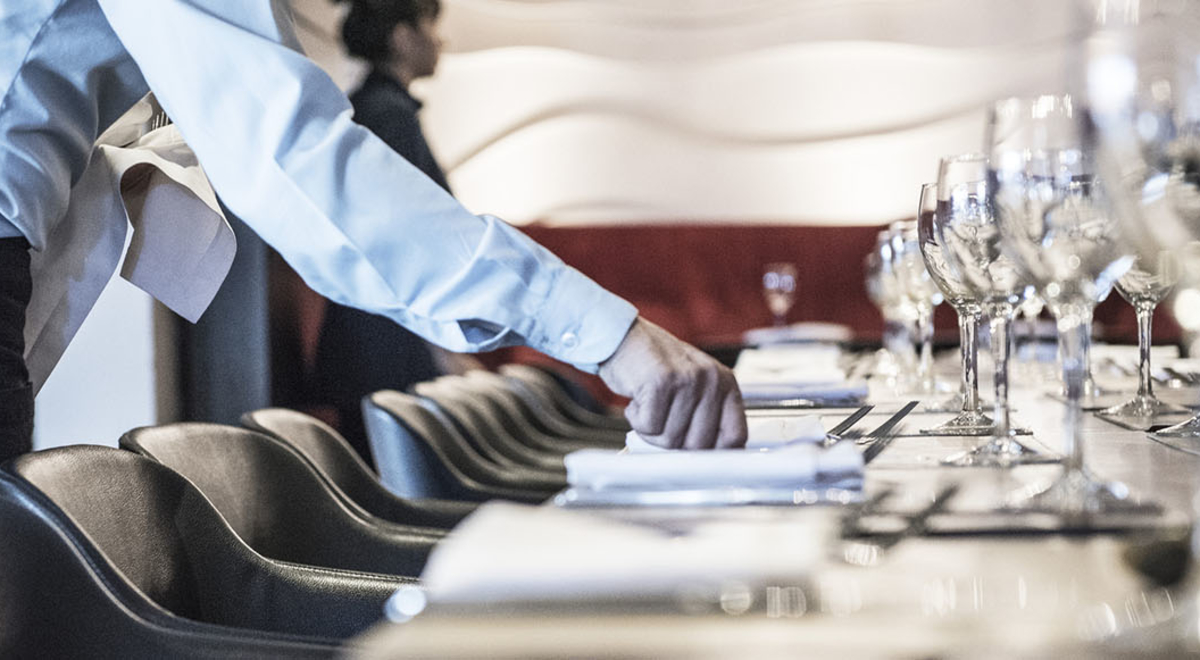 ---
---
Crisp white table cloths; desserts that defy gravity; menus fit for a Francophile, sprinkled with mentions of verjuice, amuse bouche and chiffonade.
On any given night, you'll find well-heeled patrons chomping at the bit to take a seat inside these prestigious famous-chef-run sit-downs. They are Australia's most celebrated celebrity chef restaurants – the cream of the gastronomic crop.
They have been praised by travel bibles and culinary deities the world over. They pop up on the screens in our living rooms, are splashed across our social media feeds, and top the bucket lists of the epicurious.
Consider booking ahead for a meal your tastebuds will never forget at one of these seven notable nosh spots in Australia's most food-forward cities.
Quay - Sydney
Once again named the best restaurant in Australia, Peter Gilmore's Quay is showing no signs of fading off our radar. The fourth time the restaurant has won the acclaimed award at the Gourmet Traveller Restaurant Awards, Quay has recently undergone a $4 million refurbishment and complete menu overhaul. The famous snow egg dessert is gone, but there's plenty more to love in its place. Clearly Mr Gilmore knows what he's doing.
Red Lantern - Sydney
With the title of the world's most awarded Vietnamese restaurant, Red Lantern is somewhere you'll want to return to time and again. Chef Luke Nguyen immigrated to Australia with his refugee parents as a child. The family opened a vietnamese restaurant in Sydney's Cabramatta, before Luke continued the tradition with Red Lantern in 2002. The restaurant serves up regional Vietnamese food in a French colonial setting. The tasting menus are ideal for sampling a bit of everything, and there's a dedicated vegetarian menu too.  
Tetsuya's - Sydney
Tetsuya Wakuda immigrated from Japan to Australia in his early 20's, and after just two years here, he had opened his first restaurant. Tetsuya's opened in Rozelle in 1989, before relocation in 2000 to its current location on Kent Street in the Sydney CBD.
The menu is Japanese, made with French techniques and local produce. Be sure to book well in advance as tables can fill up months in advance.
Bills - Sydney
Australians love a good breakfast and Bill Granger is the master of it. Opening his first restaurant in 1993, Bill has since published a whopping 18 cookbooks, and has establishments in Sydney, London and Japan. Noone does breakfast pancakes quite like Bill Granger. Side note: Bills is also a solid choice for lunch or dinner.
Rockpool - Sydney, Melbourne, Perth
With an east-to-west presence, Neil Perry's Rockpool takes the crown as 'Australia's most awarded restaurant group'. Ravenous carnivores and pescatarians will be wholly satisfied at Perry's nouveau-steakhouses, which put a new spin on classic 'surf and turf'. Rockpool Bar & Grill's menus are similar yet different, crossing over with dishes such as spicy mussel and saffron broth and prime cuts of beef.
Perry's kitchen prowess is sky-high – his relationship with Qantas for the past 17 years has shaped the airlines' in-flight dining experience for First and Business guests, with onboard chefs cooking mid-flight as opposed to simply reheating pre-prepared meals.
Other Neil Perry restaurants to note:
Spice Temple, Sydney (Chinese)
Rosetta, Sydney & Melbourne (Italian)
Aria - Brisbane and Sydney & Chiswick, Sydney
From paddock to plate to the palates of discerning diners, Matt Moran's dual restaurants have been a mainstay on Australia's dining landscape. Impeccably presented, produce-focussed, elegantly balanced dishes are the keystone of Aria. From silken tofu to seared scallops, not a pinpoint of jus is out of place.
Driven by seasonality, current desserts include pumpkin ice cream, blueberry poached pineapple and fig soufflé.
For a more relaxed lunch, head to Chiswick, in Woollahra, Sydney. Set amongst lush gardens, including a bountiful kitchen garden, the restaurant is known for Matt Moran's signature comfort dishes including slow cooked lamb. Seasonal far is the aim of the game here.
Billy Kwong, Sydney
This restaurant is the brainchild of third generation Chinese-Australian chef Kylie Kwong. After training under Neil Perry at Rockpool, Kwong has gone on to publish numerous cook books, appeared on three tv series, and opened this hugely successful high end establishment. Designed to look like a traditional eating house, the menu blends Cantonese flavours with seasonal Australian produce, including foraged fare and wild ingredients.
Est. - Sydney
Set in the heritage dining room of the Establishment Hotel, est. is fine dining on a grand scale. The food is the brainchild of chef Peter Doyle, and focuses on Australian- French fusion dictated by seasonal ingredients. The soaring white columns offer a dramatic backdrop for the award winning menu.
Jamie's Italian - Sydney, Brisbane, Adelaide, Perth
The most low-key but arguably the best known establishment on this list, Jamie's Italian is as wholesome, consistent and as charming as the man himself. With 30 restaurants worldwide and five in Australia, Jamie's Italian is more of an empire than a celebrity chef's bricks-and-mortar setup.
The dishes themselves appear to have sprung to life from the pages of Oliver's cookbooks and how-to shows, drizzled with golden slicks of olive oil and sticky, tangy balsamic. The two Sydney restaurants knead and roll 700 serves of pasta each day, dousing them in spicy Sicilian sauces, traditional ragus, or served alongside the likes of a slow-cooked lamb shoulder.
Vue de Monde - Melbourne
Don't let Shannon Bennett's long locks fool you. The master chef claimed the inaugural 'Best New Talent' title from Australian Gourmet Traveller back in 2003, and hasn't slowed down since. Vue de Monde has a lofty position, awarding diners with panoramic views from Melbourne's Docklands to the foothills of the Dandenongs.
Choose wisely between a four-course a la carte menu or a 10-course tasting. Touted as food theatre rather than simply sustenance, dining at Vue de Monde is a journey, each pace more tantalising than the next. For something a little more laidback but no less palate-pleasing, try sister establishments Bistro Vue or Cafe Vue on Little Collins Street.
The Press Club - Melbourne
If you are one of the lucky 32 guests tucked snugly into the leather booths of The Press Club, do not expect slippery gyros or lazy lumps of dolma. Settled on Flinders Street in Melbourne, The Press Club is unmistakably and unashamedly 'fine dining', offering five- or eight-course degustation menus for dinner, as well as a la carte lunch.
Those who have seen George Calombaris in action will know the chef has a knack for making the complicated look exquisitely simple. Described as 'playful, not pretentious', The Press Club promises not to forget the down-to-earth hospitality and communal vibe of Grecian fare. Opa!
---
See our latest domestic holiday deals here
---
---
Flight Centre acknowledges the Traditional Custodians of Country throughout Australia.