Start Planning Your Next Voyage: Cruises Are Back In 2022!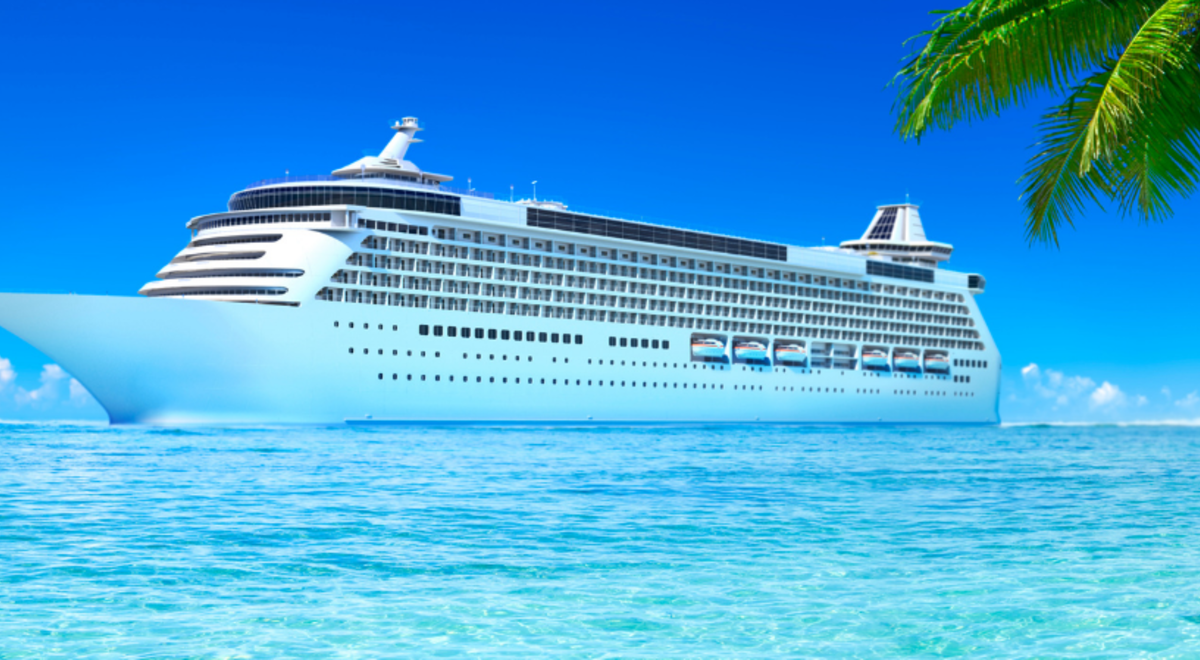 In this era of border closures and travel restrictions it's ok to dream. And if you just can't shake the idea of taking a cruise holiday once all this pain is over, then NOW is the time to start planning your cruise. Here's a quick round-up of cruise lines currently taking bookings for cruises from Australian ports in 2022 (with some domestic cruises as early as December 2021), and what post-Covid protocols they may have in place:
•
Carnival Cruises
•
Celebrity Cruises
•
Princess Cruises
•
P&O Cruises
•
Cunard Cruises
• Royal Caribbean
After shutting shop, pulling up gang planks and dropping anchor through the Covid-19 pandemic, many cruise lines have resumed romancing the seas. Even with Australia's international border not likely to reopen for travellers before July 2022, cruises due to set sail from our golden shores later in 2022 and 2023 are already filling up fast.
In these changed times, cruise lines have made the health and safety of its guests, crews and the communities they visit a top priority, and now operate with a range of Covid-19 protocols.  These protocols often include reducing the number of bookings they'll accept per cruise and health screening all guest and crew before setting sail.
Cruises offer a relaxing way to take in the natural beauty of the sea that combines your accommodation, dining, entertainment, activities, sight-seeing and mode of transport all in one seamless holidaying experience.
Now that they're back on the water, cruise lines are already offering us plenty of cruise experiences to destinations near and far. If you're looking for a cruising holiday in 2022 close to home, you can take in cruise destinations like New Zealand, Papua New Guinea or South Pacific islands such as Fiji or Vanuatu. If your hungry holiday eyes are set on more distant horizons, cruises to Alaska, South America, East Asia, The Caribbean, New England, Canada, Europe and the United Kingdom also beckon. In Australia, the silver lining of temporary travel restrictions give us the luxury of time to start planning, get booking and take advantage of some great cruise deals. (Just make sure you check cruise lines' websites regularly to stay up to speed with their changing itineraries and Covid-19 protocols.)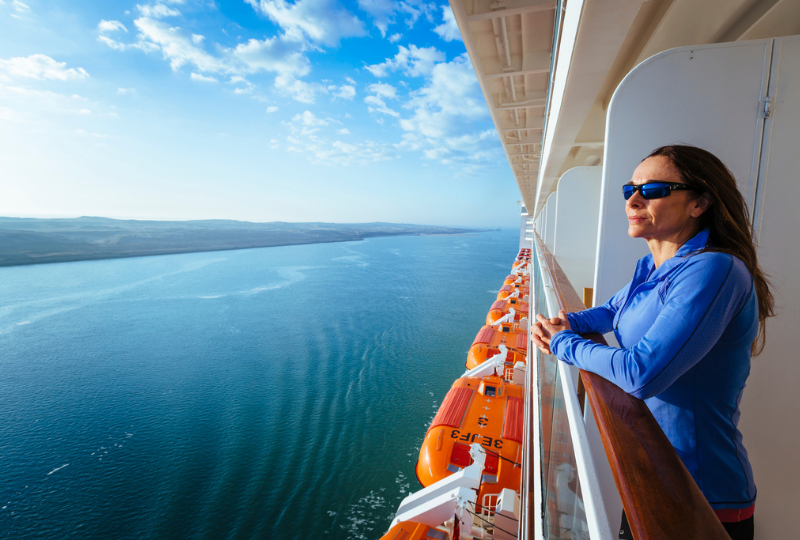 In these uncertain times, most cruise lines now offer you the flexibility to cancel your cruise close to the departure date in exchange for a Future Cruise Credit. Note that Future Cruise Credits can only be redeemed on the brand with which the cancelation occurred.
Here's a quick round-up of cruise lines currently taking bookings for cruises from Australian ports in 2022 and late 2021, and what post-Covid protocols they may have in place.
Carnival Cruises
Carnival offers 3-day cruises departing Brisbane and Sydney from January 2022 onwards that include cruise destinations such as Airlie Beach, Tangalooma, Port Douglas and Hobart.
Carnival has been working with a number of world-leading public health and policy experts to support enhancing its protocols and procedures for the return of cruise holidays based on the latest knowledge around COVID-19 protection and mitigation.
Some of the elements you could expect when cruising with Carnival are:
•
100% testing of all guests and crew
•
Policies with regard to wearing masks by all guests and crew, in designated venues and environments on board the ship and during shore excursions.
•
Enhanced medical staffing, facilities, equipment, onboard testing and quarantine/isolation resources if required.
•
Shore excursions limited to only those providers who can uphold Carnival's own protocols.
Celebrity Cruises
Celebrity is offering cruises departing from Australia later in 2022. These include 12- and 13-night cruises to New Zealand departing from Sydney from October 2022 and an 11-night cruise to the Great Barrier Reef departing from Sydney in November 2022.
Celebrity Cruise's Covid-19 protocols at the time of writing include:
•
Proof of vaccination. All guests 12 years and older must be vaccinated to board ships. Unvaccinated children will need to take a Covid-19 test at the terminal. In some countries you may also be required to take a Covid-19 test.
•
Wellness screening. You'll be asked to undergo a brief visual check and complete a health questionnaire asking about recent Covid-19 exposure.
•
Social distancing measures in public areas such as the theatre and restaurants.
•
Upgraded cleaning protocols including more frequent laundering and increased sanitisation of high-touch surfaces such as light switches and door handles.
•
Fewer guests booked per sailing.
•
More medical staff on ships.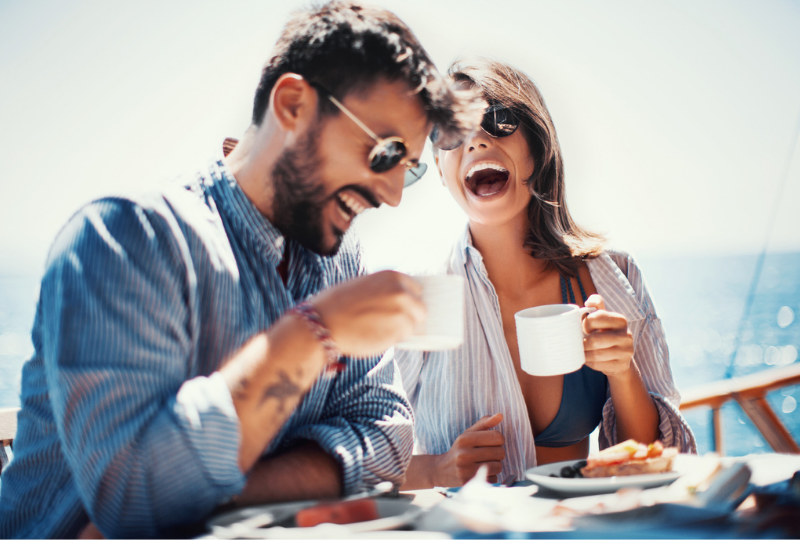 Princess Cruises
Princess has a busy schedule of cruises departing from Sydney, Brisbane, Melbourne and Adelaide throughout 2022. It offers shorter and longer cruises for up to 15 days that take in Tasmanian and New Zealand cruise destinations.
Princess's Covid-19 protocols at the time of writing include:
•
Proof of vaccination. You will need to prove you've received your final dose of an approved Covid-19 vaccine at least 14 days prior to departure.
•
All fully-vaccinated guests must produce a negative, medically observed Covid-19 test taken within three days of departure.
•
Health screening. You'll be asked to complete an online health questionnaire three days before departure.
•
Contract tracing of each cruise.
•
You'll be urged to wear a mask in indoor spaces onboard. Masks are mandatory in lifts, entertainment areas and retail areas.
P&O Cruises
P&O resumes its brand of fun-loving cruises with a 9-night Christmas cruise leaving Sydney (and taking in Airlie Beach) on 18 December 2021, an 8-night New Years' Eve Cruise leaving Brisbane on 27 December 2021 and regular comedy cruises departing Sydney from 27 December 2021. Then it's full steam ahead for 2022.
The cruise line is currently developing enhanced health measures in conjunction with government health authorities. Some of the new Covid-19 guest protocols P&O is considering at the time of writing include:
•
Pre-embarkation health screening for all crew and guests including temperature checks. Those identified as at risk will be asked to undergo an additional health evaluation by medical staff. Ships and terminals will be thoroughly sanitised between cruises.
•
Guests will be offered health checks by onboard medical staff. Dedicated onboard quarantine rooms will be provided if needed.
•
Responsible physical distancing will be managed by adjusting the flow, timing and size of groups.
•
Masks will be required for all guests and crew when physical distancing is not able to be maintained. 
Cunard Cruises
Cunard offers 25- to 28-night Australian circumnavigation cruises from Perth and Sydney from November 2022. It's offering shorter cruises taking in Tasmania and New Zealand from December 2022.
Cunard Covid-19 protocols at the time of writing include:
•
A stringent vaccination and testing policy for all guests.
•
Pre-boarding health screening.
•
Every area of the ship rigorously and regularly cleaned and sanitised.
•
Appropriate social distancing in line with latest guidance for cruise lines
•
You'll be required to wear a face mask in specific areas including the terminal when moving around indoors on board and when seated in the theatre. Guests are free to remove their masks when seated elsewhere around the ship and when out on deck and when exercising.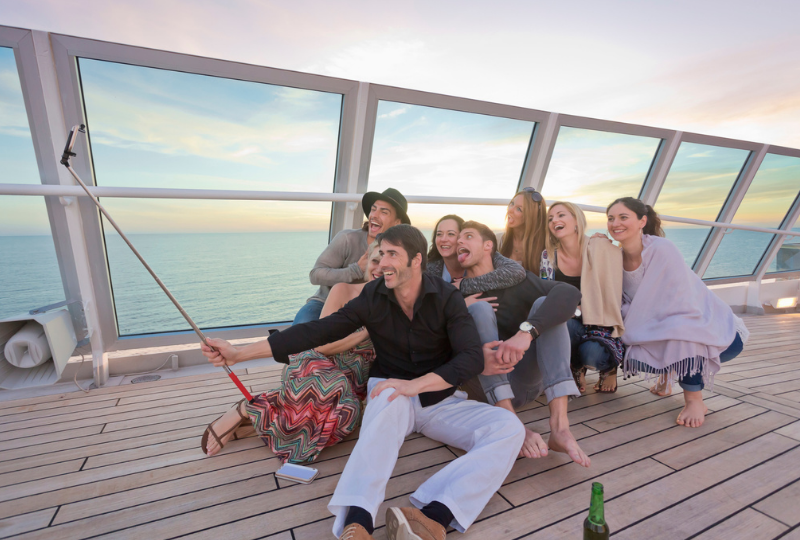 Royal Caribbean
Royal Caribbean cruises have resumed on several of its ships. Operations from Australia begin with 2- and 3-night sampler cruises departing Sydney from December 2021. 
Royal Caribbean say that if a certain threshold level of Covid-19 is detected onboard a ship during your voyage, the voyage will end immediately, the ship will return to the port of embarkation. Health and safety protocols, guest conduct rules, and regional travel restrictions vary by ship and destination, and are subject to change. Due to evolving health protocols, promotional imagery and messaging may not accurately reflect onboard and destination experiences, offerings, features, or itineraries. These may not be available during your voyage, may vary by ship and destination, and may be subject to change without notice.
---
Flight Centre acknowledges the Traditional Custodians of Country throughout Australia.