Flight Centre's Top 50 Travel Experiences To Have In 2020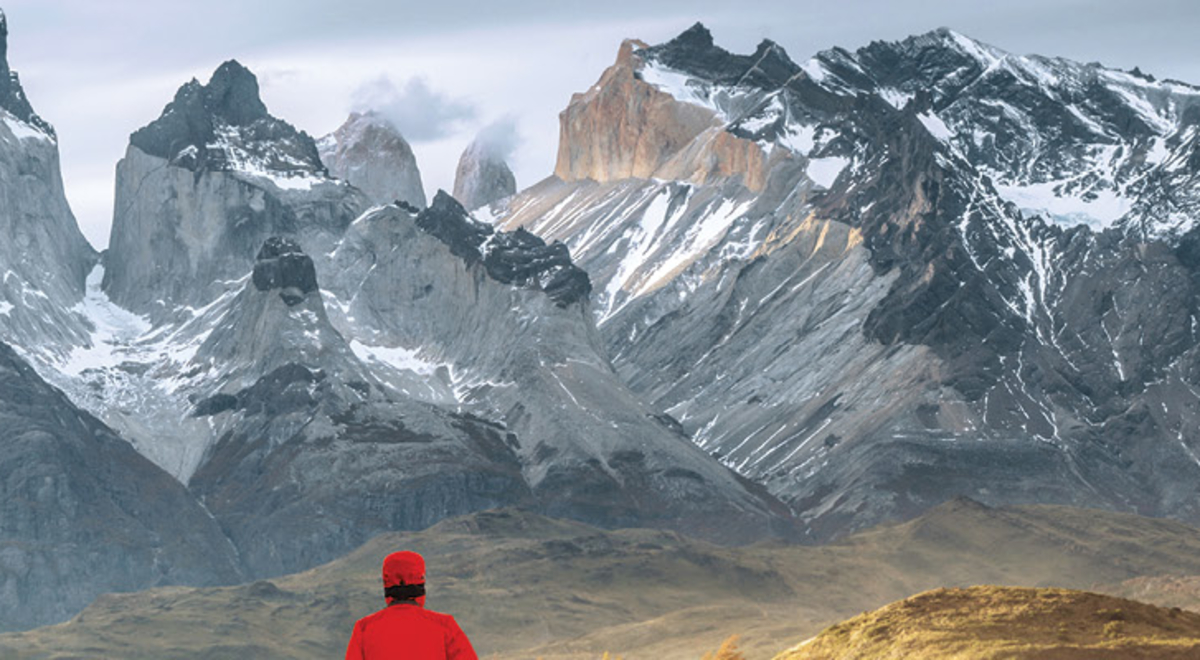 So – where will you go in 2020?
Every year, we collate the data from a variety of sources to drill down and decide on our top 50 must-have travel experiences for the upcoming year.
We look at our internal customer booking data to see where Aussies are travelling, consult our suppliers and look at industry trends and survey our vast network of Flight Centre travel experts to bring you a list of amazing travel experiences that are guaranteed to make you say: "Wow, I didn't know you could do that!".
From a river cruise in France to seeing the Swiss countryside by rail and from diving the Great Barrier Reef to witnessing the northern lights in Canada, our top 50 travel list will inspire your travels for 2020 and beyond. Here's the top 50 – in no particular order.
1. Travel Switzerland by scenic rail
This small mountainous country in the heart of Europe, dotted with green valleys, alpine villages and historic structures, is best explored on a scenic rail journey.
2. Go glamping in the Kimberley
More glamping than camping, a stay in a tented cabin at Bell Gorge Wilderness Lodge is the perfect way to immerse yourself in the rugged Kimberley region on a 4WD experience.
3. See Thailand's floating pagodas
Up in the Lamping province of northern Thailand, the floating white pagodas of Wat Chaloem Phra Kiat temple in the mountains have to be seen to be believed.
4. Set sail on a state-of-the-art ship
Avid cruisers will want to book at cabin on the revolutionary new Celebrity Apex when it launches in April, 2020 to check out the innovative design and visionary spaces on board.
5. Climb an active volcano in Vanuatu
Feel the earth rumble and watch sparks fly at the world's most accessible volcano, Mt Yasur on Vanuatu's Tanna Island.
6. Drive the Wales Way
The three self-drive routes known as the Wales Way take you into the heart and historic roads in Wales for classic scenery, foodie stops and coastal villages.
7. Venture to the seventh continent in luxury
Antarctica is a bucket-list destination and two new expedition ships will get you there in style in 2020 – Aurora Expedition's The Greg Mortimer and Lindblad Expedition's National Geographic Endurance.
8. Be a guest at an Indian wedding
For an intimate look at Hindu nuptial customs rarely experienced by outsiders, get an invite to an Indian wedding in India via a private tour with Wendy Wu Tours.
9. Soak up the rays at the world's first island beach club in Fiji
The world's first island beach club is located just 25 minutes by ferry from Port Denarau on Fiji's main island – the ideal day trip in paradise.
10. Check out NYC's newest neighbourhood
Now open, Hudson Yards in Manhattan's Far West Side is definitely buzzworthy. This cultural hub boasts shops, dining, innovative art and design and green spaces.
11. Blend your own wine at d'Arenberg Cube
Striking and modern in contrast to the rural backdrop of South Australia's McLaren Vale wine region, the d'Arenberg Cube demands your attention. The blending bench allows you to play winemaker and bottle your own blend.
12. Dive the Great Barrier Reef
In the southern Great Barrier Reef off Heron Island, you'll find a captivating underwater world of diverse marine life including turtles, tropical fish and healthy coral.
13. Stand on the edge of Pulpit Rock in Norway
Want breathtaking views, literally? Pulpit Rock is a sheer cliff that towers 604m over the Lysefjord in southwestern Norway and one of the area's most famous natural attractions.
14. Kayak with orcas
Johnstone Strait, between Vancouver Island and mainland British Columbia in Canada, is home to the largest resident pod of orcas in the world. An amazing way to see orcas in the wild is on a kayak trip in the Pacific Ocean.
15. Beach yourself in Boracay
The Philippines' idyllic island of Boracay is back is business after closing to tourism in 2018. Now with a daily visitor limit, there's a lively atmosphere and the beach itself is back to its pristine best.
16. Go scrambling on the Isle of Skye
Scrambling, aka climbing mountains without equipment, is one of Britain's favourite outdoor pastimes and there's no better spot to scramble than the epic peaks of Black Cuillin Ridge in Scotland.
17. Be wowed by the restaurant scene in Bali
Bali is Australia's favourite holiday island, and now a host of esteemed international chefs has traded big cities for beach views, transforming Bali into a modern foodie mecca.
18. Go caving amid Mayan ruins in Belize
Discovered by an archaeologist in 1989 after being 'lost' for 1,000 years, the ATM cave in the Belizean jungle will bring out your inner explorer.
19. Float away on a Nile river cruise
It's incredible how many Egyptian antiquities you encounter on a Nile River cruise. From the vantage point of a river cruise vessel, treasure the sight of the Great Pyramids of Giza and the Sphinx.
20. Stargaze the largest Dark Sky Reserve in the world
With zero light pollution, New Zealand's South Island region of Aoraki Mackenzie has earned its reputation as the world's largest gold-standard International Dark Sky Reserve.
21. Watch the sun rise over Angkor Wat
Be an early riser to watch the sun rise over the ancient temple complex of Angkor Wat in Cambodia, illuminating the towers in a golden glow.
22. Frolic on a private island
Royal Caribbean International cruises has its own tropical island paradise and it's open for fun! Perfect Day CocoCay in the Bahamas is a fun-park-beach-getaway-chillout zone that lives up to the name.
23. Trek Torres del Paine National Park
The most spectacular part of Chile's Torres del Paine National Park is the diverse scenery. And the famous seven-day W Trek encompasses everything Patagonia has to offer.
24. Immerse yourself in France on a Viking river cruise
France is the most visited country in the world for good reason – the art, culture and gastronomy, the iconic landmarks and the idyllic countryside – and there's no better way to experience it than on an eight-day Viking cruise from Avignon to Lyon on the Rhone River.
25. Deep-dive into the design of Chicago
The Chicago Architecture Foundation Center River Cruise is the most interesting activity you will ever do in Chicago, even if you're not an architecture buff.
26. Stay on a coffee estancia in Colombia
Colombia is considered to have the ideal geography for growing coffee. Staying on a coffee estancia will get your closer to the bean and its connection with the local culture.
27. Sail on a gulet in Turkey
Make your way along Turkey's stunning Turquoise Coast on a traditional wooden boat for swims in the Aegean Sea, historic sights and ghost towns galore to explore.
28. Safari in Sri Lanka
Flip the script on the traditional safari experience by going wild in Sri Lanka where you'll find some of the densest concentrations of leopards and elephants in the world.
29. Traverse the Puglia Coastal Walk
Tucked into the heel of Italy, Salento in southern Puglia is a region of natural beauty and stunning surrounds, best viewed on the self-guided Puglia Coastal Walk.
30. Witness the beauty of Yosemite National Park
Situated in California, Yosemite National Park is the most accessible national park for Aussie travellers and home to famous natural attractions such as El Capitan and Half Dome.
31. Learn local traditions in Japan
Get a hands-on appreciation for traditions such as tea ceremonies, sake tasting and geishas on a full-day guided tour in Japan.
32. Trace the Silk Road route
The ancient Silk Road trade route weaves its way from China to Turkey through the Central Asia steppe, passing through the fascinating countries known collectively as the 'Stans – Turkmenistan, Uzbekistan and Kazakhstan.
33. Wonder at the northern lights in the Yukon
In the wilderness of Canada's Yukon Territory, nature puts on a spectacular show with the amazing aurora borealis. The Yukon is a prime viewing point for the aurora, which can be experienced between mid-August and mid-April.
34. Immerse yourself in Ireland's 2020 cultural hub
Galway, on the Irish West Coast, is designated as European Capital of Culture for 2020 and will have an incredible lineup of arts festivals, exhibitions, workshops and music events.
35. See the world on show in Dubai
For 173 days in 2020 and 2021, the warmth and tradition of Emirati hospitality will be on show as Dubai hosts the region's first World Expo.
36. Take a guided hike on the Maria Island Walk
Experience Maria Island during a four-day guided walk of the mountainous isle and national park, which is just a 30-minute ferry ride from Triabunna on Tasmania's east coast.
37. Go sledging on Kaituna River
Drive 40 minutes from Rotorua on New Zealand's North Island to face nature head on by battling the rapids of Kaituna River at eye level, clutching a purpose-built sledge.
38. Feel blue in Morocco
An Instagrammer's dream, the 'Blue City' of Chefchaouen is famous for its distinctive hue painted within small doorways, decorative windows and narrow staircases in the Old Town.
39. Discover the Mediterranean's best-kept secret
With its Mediterranean architecture, lively streets and Roman ruins, you could be in Greece, Italy or Spain, but the rocky island of Malta, between Italy and North Africa is in a world of its own.
40. Drive the Garden Route in South Africa
South Africa may be synonymous with safaris, but the coastline is just as impressive. Drive the nine-day, 750km Garden Route from Cape Town to Port Elizabeth to see national parks, lakes, forest and beaches.
41. Ski Japan & South Korea
Japan has really taken off as a holiday hotspot for Aussie travellers, mostly by the snow-bound traveller. Now the cool kids are setting their sights to ski South Korea.
42. Feel like a kid in the Theme Park Capital of the World
Orlando is also officially known as the Theme Park Capital of the World and no other destination on Earth has more or more iconic theme parks than this Florida city.
43. Cycle Girona
A cycling holiday in the Spanish city of Girona is one of the best ways to enjoy the warm summer with myriad cycling routes from leisurely rides through to technical descents.
44. Channel your inner archaeologist at Petra
Tackle the difficult Madras Trail Loop, nicknamed the 'Indiana Jones Way' (scenes from Indiana Jones and the Last Crusade were filmed here), for a look at the ancient Nabatean city of Petra.
45. Cruise to Russia's almost uncharted Far East
Russia has been trending as a cruise destination, but there's a remote part of the country that is one of the least explored regions on the planet – Russia's Far East.
46. Swim with whale sharks in Mexico
In the Caribbean Sea off the Cancun coast in Mexico, you'll find one of the world's largest populations of whale sharks. Swim alongside these magnificent creatures on an ethical tour.
47. Hike Kuelap in northern Peru
High in the clouds of the Andes in northern Peru lies one of the world's secret wonders. The impressive ruins of Kuelap were built by the Chachapoyas around 600 to 900 years before Machu Picchu.
48. Enjoy all-access luxury in the Maldives
The Maldives sparkle in the Indian Ocean, an oasis of white sandy beaches, blue lagoons and coral isles. Once the exclusive domain of loved-up couples and honeymooners, the barefoot luxury of the Maldives is now more accessible than ever.
49. Go on an historic London pub crawl
Tower Hamlets borough in East London recently granted 37 historic pubs protected local listing status with several 'drinking palaces' dating back to the 1800s.
50. Layover at Singapore Changi Airport
The multi-award-winning Singapore Changi Airport is worthy of lingering in, thanks to the addition of seven-story precinct, the Jewel.
---
Flight Centre acknowledges the Traditional Custodians of Country throughout Australia.