Let's Take A Peak At The Public Holiday Calendar For 2019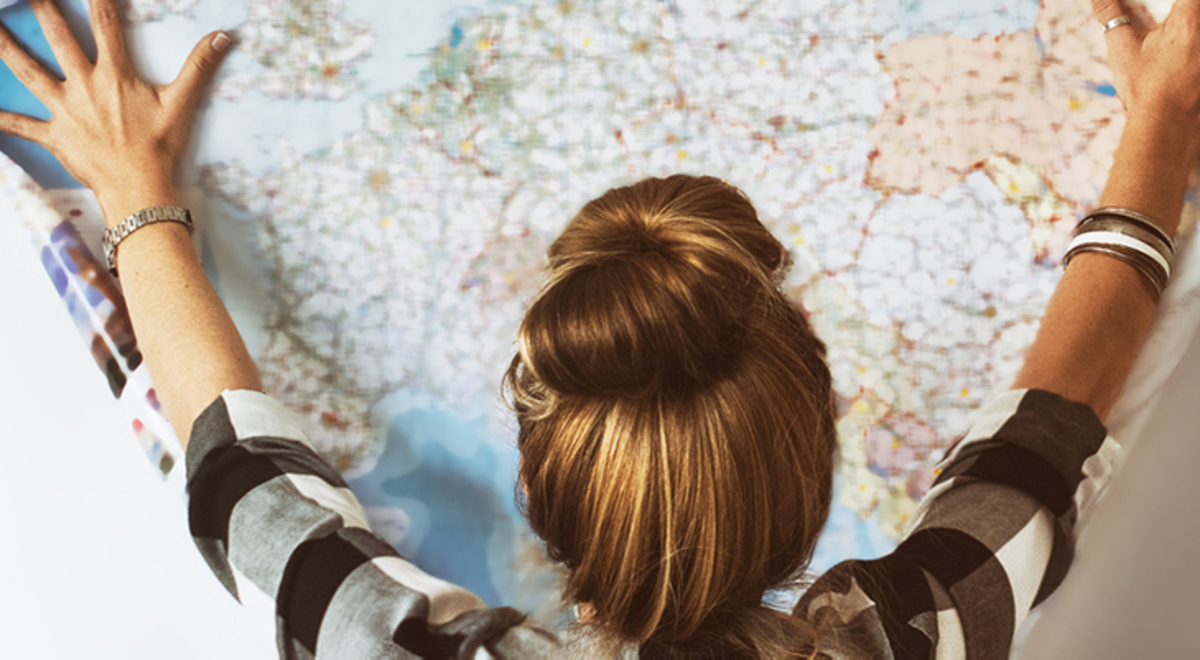 ---
---
Now that the warm afterglow of the Australia Day long weekend has long subsided, it's time to plot how to make the most of the public holidays for the rest of the year.
According to Roy Morgan Research, Aussies have an average of 16 days of accrued annual leave per full-time employee or a whopping 133.7 million days of annual leave that we haven't taken as a nation.
If that's you –  and even more research suggests one in six Australians didn't take a single day of leave in 2018 – here's how to make your annual leave go further in 2019, thanks to the high number of public holidays that occur closely together this year. Plus, our suggestions on where to go!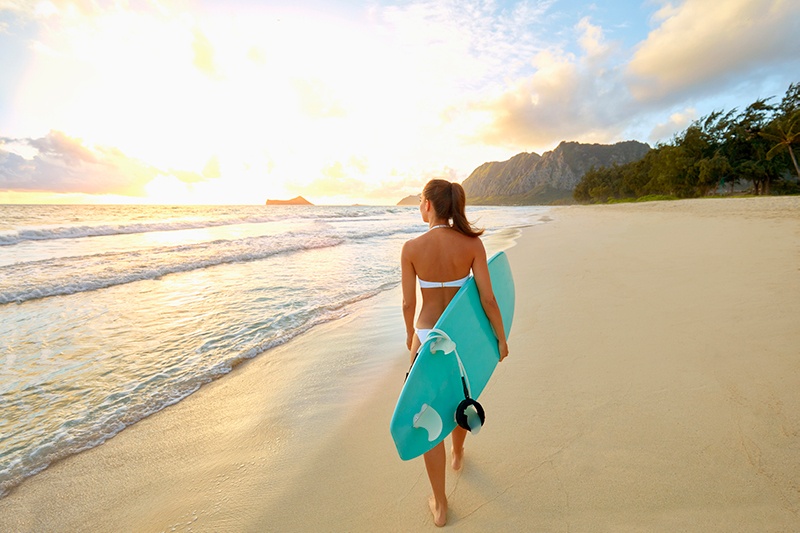 Aloha Hawaii! For crowd-free beaches and less rainfall, head to the Hawaiian islands in May, October or November.
March (SA, ACT, NSW, WA & Tas)
The March public holiday (SA) and Canberra Day public holiday on Monday, March 11 means South Australians and those in the ACT can swap four days of annual leave for a nine-day holiday. Tasmanians, and Victorians and Western Australians, also get a public holiday on Monday, March 11 for Eight Hours Day and Labour Day respectively. Take off from Saturday, March 9 to Sunday, March 17.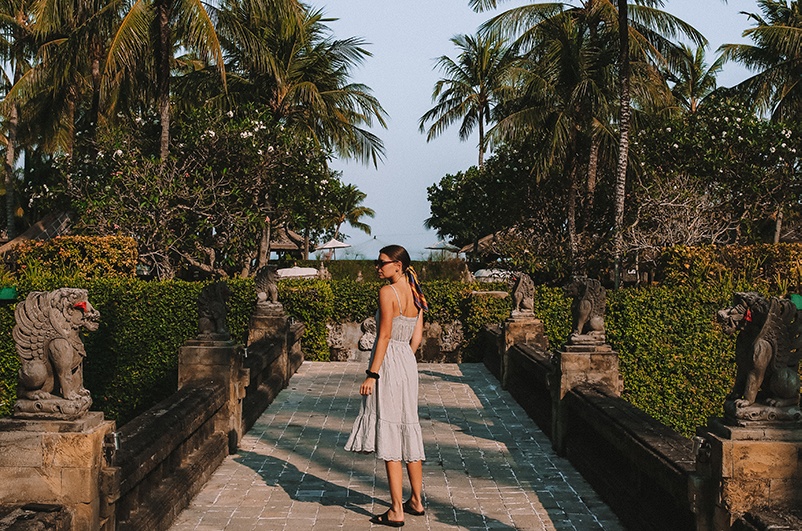 Bali is a great close-to-home option to extend your long weekend.
Where to go:
Head to Asia! Bali is a great destination for a long weekend or longer stay – just make sure to avoid visiting during Nyepi Day on Thursday, March 7 when the island shuts down for the day for the New Year celebrations. Singapore is another fantastic option with pleasant weather during this month. Or take a trip to Hong Kong in spring – the HK Arts Festival is on from February 21 to March 23 with heaps of performances to check out.
April (nationally)
The Easter public holidays occur in late April this year, and the proximity to the Anzac Day public holiday (Thursday, April 25) means you can cash in three annual leave days (April 23, April 24 and April 26) to extend your Easter break to 10 days from Good Friday on Friday, April 19 through to Sunday, April 28.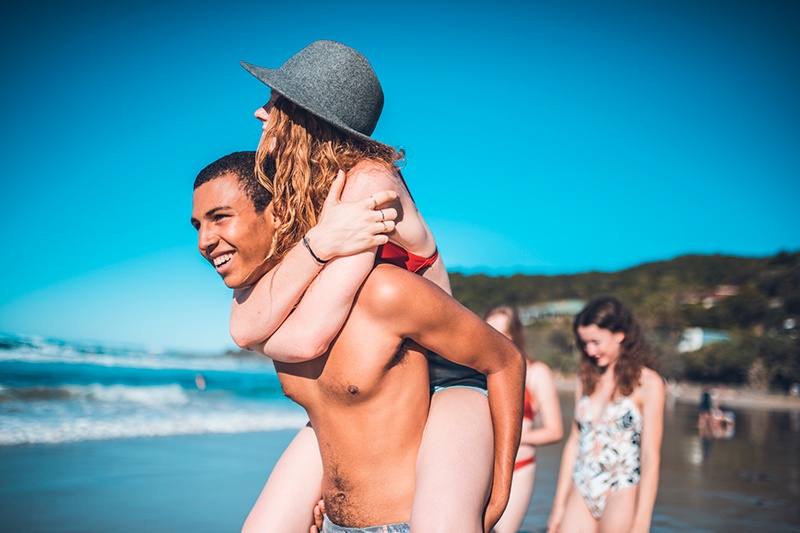 Get among the music and waves in Byron Bay during Bluesfest.
Where to go:
For an interstate or local holiday, book your tickets for Bluesfest and spend some time in Byron Bay (April 18–22) to catch heaps of international and local music acts across the Easter weekend. For a fun cultural experience, travel to Thailand for Songkran (April 13–15) – the water-filled Thai New Year celebrations. Phuket and Bangkok are both great locations to get soaked. April is also prime cherry blossom viewing season in Japan, the perfect time to visit.
May (Qld, ACT & NT)
Labour Day on Monday, May 6 in Queensland and May Day in the NT means it's time to down tools and take a break. Add four days of annual leave to the long weekend to make up a nine-day escape from Saturday, May 4 through to Friday, May 10.
In the ACT, Monday, May 27 is Reconciliation Day – make the long weekend a nine-day break with four days of annual leave. Book your escape from Saturday, May 25 to Sunday, June 2.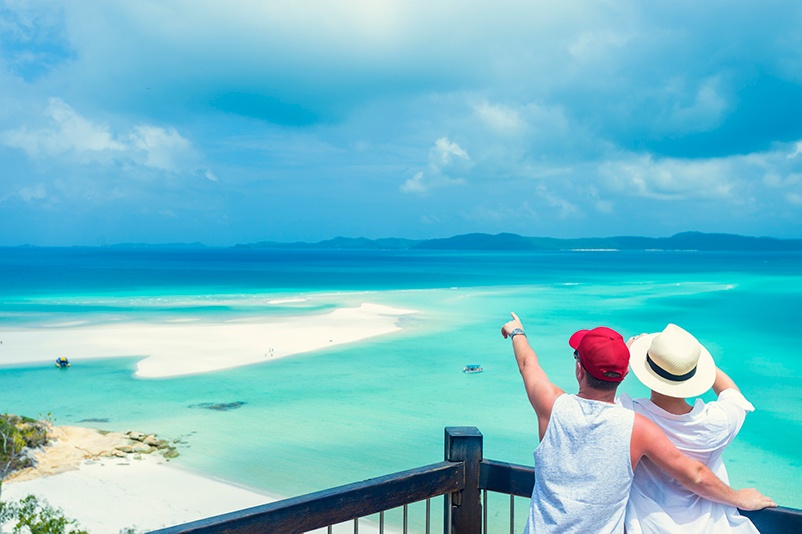 With perfect skies and brilliant blue water, the Whitsundays in Queensland are a must-visit.
Where to go:
Now is a fantastic opportunity to book a romantic escape with your SO to the Whitsundays over the long weekend. This is also a great time of year to visit Vietnam with plenty of sunshine and little rain. There's also less rain in Hawaii right now – use the nine-day break to visit outside the busy tourist seasons for less crowds and great deals.
June (NSW, WA, SA, NT, ACT, Tas & Vic)
Dip your hat to the Queen – her birthday weekend means you can add four days annual leave to extend the three-day weekend to a nine-day holiday. The public holiday falls on Monday, June 10 so take off Tuesday, June 11 to Friday, June 14 for a mid-year break. Western Australians also have a public holiday on Monday, June 10 for Western Australia Day as well.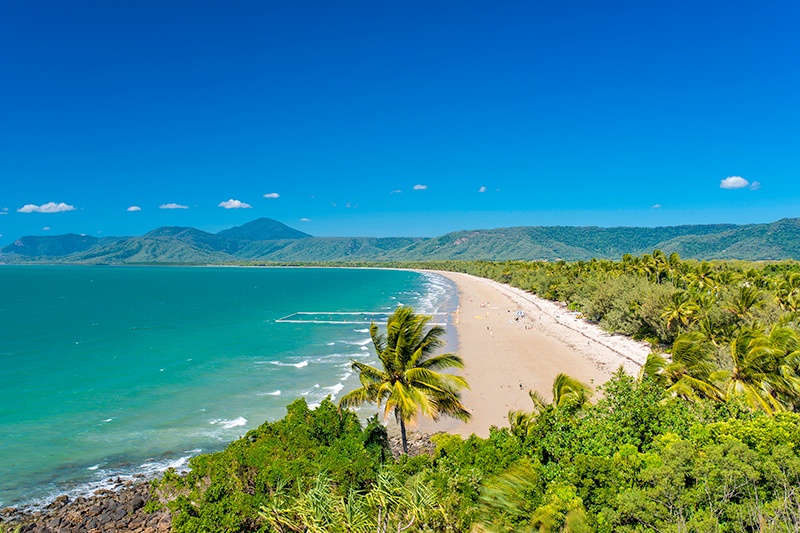 Be where the beach meets the rainforest in Port Douglas, Tropical North Queensland.
Where to go:
Book your Tropical North Queensland escape for June. It's the dry season up north and it's also the best time to go swimming sans stingers. For those in WA, SA, NT, Tasmania and Victoria, we also recommend heading interstate to Sydney for Vivid Sydney 2019 (May 24 – June 15) – this lights, music and ideas extravaganza is not to be missed. Looking to escape the winter? It's the dry season right now in Fiji, making it a great option for a mid-year beach break for those in NSW, SA, NT, ACT, Tasmania and Victoria.
August (Qld – Brisbane & NT)
Brissie folk – you don't have to head to the Ekka on Wednesday, August 14 to make the most of the mid-week public holiday (although, dagwood dogs…). Swap in four days of annual leave on either side of the Royal Queensland Show public holiday to increase your time off to nine days from Saturday, August 10 to Sunday, August 18.
For Territorians, it's Picnic Day on Monday, August 5, so why not extend the long weekend from Saturday, August 3 to Sunday, August 11 by using four of your annual leave days?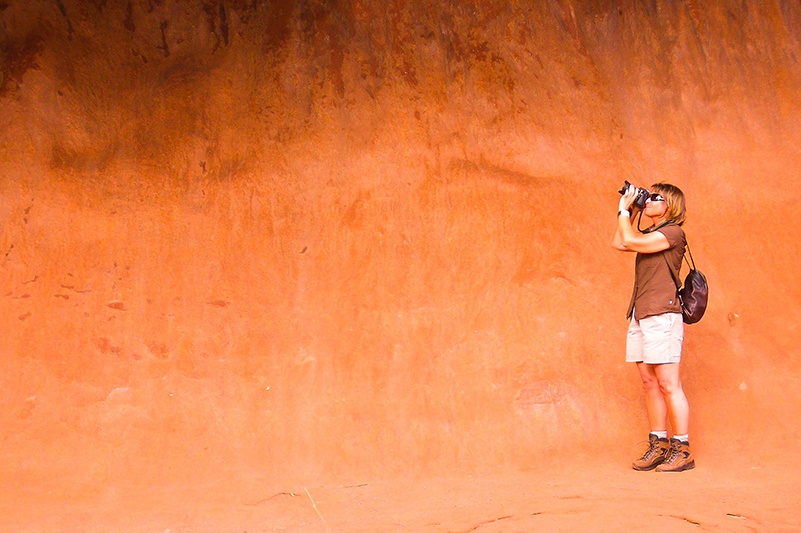 August is a great time to visit the NT Outback.
Where to go:
Brissie locals, you have two great options: the Outback or ski New Zealand. Make the most of a nine-day break to take advantage of the great weather at Uluru at this time of year, or shred the pow-pow in stunning New Zealand. For Territorians, we recommend booking a direct flight to Bali or Singapore to enjoy the best of the dry season on these SE Asia islands.
September (Vic & WA)
For Victorians, Friday, September 17 is Grand Final Friday but you can extend the good times or escape the state to make the three-day weekend into a nine-day break. Cash in four days of annual leave and book from Saturday, September 21 to Sunday, September 29 – you beauty!
In WA, it's the Queen's Birthday public holiday on Monday, 30 September, so make a right royal event of it and make your long weekend a nine-day break. All you need to do is request four annual leave days to extend the weekend from Saturday, September 28 to Sunday, October 6.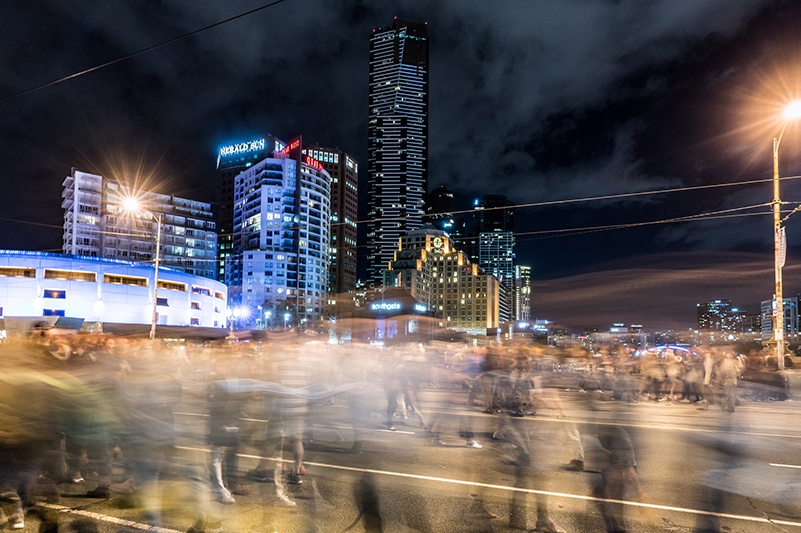 Check out the electric vibe in Melbourne.
Where to go:
It's footy final fever in Victoria, so those in WA will want to get among the action in Melbourne from September 28. For Victorians, there's more sporting action in Singapore with the F1 Grand Prix (September 20–22) as well as the Rugby World Cup 2019 in Japan (September 20 – November 2), making it perfect for an extended long weekend or nine-day break. For the school holidays, Western Australians should head to Bali or the Gold Coast, and we tip Fiji or the Gold Coast for a top family break for Victorians.
October (Qld, ACT, NSW & SA)
It's time for Queenslanders and those in the ACT to acknowledge the Queen's birthday on Monday, October 7 – extend a three-day weekend to nine days by cashing in four of your annual leave days. Book your escape from Saturday, October 5 through to Sunday, October 13.
For South Australians and those in NSW, it's Labour Day on Monday, October 7, too. Add four days of annual leave and say hello to a nine-day holiday.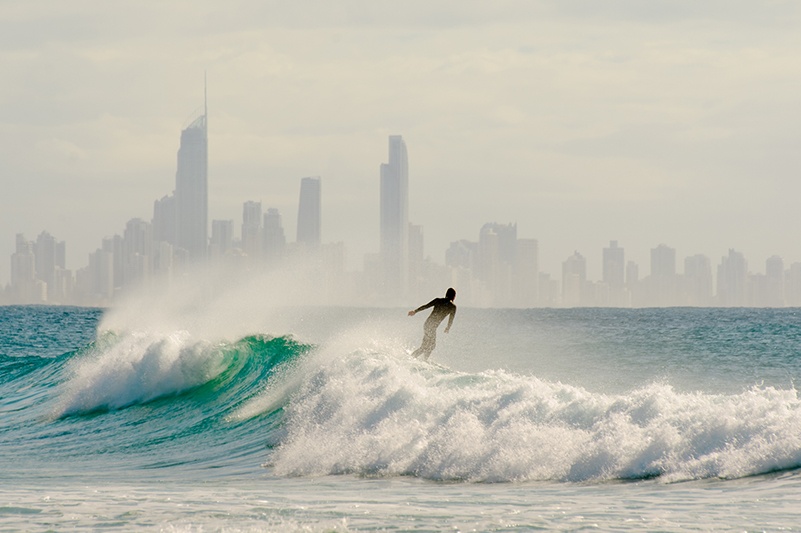 Surfers Paradise is very GC.
Where to go:
Queenslanders, NSW and ACT residents might want to get into Sydney early and stay longer for the NRL Grand Final (October 6) or use the nine days to visit Hawaii outside the busy tourist season when there's less rainfall too. South Australians and ACT residents can use the break to visit the Gold Coast or head to the Bathurst 1000 Supercars (October 10–13). For all states,  Rugby World Cup 2019 is still on in Japan – look out for great deals during this month.
November (Vic)
Melbourne Cup Day is a public holiday for Victorians and this year it falls on Tuesday, November 5. Take off Monday, November 4 to make it a four-day weekend and be a winner in the annual leave stakes – that's just one day of annual leave you'll need to gamble for a four-day break. Good odds in anyone's book!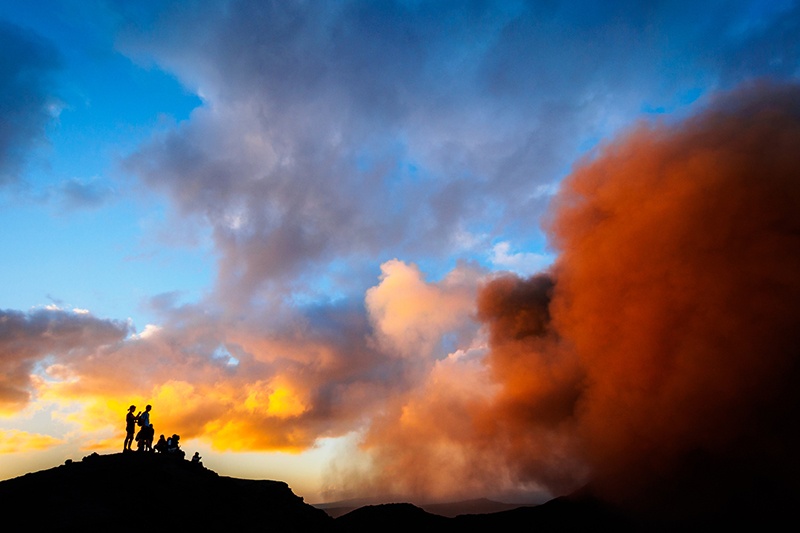 See volcanic Mt Yasur on a Vanuatu vacay.
Where to go:
Got four days off? You've got a holiday, Victoria! With new direct flights from Melbourne to Port Vila with Air Vanuatu, this South Pacific paradise is now even closer for a long weekend away in Vanuatu. With direct flights to Honolulu from Melbourne, this is also a great time to take advantage of less rainfall and less crowds in Hawaii right now.
December/January (nationally)
It's the silly season but there's a savvy way to make the most of the public holidays – use seven annual leave days to create a 16-day holiday from Saturday, December 21 through to Sunday, January 6, 2020.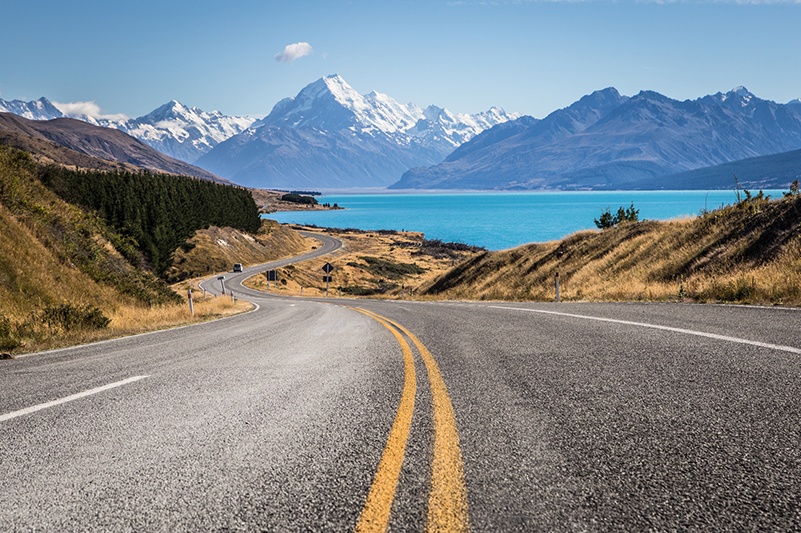 Take a two-week holiday to drive around stunning Aoraki/Mt Cook on NZ's South Island
Where to go:
There's so much you can do with just over two weeks of annual leave. Head to Thailand's islands, beaches and cities for the sunny climes of the dry season, or book a snow trip to Japan – hello onsen and fresh powder! If tennis is your religion, book a trip to Melbourne for the Australian Open, or escape the summer heat in Australia for the milder temps yet still sunny weather in New Zealand. With 16 days' holiday, we recommend hiring a motorhome and hitting the North Island or South Island on a NZ summer road trip.
---
Flight Centre acknowledges the Traditional Custodians of Country throughout Australia.