How to Spend a Boozy Nature Filled 48 Hours in the Grampians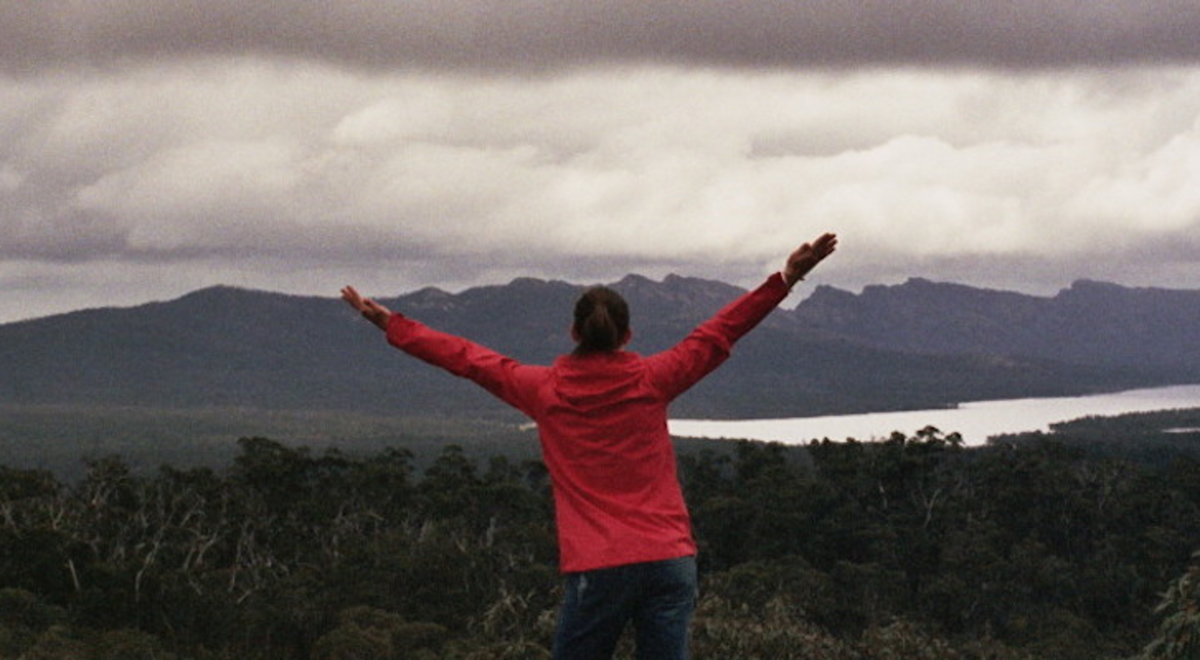 ---
---
One of Australia's longest running food and wine festivals will return to Victoria's Grampians for its 27th year, in 2018. The month-long festival will showcase the best food and wine of the Grampians National Park region, with a number of events culminating in the annual Grampians Grape Escape weekend May 5-6, 2018.
So why not take the opportunity to explore this magical part of Victoria over a jam packed weekend or even better yet take your time to fully explore the area's abundant nature, wineries and festival events over a leisurely long weekend away.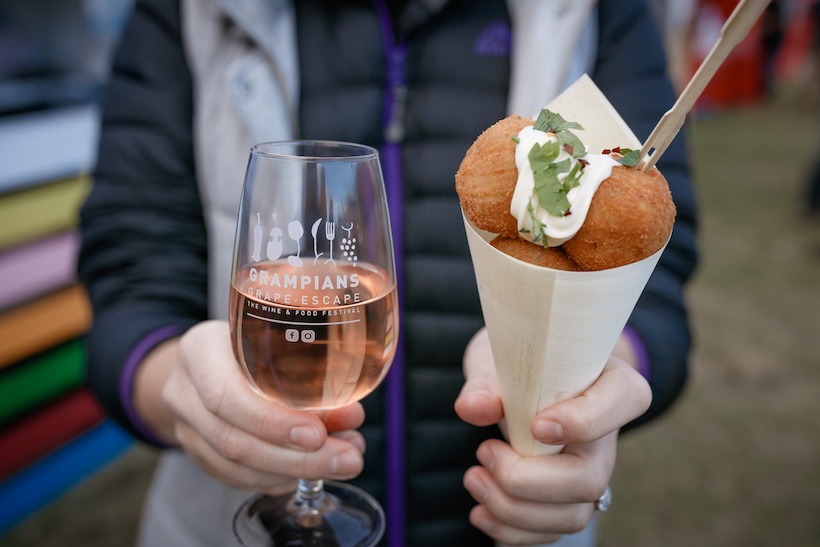 Delicious local tipples and treats at the Grampians Grape Escape. Photo: Courtesy.
Day One:
If heading from out of state and beginning the three day weekend from Melbourne on Friday, start off at the famous Degraves St with some of the best poached eggs in Melbourne at the quaint hole in the wall Degraves Espresso Bar. Slide into one of the old church pew booths and make sure you wash it all down with another one of Melbourne's infamous brews, because it's a big first day ahead.
Now it's time to pick up the hire car and enjoy the ride out of town as you head towards Halls Gap. As the city shrinks behind you, Melbourne begins to transform itself into lush green rolling hills (during Spring that is) with some scattered gum trees and a couple of sheep or cows peppered here and there.
First stop on today's road trip is the quaint town of Halls Gap at the eastern edge of the rocky Grampians National Park. If the three hour journey here has left you a bit peckish then it's time to stop in at the local beloved Halls Gap Ice Cream Shop for a delicious salted caramel ice cream. Take your frozen treat over the road to the local oval where a mob of kangaroos often can be seen (from a short distance) stretched out under the sun. Next up it's a short 20 minute drive up the mountain to stop in at The Balconies , a series of rocks that extend out over a steep cliff  providing spectacular views of the valley below.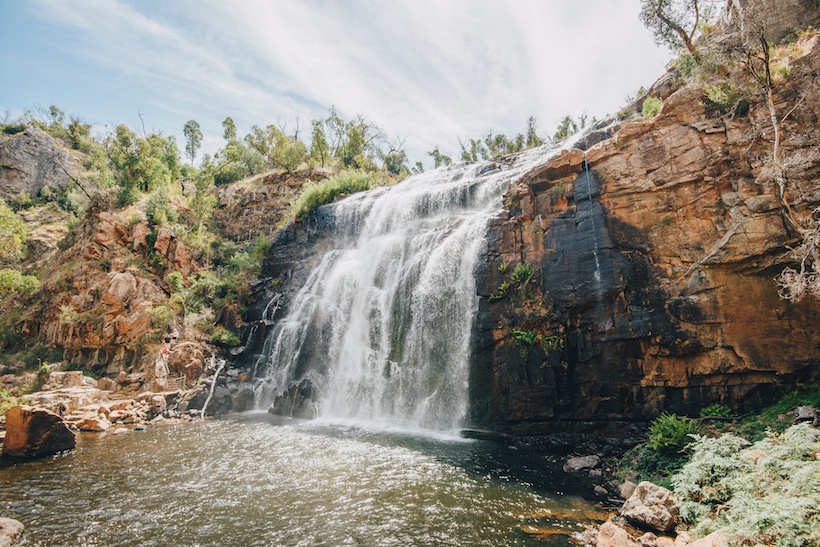 Mackenzie falls at the Grampians National Park
Once you've enjoyed these stunning views it's time to keep traveling just a bit further to the mystical albeit popular McKenzie Falls. The falls are 35 meters high and to see the full scope of them it's a rather vertiginous though well worn decent to the bottom. However, though the climb down to the bottom of the falls might not seem like too much effort, the climb back up on the other hand will probably suffice as your day's exercise. The bottom of the falls offers up a stunning photo opportunity and is well worth the hike back to the top.
After all of that walking and hiking you will have worked up a solid appetite so it's time to head back to Halls Gap for some lunch at Harvest. The local restaurant, cafe and lodging offers up some yummy lunch options along with a couple of grazing plates and a few delicious local tipples to boot. Brace yourself though because after that it's time for a reward for all that climbing with a stay at the luxurious Royal Mail Hotel. After an afternoon nap or stroll through their beautiful gardens you will want to tuck into the Royal Mail's acclaimed restaurant for dinner, which offers decadent meals made with fresh local produce, accompanied by fabulous mountain views.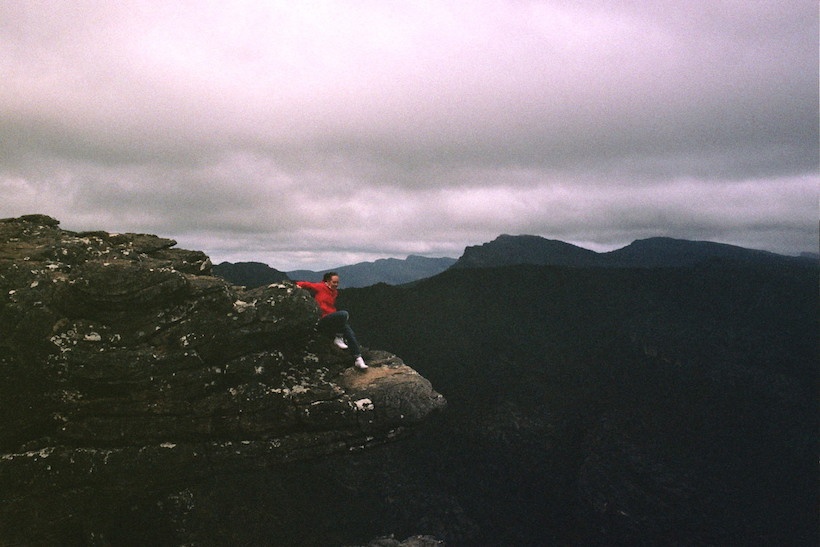 The Balconies cliff edge at Grampians National Park. Photo: Sam Aldenton.
Day Two:
Day two is all about the Grape Escape festival! Taste your way through award winning drops from wineries from the surrounding area such as Best's Great Western, Grampians Estate and Mountainside Wines. Take note of your favourite varieties because on day three you will be headed straight to the source for a couple of winery and underground cellar tours!
Live music will feature on the weekend from the likes of Coby Grant, Mitch King, The Settlement and local band Orange Whip while there will be over 120 exhibitor stalls and a range of food trucks, including Spanish Paella, Forge Pizza, Twistto and That Arancini Guy.
This year the event will also include masterclasses and demonstrations from 'River Cottage Australia' chef Paul West, and Matt Sinclair, of MasterChef AU's and face of channel 10's 'The Cooks Pantry'. Festival goers can even bid to take home a rare taste of the Grampians in the highly anticipated Grampians Winemakers Reserve Shiraz Barrique auction.
The festival village will also include entertainment for the kids with a native petting zoo, rock climbing wall, indigenous face painting, pasta making, chef hat decorating and heaps more.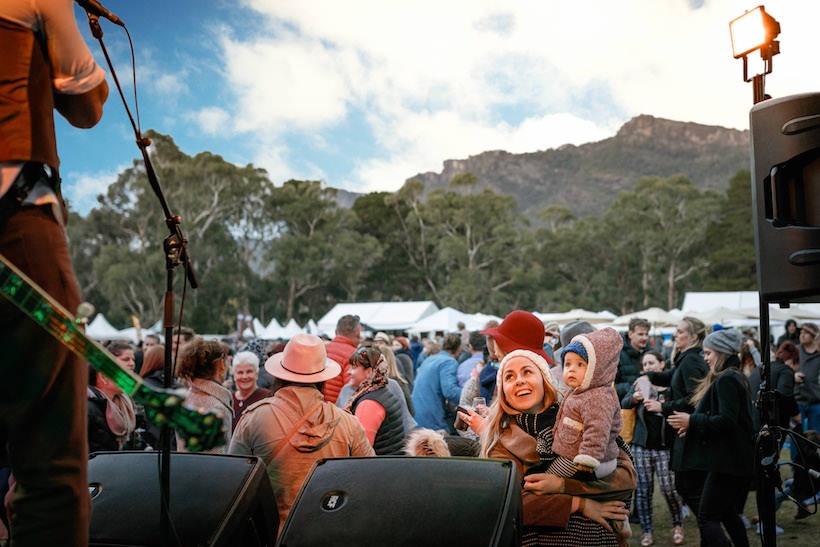 Live music and entertainment is aplenty during the Grampians Grape Escape. Photo: Courtesy.
Day Three:
On the final day of this delicious food and booze filled weekend it'll be time to jump back in the car. Pick up a yummy carb filled breakfast of French baked goods first though from the Dunkeld Old Bakery and take a seat outside for some local people watching. Next up make your way towards Great Western via Stawell (home to the Stawell Gift) for the first of two local winery tastings.
Best's Great Western is the first stop just off the Western Highway. Here you will be treated to a taste of the 150-year-old winery's history from a particularly smooth 'Gentle Blend' -a harmony of grapes from the unique Nursery plot with vines dating back 150 years- through to the highly commended Bin 1 Shiraz, the region's specialty grape. Don't forget to try at least one of the few fortified wines on offer to round out your tasting before taking a self-guided tour of their extensive underground cellar. The further down the cellar you head the cooler the temperature gets and the older the wines.
The second tasting of the day is at the Seppelt Cellar Door where one of Victoria's hidden gems lies out of sight and dormant - waiting to be discovered. The hidden gem being the extensive underground cellar drive tour, even larger and more extensive than Best's.  
Seppelt is famous for its heritage listed labyrinth of underground cellars, known as 'The Drives' which wind for three kilometers beneath the historic Great Western. With excavation beginning in 1868 by out-of-work miners from the early gold rush era, and continuing for over 60 years, The Drives are the largest underground cellars in the Southern Hemisphere.
Guided tours provide a fascinating glimpse into Victorian wine pioneering history and make the preceding wine tasting that much sweeter. Insider's tip: ask for Daniel (that would be Danial Ahchow who's Great Western Enterprises runs the winery and saved this institution from the chopping block in 2016) to take you through the tastings afterwards, his fascinating stories pair neatly with the winery's infamous sparkling shiraz.
Now that you've filled your mind with some of Victoria's iconic winemaking history and your belly with a few of its fruity delights, it's time to make your way home or why not stay another night? There's so much more to discover in this beautiful corner of our country whether it's hiking, fishing or exploring the small country towns. If the latter is up your alley then head towards Ballarat on your way back to Melbourne to learn more about our country's colourful gold rush and mining history.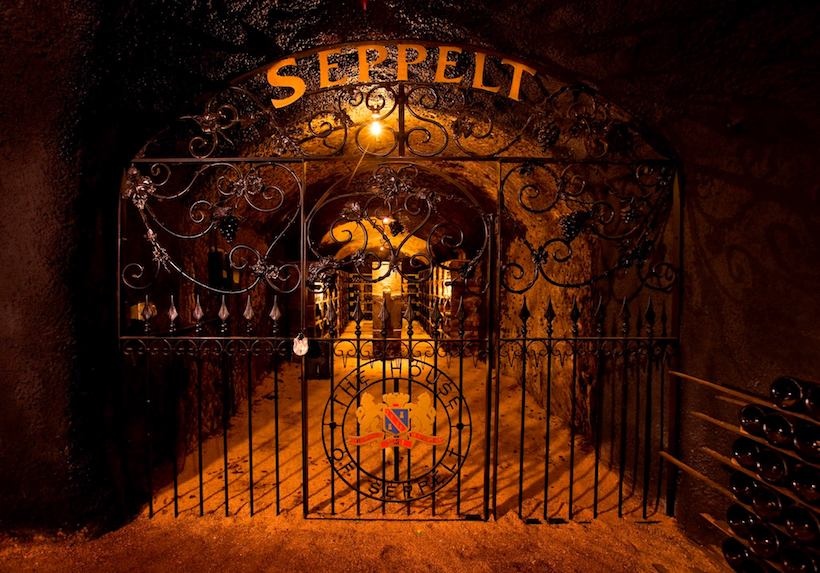 Seppelt Cellar Door's underground drives stretch over 3 kilometres. Photo: Courtesy.
---
Flight Centre acknowledges the Traditional Custodians of Country throughout Australia.