Nature VS Nurture: Are Manmade Beaches Better Than Natural?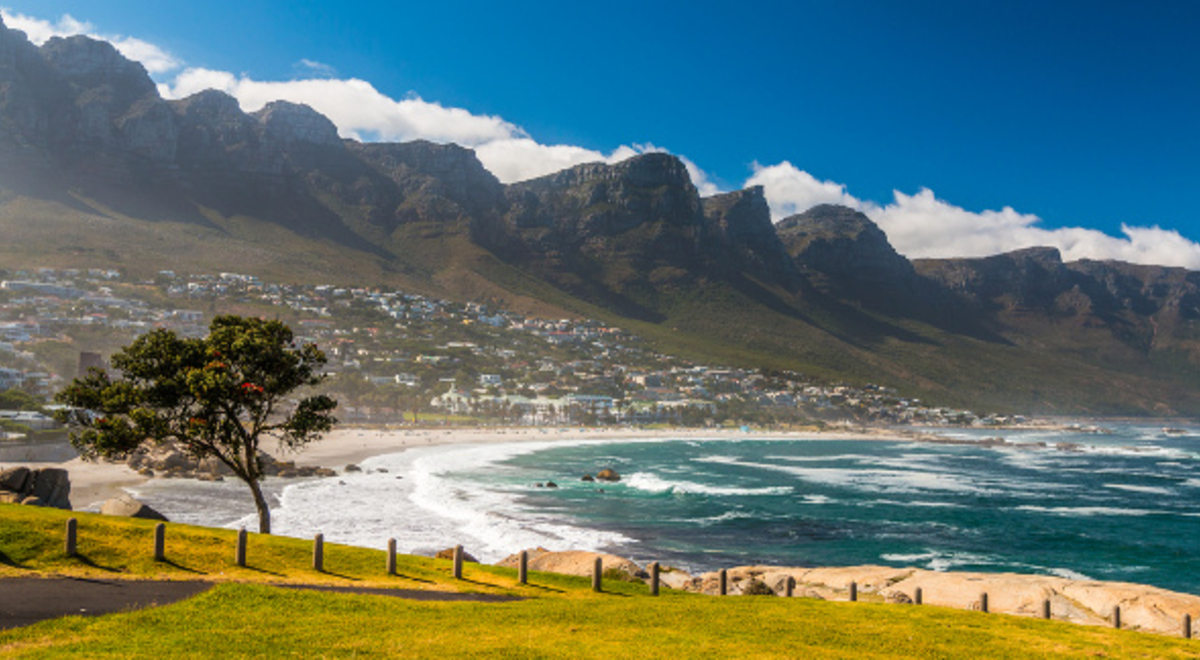 ---
---
Manmade beaches don't stem from the belief that anything Mother Nature can do we can do better. They're simply a product of an unrelenting desire to bring that most treasured part of the coast to our inland metropolises and resorts. And really, in this our 21st Century, why can't we have it all?
Some places around the world have managed to replicate the picturesque gems of sandy coastline better than others, but can they really compete against their natural counterparts? It's time to investigate and pit three of the most popular manmade beaches against three actual beaches in the same country.
Although the overall winner may appear to be clear cut, the individual performances might surprise you and even influence your next beach holiday.
South Africa: Sun City (Manmade) VS Camps Bay (Natural)
VS
Aesthetics & Vibe
Sun City (SC) - The tropical-style setting of Sun City's Valley of Waves includes palm trees, sandy-coloured rocks and sand taken from natural coastline. The combination of Sun City's resort and dual water parks means the Valley of Waves comes with a strong family-friendly vibe. During peak season this can result in a semi-chaotic environment of noise and activity.
Camps Bay (CB) - The small community and blue Atlantic water are overlooked by the world-famous Table Mountain and Twelve Apostles mountain range, giving the otherwise pristine environment a rugged charm. You'll find a genuine Mediterranean vibe at Camps Bay, from late-night parties to siestas on the sand. Families can also enjoy the beach environment, which has flagged areas for safe swimming.
Winner: Camps Bay
Off-Beach Entertainment
SC - Sun City's Valley of Waves makes up one part of a much larger water park, which includes semi-submerged waterslides, a 30-metre-high drop and a lazy river. There are some small beachside eateries, but the brunt of the dining and drinking establishments are in the resort, a short walk away.
CB - Separated from the water by the sand and a promenade are the restaurants, shops and bars that make up Camps Bay's lively beachfront neighbourhood. There are plenty of places for a casual sundowner and a meal of local fare.
Winner: Sun City (having more diversity and options for various ages)
Water Activities
SC - The 1.8-metre robotically created waves are a nice touch, but they do little more than create a mild body-boarding ride. Swimming and sitting on inflatable tubes are the two most common activities.
CB - Camps Bay sees regular breaks, ranging from small swells to the larger breaks best tackled by experienced riders. Due to its flagged status, surfing takes place close to the rocks and on the neighbouring Glen Beach. There's also plenty of space to toss a ball or ride a boogie board.
Winner: Camps Bay
Victory Goes To... Camps Bay
Mexico: Crystal Lagoon (Manmade) VS Akumal Beach (Natural)
VS
Aesthetics & Vibe
Crystal Lagoon (CL) - Crystal Lagoon offers a four-hectare pool of bright blue saltwater with sandy shores interspersed by stone walkways and waterfront cabanas. You can also see the Pacific Ocean off in the distance. The atmosphere feels somewhat reserved, but there's plenty of room for energetic frolicking and fun.
Akumal Beach (AB) - A typical tropical paradise of crystalline water and sugary sand, Akumal Beach in Mexico incorporates frond-roofed huts with palm trees. The ocean is often populated by swimmers and boats. More of a chilled out atmosphere perfect for lounging on the beach, snorkelling or enjoying a cocktail. Great for some, too quiet for others.  
Winner: Crystal Lagoon
Off-Beach Entertainment
CL - As part of the Diamante Cabo San Lucas resort, Crystal Lagoon is accompanied by a day spa, gym and tennis court and a championship golf course. If you're missing an au naturel way of life, you can walk to the nearby Diamante Beach.
AB - Shops, restaurants and bars are positioned along the beach. This is still a relatively small beachfront community, with a more casual drinking culture that incorporates televised sport and ocean views.   
Winner: Crystal Lagoon
Water Activities
CL - Four hectares of water allows for far more activities than most manmade beaches. Sailing, swimming, stand-up paddle boarding and kayaking are all available, along with inflatable trampolines for epic bomb dives.
AB - The protected turtle population keeps water sports at a minimum. However, the marine life and undisturbed water make Akumal one of the best places to snorkel and dive. You can also take boats out fishing and swim with dolphins.
Winner: Crystal Lagoon
Victory Goes To... Crystal Lagoon (Flawless Victory)
Australia: Streets Beach (Manmade) VS Surfers Paradise (Natural)
VS
Aesthetics & Vibe
Streets Beach (SB) - With views of the Brisbane River and CBD, Streets Beach is wonderfully positioned. The beach is surrounded by palm trees and has regularly maintained sand. The chlorinated water and absence of waves detracts from the overall beach feel. Popular with backpackers and locals, there's a strong multicultural draw to the oft crowded Streets Beach.
Surfers Paradise (SP) - Positioned in front of the Gold Coast's lively Cavil Avenue, Surfer's Paradise offers a stretch of sunny Australian coastline overlooked by high-rise hotels. The natural beach setting is melded with city sights. A hotspot for tourists, Surfers Paradise is typically busy with a feeling of constant activity happening around you.
Winner: Surfers Paradise (in a close one)
Off-Beach Entertainment
SB - As Australia's only inner-city beach, manmade or otherwise, Streets Beach places you within walking distance of Southbank's museums and galleries, the Queensland Performing Arts Centre, Queen Street Mall and numerous dining establishments around the CBD. Southbank also holds regular open-air cinema screenings.  
SP - Surfers Paradise is its own entertainment mecca, with numerous shops, attractions and dining establishments a few hundred metres from the beach. The free Beachfront Markets is held three times a week and there are often beach volleyball tournaments being played throughout summer.
Winner: Streets Beach
Water Activities
SB - There's a relatively limited space to swim especially on busy days and available activities are more what you'd expect in a pool such as throwing a ball or reclining on an inflatable lounger.
SP - Surfing and body boarding are regular pastimes at this beach, and the three kilometres of coastline allow for more space to skim board, toss the ball around and other activities in the shallows. Jet skis and jet boats also populate the deeper water.
Winner: Surfers Paradise
Victory Goes To... Surfers Paradise
---
Flight Centre acknowledges the Traditional Custodians of Country throughout Australia.