New York: Everything That You Need To Know Before You Go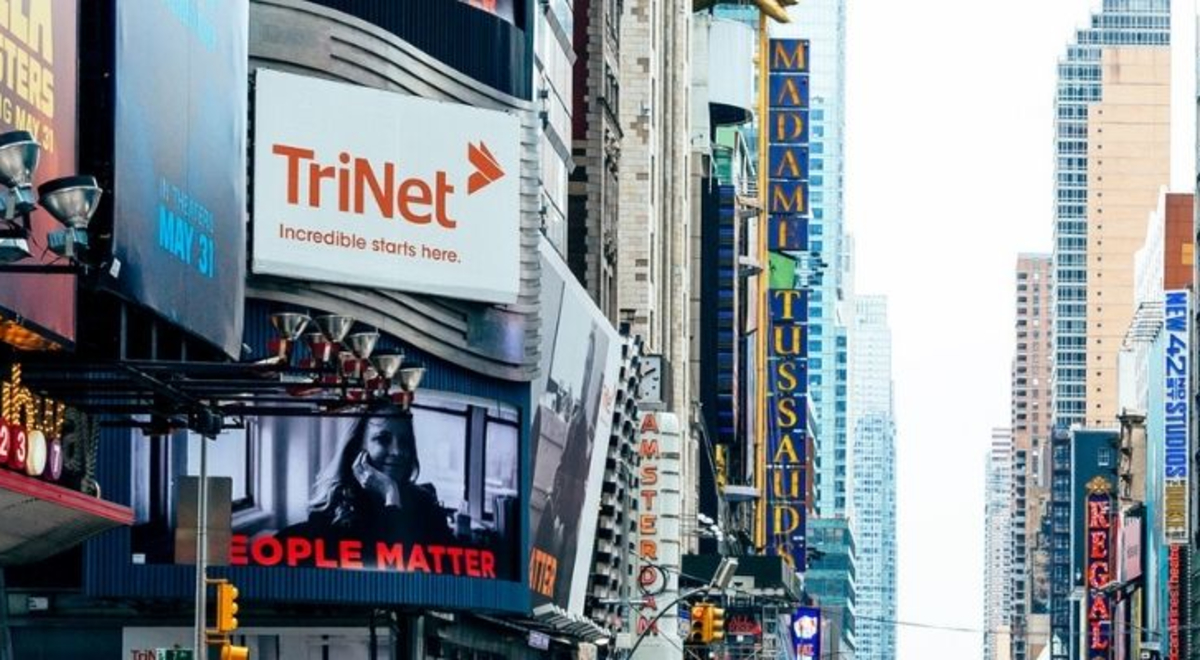 ---
---
New York City is one of the most chaotic, exciting and beautiful cities on the planet. The Big Apple is filled with so much to do, you could spend a year there and still do something new everyday. It is a magical place, but unless you know you're way around, it can be a bit overwhelming. Here are some of our Travel Expert's top tip for your first time in New York City.
What You Will Discover
The best places to stay (Hint: It's not Times Square)

The top things to do

The best way to get around (Hint: Learn to love the subway to save money)

The best spots to eat

The best places to get a drink

Things only a New Yorker would know
---
Best place to stay? (Hint: it's not Times Square unless you want to see the New Year's Eve Ball Drop!)
When thinking about the best places to stay in New York, it may surprise you to hear that Times Square is not top of the list. Being one of the most famous places in the city, Times Square is very crowded and this can soon become overwhelming.
New York is considered to be one of the safest cities in the country, so safety is not generally an issue. But if you are concerned, try to stay in the Lincoln Center area or the quiet residential Upper East and Upper West sides.
Hear what our experts had to say:
"In Manhattan, I would recommend staying in either Chelsea, the Upper West Side or Brooklyn. These neighbourhoods are a lot less crowded and busy than the area around Times Square."
Christopher Bowron, Flight Centre Epping, NSW – travelled to NYC four times
 
"I recommend The Franklin Hotel on the Upper East Side, Lenox Hill area, Gardens Suites Hotel by Affinia in the Lenox Hill area, St Marks Hotel in the East Village area or Hilton Brooklyn New York. These hotels are all in close proximity to the green metro line for easy access around the city. I try to avoid recommending hotels near Times Square as they can be overly expensive and don't have the best access to the rest of the city."
Ray Davis, Flight Centre Hornsby, NSW – lived on Upper East Side for 7.5 years
 
"I love the location of the Row NYC Hotel and the Maxwell on Lexington Avenue as these hotels aren't smack bang in Times Square, so you get to walk around some more non-touristy places but are still super close to Times Square so that you can easily go. If you've been to New York before, definitely stay on the Upper West Side as it's the most happening place in the city and where tourists don't seem to go so you get to see New Yorkers being New Yorkers, along with the best shops and food."
Vanessa Caton, Flight Centre Toombul, Qld – lived in NYC for two years
 
"My top NYC hotel picks: for 5-star – InterContinental New York Times Square; 4-star – the Parker New York hotel and for 3-star, DoubleTree by Hilton New York City – Chelsea, which is clean, comfortable and in a great location."
Joshua Hughes, Flight Centre Casuarina, NSW – travelled to NYC twice
 
"It's always tempting to be among the action and very, very bright lights of Times Square, however I recommend you stay well away! Being the most famous site in NYC means lots of people, 24/7, and it can become a bit overwhelming after a few days. If you do want to stay close to the action, I recommend settling a few blocks away in the Garment District (literally filled with haberdashery and material shops). There's the well-known hotel brands as well as some beautiful boutique hotels with excellent rooftop views of the NYC skyline here – two of the best are Archer Hotel and the Refinery hotel. You will also be close to Herald Square, which is famous for its Macy's department store and surrounding shopping streets."
"If you're a second-timer to NYC or just not a fan of the crowds, this is the perfect opportunity to get to know another neighbourhood. Lower Manhattan is the place to be: West Village, East Village, Soho and Tribeca are all perfect places to explore from. Or dive even further into the local experience and try out Willamsburg in Brooklyn."
Gemma Early, Flight Centre Sherwood, Qld – travelled to NYC four times
 
"If you want to experience the Time Square Ball drop, stay in a hotel in Times Square. We could watch the famous New Year's Eve Ball Drop from both our room or the hotel terrace – amazing and it ticked off a bucket-list item."
Jodie Cawley, Flight Centre Caloundra Cruise, Qld – travelled to NYC twice
 
---
RELATED: Holiday Hack - Turn 22 Days Into 55 In 2022
---
Top things to do?
The Statue of Liberty, the Empire State Building, Central Park, drinking coffee with some friends in a Café. New York is a bustling city filled with attractions and a wealth of experiences to be had. With so much to do, it can be hard to know where to start. Here are our experts' tips on the top things to do in The Big Apple.
"Go to a baseball, basketball, ice hockey or NFL game, depending on the season. If you go to the football, arrive a couple of hours early and experience tailgating in the carpark. Visit Chelsea Pier for brewery tour or head out to Brooklyn Brewery for an afternoon. Honestly this list is endless – you can pretty much do anything and everything in NYC."
Ray Davis, Travel Expert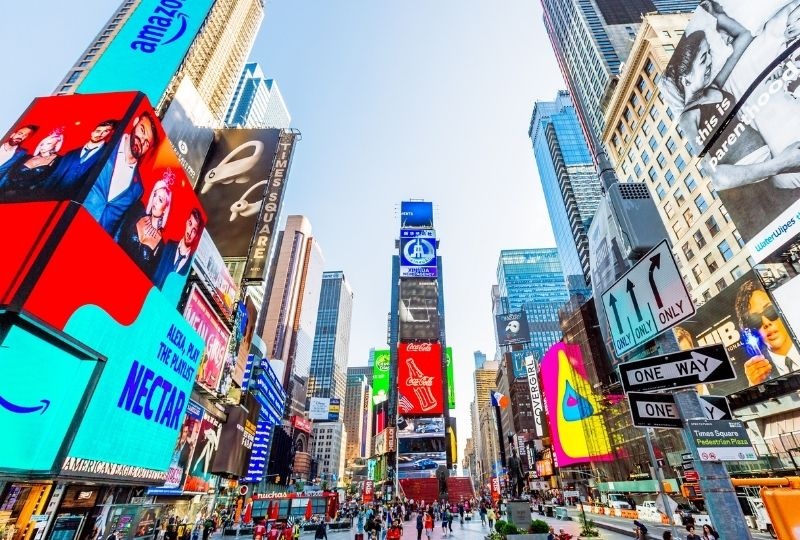 "Get up early and see places like Times Square and Brooklyn Bridge before the city wakes up. Watching the sunrise from the Brooklyn Bridge is like something you've never seen before.
Take the Roosevelt Island Tramway to see a different view of the city. I would recommend taking the tram over to the island and then the ferry back down to the Financial District. In winter it can be chilly but the views you get are so different to the norm. You can also warm up with warm apple cider in the Financial District!
"Take the Staten Island Ferry to see the Statue of Liberty – this is the best way to see Lady Liberty without having to pay a cent. My best recommendation would be to go late afternoon. Stand on the decks of the ferry on the way back to see the New York City skyline from the water at sunset.
"Prospect Park in Brooklyn is a great destination as well – imagine Central Park on a slightly smaller scale but without all the people! Especially incredible when it's snowing. Of course, a bike ride around Central Park is a must-do. You'll see so many things this way: little lakes, beautiful buskers, statues and so much more, plus this is the quickest and easiest way to get around."
Laura Cruikshank, Flight Centre Queen Street, Qld – lived on Lower East Side for five months
 
"If you're a first timer in NYC and want to see all of the main museums and sites, the New York Pass provides fast-track access while saving you a lot of money. It also means you waste less time and can tick off more attractions and not feel so rushed. Of course, you must also take in a play on Broadway, there's something for everyone!
"My favourite thing to do in NYC is hire a bike – it's the most enjoyable way to experience the city without too much effort (no hills), especially if the weather is in your favour. Citi Bike stations are all over Manhattan and only US$12 to hire a bike for a whole day.
"Hop over to Brooklyn and explore through quaint Williamsburg down to industrial but charming Dumbo. Make sure you stop at Water Street and Brooklyn Bridge Park for amazing views of Manhattan as well as famous foodie favourites Luke's Lobster and Shake Shack. You can then walk back to Manhattan over Brooklyn Bridge, but be prepared for the crowds.
"For the most iconic view of NYC, including Central Park, Brooklyn, New Jersey and the Empire State Building all the way out to Lady Liberty herself in the bay, head up to Rockefeller Center's Observation Deck. Open from early morning to midnight, this rooftop has 360-degree views. It's also the perfect place if you need to get down on one knee and pop a certain question! With views like this, how could they say no!
"If you love TV shows or have always wanted to know what goes on behind the camera, especially on live TV, The Tour at NBC Studios is an absolute must. You can see the set of Saturday Night Live, how they broadcast the news and even make a mock recording of your very own talk show!
For a low-key and cheap night out, why not see where some of the greatest comedians started their careers? Catch a stand-up show at Upright Citizens Brigade in the East Village for a belly-full of laughs ­– you might see Amy Poehler or Donald Glover who often do shows. After the show, head over to local favourite Sweet Chick for authentic Southern comfort food."
Gemma Early, Travel Expert
 
Best way to get around? (Tip: learn to love the subway to save money)
If you can't walk to your destination, the subway can be a great way to get around the city. While it can be a little daunting at first, it can be a great way to save both time (New York traffic is crazy!) and money. Here our experts tips for getting around.
"Don't be scared of the subway! Once you've used it once you'll realise how easy it is! Depending on how long you are travelling for, buy yourself an unlimited 7-day metro card. It's one of the best ways to see the city, especially for the budget traveller, as you can also use your 7-day unlimited metro pass for the scenic Roosevelt Island Tramway – talk about good value!"
Laura Cruikshank, Travel Expert
 
"On foot – Manhattan is 21.6km in length and 3.7km wide."
Joshua Hughes, Travel Expert
 
"Cabs and Uber are convenient, but the subway is quicker and very cheap."
Gemma Early, Travel Expert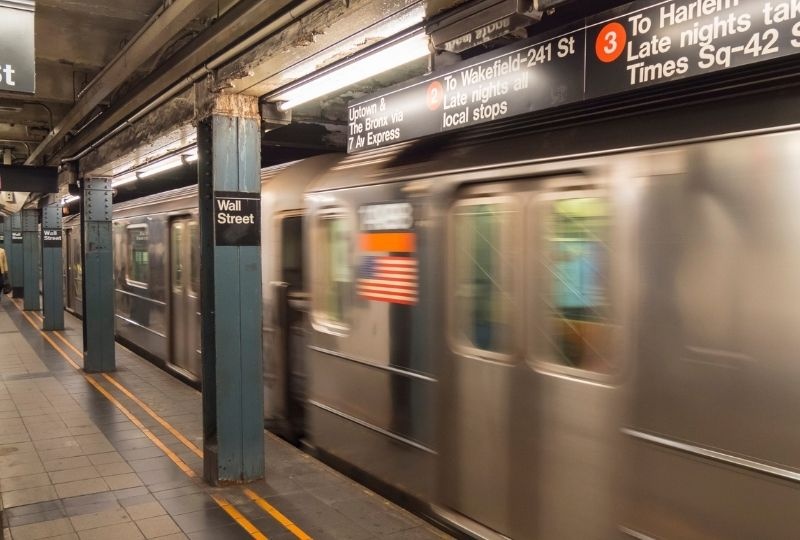 Best spots to eat?
A trip to NYC is worth it for the food alone! There is so much on offer, it is almost impossible to choose where to go. Here are our recommendations on the best places to grab a bite in New York City.
"Head to Shake Shack, a New York icon or for a nice sit-down meal, I definitely recommend Joanne Trattoria on the Upper West Side – some of the best food I've ever eaten."
Christopher Bowron, Travel Expert
 
"Don't be afraid to hit up any of the multitude of food truck and food carts around the city as these are often the best quick lunches when you are on the go. For a quick, cost-effective meal, grab a US$1 slice of pizza."
"If you are looking for a restaurant, head to Restaurant Row on 46th Street between 8th and 9th avenues, just west of Times Square. The best Greek restaurant I found was Taverna Kcylades on Ditmars Boulevard in Astoria. Head to Little Italy for Italian, K-Town for Korean barbecue and Little Brazil for Brazilian barbecue."
Ray Davis, Travel Expert
 
"Enjoy a beautiful muffin and fresh milk at Billy's Bakery – my favourite location was in Chelsea but there are other locations, too."
Laura Cruikshank, Travel Expert
 
"In Brooklyn, go to The Meatball Shop (located on Bedford Avenue, first stop in Brooklyn on the L line) and the DeKalb Market Hall. More public markets can be found at Chelsea Market (Lower West Manhattan), Urbanspace (Midtown) and Smorgasburg at East River Pier or Dumbo in summer. Visit The Original Soupman (near Columbus Circle) and get the banana pudding from the famous Magnolia Bakery. Also order the artichoke pizza from Artichoke Basille's Pizza (321 East 14th Street), the creme brulee or peanut butter and jelly donuts from Doughnut Plant, and the sticky buns and pizza from Roberta's (several locations)."
Nicolette Anning, Flight Centre Capalaba Cruise, Qld – lived in Williamsburg, Brooklyn and a regular visitor to NYC
 
"One of my favourite restaurants is Awadh, an Indian restaurant on the Upper West Side (on Broadway between 97th and 98th streets with floor to ceiling windows to people watch (which you have to do in New York).
"Also Shake Shack. Any location, but the original one in Madison Square Park cannot be missed."
Vanessa Caton, Travel Expert
 
"The best pizza in NYC is at 2 Bros. Pizza in Brooklyn. And go to Do, Cookie Dough Confections. My secret foodie spots are US Wafels & Dinges in Bryant Park for Belgian waffles – ask for Speculoos spread and Speculoos ice-cream, Veronica's Kitchen for jerk chicken, and Adel's best #1 Halal Food Cart at Maiden Lane and Front Street for the most authentic falafel (and I don't like falafel normally!)."
Joshua Hughes, Travel Expert
 
"You've heard of Katz's Deli – and it's great – but for a true New York sandwich experience, head to Ess-A-Bagel on 1st Avenue. This kosher deli is always buzzing and you can literally get 'everything on a bagel'."
"Chelsea Market is hands-down one of the best food halls in NYC for satiating your craving for seafood, pizza, dessert…basically every food! Located inside an old factory building (perfect for overcast or cold weather), the markets have a rustic charm and you will be among the locals."
"For casual eats, Frankies 457 Spuntino in Brooklyn serves some of the best Italian food in the city. The wait time can get pretty bad, however don't worry as Frank's Wine Bar next door still has the full Frankies menu but in a relaxed bar setting. Russ & Daughters Cafe on the Lower East Side is a sit-down version of the legendary deli counter up the street, so you can beat the queues."
"The best pizza I've had is from Sottocasa NYC in Harlem. It's rated #4 out of 10,000 restaurants in NYC so you know you're going to enjoy your meal but best of all it doesn't cost you an arm! They have delicious vegan and gluten-free pizza too, so there's something for everybody."
Gemma Early, Travel Expert
 
---
RELATED: Quiz - Which Famous USA City Are You?
---
For a drink?
New York is one of the best cities to dance the night away and have a drinks with friends, but when it comes to where to go, the list is almost never ending. Here are our tips for where to go when you want to grab a drink.
"My top bars for views are the Ides Rooftop & Blue Room at the Wythe Hotel, Westlight in Brooklyn, and the 230 Fifth rooftop bar at 230 5th Avenue. For something different, head Barcade (a bar with arcade games) and Pine Box Rock Shop (a vegan friendly bar in Bushwick with karaoke on Wednesdays)."
Nicolette Anning, Travel Expert
 
"Visit Ides Rooftop & Blue Room for cocktails and the original speakeasy, Employees Only."
Joshua Hughes, Travel Expert
 
"There's an incredible underground music scene in NYC. If you're a fan of jazz, try out Smalls Jazz Club or Don't Tell Mama NYC. These small dive bars aren't anything fancy, but grab a seat and you will feel the beating heart of New York with passionate musicians almost smacking you in the face with trombones and cellos."
Gemma Early, Travel Expert
 
"Missing Australian-style coffee? Go to St Kilda Coffee on W 44th Street."
Joshua Hughes, Travel Expert
 
Things only a New Yorker would know…(save to your phone!)
Our Travel Experts have lived, stayed, shopped, walked, cycled and eaten their way across the five boroughs of New York City. Here are experts top tips for living like a New Yorker.
"The hole-in-the-wall diners and bodegas are quite often the best places to eat. Try to avoid the large chain restaurants as you will wait hours for a table. Also, most restaurants will do three to four seatings a night, closing the kitchen down around 10pm as locals generally don't eat until later."
Ray Davis, Travel Expert
 
"No one in NYC wears heels everywhere. We carry our heels in our bags and change when we get to work. We never take taxis, because the metro is US$2.20 and a taxi would be US$20."
Vanessa Caton, Travel Expert
 
"Visit MoMA on a Friday night, not only do the crowds disappear but in summer you can enter after 4pm for free. This is a beautiful museum filled with some of the most influential art in the world. It also has an amazing design shop that's perfect for unusual NYC gifts that your loved ones will appreciate more than a Big Apple keyring! Bodegas are everything! Bodegas are corner stores on nearly every block and sell everything from eggs and beer to shoelaces, whatever you need you can get it there!"
Gemma Early, Travel Expert
 
---
---
---
Flight Centre acknowledges the Traditional Custodians of Country throughout Australia.